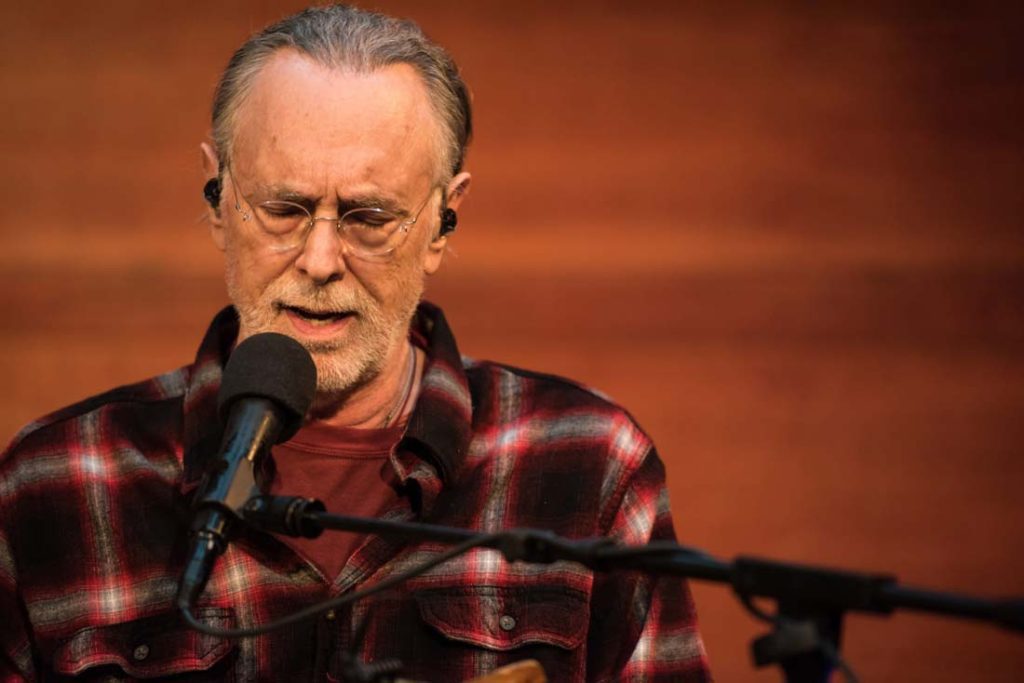 Experience the magical and ascending journey of Krishna Das' Kirtan music as he performs live for the first time in Bali. Held on Friday and Saturday, 17  & 18 November 2023, at Soulshine Sound + Wellness Resort at Ubud, for two nights only, experience the soul-reaching musical experience of the renowned American vocalist.
The Grammy Nominated Krishna Das, acclaimed for his soul-stirring performances of Hindu devotional music, invites you to experience the transformative power of Kirtan like never before. With seventeen albums under his belt since 1996, Krishna Das has captivated audiences globally, and now he brings his enchanting melodies and spiritually enriching chants to the serene ambience of Soulshine Bali, the island's first sound and wellness resort set in the lush Ubud surrounds.
The soulful singer comes to Bali as part of 'Bhakti in Bali Retreat', an 8-day and 7-night retreat from 11 – 18 November 2023 at Soulshine Sound + Wellness Resort, where participants embark on a week-long journey of transformation and renewal. It encompasses yoga, meditation, mantra and of course, music, featuring not only Krishna Das, but also Hanuman Project, Shani Dayal, and Nina Rao. This 'Soulshine Retreat' provides a space for self-discovery as well as meeting new friends, enriched with nutritious meals and beautiful surroundings in which to relax and reset.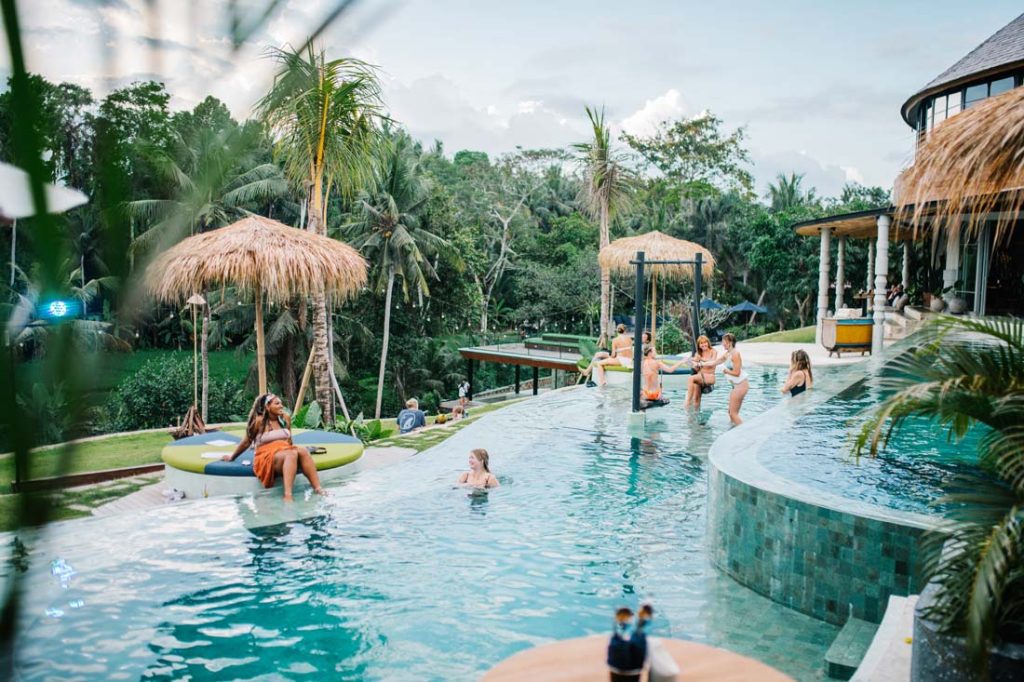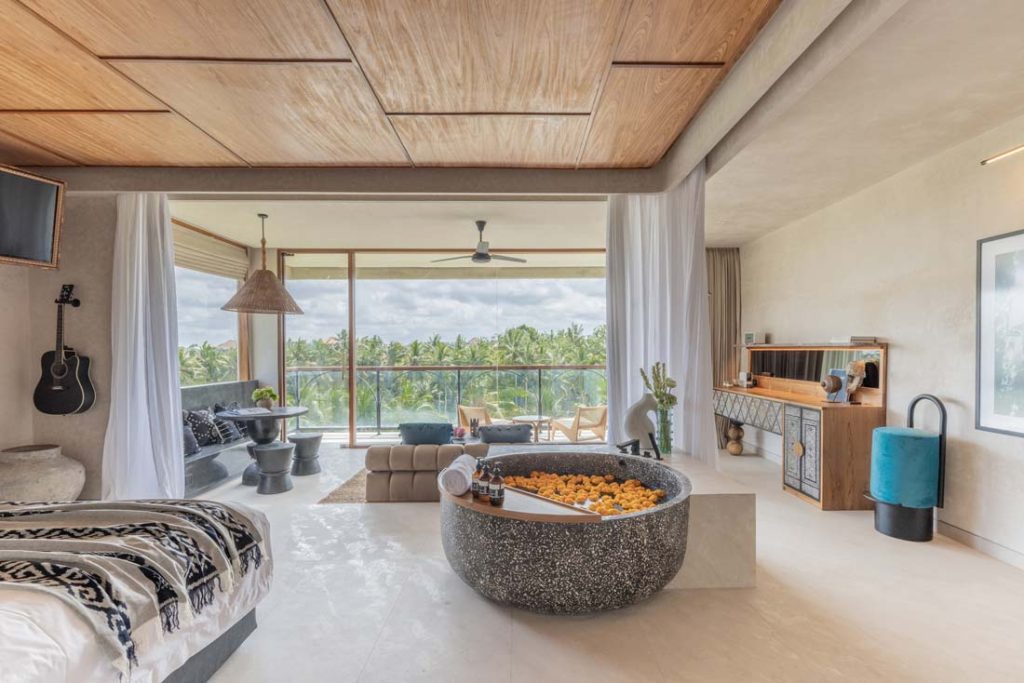 The event promises an enchanting evening of not just music, but also meditation, and spiritual exploration. Immerse yourself in the captivating aura of spiritual bliss amidst a breathtaking landscape. Fans and listeners of Krishna Das speak highly of his harmonious chants and melodies, said to life spirits and fill hearts. Described by the New York Times as "the chant master of American yoga," his performance is set to create a truly wholesome and memorable evening for all in attendance.
Soulshine Sound + Wellness Resort provides the perfect backdrop for this extraordinary experience. It features luxurious rooms and suites that open up to the surrounding rice fields, a spa and wellness centre, a tropical pool with daybeds and lounges and of course superb food and drink offerings.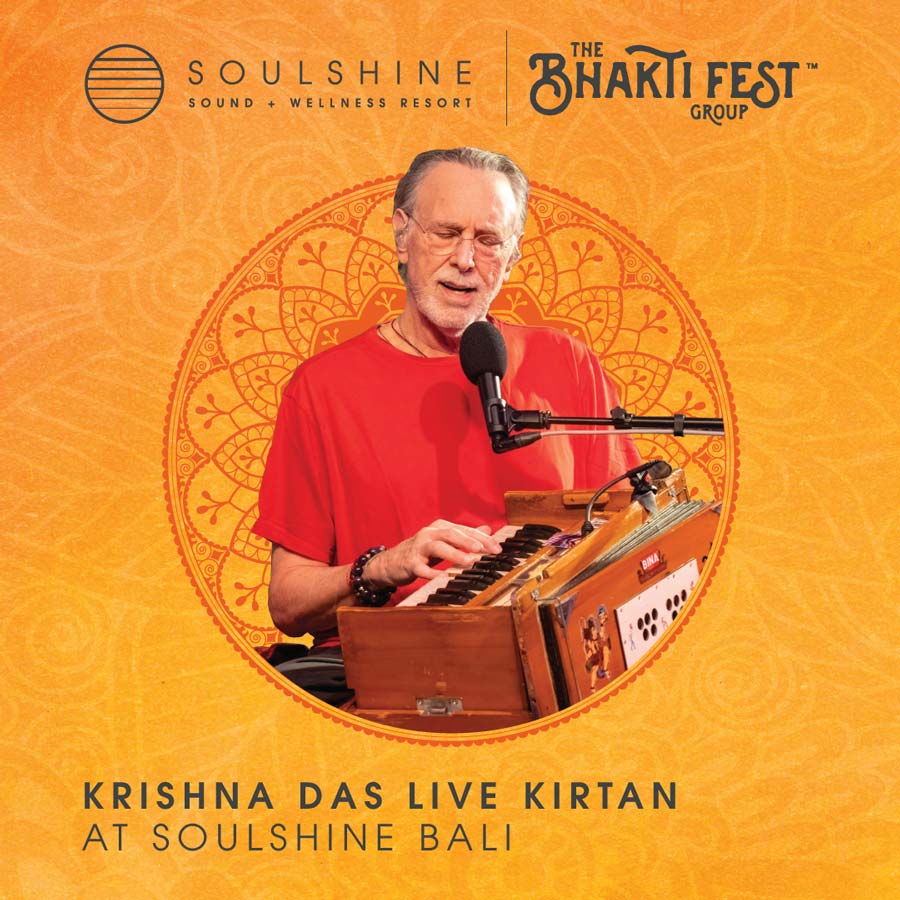 Attendees will have the opportunity to connect with their inner selves, nourish their spirits, and find solace in the magical ambience of live Kirtan with Krishna Das.
Event Details:
Date: Friday and Saturday, 17 & 18 November 2023
Time: 8pm – 10pm
Venue: Soulshine Sound + Wellness Resort
For ticket information and reservations go to www.soulshinebali.com
or contact: +62 853 3349 9499 or info@soulshinebali.com
Soulshine Bali
Jalan Ambarwati, Ubud
+62 (0) 85 333 499 499 | @soulshinebali
soulshinebali.com