On Saturday, 17 December 2016, legendary British comedian Bill Bailey will be taking stage at the Grand Ballroom of Trans Resort Bali. Described as one of the UK's most loved comedians, Bailey will be bringing his best for his show "Larks in Transit".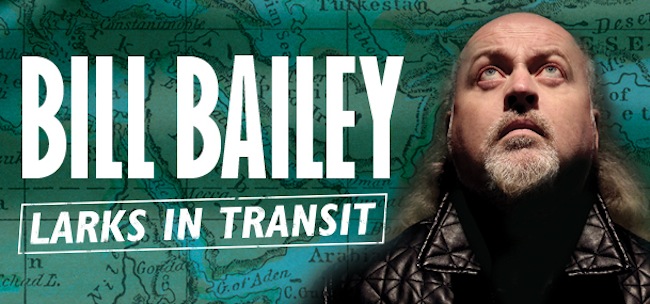 It is rare for the island to become host to stand-up comedy but clearly when it does happen, it comes with a bang. That bang is Bill Bailey, who in "Larks in Transit" will be sharing his gut-busting stories of twenty years as a travelling comedian. With musical virtuosity, surreal tangents and trademark intelligence, he tackles politics, philosophy, the pursuit of happiness, death metal, ringtones… and an excruciating encounter with Paul McCartney.
Brits may know him for his recurring appearances in TV programs Never Mind the Buzzcocks, QI and ABC TV's award winning Black Books. Bailey fans may know him from his previous shows Dandelion Mind, Tinselworm, Bewilderness, Part Troll,  Qualmpeddler and Limboland. Either way, and whether you've seen him before or not, just know that Bailey's intelligent and incredibly witty comedy has been well-received around the world. Bali is in for a huge treat.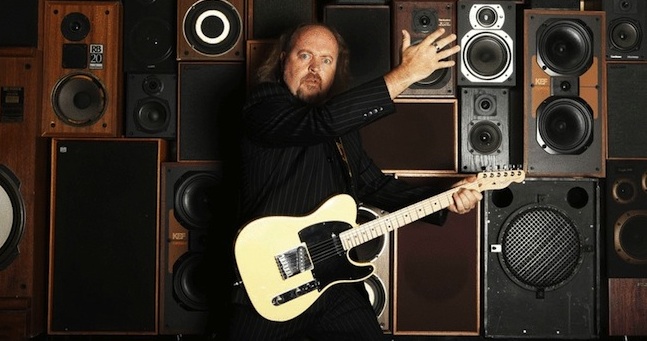 As previously mentioned, "Larks in Transit" will be a compendium of Bill Bailey's travel antics and experiences over his long career in entertainment. Just to give a taster on what that career included: he spent the early 80's touring with a Welsh experimental theatre troupe, he appeared on stage with the Workers' Revolutionary  Party, he then pursued a musical career as a lounge pianist and keyboard player in a jazz trio. In 2011 he travelled to South Africa for an ITV series called "Baboons with Bill Bailey", he's rocked at the Sonisphere Festival sharing a stage with metal-bands such as Slayer, Motorhead, Biffy Clyro, Slipknot and Metallica. He's even filmed a documentary about Alfred Russel Wallace in and around Indonesia with the BBC Natural History. Oh, and he's from England's 'West Country' – need we say more? His extraordinary – and somewhat bizarre –  life experiences can only be a treasure chest of comedy gold, which Bill will be sharing with the island on the 17th of December.
Here's a video of Bill in Sydney telling you, Bali, not to miss out!
This one-of-a-kind show at the Trans Resort Bali will be one of the most unique nights to hit Bali this year. 3 types of tickets are available for the evening.
General Admission: IDR 600,000
Premier Seating Presale: IDR 800,000
VIP Pre Show Dinner & Show Ticket*: IDR 1,000,000
(*Buffet dinner and Premier Tickets)
Dinner: 6pm-8pm, Show: 8pm-End
Tickets are available at: http://loket.com/bill-bailey-larks-in-transit-tour/
Also available at the Trans Resort Bali's Reception or Sales. 
The Trans Resort Bali
Jalan Sunset Road, Kerobokan
+62 361 898 1234
www.transresortbali.com