"It may look uninviting, but it tastes better than it looks," said a local seaweed farmer in Nusa Lembongan, Bali, holding a shimmering frond of the green kelp he had just plucked from the warm seawaters. "Really?!"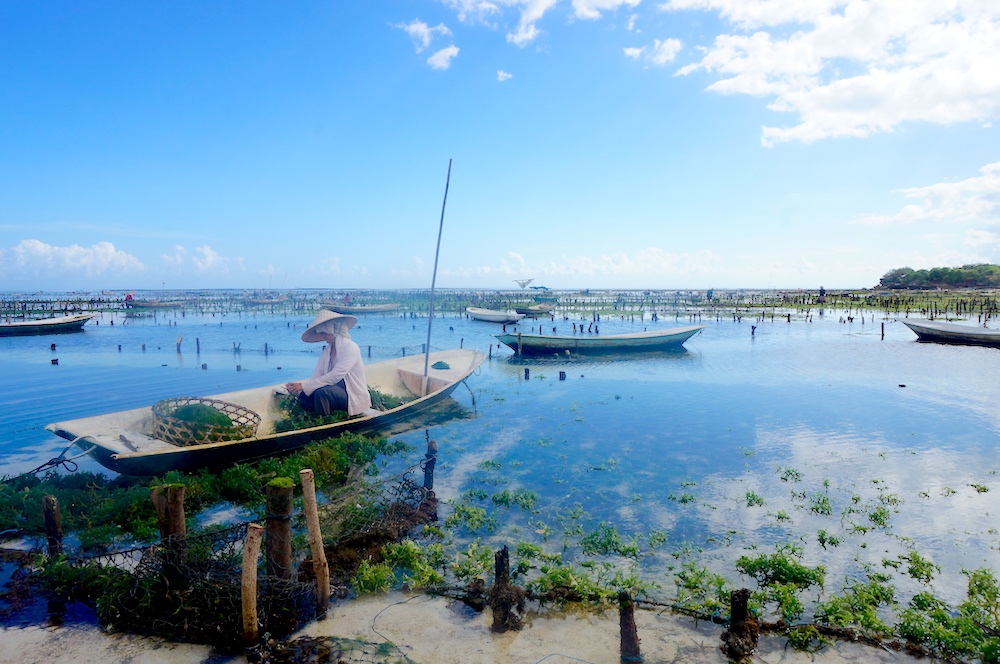 We all go about our daily lives without inquiring, without really caring to find out more. It's one thing to read that most commercial ice creams, being so darned airy, use a form of carrageenan or seaweed to trap air bubbles; and quite another thing to actually taste the plant in its raw form. I was out on a late afternoon drive in Nusa Lembongan, when one simple question led to an interesting learning experience.
It was a stunning day with a gentle breeze, blue skies, and a sublimely calm sea. On my modest hired Honda Vario, I passed the beachside, bumpy road of Lembongan on my way to the sister island of Nusa Ceningan, when out of the corner of my eye, I spotted a cove flooded by lots of canoes. The canoes were an attraction in themselves, especially for tourists' cameras; but what lay underneath them was a story of how the coastal residents of the island maintain to support their humble lifestyle.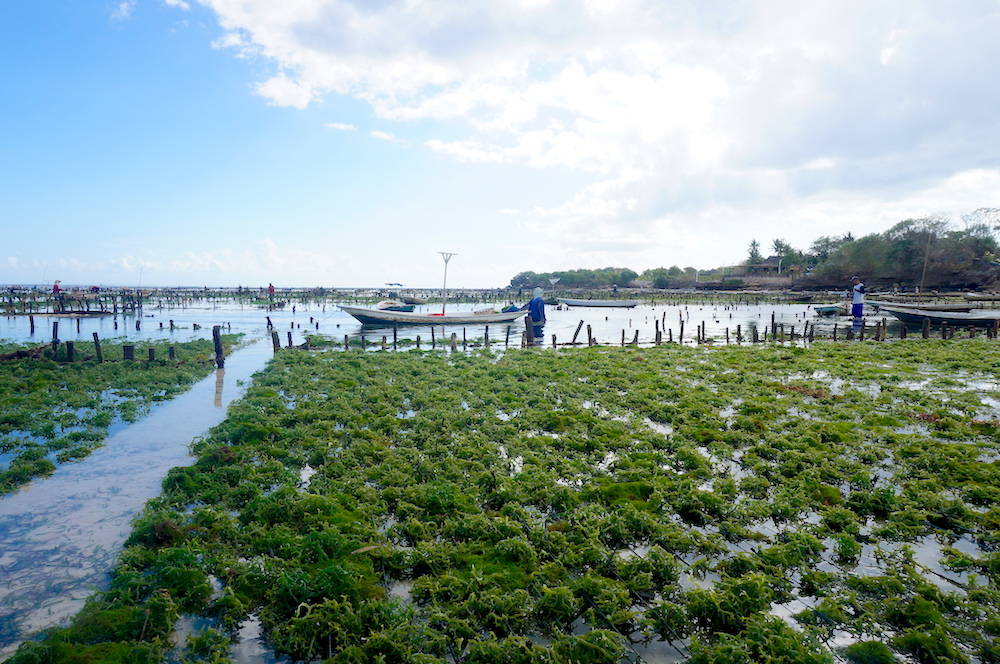 Looking out to the sea, I could see small groups of men and women bent over, tending their lines of seaweed. These farmers have hitherto eked out a living earning a few dollars a month selling fish and fruits.
Farming seaweed is not going to help them get rich, but it may help ease them out of poverty. It wasn't a mega-agriculture site, but I could see that the seaweed farmers of Lembongan took the business very seriously, and were even going about it in an environmentally-friendly way!
All along the beach seaweed farmers came and went, bringing out bags of seedlings or loading the latest harvest into their boats. The farm consisted of a few simple buildings the farmers used for resting and for preparing the seedlings.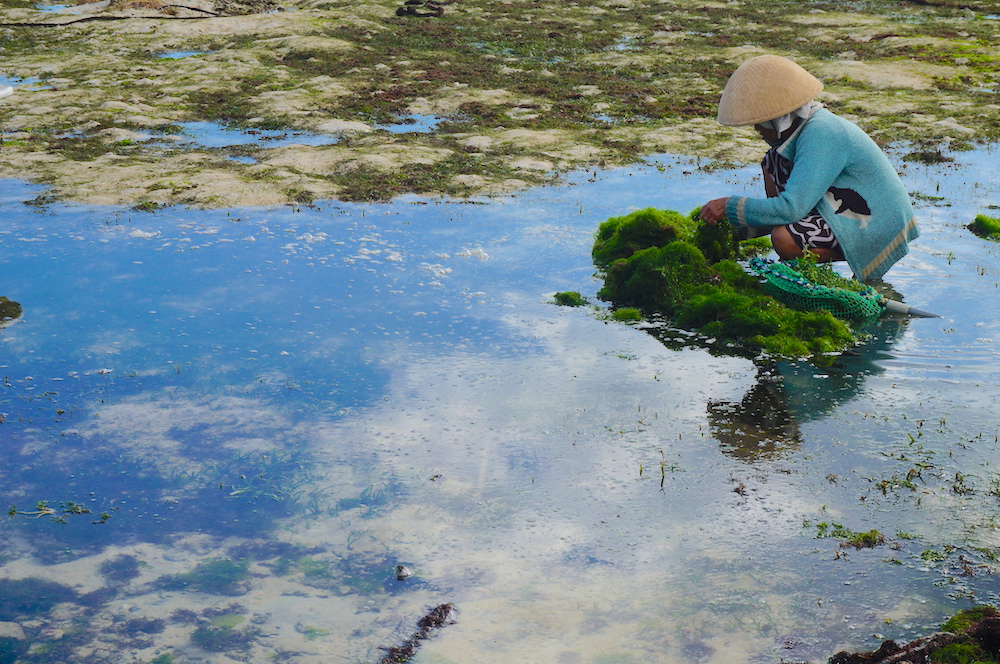 The remaining land is used for drying the seaweed, which, when dried, is sold to the local suppliers for less than five dollars per kilogram! The dried seaweed is then be shipped to Bali's Denpasar and other areas in neighbouring Java to later be used as an ingredient for food and beverages as well as cosmetic products.
The seaweed was easily visible as the water was so clear; and this gives the farm extra appeal in the view of visitors. Fortunately, the farmers don't feel disturbed by the presence of visitors.