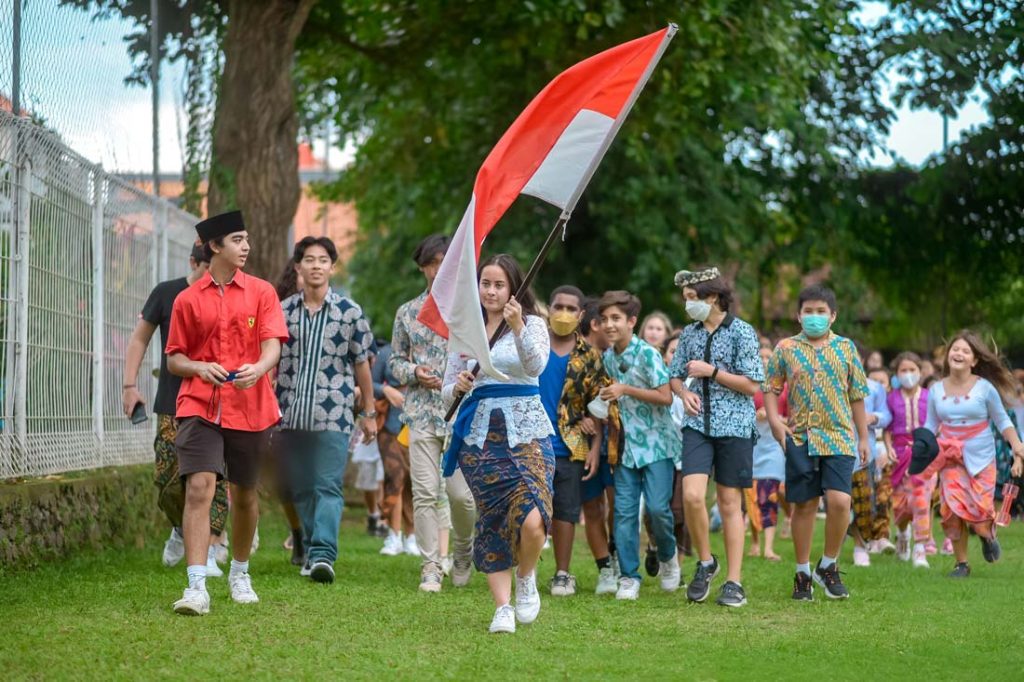 In collaboration with Bali Island School, NOW! Bali engaged the school students in a writing competition to hear their personal opinions on what life is like on the island. The students were asked to write up to 500 words around the theme "The Lessons that Bali Teaches Me". The writing task prompted the students to introspect as well as analyse their surroundings in a meaningful way, testing their ability to express and communicate their opinions.
Students across different age groups shared their thoughts, providing unique insight into what growing up on the island is like, from the perspective of a young school student. Here we share the writing of the two selected winners, Lola and Caspia.
---
Putu Lola Rusna, Grade 9
Bali. She is a true gem of an island in Indonesia's ever-expansive archipelago. A spiritual haven full of food, culture, and history. My story starts with my parents, my mother, the daughter of a renowned Balinese dancer and an American businessman, and my father, the son of a young Australian woman and the Balinese man she fell in love with during her visit to Bali. My parents met when they were 14 and 15 on Legian Beach and had their first date at the BIS prom, the school that I go to now.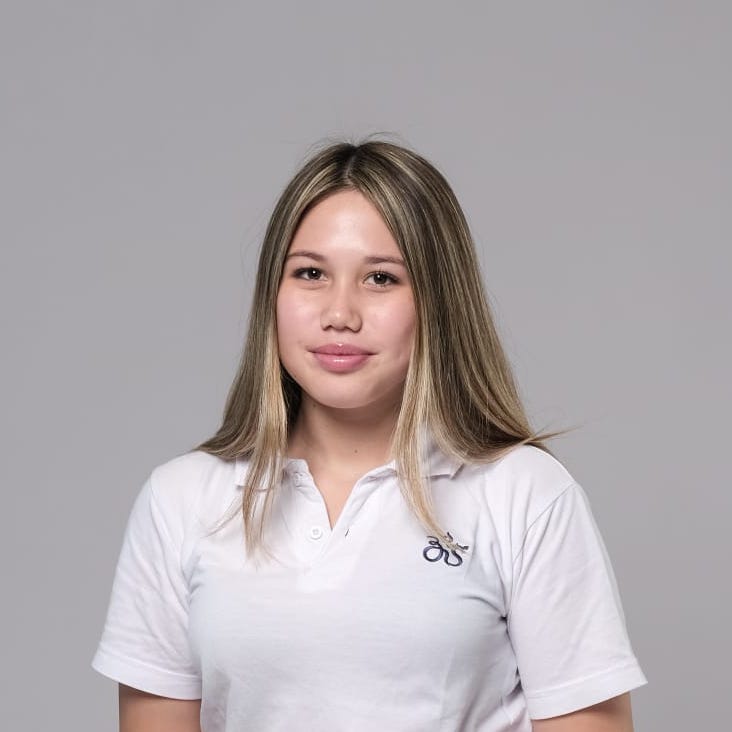 Growing up in Bali is a singularly extraordinary experience, one that is steeped in a rich cultural heritage and a deep connection to the natural world.
My entire childhood, I was constantly surrounded by the island's mesmerising beauty, from the stunning beaches and lush jungles to the intricate temples and colourful offerings that were a ubiquitous presence in my everyday life. Bali's natural landscapes were not just a backdrop to my childhood but a playground, from splashing around in the rough waves of Dreamland to playing hide and seek in the rice fields next to my house, Bali gave me an endless source of adventure and discovery that invited exploration and imagination.
Beyond the beauty of the island, Bali gave me many lessons, perhaps the most significant is the importance of respecting and celebrating diversity. I was exposed to a rich tapestry of cultures, from the island's traditional Balinese customs to the myriad influences of its diverse expat community. From the colourful festivals and intricate dances to the daily offerings and ceremonies, Bali's cultural landscape was an ever-present reminder of the beauty and richness that comes from embracing different traditions and ways of life. I grew up celebrating Christmas, Halloween, and Easter but I also went to my family's kampung (village) every time there was a ceremony to be performed. Bali showed me the richness that comes from embracing diversity.
Bali also instilled in me the importance of community and the power of connection. The island's tightly-knit communities and strong familial bonds were a constant reminder of the importance of supporting and uplifting those around us. I learned the value of being a part of something bigger than myself. Everywhere I went, everywhere I go there's a good chance that I know someone.
In many ways, Bali was my teacher, my guide, and my home. She has shaped me into the person I am today. So when answering the prompt "The Lesson that Bali Teaches Me" I cannot answer simply.
---
Caspia Sara Diva Anggita Nadapdap, Grade 11
While people visit Bali for a multitude of reasons, this island is special to me as I have called it home for the last 3 years. Bali has taught me some lessons that I will keep with me in other stages of life.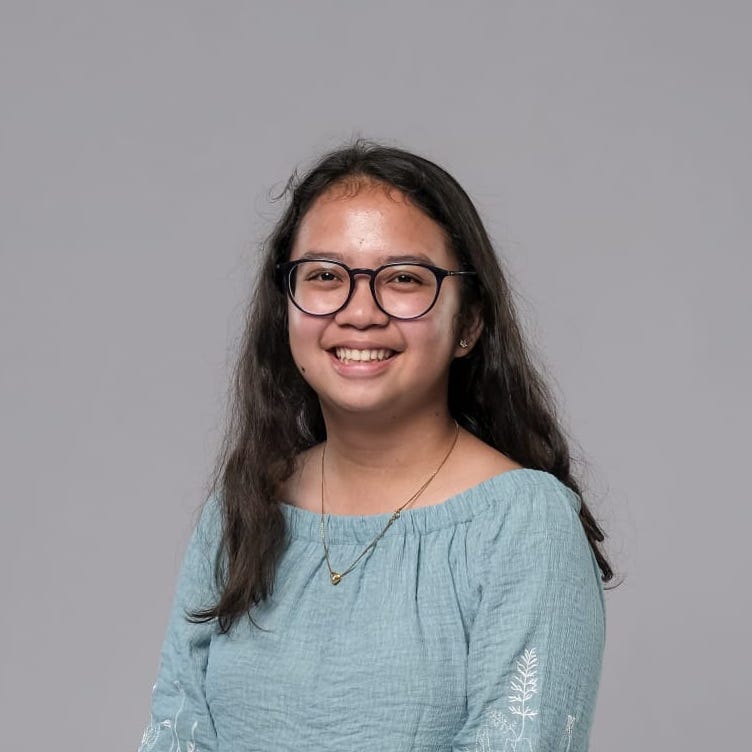 An important lesson I've learned is that every place presents you with an opportunity to grow, you just need the courage to say yes! Bali gives everyone the opportunity to explore the outdoors (either in the mountains or underwater), and this gives everyone the chance to gain a new skill, make new friends or develop a love for the natural world.
Recently, I have gotten the courage and determination to say yes to become a certified Open Water Diver. This experience has been incredibly rewarding, as I pushed myself out of my comfort zone, my friendships grew with those I trained with and my eyes were opened to the beauty of the underwater world.
With this opportunity, I realised how pressing the issues of coral bleaching and unsustainable fishing actually are and am now more determined to be a part of the solution. From this, I will join a coral restoration project in Les Village because no matter how small we contribute, every action makes a difference. We must think about the global implications yet, take action locally.
The Balinese open up their island to all of us, foreigners and Indonesians so we can experience the island's beauty and it is crucial for us to not take this for granted. I realise that a society which hugely depends on tourism has a risk, therefore respecting the customs and traditions in Bali should be a no brainer, as we would hope and expect the same of others if they are visiting our home.
As of 25th March 2023, 76 foreigners have been deported from Bali for reasons that range from overstaying visas to committing crimes. Although this is a small percentage compared to the number of tourists, in this digital era, their actions go viral and can harm the image of Bali. While Bali is well-known for its tourism because of its beauty, kindness and approachability, I believe that rules should be enforced in order to maintain the quality of tourism that this island offers.
Moreover, during my time here I've come to realise that it's important to diversify and not put all our eggs in the same basket. During the pandemic, tourism was at a standstill which hit the people and local economy dramatically. Therefore, the Balinese have adapted to diversify their work portfolio such as farming, establishing small businesses or fishing. This lesson will carry on with me in the future, because it has shown me that trying different opportunities will help us to continue growing and adapting to an ever changing world.
I will continue to learn more lessons in Bali and am grateful for all the opportunities and experiences that I've gotten alongside the lessons that have come with it.
---
Lola and Caspia have very eloquently presented their views, each in very different ways. Their writings, erudite and expressive, are a testament to their special experiences of growing up on the island and showcase what living and learning in Bali is like through a personal lens. Congratulations to these two budding young writers!
To the other creative participants — Kavya Vaswani (Grade 10), Anna Koelsh (Grade 7), Lael Kim, Seo-Yan Bang (Grade 8) and Thomas Ward (Grade 6) —thank you for sharing your thoughts with us, your writings and perspectives are also treasured and valued.
All of the participants will receive a copy of TIMELESS Bali Volume 2, as well as three comic books created by the organisation BASAbali, a trilingual comic book series (Balinese, Indonesian, English) that shares of the adventures of Balinese superhero, 'Luh Ayu Manik Mas'. Their writings will also be translated into Balinese by BASAbali, as a cross-cultural exercise.
Bali Island School, located in Sanur, was founded over 30 years ago. They are an authorised IB World School offering all 3 International Baccalaureate Organisation programmes: Primary Years, Middle Years and Diploma Programmes. The school prides themselves in their family approach, strong community and cultural diversity.
Head to baliislandschool.com to find out more.