A quiet village, with lush padi as far as the eye can see; Ubud's exquisite nature and its simplicity of life was once the perfect atmosphere for budding artists to find inspiration, allowing them to make beautiful pieces of art or intricate handicraft. However, such a wonderful spot could not stay a secret forever and now Ubud has developed into a hub for tourists looking to capture an essence of what it once was. Despite its development, there are still some discreet spots where this can be experienced.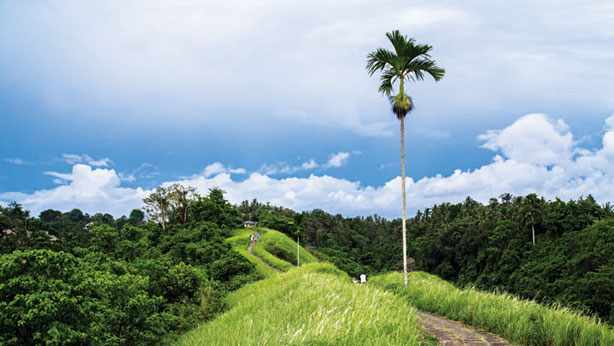 Walking around the expanse of green hills that surround the commercial areas of Ubud is a great way of combining sightseeing with a bit of exercise. I used to love walking on the path of SokWayahSubak around five years ago. Sari Organic was really the only building found amongst the vast fields of rice padi. Now the path is dotted with construction on either side, blocking some of the green views beyond.
Bukit Campuhan or Campuhan Ridge may not exactly be a secret, especially amongst local teens or photographers, but without any signboards pointing to it, it has remained a discreet little escape into the green. Campuhan Ridge sits silently behind the sparkling Lebah Temple, which the Campuhan Bridge near Blanco Museum looks onto. It has been nicknamed 'Bukit Cinta' by the locals, which mean Lover's Ridge.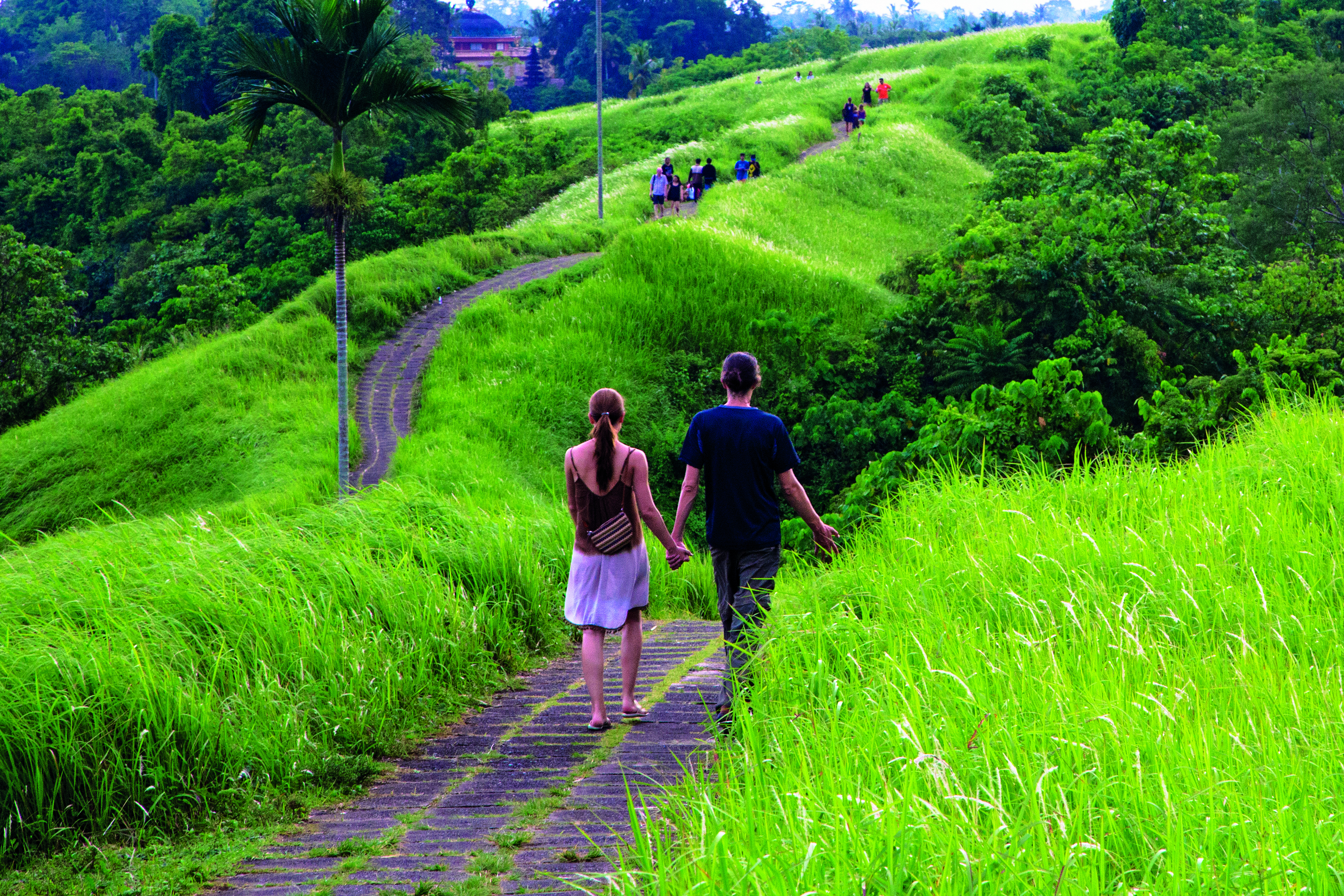 Walking along the top of this little hill is best done during the 'golden hour' or perhaps just before the sunset, when the suns rays mellow down and reflect across the jade-coloured meadows. The ridge stands between two valleys, with Ubud to the west and a jungle to the east. Tall grass surrounds you, the fresh clean air fills your lungs and couples on a romantic walk set the scene. If you come in the afternoon, why not bring a picnic mat and basket filled with a bottle of wine, some fine cheeses and fresh fruit and watch the sun goes down. Here the magic happens, the sky reflects the bright orange light of the descended sun, the perfect light show. A breakfast basket with some hot coffee at sunrise could be an option too. Either way, this lover's ridge is a heavenly scene for anyone.