Whether it's only for a date or to celebrate an anniversary, having a romantic ride brings a special brand of stimulation to romantic activities. Take your loved one for these romantic rides and bask in the beauty of Bali at the same time.
---
SAFARI UNDER THE STARS.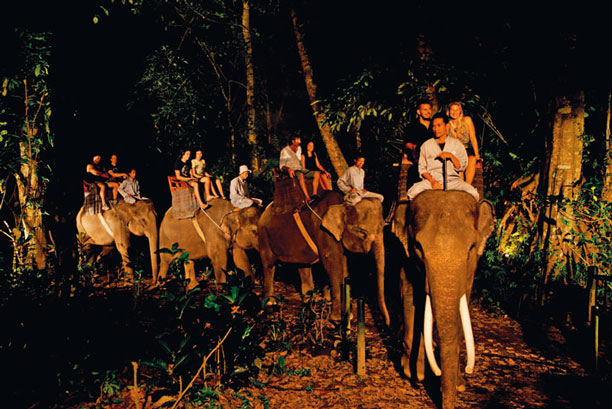 In the still of the misty forest of Taro at nightfall, the elephants of the Elephant Safari Park take you on the Bali's first twilight elephant trek, Safari Under the Stars. A Specially designed night trail offers a different course than the park's day-time elephant safari rides and makes for a completely new enchanted elephant experience. Enjoy a magical Elephant Talent Show at dusk before a night ride through the dimly lit forest and a four course dinner at the park's Pachyderm Palm Grove by the lake.
The Elephant Safari Park was officially opened by the Minister of Tourism in the year 2000 after three years of development. An official member of the World Zoo Association, the Park meets International Standards for animal care and is set in more than 2 hectares of exotic eco tourism landscaped botanical gardens, surrounded by national forest. Acclaimed as the World›s Best Elephant Park, facilities include a full Reception and Information Centre, a comprehensive Museum, with a large collection of elephant memorabilia and the only Mammoth Skeleton in South East Asia.
Phone: 721480 | info@baliadventuretours.com
---
SUNSET RIDE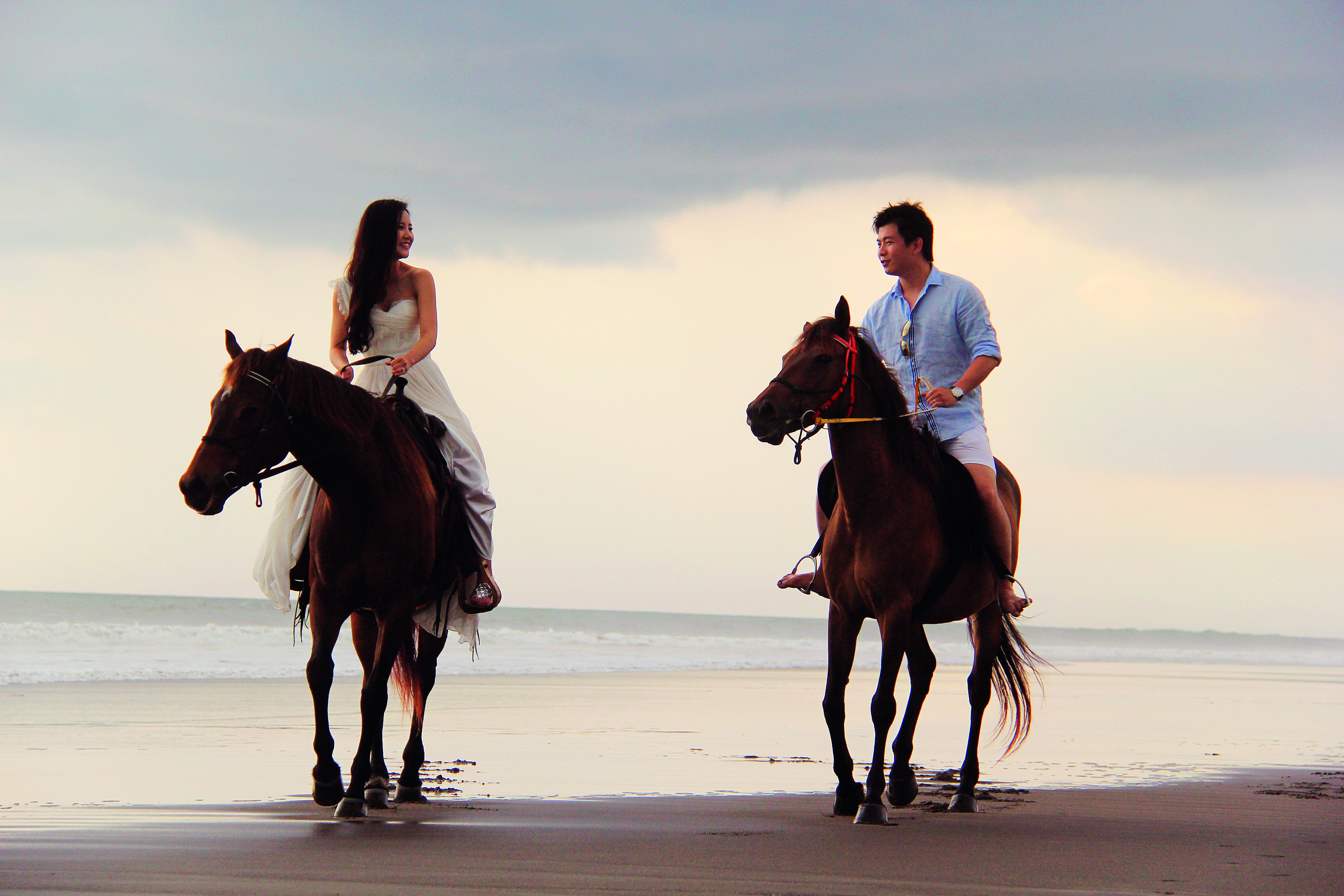 This romantic ride takes place during sunset time on the beach of YehGangga. The horses of Bali Island Horse will take you on a ride through the surrounding villages, passing the rice fields and crossing creeks and rivers, passing beach temples before finally stopping at a bat cave for exceptional cliff top views.
The horses at Bali Island Horse are fed naturally; they do not eat any processed foods and they have been working together with one of Australia's leading equine nutritionists to ensure the horses have a complete balanced diet. Bali Island Horse also practices acupuncture, red light therapy and massages that use only natural therapies for all the horses, proving to be a very beneficial regime for the animals. They also offer introductory natural horsemanship clinics that can focus on anything that you would like to learn more about: feeding, care and grooming, horsemanship.
Jl. PantaiYehGangga, Sudimara – Tabanan Bali
phone.+62 361 8469616
ride@baliislandhorse.com
---
BEACH ADVENTURES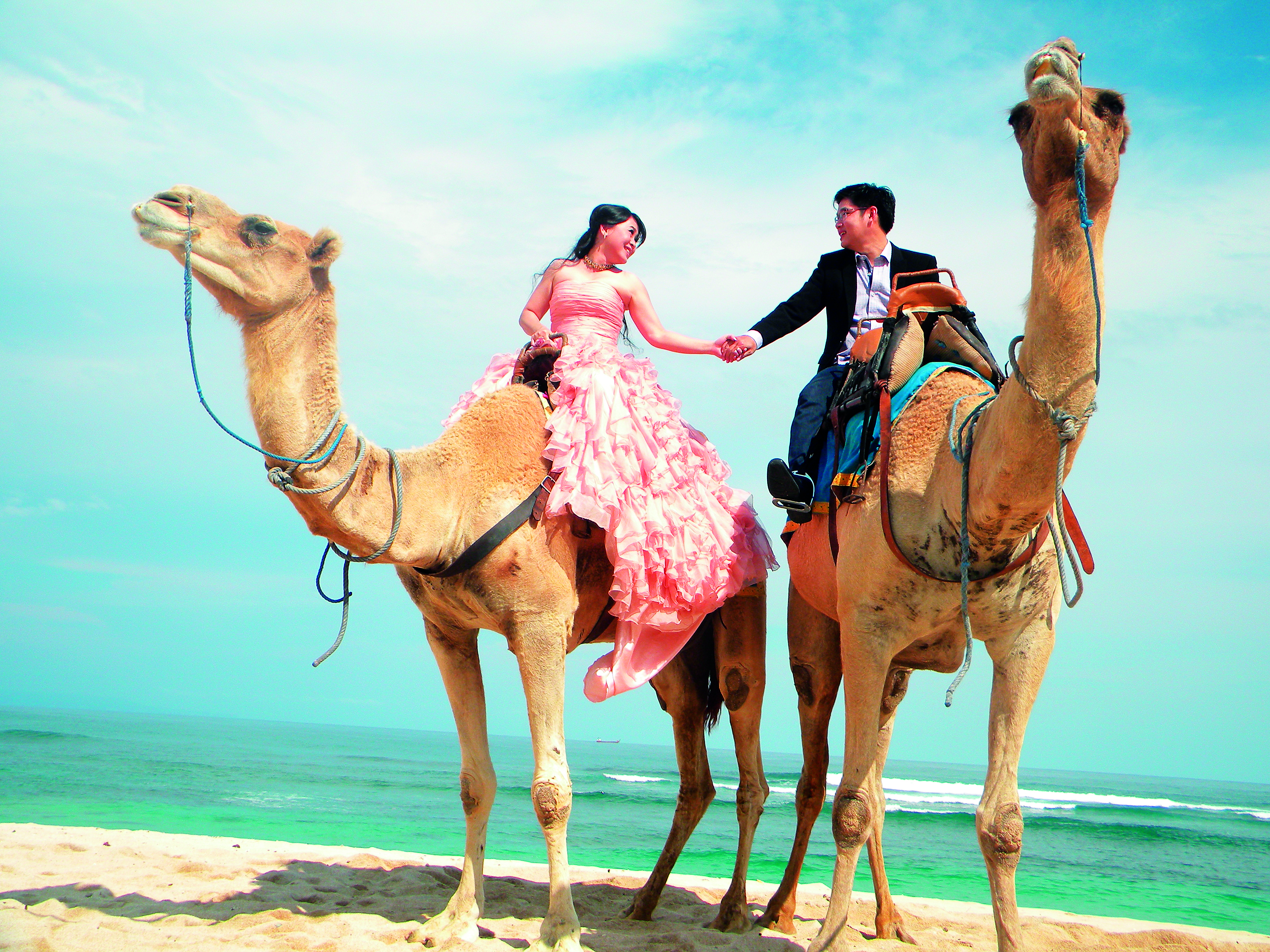 Introducing a camel tour in Nusa Dua, the Bali Camel Safaris trained their camels to adapt to people and the environment, with professional tamers as the guides. All of the camels are accustomed to the carrying people of different ages. Don't worry, because safety is always a top priority at Bali Camel Safaris. Taking place on the white-sand beach of Grand Nikko Bali in Nusa Dua, your camel safari will take you on a stroll along the beach, allowing you the time to rekindle love while enjoying the vast view of the Indian Ocean and observing some temples along the way.
The camel safari initially started in TanjungBenoa in 1996. It was in 1999 that they moved to Grand Nikko Bali, where a 'home' for the camels was also built. Your ride also comes with lunch, and can also include water activities such as banana boat and parasailing on certain packages.
Phone: 776 755
info@balicamelsafaris.com