If you're looking for healthy food in Bali , you've come to the right place. Here we list restaurants focusing on not only nutritious food, but also delicious food!
Staying fit and healthy is more than just regular exercise; experts believe that in fact 80% of health depends on your diet. So, its true when they say "what you eat is what are!" Many people assume eating healthy means sacrificing delicious food but this couldn't be further from the truth here in Bali. 
---
Motion Cafe (Canggu)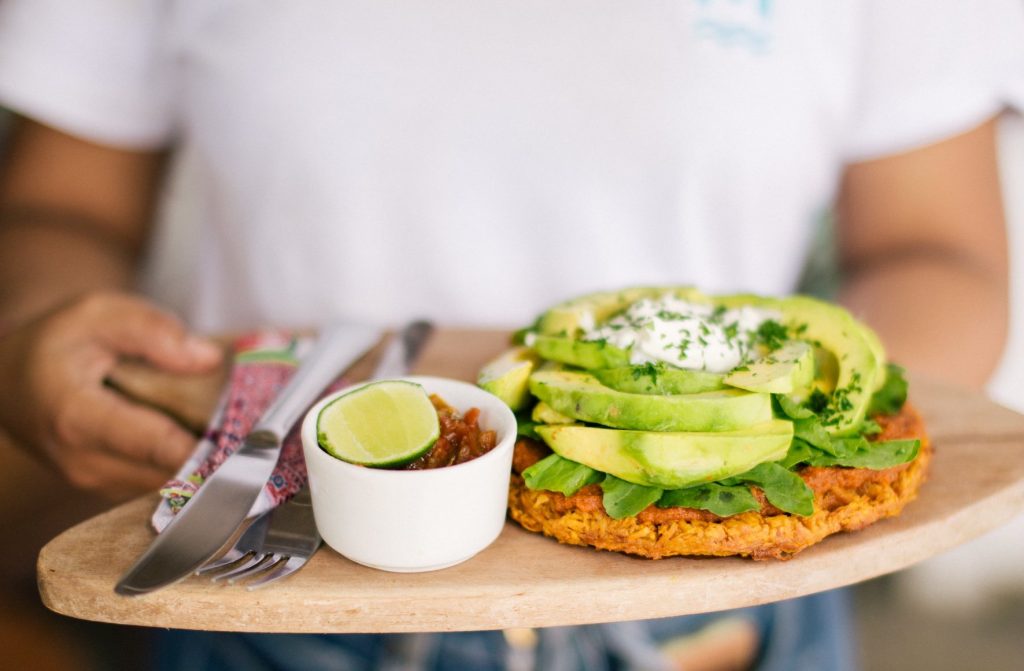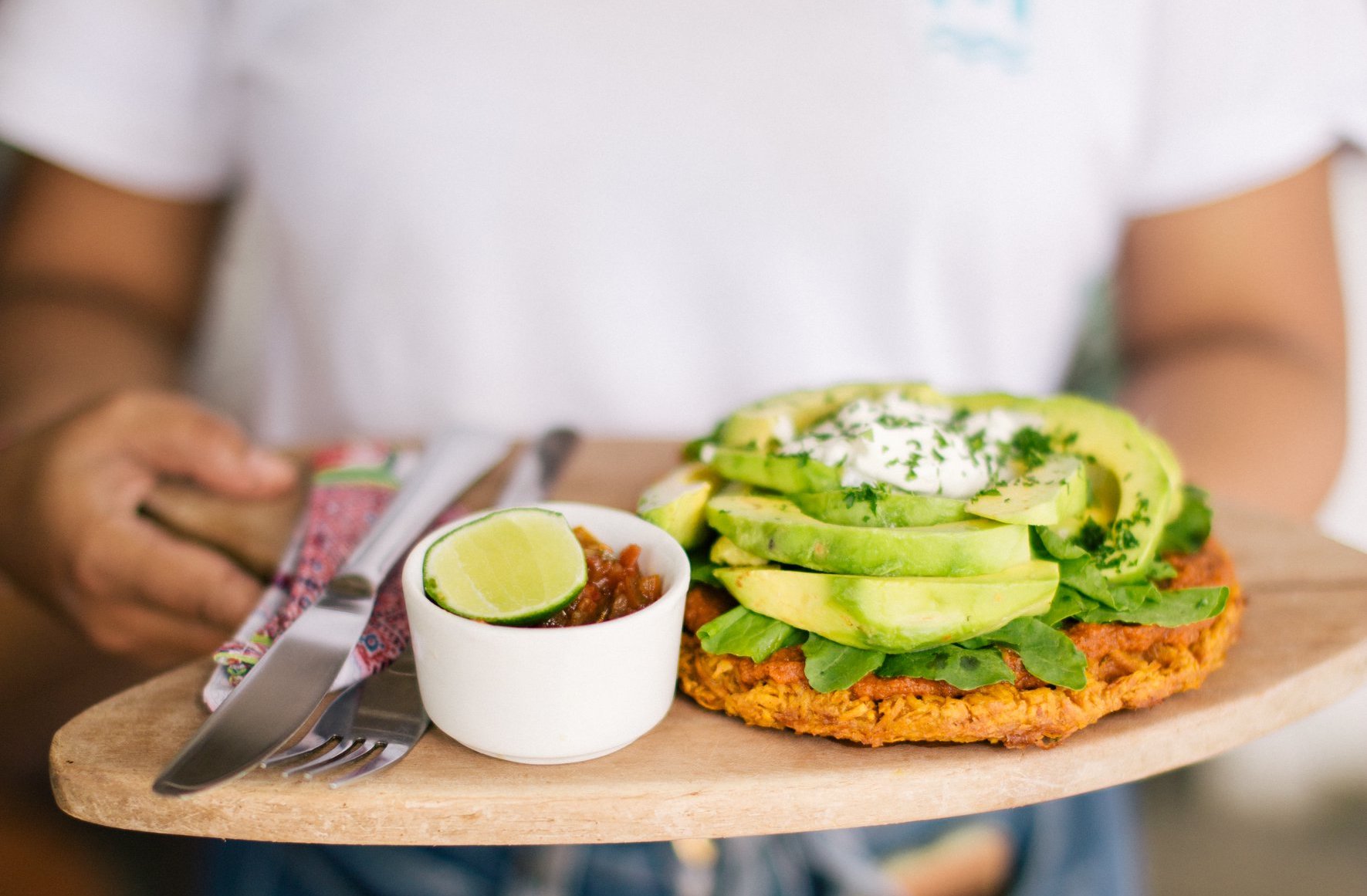 With Motion Cafe just a phone call away, you'll be eating clean all week long from the comfort of your own desk! Motion is made up of a collection of a gym, cafe and health store, and is arguably Canggu's king of meal plans – maybe the king of healthy good in Bali !
All Motion Meals are 100% homemade, fresh, organic, and free from refined sugar. Aside from the standard vegan and vegetarian options, Motion also focuses their meal plans based on specific diets, such as Alkaline, Balanced, Detox, Gainer, Ketogenic, Paleo, Protein, and your own customised meal plan to suit your wants and needs. Clean, consistent eating is made easy with them, as everything is delivered to your doorstop every day.
Jalan Pantai Batu Bolong No. 69B, Canggu
+62 811 3999 411
www.motionfitnessbali.com/food
---
Herb Library (Ubud)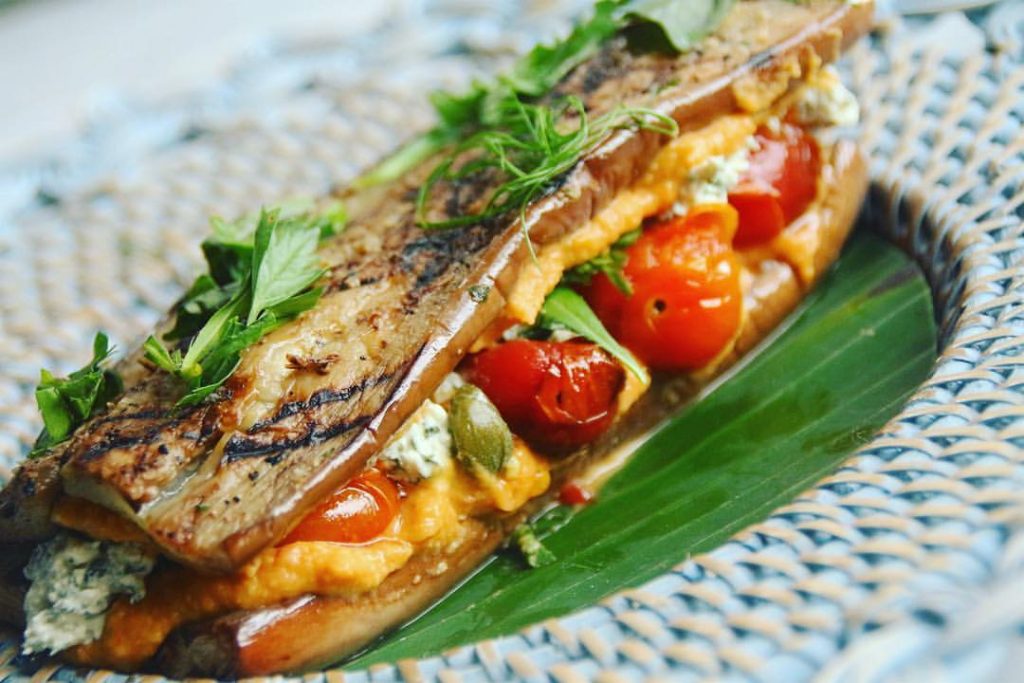 A cuisine inspired purely by nature, Herb Library elevates the Ubud healthy dining scene by serving not only purely raw or 'living' food, but also a rather different, plant-based all day dining menu for herbivores with sustainably and responsibly sourced fish and chicken options for omnivores.
Located within Adiwana Resort Jembawan, the food at Herb Library is freshly made to order where not a single dish comes out of the deep-fryer! All the herbs and vegetables are delivered within 24 hours from local farms, keeping them fresh as the day they were picked. With a vibrant variety of salads to choose from and wholesome soups and sandwiches, the menu is balanced with their omnivore specials and a selection of sweet – but still healthy – delights.
If you want the 'extra experience' of healthy food in Bali opt for Adiwana Resort Jembawan's specially curated 8-days Slimming Meditation and Yoga retreat package to re-energise and refresh in a luxury accommodation surrounded by nature with daily delicious healthy meals.
Adiwana Resort Jembawan
Jalan Jembawan 1, Ubud
+62 361 908 3289
www.adiwanajembawan.com

---
Nūtriō (Nusa Dua)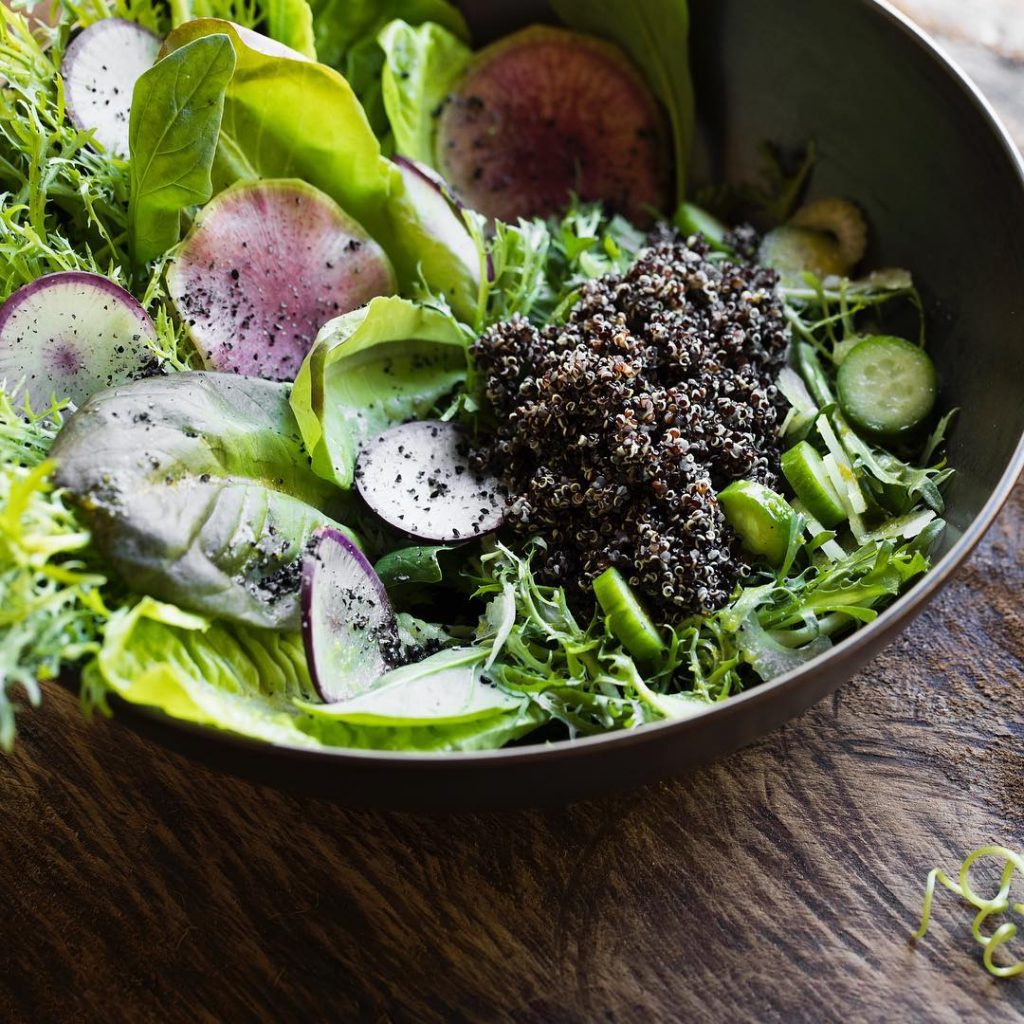 If you're wanting a meticulously prepared set of meals to appease both your health needs and taste buds then head to REVĪVŌ, a 5-star wellness heaven located on Bali's southernmost coast of Nusa Dua. They have truly elevated the experience of healthy food in Bali.
The resort believes in food that is "fresh, wholesome, organic, and balanced" which is fully reflected in their food and beverage programme at Nūtriō, the wellness resort's dining destination. The belief is to serve food as close to its natural state as possible, with a mission to sharpen and delight taste buds, while continuously supporting your health. The menu was carefully designed by the resort's creative nutritionist chef Aliwalu, offering a selection of healthy gourmet recipes made with seasonal ingredients and adapted to each guest's diet and nutritional needs.

As part of a REVĪVŌ wellness retreat, an expert nutritionist and chef can create a tailored eating plan for you that aligns with your body's needs and goals. Traditional fasting items like juices, elixirs, vitamin boosts and organic teas can also be included. The Nūtriō programme supports local farmers, sustainable agriculture and environmentally friendly products, meaning all meals are prepared using the finest ingredients.
REVĪVŌ Wellness Resorts
Jalan Desa Sawangan, Benoa
+62 361 301 1011
www.revivoresorts.com
---
In the Raw (Canggu)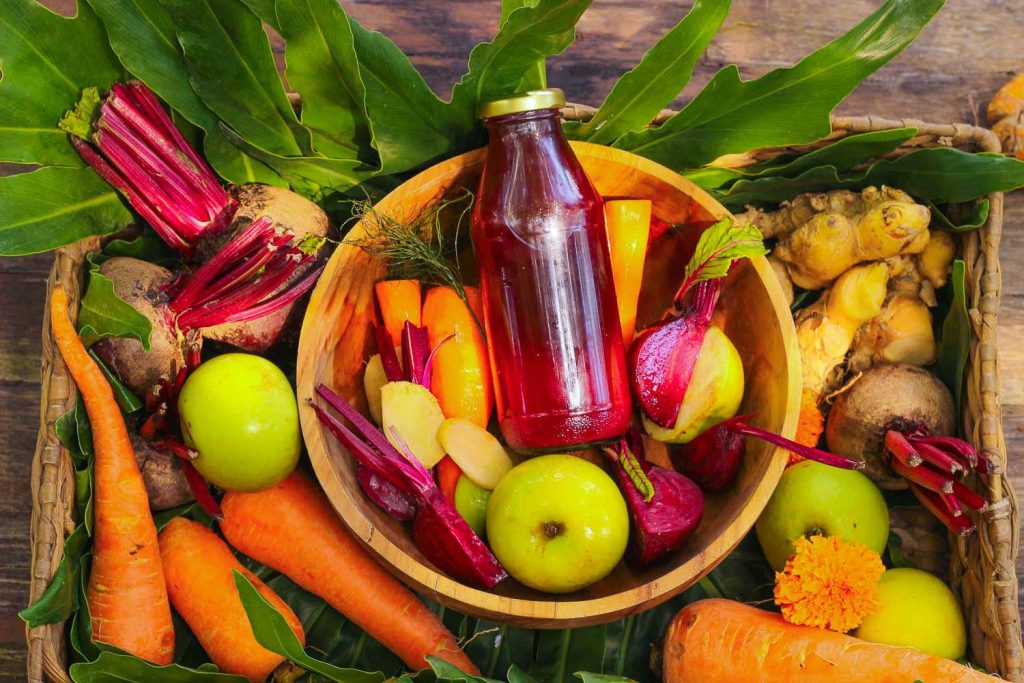 Found on one of Canggu's main intersections, In The Raw is a one-stop health hotspot, loved for its cold pressed juices and raw food. Hailing all the way from the city that never sleeps, co-founder Mark Baker was once the God Father of New York's club scene.
Even in the Big Apple he was one of the pioneers of cold pressed juice; he opened The Juice Press seven years ago – the city's legendary juicing destination – and saw that Bali was also the perfect place to open this health-centred juice spot. In The Raw has a wide range of juices on offer, made with a selection of fresh, organic, and raw produce to give you the rawest juices around. Expect concoctions from fresh spinach, cucumber, beetroot, ginger, turmeric, mint, and all the good stuff. Opt for their carefully curated juice cleanse for a week-long health kick. 

Jalan Pantai Batu Bolong No. 103, Canggu
+62 812 3749 6861
www.facebook.com/intherawbeachgarden/
---
KAFE (Ubud)
KAFE has been serving a wide variety of healthy vegetarian and vegan food options for more than 10 years – they are the veterans of healthy food in Bali . This lively, wholesome food café is mixing Ubud's tropical laid-back vibes with an original New York bistro. On the menu, they believe in using 100% natural, organic and local ingredients. From wholesome breakfasts, super-smoothies and vegetarian food to vegan and gluten-free selections, they are all chemical-free.
Their health-based menu, coupled with their very laid-back, bohemian atmosphere, makes the perfect spot to eat in Ubud.
Jalan Hanoman 44 B, Ubud
+62 811 1793455
www.kafe-bali.com