Legian is in for a treat, especially with the opening of a new dining venue, Makan Place . Meaning "place to eat", the new restaurant dishes up Western and Asian cuisine, and introduces the concept of sharing of its generous dish portions.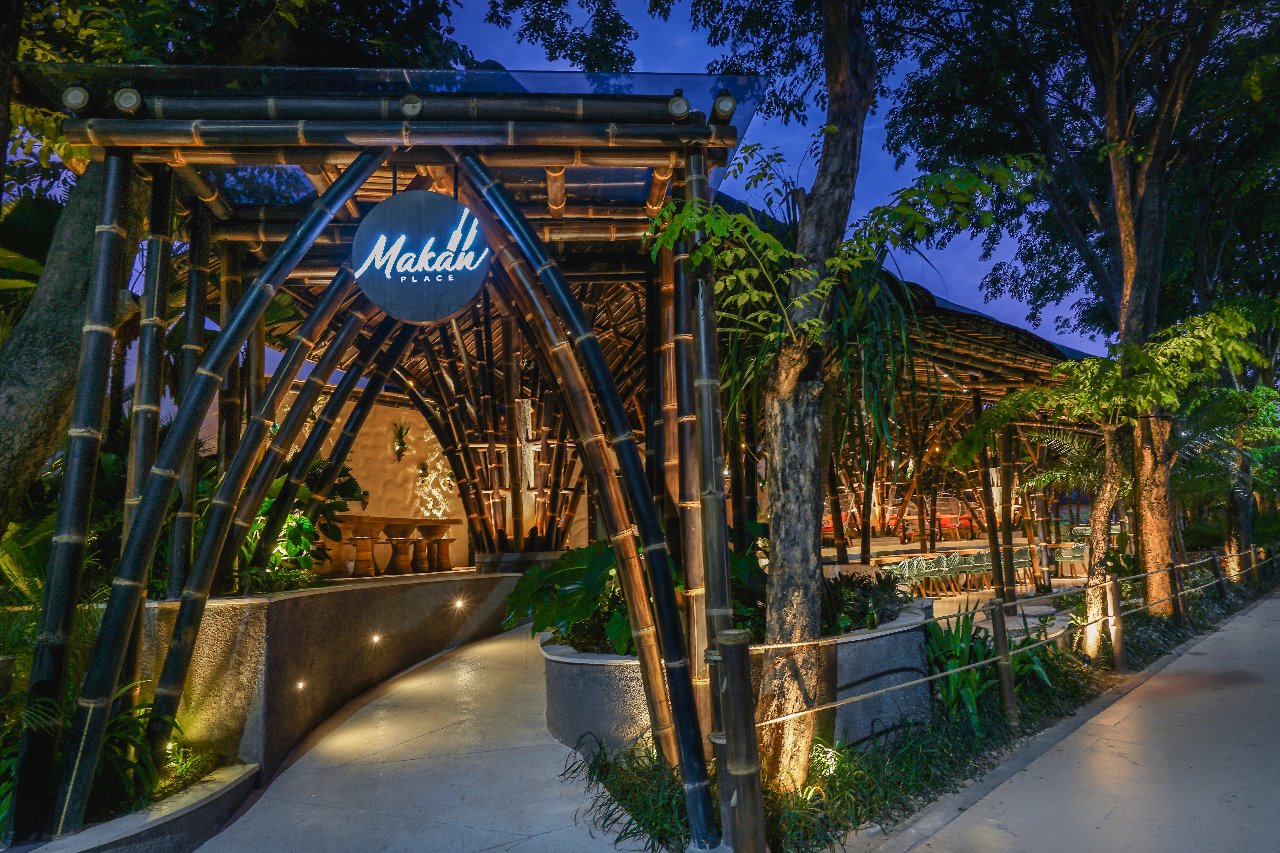 With its 800-gram Balinese Crackling Pork Knuckle and Grilled Catch of The Day as signature offerings, the restaurant also has assorted salad bowls to satisfy the herbivores among you. The man behind Makan Place, whipping up a storm in the kitchen, is the young and aspiring Javanese-born Theodorus Immanuel, whose experience was sharpened with time in China, Dubai, London, and topped off with his participation in the production of the "MasterChef Indonesia" television series. "The philosophy behind Makan Place is to ensure your wellbeing is tended to by gourmet food, beverage selections and a dining experience, as one fond shared memory," says Chef Theo.
Nestled in a contemporary designed bamboo structure, it offers a modern atmosphere with a tropical touch. Who wants to eat indoor when dining in Bali anyway? It's a perfect atmosphere for those in need of comfort, where both comfort food and comfortable surroundings come together.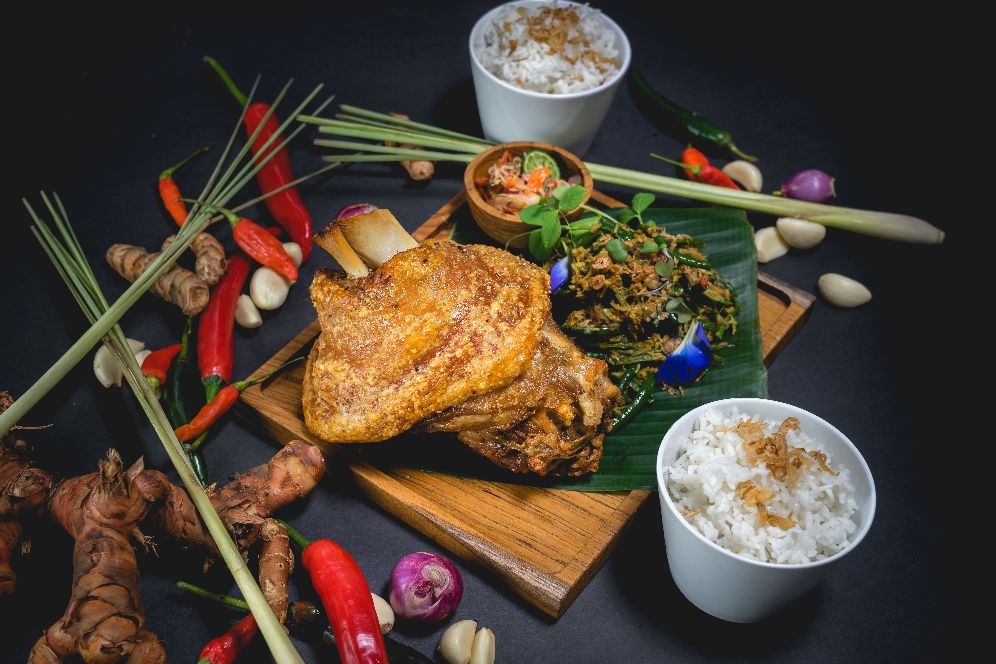 Meanwhile, Makan Place liquid chefs (as the establishment lovingly calls its bartenders) use charcoal as the main ingredient in their sexy mocktails: Black Magic (a mix of activated charcoal, coconut water, lemon juice, and honey); Shimmering Charcoal (Strawberry puree, activated charcoal, lemon juice, ginger ale); and the killer signature coffee beverage, Charcoal Affogato. So head in for a coffee, or even for cocktails, a snack or a full meal with friends and family, this new Legian hotspot is bound to have something to please every stomach or every palate!
One last note; don't be intimated by their wonderful food presentation and serving size, Makan Place also makes sure to be a place of great value for money.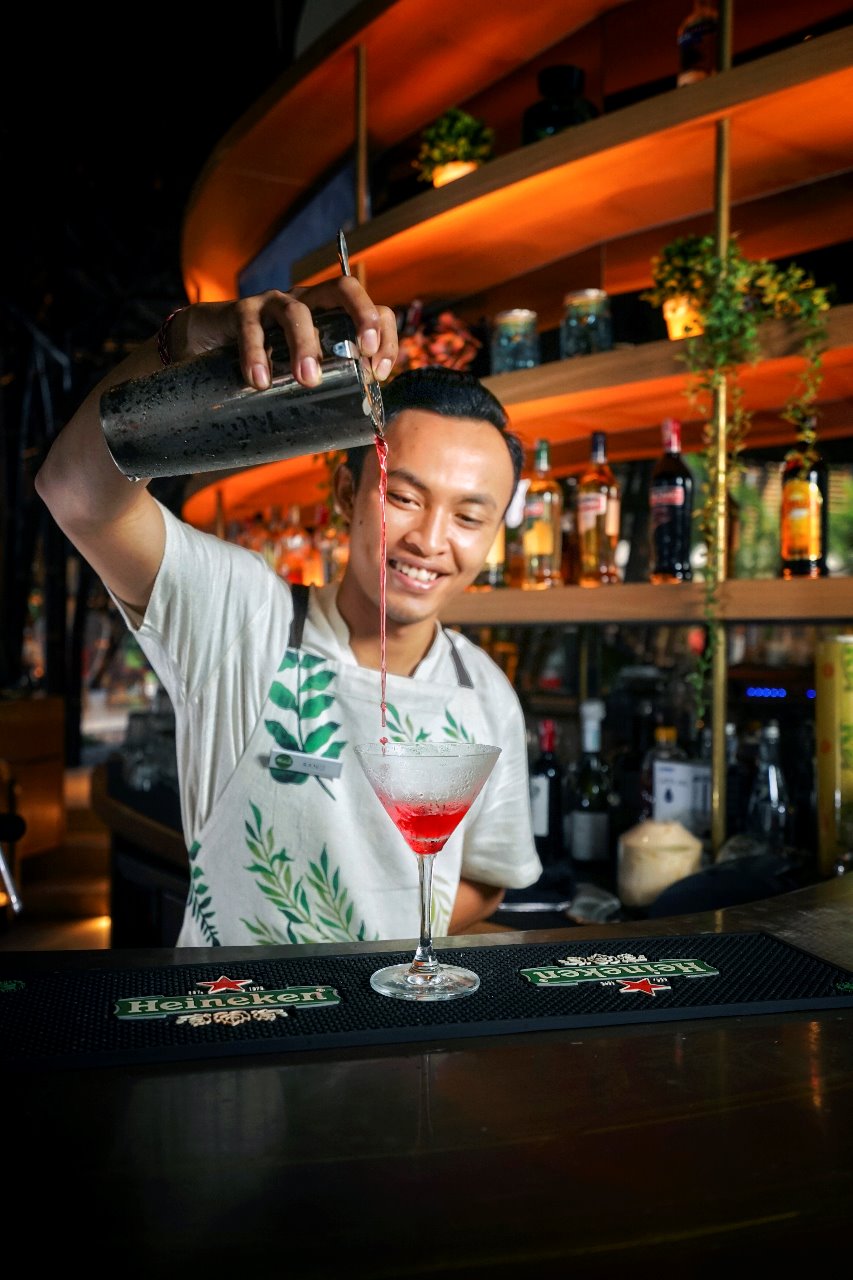 Makan Place
Jalan Padma No. 1, Legian
+62 361 767 161
www.makanplacebali.com