The 15th Annual Ubud Writers and Readers Festival (UWRF) is taking place between 24-28 October 2018; through those 5 days, a host of authors, writers, artists, intellectuals and more will gather in the cultural capital of Bali for panel discussions, book talks, workshops, film programs, poetry slams, music and more. One of the events that is part of the UWRF will be the second book launch of Myth Magic and Mystery in Bali by Jean Couteau, a book published with NOW! Bali .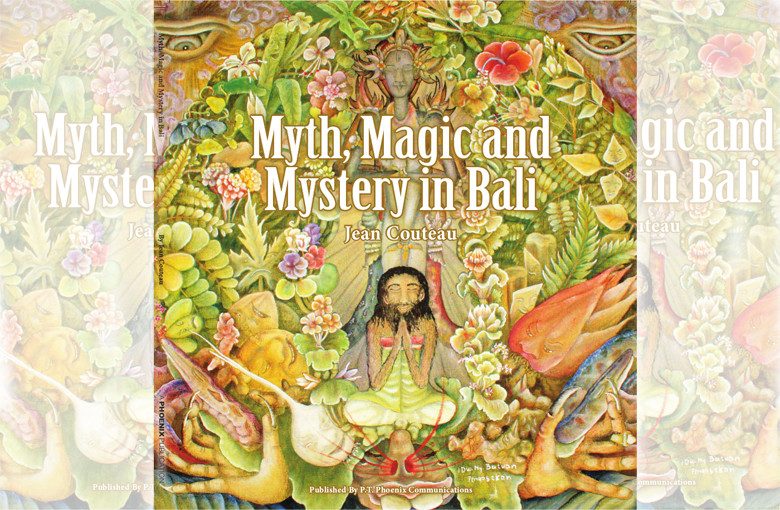 Myth, Magic and Mystery in Bali is essentially a collection of stories, but it is much more than you would expect. In their own way, each story provides unique insight into the lives, beliefs and even the psyche of the Balinese people – at times presented with great humour. The stories are grouped into 4 special chapters: Myth, Magic, Mystery and "Love, Life and Laughs", focusing on a particular nuance or aspect of Balinese life and culture.
Jean Couteau takes us deep into local culture, through village myths and religious folklore, mystic rites and eye-opening first hand accounts. Whilst each story stands alone, the book as a whole tells us a full and complete story – the story of who and what Bali is all about.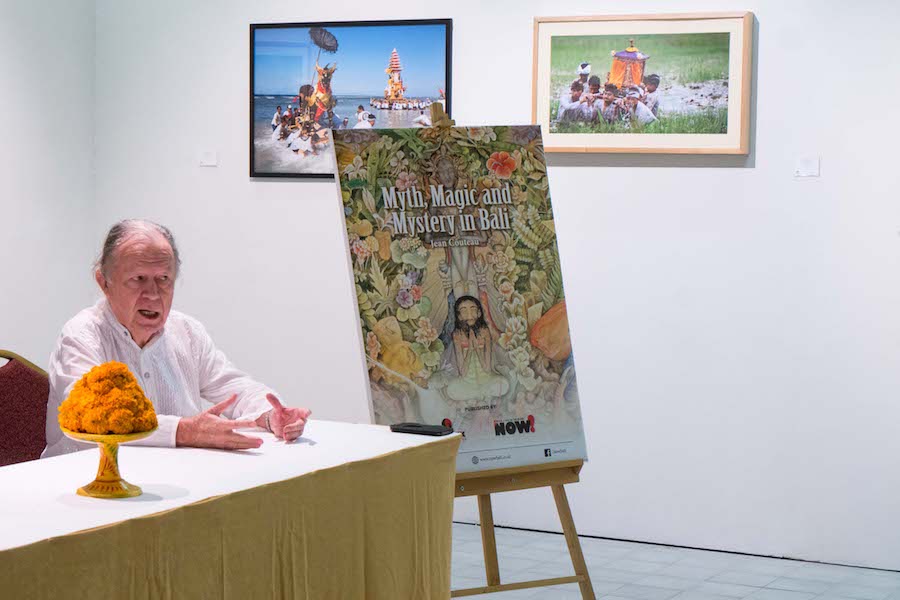 Author Jean Couteau and the initial, private book launching in March
Unlike many other books and writings about Bali, which are often descriptive and subjective reports, Jean's academic knowledge gives us real understanding. He has been on the island since 1972 and received his doctoral degree for his thesis of art history and iconographic art in Bali. Impressively, he is able to write fluently in English, Indonesian, Balinese, Kawi and of course his native French.
The stories are accompanied by an amazing range of visuals, including masterful photographs by Ida Bagus Putra Adnyana; original illustrations by Balinese artists Ketut Budiana, Dewa Putu Kantor and Wayan Sadha; and original paintings from the Agung Rai Museum of Art.
The book was originally launched for a private group on 27 March 2018 in Sudamala Suites and Villas, Sanur, but now will be doing a public launching in parallel with the Ubud Writers and Readers Festival 2018. Author Jean Couteau and Publisher Alistair Speirs will both be there speaking during the book launch. Opportunity to buy a copy and have it signed by Jean.
Event Details:
Sri Ratih Cottages
Jl. Campuhan 1, Penestanan Kelod (maps)
2pm-3.30pm
Free Event – Light Refreshments Included (limited seats)