Ubud has designated itself as a kind of healing centre – after all, the very name Ubud is derived from the word Obad, which means "medicine". It caught the name from the many kinds of healing plants that grew along the river banks and in the fields and the tradition has never stopped growing. Spas too, in Ubud, at least the worthwhile ones, offer more than just a massage.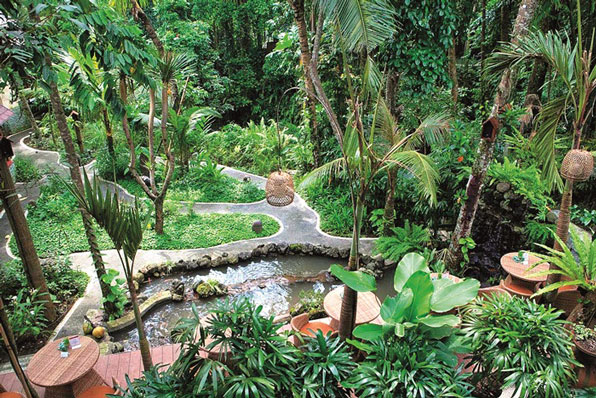 There is a kind of fusion taking place – luxury healing or maybe massages with extras. Foremost in this field is Taksu which started as a day spa concept for wealthy American tourists and has now morphed into a specialised yoga centre with small classes. No more than ten students are allowed per class. This allows the teacher to keep an eye on her charges, and give the kind of hands on training that makes the exercise worthwhile.
Then their massages and spa treatments are given by rigorously trained Balinese therapists who go through a series of hands on training sessions and practicums before being allowed to work on paying guests. Spa services include all the luxury treatments that guests have come to expect in Bai – cream baths, flower baths, wraps such as Balinese Boreh, and Ozone steamer, which is both relaxing as well as able to cure many different ailments. Scrubs, therapeutic baths as well as mani and pedi services make their spa menu pretty encompassing.
But what makes Taksu special is their Healing Haven, where several western healers offer a range of exotic modalities that you would be pressed to find elsewhere.
Russian therapist, Liana, offers her considerable expertise in a number of healing modalities including Traditional Chinese Medicine (TCM), and acupuncture, as well as consultations using her considerable experience in both western and eastern medicine. Bluntly put, she can cure any number of ills.
Tyr Throne offers "Youthing" classes, which means he can help you to retrain your body to become more youthful and healthier. Guests can experience a workshop, before taking a private consultation to work on their individual problems. Private sessions help you to uncover your problems a lot faster and sometimes, as in a session I did with him recently, you can experience a quantum leap towards health.
In addition, there are other esoteric treatments, such as "access consciousness," and Watsu Pool treatments. The Sound Healing sessions with Shervin can put some participants into such a deep sleep, they are almost comatose. Theta healing, and life coaching make it a true smorgasbord of esoterica. Try and you may just find something new that will work for you.
Their garden restaurant offers delicious buffet breakfasts, lunch and dinner or you can try their new raw gourmet "Fresh" restaurant upstairs. Taksu is just one of those Ubud success stories all housed in a finely constructed complex looking over a tiny hidden river valley.
Taksu Spa
Jl. Goutama Selatan, Ubud. T:(0361)971490
---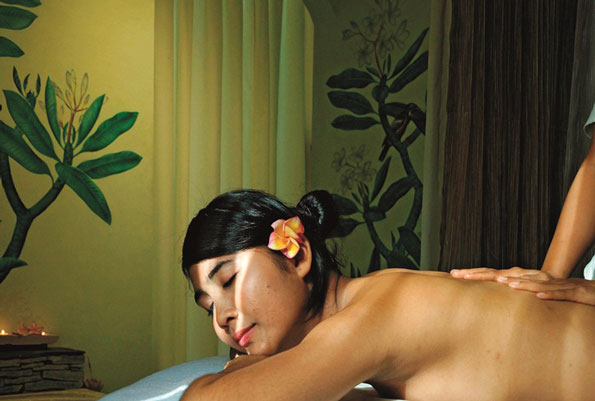 An exciting new spa and healing complex coming up is called Heart. Hidden in the gorgeous garden grounds of the Agung Rai Museum of Art ( ARMA) this little spa is still going through developmental changes and until the soft opening in December, and the Grand Opening scheduled for March, guests can enjoy generous discounts on their specialty massages.
Coming highly recommended is the "Glow with the Flow" treatment. This soothing neck and face massage combines with a pressure point facial to uplift facial contours, defining the jaw line and refining skin texture. The head massage clears mental tension making way for greater clarity and creativity.
All the therapists work through a chi gung programme before they start to work and help to get the guest's energies flowing smoothly. More treatments can be checked on their website.
Heart spa Bali
Jalan Raya Pengosekan Ubud, MAS, Bali, Indonesia
+62 8123 9777 598
---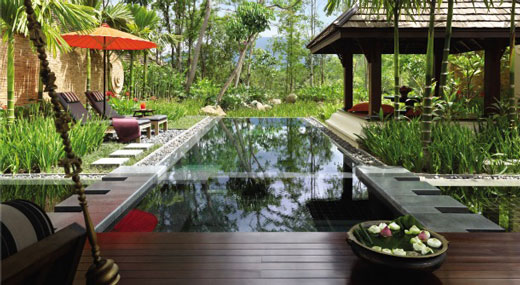 No piece on Spa and Wellness in Ubud could possibly run without a mention of the Yoga Barn – really the forerunner of Ubud's current incarnation.
This rambling Yoga centre is the mecca for many yoga acolytes from around the world. There are numerous classes held each week and you wwill be sure to find something that suits and you can always squeeze in.
They offer a range of healing modalities as well as an Ayurvedic centre manned by Umaa – a Hindu practitioner of Ayurveda. She will take your pulses, check your 'doshas,' order up a specialist massage and have you feeling in harmony with yourself and the universe in no time.
Their Little K is a fully fledged raw restaurant although, thank god, they have some good cooked food dishes as well.
Yoga Barn
Jalan Raya Pengosekan, Ubud.
For appointments E: healing@theyogabarn.com
or T: (0361) 971236