The island's world-class food and beverage scene continues to grow and innovate, adding to the already fantastic variety of venues in which to eat, drink and enjoy. Brand new venues – be it a late-night speakeasy, the latest fine-dining destination or a comfy new café – are still popping up across Bali and herewith we bring you some of the most notable new kids in town. So, if you're looking for the best new restaurants in Bali in 2023, or the most intriguing new bar don't look any further.
Browse new restaurants in Bali by month:
We'll be updating this article every month, so make sure to subscribe to our newsletter to stay in the loop! Missed out on the new spots in 2022? Check them out here.
FEBRUARY UPDATE
New restaurants in Bali that opened in February 2023
CORK Bistro & Wine Bar
New all-day bistro in Sanur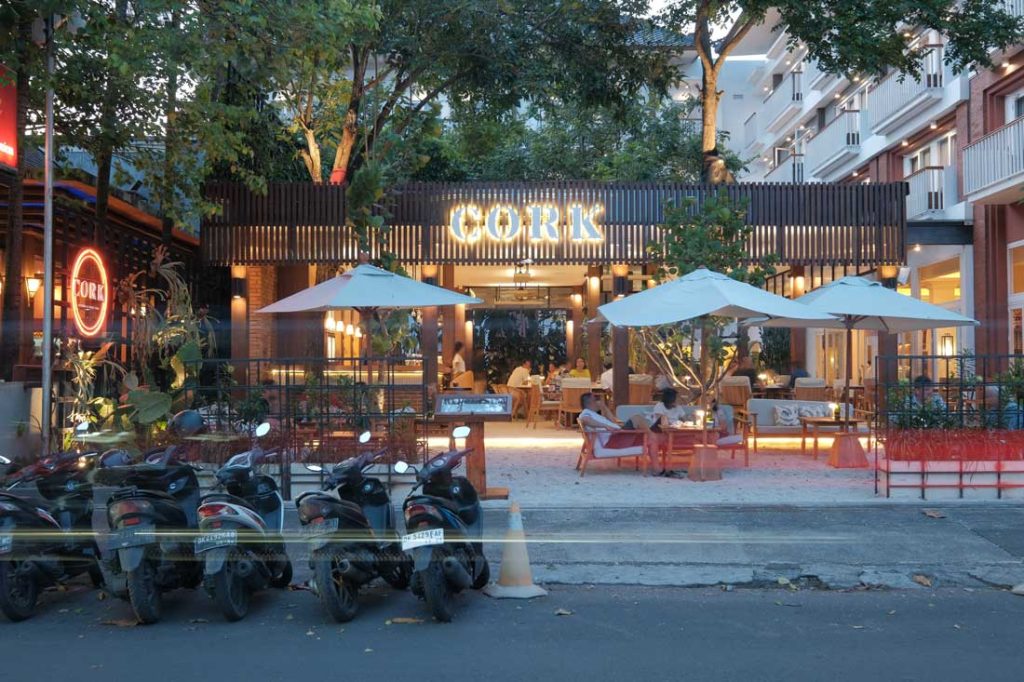 Opening along Sanur's main strip, Jalan Danau Tamblingan, CORK Bistro & Wine Bar is the newest addition to the area's increasingly developing food and beverage scene. Offering all the goods of a bistro, deli, café and wine shop, this all-day venue has something for everyone.
Located in front of Maison Aurelia by Préférence Hotel, this new restaurant managed by SMG Indonesia sprawls across both an indoor and outdoor area. Outside a beachfront experience has been made, with sofas and tables dotted atop the sand and under the sun; inside, a stylish and comfortable al-fresco dining venue welcomes guests. CORK Bistro & Wine Bar is open from breakfast to dinner, with a menu that serves everything from granola bowls and coffee to steak tartare and Cabernet Sauvignon. Dutch Chef Rob van Loon introduces the concept of 'bistronomy' (bistro and gastronomy) through the restaurant, with dishes that are wholesome and hearty but with exceptional presentation. His dish creations are French, Belgian and Spanish-inspired.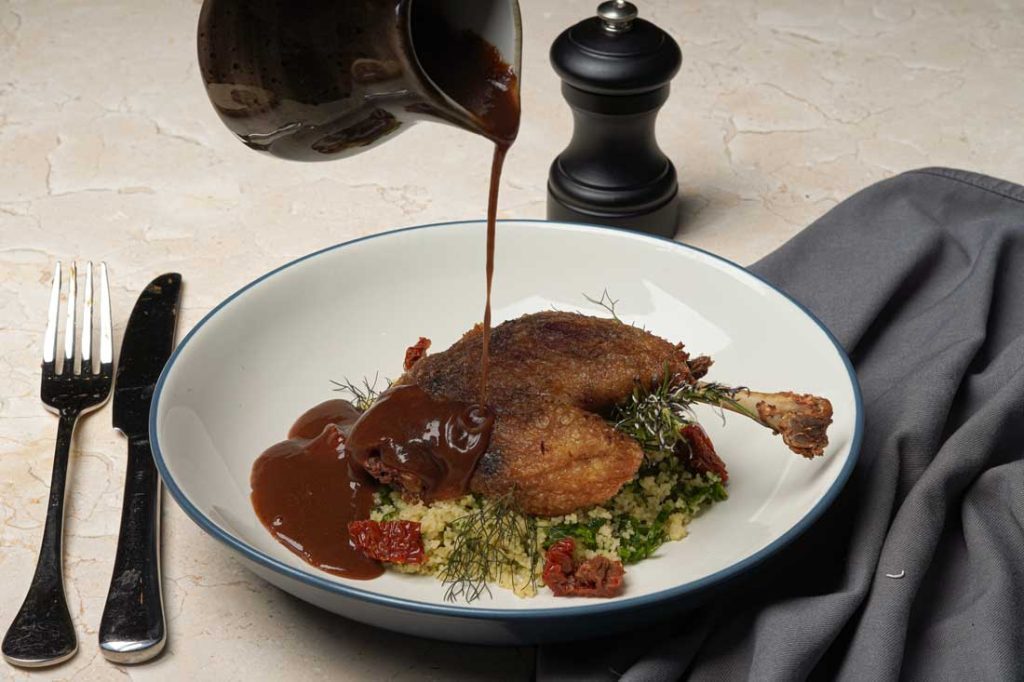 Breakfast features a list of both healthy bites and comfort favourites, with freshly baked breads and pastries, a selection of eggs, to their more European-inspired signatures like their Cork French Toast, French Style Soft Scramble with Truffle and Croque Monsieur. The Lunch and Dinner Menu is wide-ranging, with elevated local favourites like their Tenderloin Nasi Goreng and Bebek Goreng; rich Sharing Bites like Foie Gras Au Torchon, Bone Marrow and Tuna Tartare; to artisanal cold cuts and cheese board. Chef Rob brings continental classics to the table with Escargots, Bitterballen, Confit de Canard, Steak 'Loetje' and Flounder Meuniere, to name a few. Diners can also enjoy a broad steak selection and a curated dessert list. CORK has many retail-priced wines available both by the glass and bottle, and guests can also browse the wine list for bottles to take home. Open from 6.30 AM to 11 PM daily.
+62 813 3793 4380 | @corkbali | corkbali.com 
---
Dough Lab Bali
Baked goods cafe in Berawa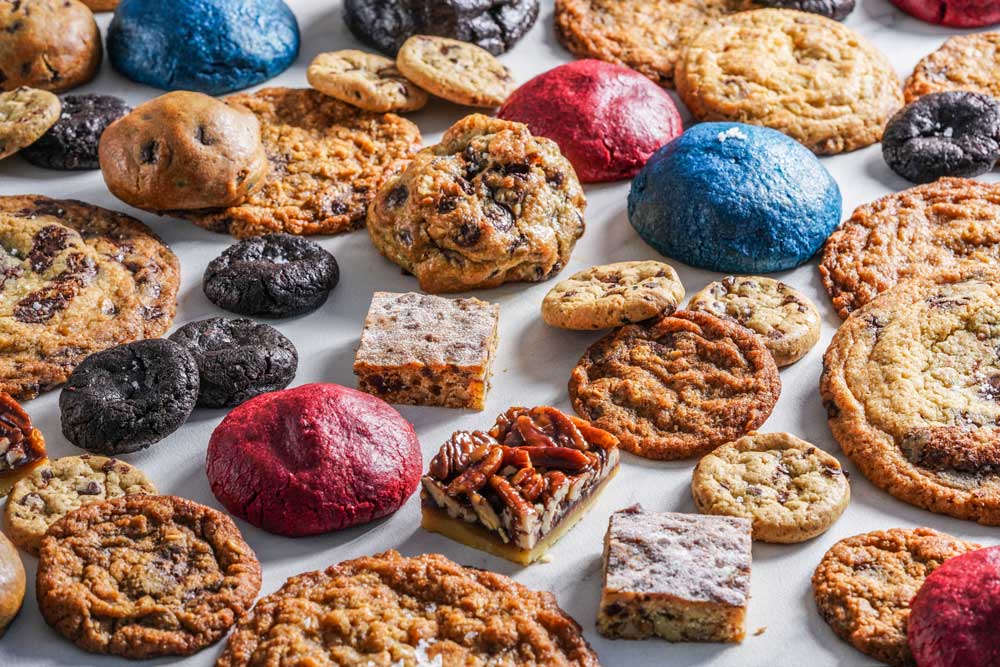 If you have a penchant for sweets and baked goods, you'll be thrilled to know that the famous Jakarta-based Dough Lab has opened its flagship Bali store, located in Berawa – Canggu's thriving dining scene.
Opening their doors on 9 February 2022, island residents can now savour Dough Lab's popular artisanal handcrafted cookies, great coffee and premium soft-serve ice cream at their first Bali store. Founded by Hana Makarim back in 2017, Dough Lab's humble origins began in Hana's home kitchen. Dough Lab quickly gained popularity, opening offline and online stores across Jakarta, as well as a successful store launch in Surabaya. Seeing the opportunity to do a stand-alone concept that allows more flexibility and creativity, Hana decided to open the Bali outlet, making it the brand's 12th offline store.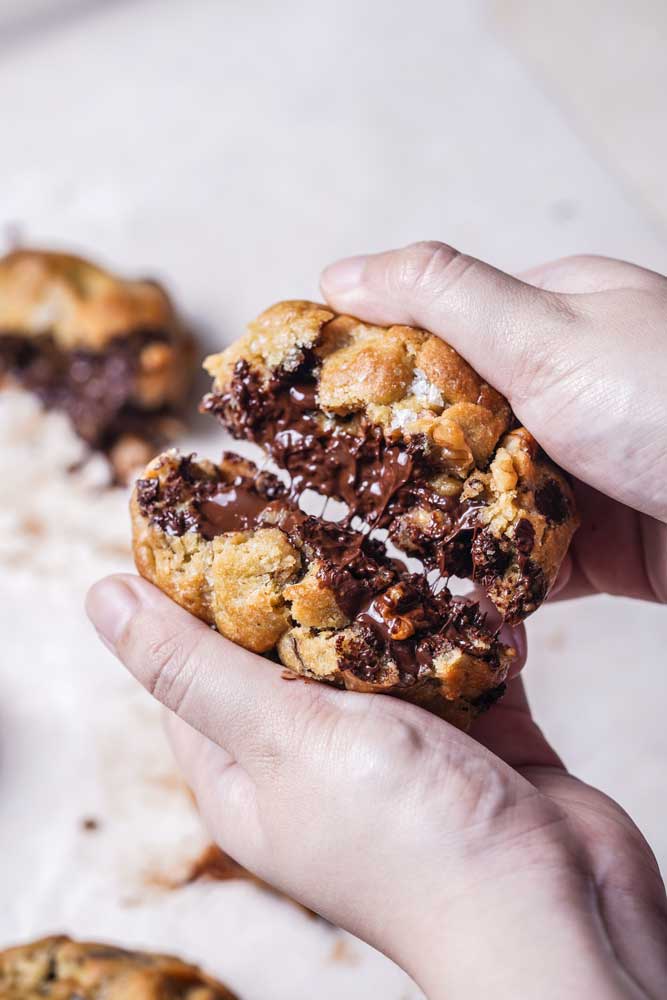 At Dough Lab Bali, visitors can indulge in 14 different artisanal cookies, each with its unique personality, namely The OG, The Diva, The Monster, The Duchess, Scotch Bae, Flower Child, The Nationalist, The New Yorker, The Cranberry, Macadamia Crunch, The BFF, The Bride, Yummy Mummy and Gold Digger.
Along with the opening of the Bali outlet, Dough Lab also introduced its new brand identity, unveiling its brand-new logo, as well as store concept. The spacious nature-inspired store features cosy indoor and outdoor seating areas, an open kitchen, and the cookie varieties displayed in the glass showcase.
In addition to the staple crowd favourites, the Canggu store also offers the unique Dough Lab dessert, the Dough Lab Sundae, a skillet-baked Duchess cookie topped with vanilla ice cream and caramel sauce, as well as its first savoury cookies. Dough Lab Bali is open daily from 7 AM to 7 PM.
---
Al Jazeera Signature Bali
Middle Eastern restaurant in Seminyak
Conveniently located on Sunset Road, Al Jazeerah Signature Bali boasts a laidback yet tastefully sophisticated dining destination that invites guests on a culinary venture through the rich aromas, textures and enticing flavours of Middle Eastern cuisine, showcasing a menu that highlights authentic staples of the region crafted with the finest local ingredients. Following in the footsteps of its successful predecessors, Al Jazeerah Signature Jakarta and Al Jazeerah Bandung, the third outlet is set to please the palates of island foodies.
Al Jazeerah Signature Bali showcases a grand, spacious establishment, sprawled into three levels of dining areas that can accommodate up to 500 seats. Guests can expect to be transported to the Middle East with its authentic design and ambience, featuring accents and furnishings that mirror the region
The new establishment is spearheaded by Chef Fadi Hakim, a Lebanese-born chef who has steered culinary programmes at several luxury hotels across the Middle East with his last post as Executive Chef for Royal Court Bahrain. Chef Fadi has curated a menu that displays quintessential Middle Eastern delicacies that the region is renowned for, from the sumptuous cold mezze such as Classic Hummus, Baba Ghanouj, and Tabbouleh; to fresh salads including Fattoush Salad and Arabic Salad; to charcoal-grilled dishes such as Kuftah Chicken, Sish Tawouk and Greek Moussaka.
The restaurant also serves up specialties such as Marak Lamb, a slow-cooked lamb in traditional Arabic spice broth, and Mughalgal, a stir-fried selection of lamb or chicken with mixed vegetables cooked with traditional Arabic spices and served with fresh pita bread. Catering to eclectic palates, the restaurant offers a variety of rice specialties from different regions of the Middle East, from the choices of lamb or chicken to the selections of rice from Yemeni's mandhi, biryani or kabash.
Al Jazeerah Signature Bali is open daily from 10 AM to 12 AM.
+62 816 863 001 | @aljazeerasignaturebali | bali.aljazeerah.id
---
Lion X
Authentic Chinese restaurant in Nusa Dua
Found within the five-star Renaissance Bali Nusa Dua Resort, Lion X is the resort's latest culinary venture, presenting a contemporary Chinese restaurant focusing on Cantonese and Szechuan cuisine.
Lion X draws inspiration from the lion dancing culture, which many believe to have originated since the late Han Dynasty (206 BC – 220 AD) when lions were brought from Central Asia to Northern China as gifts for the emperor, from which representations of the beast began to be incorporated into existing traditions.
Spearheaded by Chinese Chef, Alex Kuan, Lion X is open for lunch (12 PM to 3 PM) and dinner (6 PM to 10.30 PM), serving diners with an array of a la carte menus. Located adjacent to the R Bar, Lion X can accommodate up to 114 guests and boasts a private dining room and an outdoor dining area. Featuring a modern design with interiors dominated by green and red colours to represent good luck and wealth, the restaurant features a classy Chinese lounge in front of the main door and unscripted art pieces throughout the venue.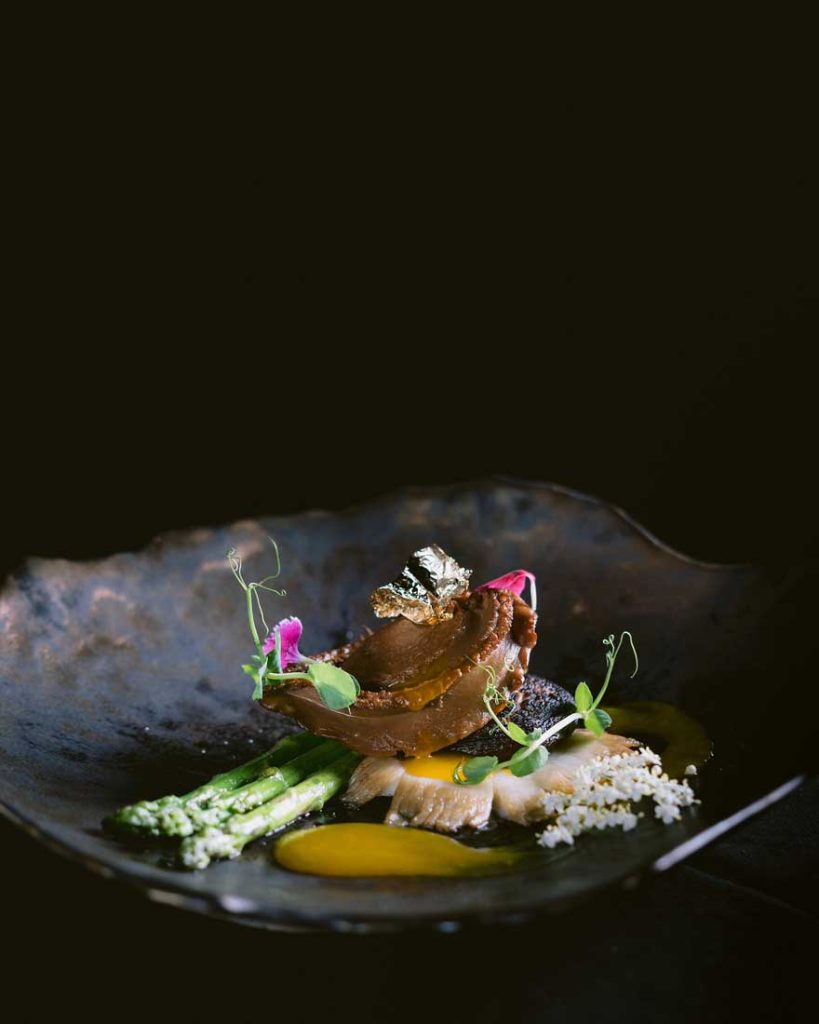 Lion X presents diners with all-time favourite Chinese cuisine as well as dishes that have been around for centuries. Several highlights to try include Chef Alex Kuan's signature creations such as Signature 8 Treasure Flamed Chicken, Flying Crispy Noodles with Seafood and Egg Gravy in Cantonese Style, Braised Whole Australian "2 Head Abalone" and Seasonal Vegetables, Steamed Hokkaido Scallop with Minced Garlic Butter and Glass Noodle. Lion X also offers Hong Kong Dim Sum varieties on the menu as well as unique concoctions from the bar including Disco Dragon, Canton Tea Party, Bun Bun, Dragon Fist and more. 
+62 811 3820 5490 | bf.reservations@renaissancehotels.com | renaissancenusadua.com
---
JANUARY UPDATE
New restaurants in Bali that opened in December 2022 and January 2023.
SCUSA
New Mediterranean & Italian restaurant in Jimbaran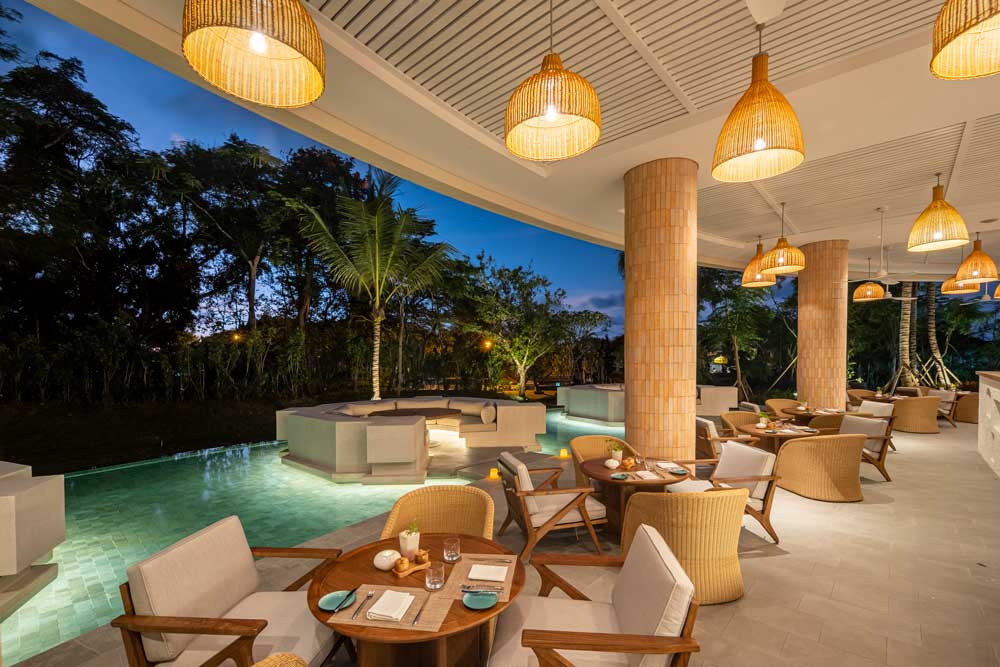 Already home to numerous exceptional dining venues, the expansive AYANA Estate, Jimbaran, has recently welcomed SCUSA. This newly opened restaurant adds its signature Mediterranean and Italian flavours to the complex's impressive roster of restaurants.
Found within the newest hotel within the 90-hectare estate, AYANA Segara Bali, SCUSA boasts a sophisticated setting in which to dine, spreading across spacious indoor and outdoor areas. Outside, a charming piazza complete with an Italian-style fountain brings an old-world feel into a tropical setting; the courtyard, with its blue and white accents, is reminiscent of the islands of the Mediterranean Sea. The interiors boast a classical look and feel, with natural wood furnishings, woven textiles, arched doorways, and terracotta pots infusing a warm and earthy atmosphere, redolent of the region. Sat at white-clothed table tops, patrons will feel a classic sophistication as they dine in SCUSA.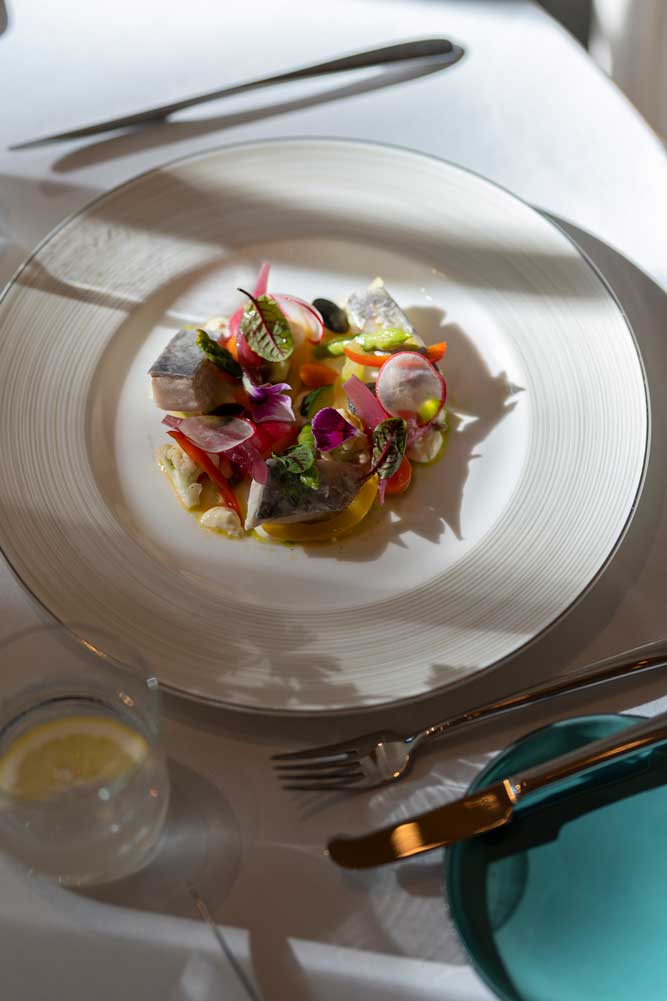 Of course, it is the food that really brings this Mediterranean theme home. For this, SCUSA welcomes the arrival of Chef de Cuisine Umberto Sbardella. With his native Italian roots, combined with a career leading culinary programs in luxury hotels, he brings particular expertise to this regional cuisine. Chef Sbardella's knowledge of Mediterranean cuisine is highlighted in the menu, where he utilises local flavours and produce — including those from the AYANA Farm — to create his dishes. Signature items include Stuffed Calamari with sauce vierge and confit tomato; Mackerel in Carpione with garden vegetables and citrus mayo; grilled Grain-fed Striploin Beef with carrots and spicy black kale; and his personal favourite, Pappardelle with Lamb Ragout topped with pecorino fondue and sage. With a purpose-built wood-fired oven, SCUSA also presents their own signature pizzas.
To complement the restaurant's Mediterranean-inspired cuisine, SCUSA also offers an extensive wine list highlighting the best red and white Mediterranean varietals and exclusive wines from boutique vineyards throughout Italy and Spain. A cocktail program, led by local mixologists, adds to the list of thirst-quenching libations.
"SCUSA, with its traditional Mediterranean fare and laid-back atmosphere, is poised to become a mainstay of the AYANA experience," says Maurice Fahey, Cluster Director of F&B at AYANA Estate. SCUSA is open daily for dinner service starting at 6PM.
+62 361 702 222 | reservation@ayanaresort.com | ayanaresort.com
---
Tanah Liat
New pescatarian, vegetarian and plant-based restaurant in Nusa Dua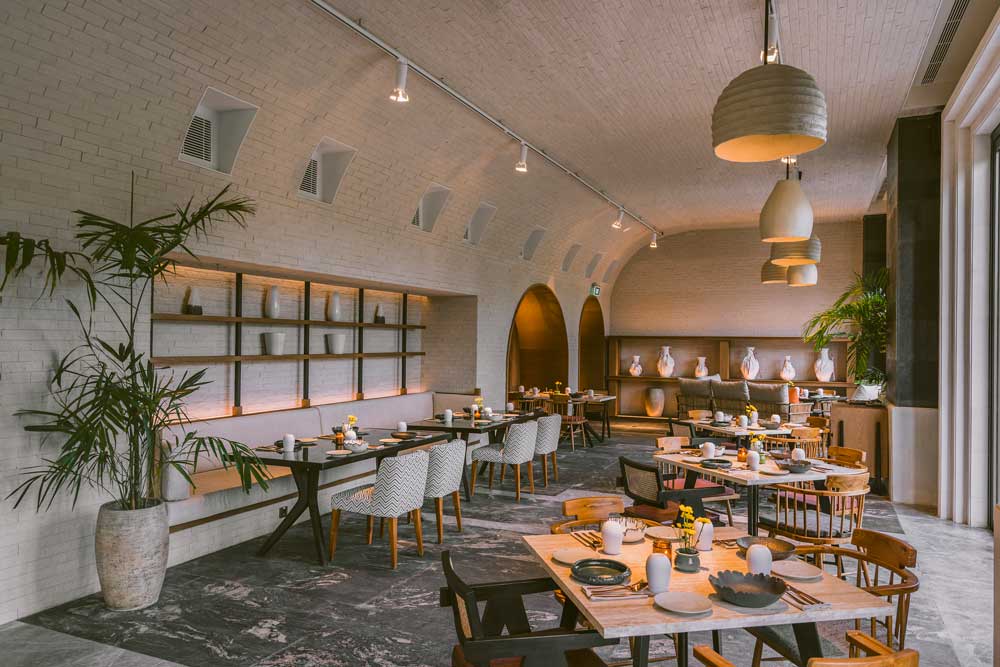 Adding to the already long list of dining destinations at Renaissance Bali Nusa Dua Resort, the new Tanah Liat restaurant presents a fresh pescatarian and vegetarian menu in a unique craft-inspired space.
Tanah Liat, its name meaning clay, takes inspiration from artisanal ceramics and pottery. With its walls coloured a bright beige shade, and natural elements in the furnishings mixing rattan, wood, marble and stone, the venue presents a very earthy ambience, especially when bathed in natural light during the day. An eclectic collection of artistic pottery and ceramics complete this homage to the artisanship.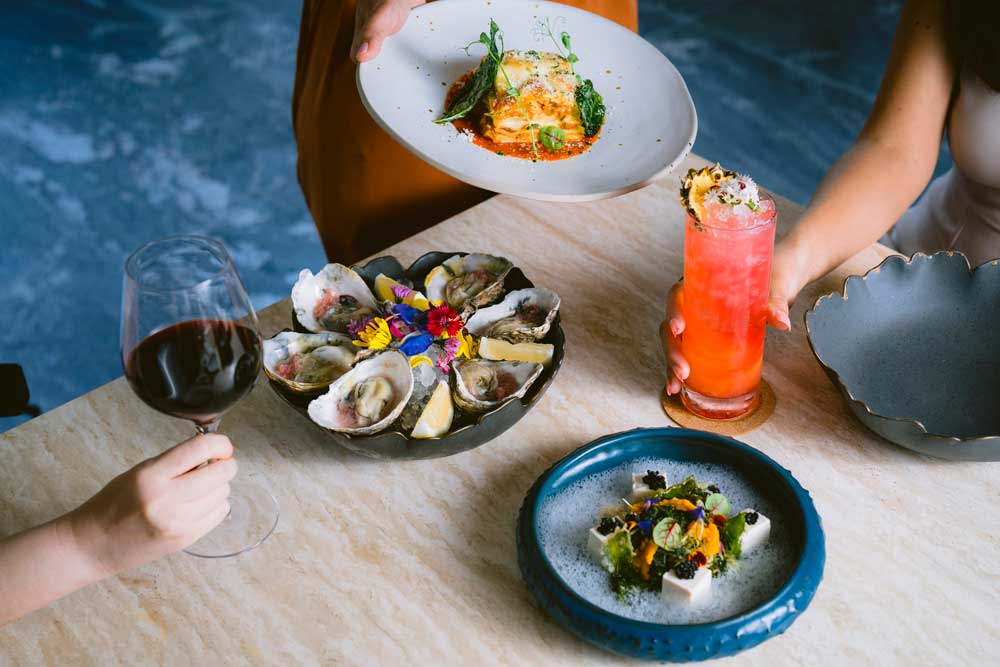 Tanah Liat's menu is equally inspired by nature, featuring an innovative selection of plant-based, vegetarian and pescatarian dishes. There is a particular focus on Balinese-sourced produce, including their fresh seasonal seafood from around the island whilst fruits, vegetables and herbs are sourced from local farmers as well as the thriving garden found at Tanah Liat's expansive outdoor area. The menu is split into Ocean, Plant-Based and Vegetarian options, featuring vibrant and beautifully presented dishes by Executive Chef Alit and his team.
You'll find fresh Balinese Oyster, served with a zesty tamarillo granita; Butter Poached Slipper Lobster, in a lemongrass bisque and parmesan foam; Wild Mushroom and 'Beyond Meat' Tortellini with truffle tempeh crumble; Starfuit Tempeh Laksa, with eggless herb pasta and torched ginger flower; Burnt Bedugul Cauliflower, served with a Mediterranean style dips like zaatar, coconut yoghurt and curry meuniere. Desserts and Signature Cocktails follow the same creative flair, introducing surprising plant-based ingredients that open diners' minds to the different possibilities of produce. Open Daily for dinner from 6PM to 10.30PM.
+62 811 3820 5490 (WA) | bf.reservations@renaissancehotels.com | renaissancenusadua.com
---
Sardine by K Club
Reopened restaurant in Seminyak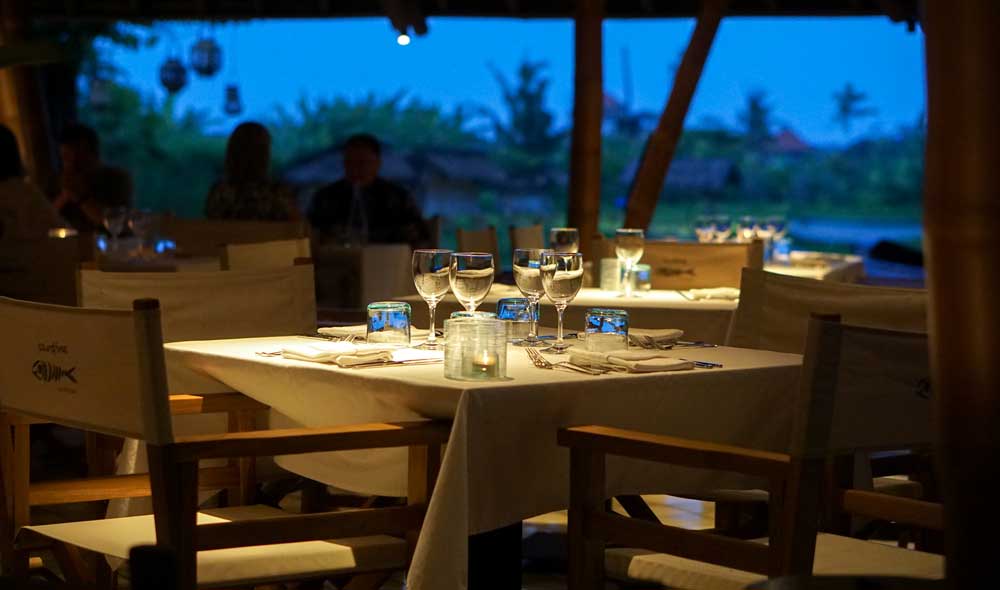 One of Seminyak's most iconic restaurants, Sardine, has reopened after closing during the pandemic. Now under the new management of K Club, the restaurant retains its classic allure, where patrons can dine al-fresco under the striking bamboo venue overlooking the rice fields.
Certainly, a rarity on Jalan Petitenget, Seminyak, Sardine is blessed with the verdure views presented by the working rice fields, still tended to daily by the local farmers. Bordered by living bamboo and lily ponds, the restaurant has created a little oasis from the busying streets out front.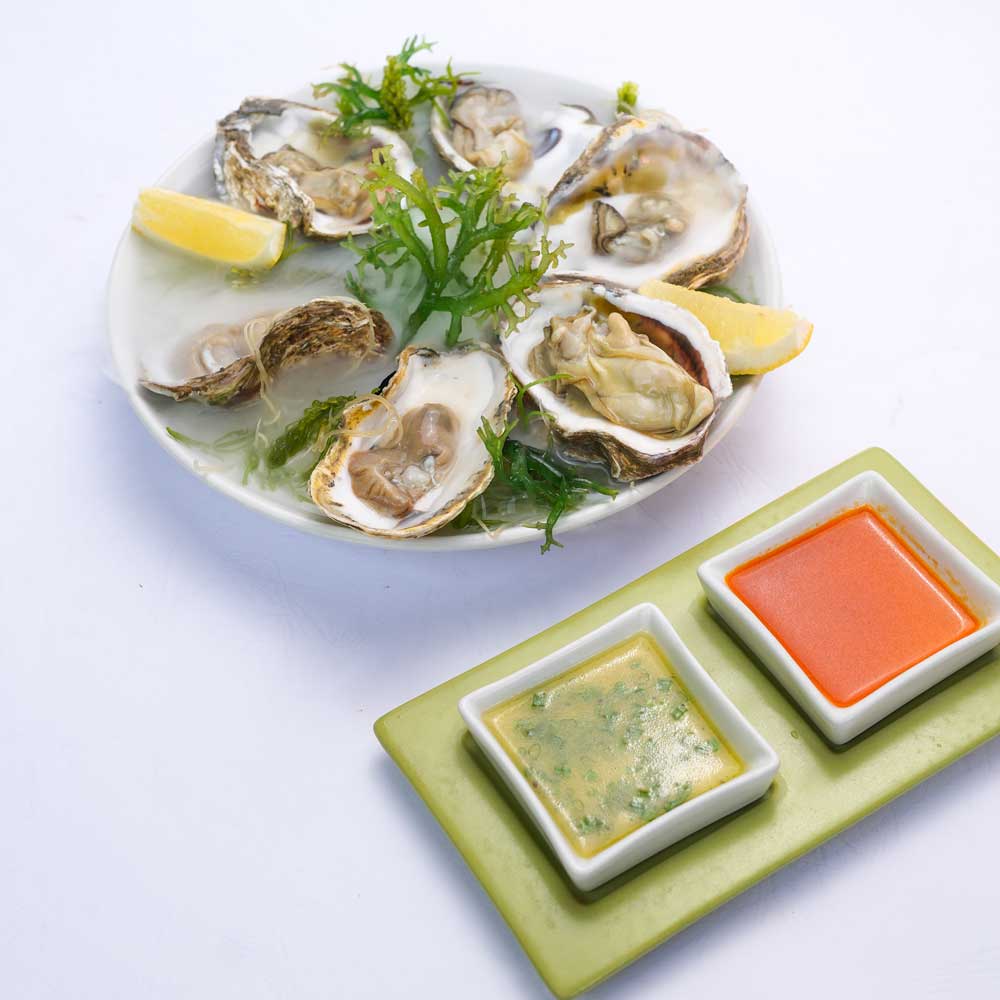 As its name suggests, Sardine focuses on seafood, using fresh daily produce that dictates a changing menu based on the seasonality of its chosen ingredients. You'll find delights such as Peruvian Ceviche, Moule a la Creme, Yellowfin Tuna Tataki, Crab Curry Gnocchi, Fresh Oysters and more. Herbs, salads and vegetables are sourced daily from Bedugul. In addition to its signature seafood selections, Chef I Wayan Yuti Yadya also prepares options of meat, poultry or vegetarian dishes to meet all tastes. The meals are light and tasty to suit Bali's warmer climates.
A sophisticated bar greets you upon entry into the bamboo alcove, where you can enjoy a wide range of signature cocktails, or indeed by the outdoor lounge that enjoys the afforded views. A newly designed large group seating area is a new addition to Sardine's space.
Open Tuesday to Sunday from 5PM, last orders at 11PM. Closed at midnight on weekdays, 2AM on weekends.
+62 877 7818 7390 (WA) | @sardinebali | linktr.ee/sardinebali
---
BATIQUE Whiskey & Cigar
New whisky and cigar bar in Uluwatu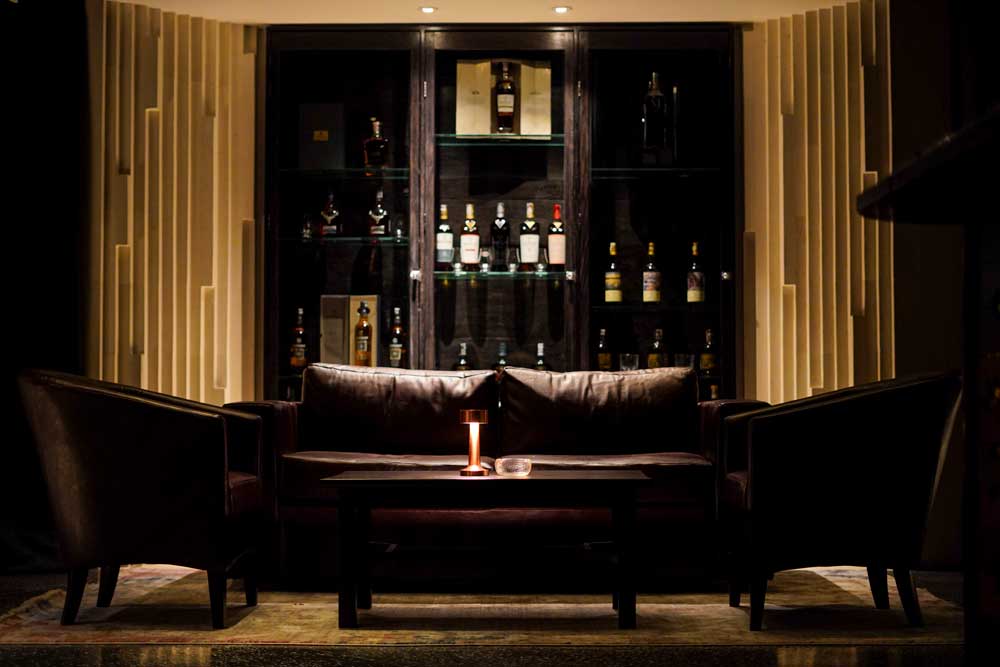 Whisky and cigar connoisseurs will be delighted to know that a classy new destination has opened in Bali's southern peninsula: BATIQUE Whiskey & Cigar. Tucked within the magnificent Alila Villas Uluwatu, this latest addition to the resort's epicurean experiences presents guests with the sole whiskey-focused bar in the Uluwatu neighbourhood.
Retreat into this cosy atelier of subtle sophistication and elegance, where BATIQUE houses one of the island's most extensive libraries of single malt whiskies, including rare collections that will delight avid whisky aficionados. This is paired alongside a collection of fine cigars, allowing guests to indulge in the pleasant tradition of this timeless pairing.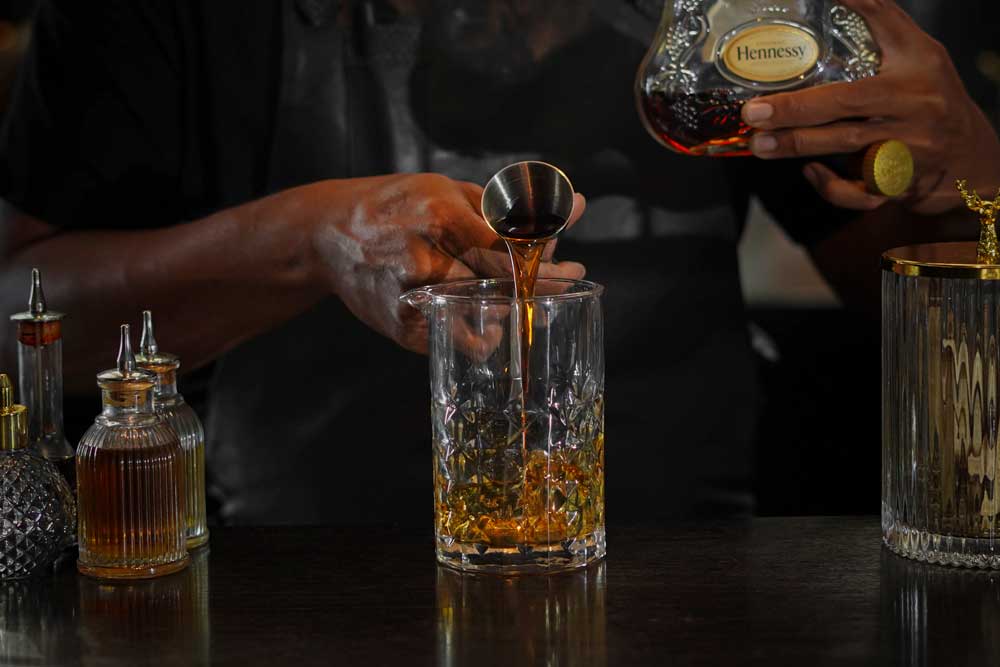 In addition to savouring their favourite tipple, guests can broaden their palate with an exclusively curated "Whisky Journey" tasting experience, led by BATIQUE's resident whisky sommelier to a sampling of fabulous selections covering different ages and regions. Moreover, the bar also offers an array of original whisky-based cocktails for a lighter sip along with a wide range of classic cocktails, spirits and wines.
Boasting a unique design that celebrates local arts and craftsmanship, BATIQUE has been thoughtfully designed to exude a laid-back ambience for the perfect venue to socialise and unwind. A custom-designed U-shaped bar crafted by local artisans takes centre stage, whilst an eclectic assortment of leather sofas and armchairs, bar stools and teak tables provide comfortable seating options. Moreover, guests can also marvel at the 2,000 batik tjaps (handmade copper stamps precisely cut, shaped and soldered into classic hand-drawn batik patterns and shapes) that adorn the walls.
Lit with soft moody lighting, ambient music and selected DJ nights, BATIQUE provides an idyllic hotspot to enjoy conversations over fine whisky. Open daily from 5pm till late.
+62 811 385 5729 | @batiquewhiskeyandcigar | alilavillasuluwatujourney.com
---
Ikan Restaurant and Bar
New restaurant and bar in Nusa Dua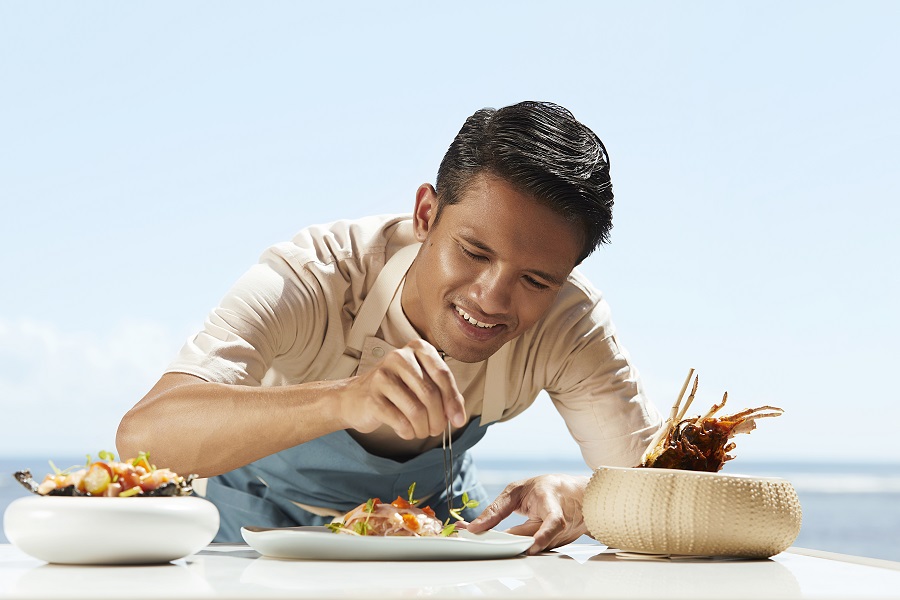 The tranquil Nusa Dua coastline welcomes an exciting addition to its neighbourhood with the opening of Ikan at The Westin Resort Nusa Dua, Bali. Following a complete revamp, Ikan presents a vibrant one-of-a-kind oceanfront seafood and Indonesian restaurant and bar – a place to dine, drink and savour life at its finest.
Enjoying its beachfront setting, the open-air restaurant and bar have been designed to stand out, making it highly visible from afar due to its modern island façade. Featuring thatched roofs, tactile furniture and locally-inspired design elements present two contrasting experiences during day and night. A laidback eatery by day that transforms into an elevated dining hotspot by night.
The restaurant provides various seating options to cater to guests' preferences, indulging in aperitifs by the beachside seating near the bar before moving to the main restaurant area for dinner. Moreover, the adjoining Ikan Bar features wicker-back bar stools and a turquoise-clad island counter, presenting a swanky space to imbibe. Guests wanting to cool down can tuck in the air-conditioned private dining room with a capacity of up to 20 guests along with a hexagonal semi-private dining room. For couples on a romantic day out can find five individual tables by the beach, perfect for a date night.
Spearheaded by Chef de Cuisine, Fajar Kurniawan Putra, the menu marries his love for local produce with Indonesia's rich regional cuisine. The culinary offerings are complemented by the innovative craft cocktails curated by Head Mixologist, Marlon Hermanto, serving premium artisanal spirits with house-made infusions.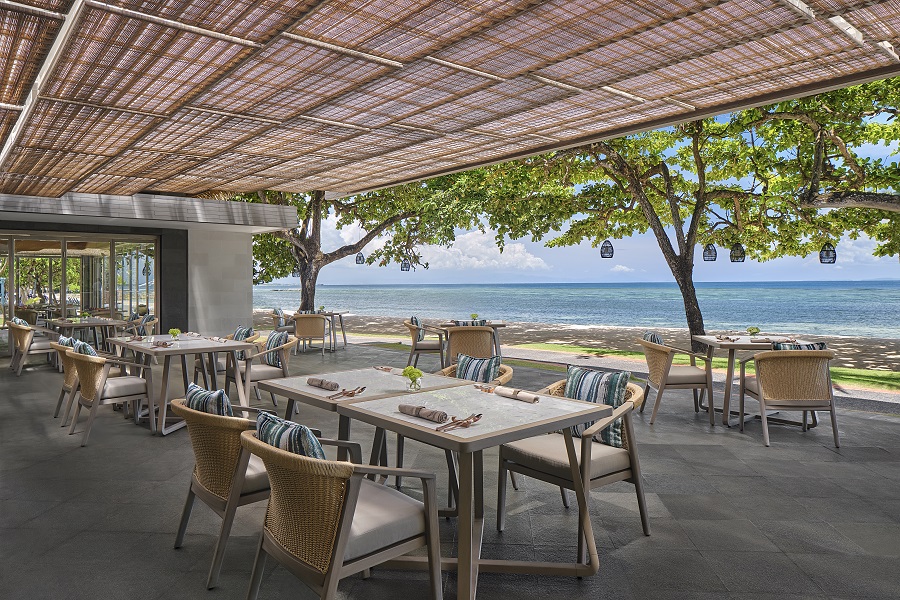 Several must-try dishes at Ikan range from the small bites, tapas, mains and dessert offerings, including Craft Spring Roll served with salad and tangy belimbing wuluh salsa; Bulung, a refreshing seaweed salad made of seared tuna and kuah pindang scented dressing; a slow-cooked Ayam Upih Betutu, and a Jimbaran-style, freshly-caught Ikan Bakar served with sayur urap vegetable and sambals.
Enjoy your meal with the signature craft cocktails of Ikan Bar, such as Gunung Agung, a homage to the island's mighty volcano, made with Nusa Cana Rum, Falernum and roselle soda. The Italian Job – a concoction made of house-made limoncello, Prosecco, green apple soda, and dill – is another cocktail to try on top of the bar's excellent selection of craft beers as well as premium gins, araks and artisanal spirits.
Ikan Restaurant is open daily for lunch and dinner from 12 PM to 11 PM, while Ikan Bar is open from 11 AM to 1 AM.
+62 361 771 906 | Dining.Bali@westin.com | ikanrestaurant.com
---
Mozaic Restaurant Gastronomique
Reopened / New fine dining restaurant in Ubud (December 2022)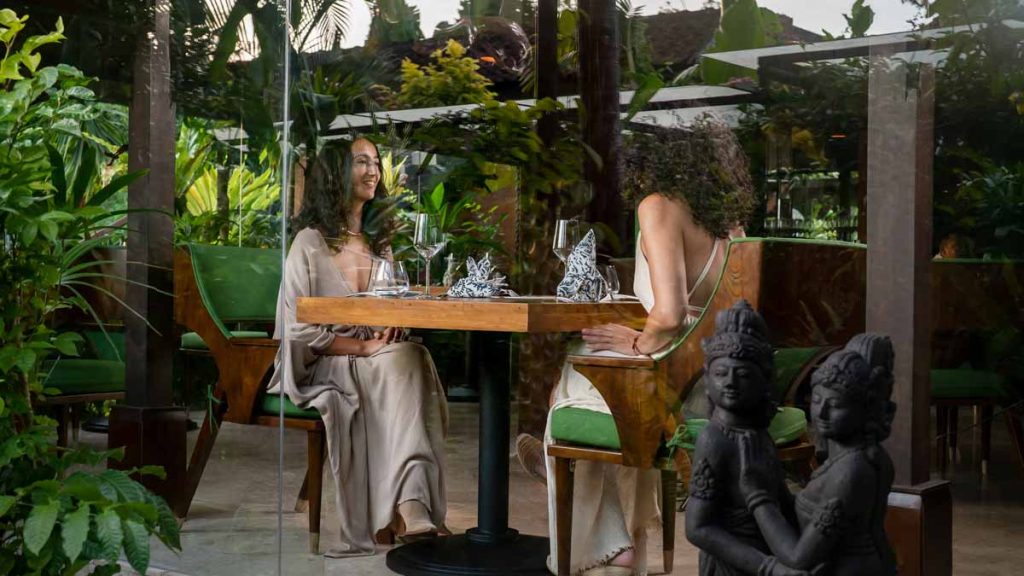 Having officially closed its doors for 11 months, Mozaic Restaurant Gastronomique, or Mozaic Ubud, reopened its doors on 15 December 2022. The legendary dining destination returns with a fresh new menu, concept, look and feel, inviting long-time patrons and new diners through its doors once again.
Mozaic was opened 20 years ago by Founder and Head Chef Chris Salans, pioneering fine dining on the island with a concept that married Indonesian ingredients and French haute cuisine. Over the decades Mozaic paved the way for Bali's and Ubud's restaurant scene, establishing a 'must-visit' reputation for discerning diners, with national and international renown. The restaurant announced its official closure at the start of 2022, but at the end of the year, Chef Chris Salans decided to revive the establishment, but with a renewed concept, together with a new partner (but ex-associate), Chef Blake Thornley.
Chef Blake was the Executive Chef at Mozaic from 2010-2015, then went on to open restaurants in Shanghai, China, winning several awards. Together, the two chefs will combine their decades of fine-dining expertise and present a modernised menu experience — still sticking to the original passion and value of using select local ingredients, artfully prepared and presented. The chefs promise something really innovative when it comes to the Mozaic Ubud menu, expressing that dinners will have moments of surprise and discovery.
The restaurant remains at its original venue on Jalan Raya Sanggingan, Ubud, but the interior design has been revamped. Chef Blake has introduced a 'fresh' green colour palate to match the tropical vegetation, adding lots of natural wood finishes to add warmth and sophistication. The dining room is now air-conditioned, with contemporary furnishings added. For those eager to try the new, 'reborn' Mozaic, the restaurant is ready to welcome diners once again.
+62 821 47235550 (WA) | info@mozaic-bali.com | mozaic-bali.com
---
The Grumpy Butcher
New restaurant in Seminyak (December 2022)
With a well-established expertise in all things meat, the team that brought the celebrated steakhouse Boy'N'Cow to life has opened a barbecue-focused restaurant in the heart of Petitenget.
The Grumpy Butcher welcomes diners to a spacious open-air venue, presenting a concept that elevates a classic 'backyard' atmosphere befitting their smokehouse offerings. Guests can take a seat on their manicured lawn, or the stylish al-fresco dining area, both of which look out to a stretch of rice fields now rare in the Seminyak area. The open kitchen showcases the heart of The Grumpy Butcher's delights, where the burning embers are at the ready to flavour their dishes.
Expanding its mastery of meat, the barbecue restaurant has perfected the difficult art of smoking. Through patience and utilising age-old techniques, the venue serves up coffee-wood smoked beef brisket, succulent fall-off-the-bone barbecue ribs, and house-made sausages, creating the ultimate meat platter for the island's carnivores. But that's not all.
The Grumpy Butcher also presents an array of grilled goods, from 500g porterhouse to grilled salmon and octopus; their own modern take on classic Southern sides of mac-and-cheese and classic coleslaw; sharing plates of beef tacos, ox tongue tune cake and chorizo; decadent offerings of pavlova to bread butter pudding; and much, much more. To accompany this feast, diners can enjoy great brews on tap, plus a wide selection from their full-stocked bar with a range of fine wines and specialty cocktails.
+62 822 8888 9110 | @thegrumpybutcher | linktr.ee/thegrumpybutcher
---
RAMU Kitchen
New restaurant in Ubud (December 2022)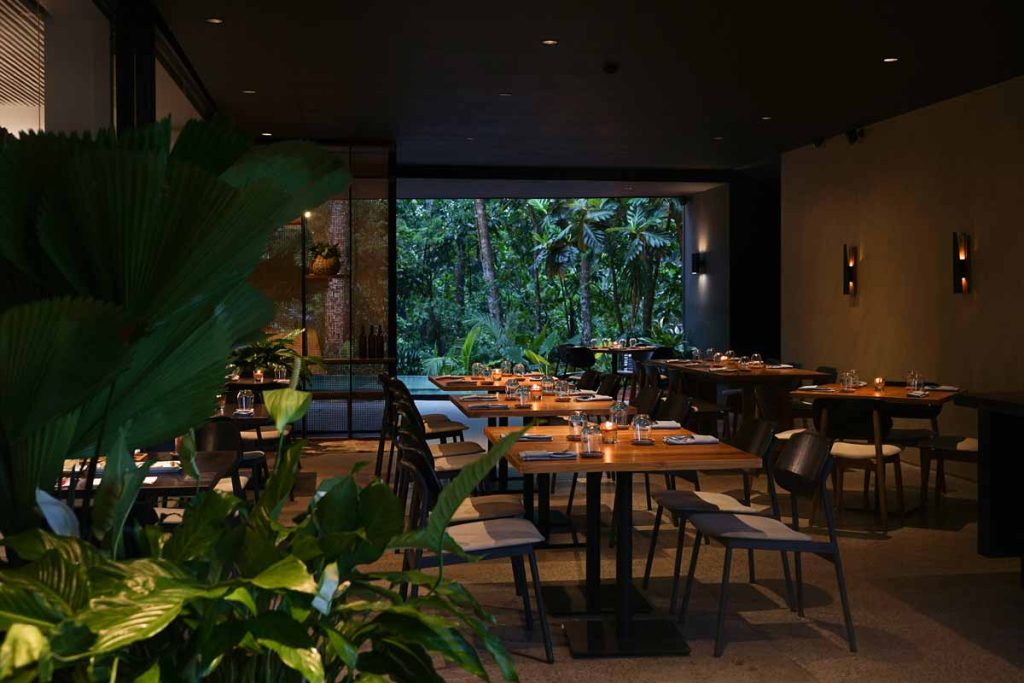 Doubling down on the farm-to-plate experience, RAMU opens in Ubud to highlight the bounty of Bali. Collaborating with Balinese farmers, this philosophy-driven restaurant showcases the best locally-sourced ingredients from the island's soil and ocean to create a mindful dining experience.
Found within the artistic boutique hotel, Titik Dua, in the village of Mas, Ubud, RAMU's concept takes inspiration from the Balinese philosophy of Tri Hita Karana, the three elements of well-being, consisting of the human connection to God, to nature and to fellow human beings. Through food, drink and unique experiences, the restaurant hopes to foster a connection between the diner and their produce, drawing a deeper awareness and appreciation for the ingredients and where they have come from. Executive Chef Joshira Yugopradana thus presents a rotating, seasonal menu that adapts to what is currently available from the local farmers and producers.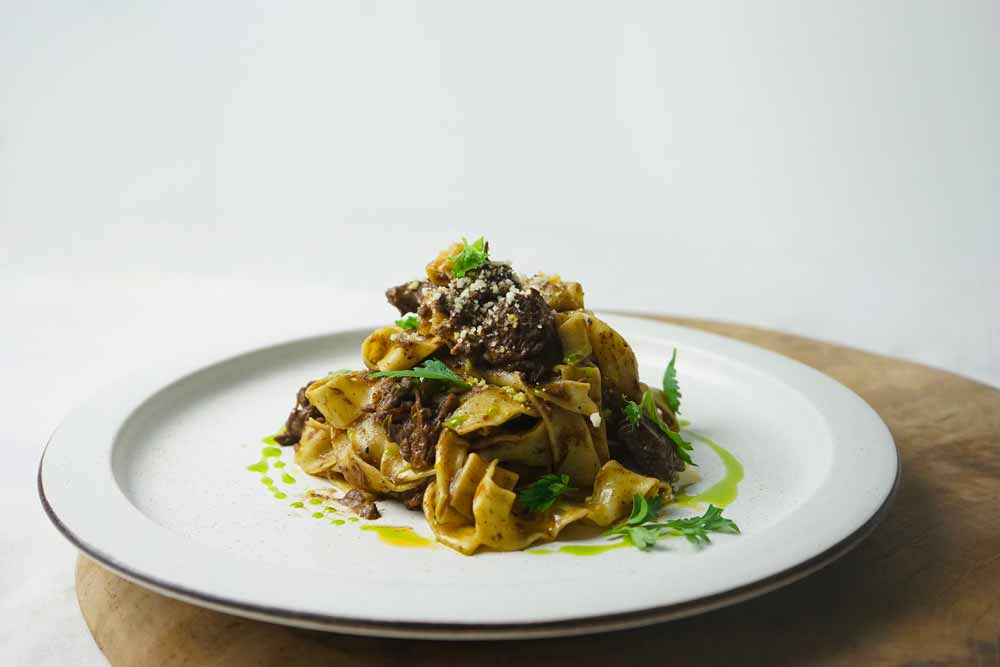 Chef Joshira and his team prepare a variety of Asian-European fusion dishes, served as sophisticated sharing plates, with a focus on creating layers of taste and flavours that highlight their chosen ingredients. This extends to their drinks menu as well, consisting of a balanced selection of non-alcohol and alcohol selections, from healthy drinks and mocktails inspired by local herbs and spices to a range of aperitif and digestif cocktails that complement the RAMU dining experience. The venue's interiors also reflect this admiration of nature, where guests are seated in a stylish, contemporary space that enjoys Titik Dua's verdant surroundings, taking on the hotel's renowned contemporary design.
Reinforcing their philosophy, RAMU also invites guests to join out-of-restaurant experiences. This includes visiting local partners behind the dishes and drinks, exploring farms in Bedugul, and learning how to spearfish or how to make Balinese sea salt. A changing roster of activities aimed at further cultivating an appreciation of ingredients used and those who have made or procured them.
+62 811-3897-976 | ramu@titkdua.id | @ramukitchenubud
---
Mr Chambers
New bar and restaurant in Seminyak (December 2022)
Seminyak welcomes a stylish new dining venue with the opening of Mr Chambers, serving up modern Pan-Asian and Indian cuisine in the popular Petitenget area.
Born in Melbourne, Australia, as a wine and cocktail bar in the swanky South Yarra, Mr Chambers' new outpost in Bali adds to the growing portfolio of the Daha hotel and hospitality group. The upscale flair of Mr Chamber's finds itself in good company, easing into a street-front location neighbouring the area's top resorts like W Bali – Seminyak and Desa Potato Head.
Mr Chambers' signature navy blue colour scheme and evocative art pieces by local artists catch the eye, seen from the open bay windows that offer a peek into the restaurant from Jalan Petitenget. The classy colour scheme splashes the walls and furnishings, where plush sofas and seating are complemented by pearl-white marble tables, securing its sophisticated atmosphere.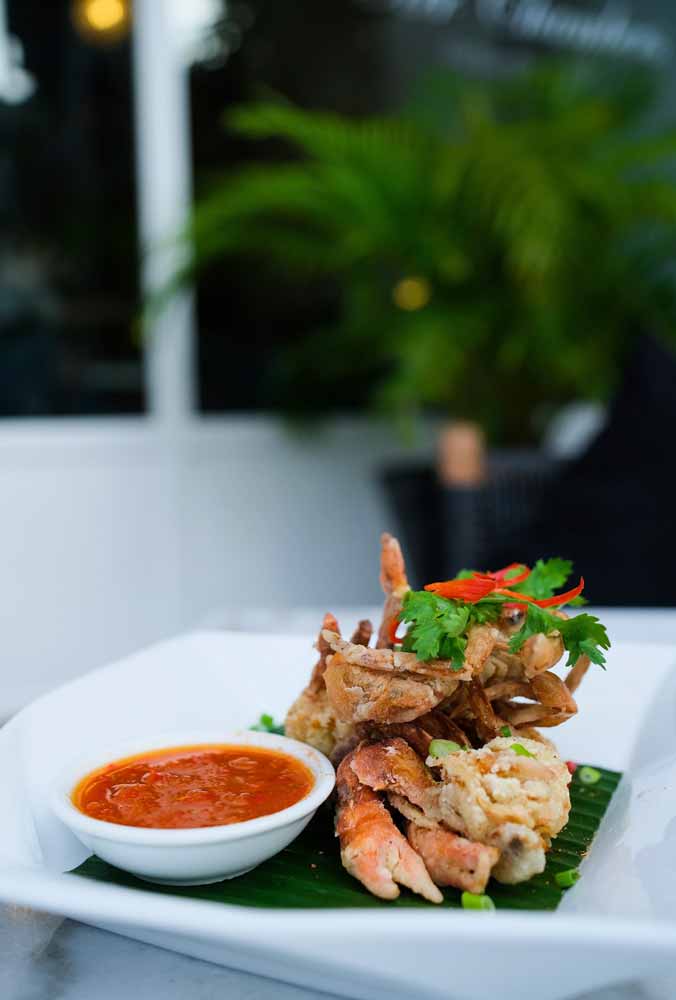 The menu is conceptualised by talented Balinese Head Chef Wayan Priana, best known for his long tenure as Head Chef at Sarong Restaurant. His experience and expertise in his previous post have made him a master of Asian flavours, which he harnesses for the extensive menu at Mr Chambers. Diners can expect bold flavours, with the menu offering a range of Indian and Pan-Asian cuisine, with authentic recipes presented in a contemporary style. Indian dishes are prepared in the tandoor, cooking up specialties like Chicken Banjara, Tandoori King Prawns and Tandoor Aloo. However, Chef Wayan pays homage to the Melbourne menu, which serves an array of modern Asian tapas delights, serving dishes like Crispy Whole Fish, Stir-Fried Black Pepper Beef and more.