To promote an understanding towards wildlife conservation and its importance to the environment, Bali Safari Park held a ceremonial release of 40 Bali Starling birds that were residents of the park (as part of their specialised breeding centre).
The island's endemic bird species, the Bali Starling (also known as Jalak Bali or the Bali Myna) are currently recognised as being critically endangered, with only 141 of them are roaming freely in West Bali and protected within the confines of the West Bali National Park.
The ceremony was officiated and witnessed by Balinese authorities, including Bali's deputy governor, head of the county police, heads of surrounding villages, as well as members of the public, to invite the people of Bali to protect our ecosystems for our animal friends.
The park and authorities concluded a pact to execute a 'no hunting zone' policy in villages, forests, and places where wildlife should be protected. Education has been a key focus in keeping the starling's population alive, and holding public releases help to draw awareness and understanding to the endangered species.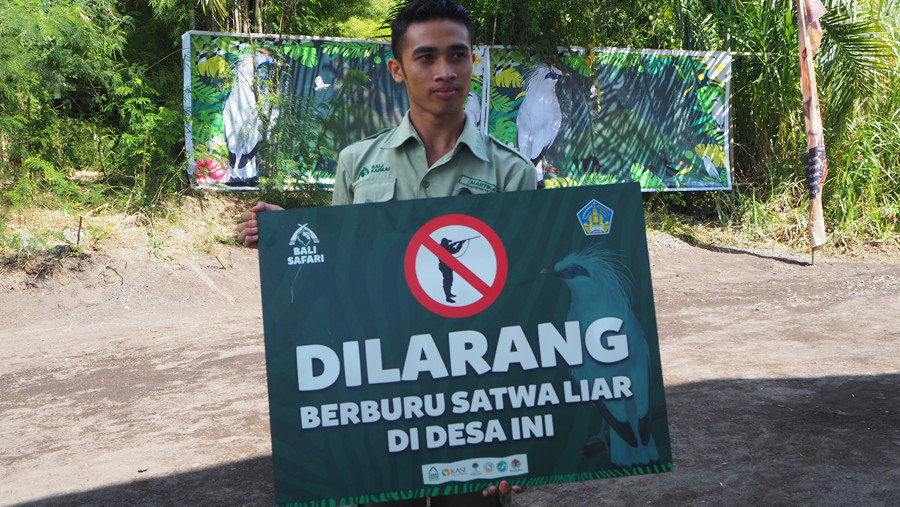 Not only acting as a campaign to raise awareness, the releasing of Bali Safari Park's starlings was also an effort to keep the park on the map as a conservation sanctuary (as part of Taman Safari Indonesia) and an educational tourist destination.
Unlike other myna birds, the Bali Starling is medium-sized and stocky, almost purely white with a long, drooping crest, and black tips on the wings and tail. They are characterised by their blue bar skin around the eyes, greyish legs, and a yellow bill.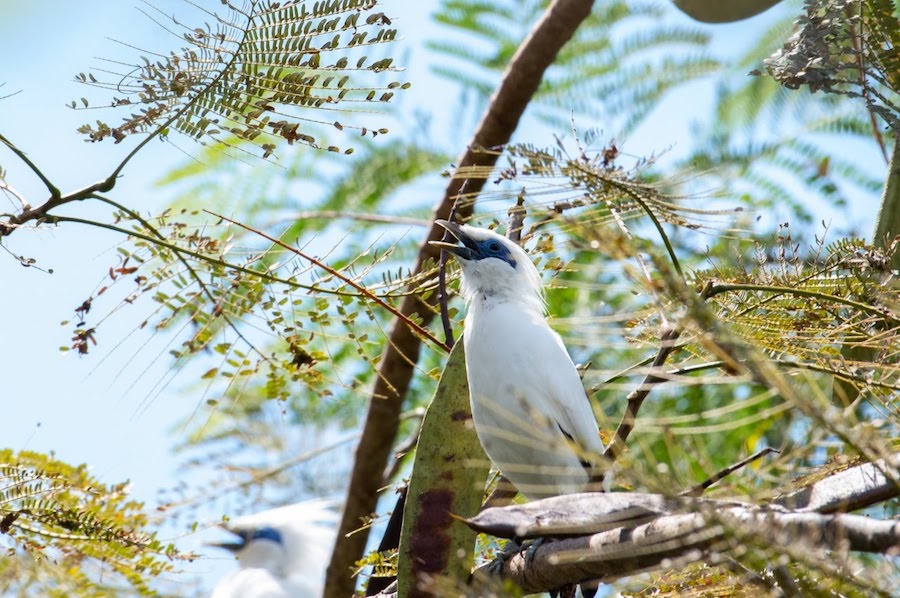 Over the last century, the Bali Starling, locally known as curikor jalak Bali, have been hunted to near extinction and have dwindled in numbers as humans destroy their natural habitat.
Bali Safari Park works hard to save the species from extinction – the indigenous bird species is being rehabilitated under the park's conservation programme. You can see them at the Bali Starling Breeding Centre or the aviary section alongside parrots and colourful macaws.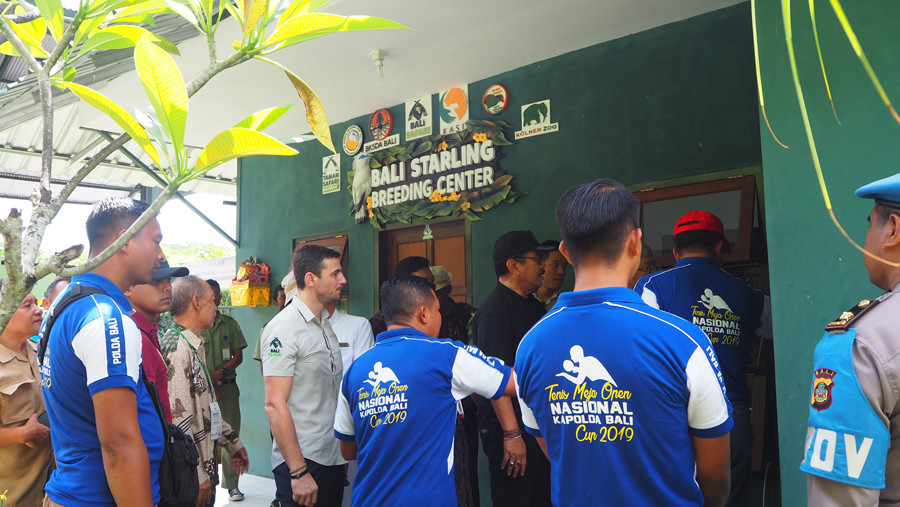 Bali Safari Marine Park
Jalan By Pass Prof. Dr. Ida Bagus Mantra, Gianyar
+62 361 950000
www.balisafarimarinepark.com