In my last issue I wrote about news from the area of the Champagne region in France. This was written because I went to France this year at the beginning of October. In one week visited in a way three wine regions; Champagne, Saint-Émilion and Haut Medoc. I was one of the few that were invited by the wine company Dimatique. 5 came from Bali and 6 from Jakarta. All involved in wine in Indonesia. Sometimes I think the French government should give us some medals for promoting their wine in Indonesia as we even spent our free time to learn more about the wine culture of France and other wine countries. On the other side it is of course a privilege to be invited and see some of the best wine houses in the world.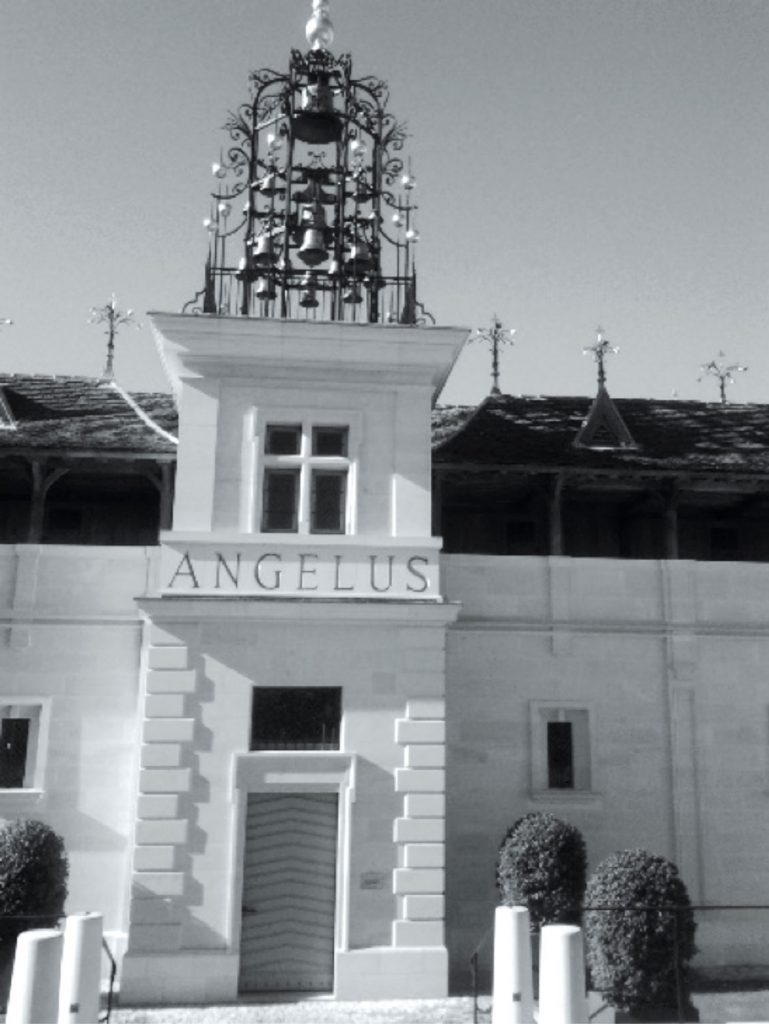 Saint-Émilion is one of the most beautiful villages of any wine region in the world. It has a great history and is so welcoming to wine lovers and tourists from any country on our planet. From my side, I like to mention that the area has a great wine Châteaux and the best call themselves Grand Cru Classé A and B and Grand Cru Classé and Grand Cru but of course there are also other wine houses without this title and which make great wines too. To call a wine house in the Saint-Émilion region with the titles, I just mentioned, is done thru a qualification union which comes from Saint-Émilion, much criticized but also much appreciated. It is done every 10 years and in 2012 there were some changes in the highest category of Grand Cru Classé A and in other categories below. Before there were only Château Cheval Blanc and ChâteauAusone with the title of Grand Cru Classé A but now we have to add two more and that is ChâteauAngélus and Chateau Pavie.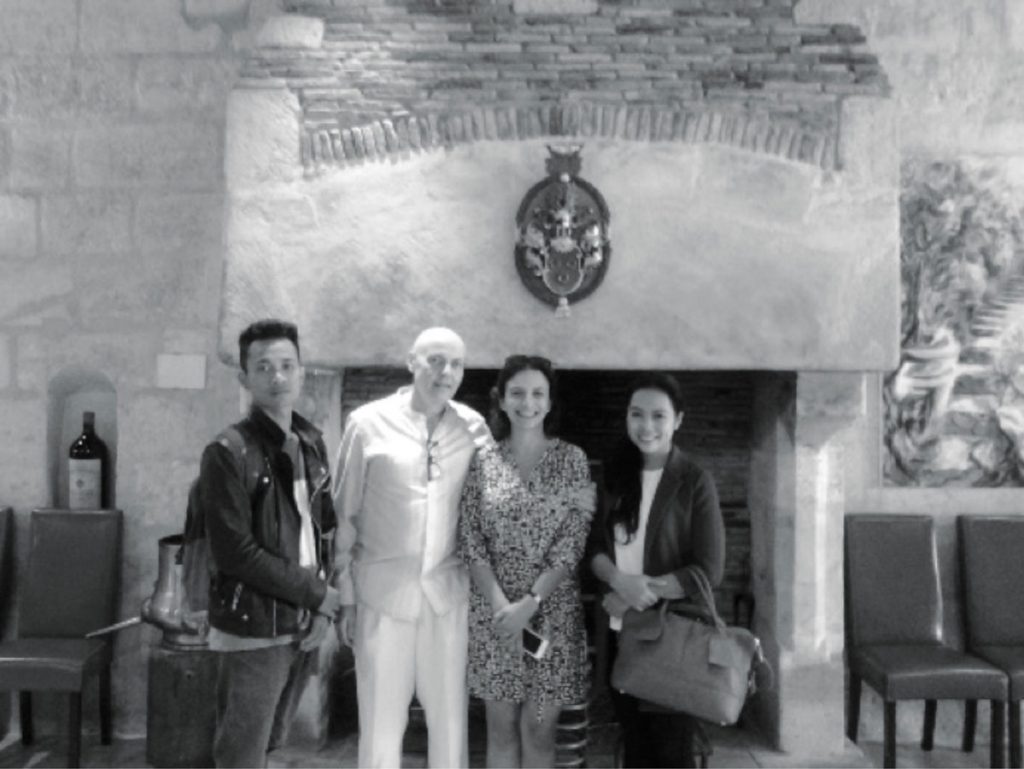 During my visit, I saw three of the most famous wine Châteaux in the St. Emilion region. ChâteauAngélus Grand Cru Classé A, Château Canon-la-Gaffelière Grand Cru Classé B and Château La Dominique Grand Cru Classé. All the Châteaux gave us samples of their best wines to taste and each wine had a high quality. We tasted:
ChâteauAngélus Premier Grand Cru Classé A 2011, 2012, 2013 and for Lunch at the private Restaurant of ChâteauAngélus in Saint-Émilion we had 2010, Le Carillon de Châteaul'Angélus Grand Cru (second wine) 2009, Château Bellevue Grand Cru 2012 (SisterChateau) and La Fleur de Boüard, Lalande de Pomerol 2010 (SisterChâteau in Pomerol). All wines still tasted young with a great potential of ageing. It is always a special treat to taste younger wines and to feel how nicely their characteristics will develop in the future.
Château Canon-la-Gaffelière 2010 Grand Cru Classé B, Clos de L'Oratoire 2011 Grand Cru Classé (Sister Château), La Mondotte 2012 (SisterChateau), ChâteauL'Aighuilhe 2014 (Sister Château) . For me maybe price and quality wise the best buy, if you find them in Bali.
Château La Dominique 2010, 2011, 2012, 2013 Grand Cru Classé, Saint-Paul -de-Dominique second wine 2012, 2013, 2014. The Château is the neighbor of Château Cheval Blanc. Normally wine houses near other great wine houses produce great qualities too. However for me I found out that all in all, the Year 2013 must be pre-tasted before buying this year from Saint-Émilion.
Of course I could write much more about my journey, as I always say. The taste for each person is different and you should taste for yourself once you find them – Dimatique has most of these wines in their wine cellars.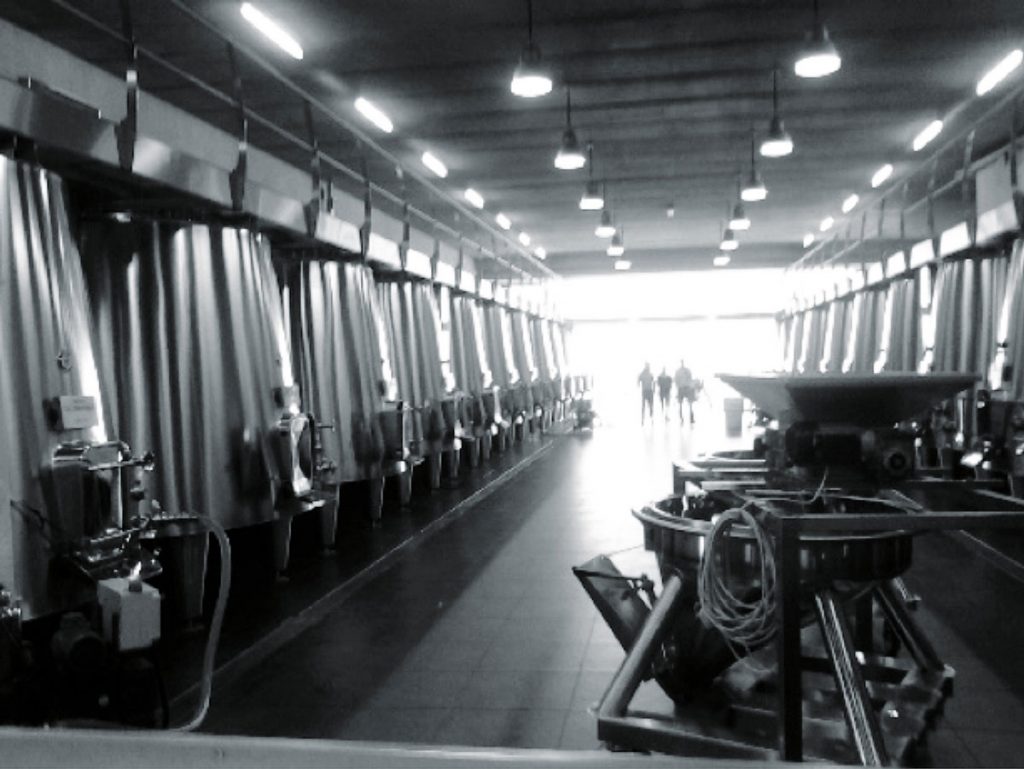 Next issue I will than write about the Haut Medoc experience. I hope you all enjoyed reading about Saint-Émilion and some of its great wines.
The Poem I wrote for ChâteauAngélus Grand Cru Classé A when visiting Kayuputi in 2015.
ANGELUS DOMINI
NUNTIAVIT CHATEAU ANGELUS
The Wine Angel of the Lord declared unto Château
Angélus Grand Cru Classé A
Once I found my way
To Château Angélus
In a dream I call "the Bell".
The shrine tower
With the Glockenspiel
The Carillon announced my visit
Ding ding, dong, dang, ding.
The sun just awoke
How shiny my entrance was
Like the picture
Of Maria in the Vatican
When the angel told Maria
That she is the elected one
For bringing Jesus to the world
So I felt privileged
To enter the holly place
Of Château Angélus
Premier Grand Cru Classé A
Declared from the wine angels
Of Saint-Émilion in the year of 2012
Angélus Domini nuntiavit
Château Angélus
And the angels brought
To Château Angélus
The annunciation
Grand Grand Cru Classé A
Of being the chosen one
Of belonging now to one
Of the best of the best
In the world
Amen.