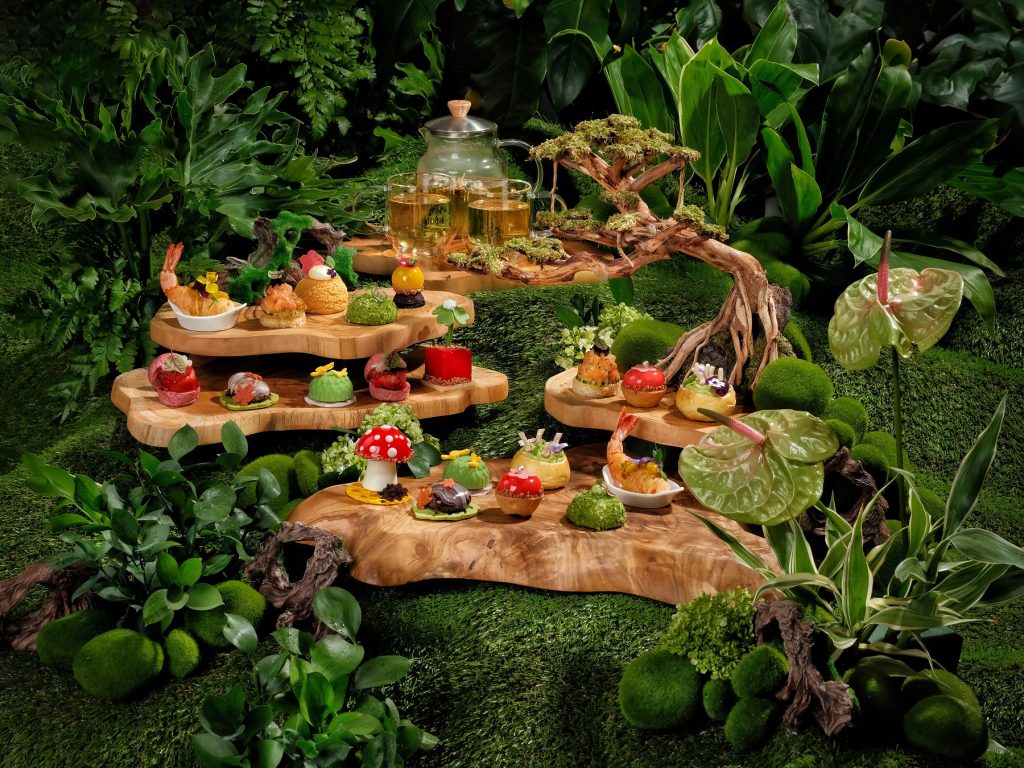 Delight in a wonderful afternoon as Padma Resort Legian brings a fresh take on the afternoon tea tradition with their latest programme: Tropical Forest Afternoon Tea. Spearheaded by the artistic vision of Executive Pastry Chef Pang Yoon Hwa, the new experience is one that will teleport guests to an enchanting tropical forest.
Crafted with immense passion, Chef Pang pours his heart and soul into creating culinary masterpieces for this picturesque afternoon tea experience, making sure no detail is left unattended. Taking inspiration from the island's lush greenery, the resort takes great pride in showcasing the best ingredients from its very own garden, such as fresh mint leaves, zesty lemons, blue butterfly pea flowers, and more.
Spoiling guests with a lavish array of 20 delectable treats, this exquisite afternoon tea set showcases an eclectic mix of sweet and savoury bites. Among the highlights of the sweet treats, guests can enjoy the likes of the unique mushroom-shaped Black, the harmonious blend of Raspberry Pistachio Cake, the refreshing Lemon Mint Cake, Mango Passion Cake, Lychee Tart, and Banana Choux Puff.
The savoury creations include spotlight-stealing bites including the delectable Katafi Prawn Mango Salsa, the luxurious Truffle Salmon Tartare, the earthy notes of Harvest Moon, Green Crumbed Arancini, and Balik Ekmek. Each of these snacks has been meticulously crafted to be perfectly bite-sized with high attention to detail in its elegant and unique presentation.
Carefully curated premium tea selections have been chosen from the resort's own garden, these include Chrysanberry, a mix of chrysanthemum flowers and dried strawberries; Pale Ruby, rosella flowers combined with dried apple, dried orange skin, and a touch of kaffir lime; and Purple Velvet, butterfly pea flowers mixed with the essence of dried pineapple and subtle hints of dried ginger. Otherwise coffee is also available.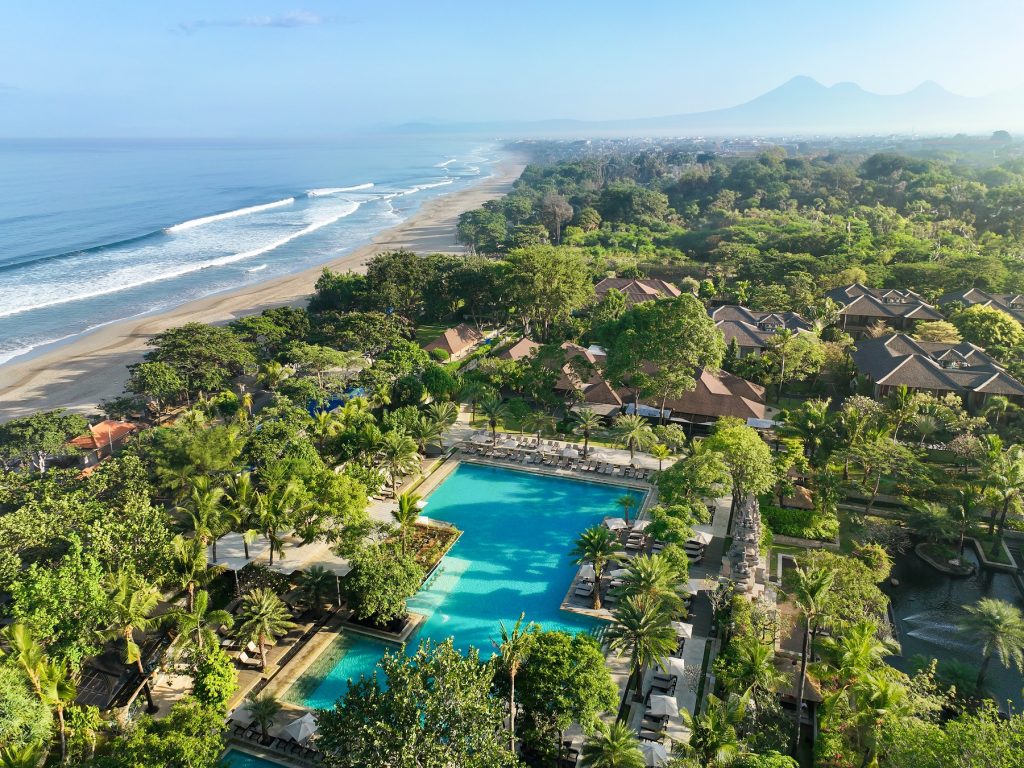 The Tropical Forest Afternoon Tea is available daily from 2pm to 6pm at The Deli, priced at IDR 580,000+ per set for 2 persons, including homemade tea blends or coffee. Reservation is required a minimum of 4 hours in advance.
For more information or reservations, please contact via WhatsApp or email dining.legian@padmahotels.com
Padma Resort Legian
Jl. Padma No. 1, Legian
+62 811 3821 9512
dining.legian@padmahotels.com
padmaresortlegian.com