One Balinese myth that might catch the attention of those with an interest for the peculiar is the giant baby statue in the Gianyar Region known as Patung Bayi Sakah.
While its origins lack a definitive anecdote, there have been numerous accounts of eerie tales from locals that have made the statue a staple myth of the area. It is said that wails have been heard coming from the giant baby statue during the full moon (purnama), some claim to have seen tears streaming down its eyes, while some passersby revealed to have seen the statue tilting its head towards them. On top of that, accidents happening at the intersection of the statue's location are not uncommon, which further amplifies the mysticism surrounding the statue as cursed grounds.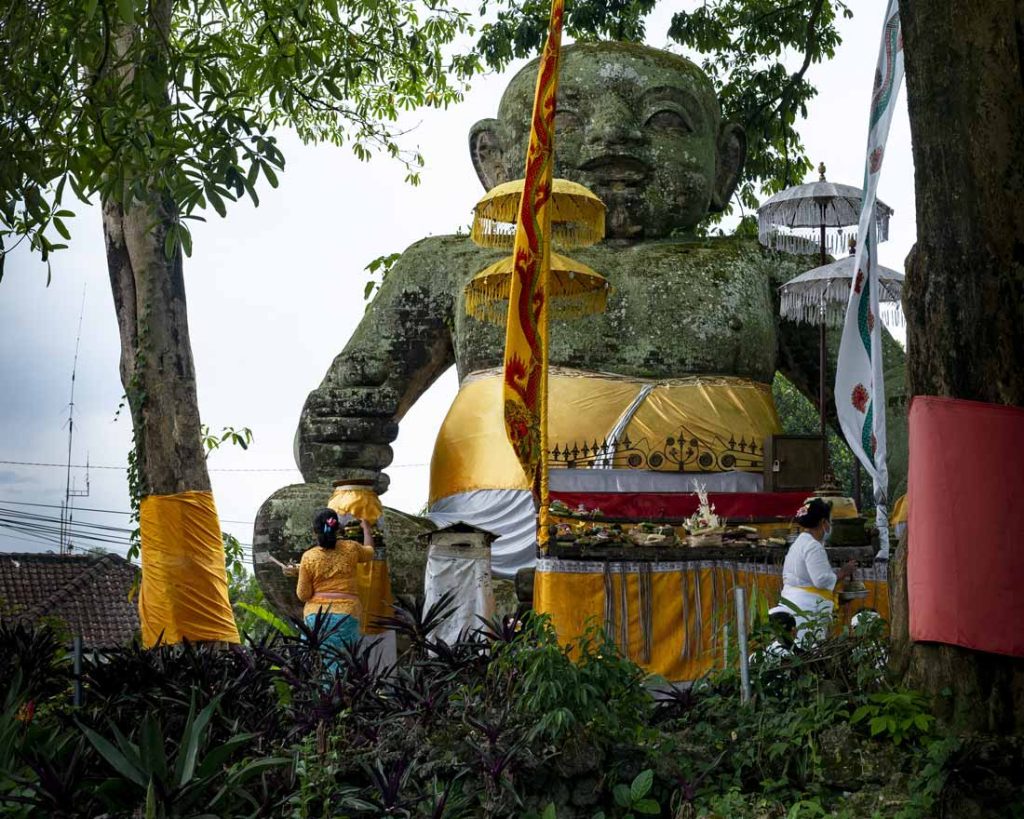 If this has piqued your interest in visiting this monument, the towering cross-legged baby statue can be found facing southwards at the intersection on the main road of Sakah in Sukawati. The symbolic structure is nestled on a catus pata location – the central point of an area that is commonly considered sacred. Since its erection in 1989, residents of the island, specifically those native to Gianyar, often hear of the superstitious stories behind the statue. Yet, oddly for over 20 years, not a single person was allowed to disclose the circumstances behind its origins. It is not until recently that one of its founding fathers, Jero Mangku Bagus Balik, put the rumours to rest.
The statue, in fact, harbours a philosophical backstory, one that holds a spiritual symbolism rather than an unfortunate urban myth. The statue is actually that of Sang Hyang Brahma Lelare, a representation of Shiva, one of the principal deities of Hinduism, in the form of a baby, symbolising human birth or new beginnings.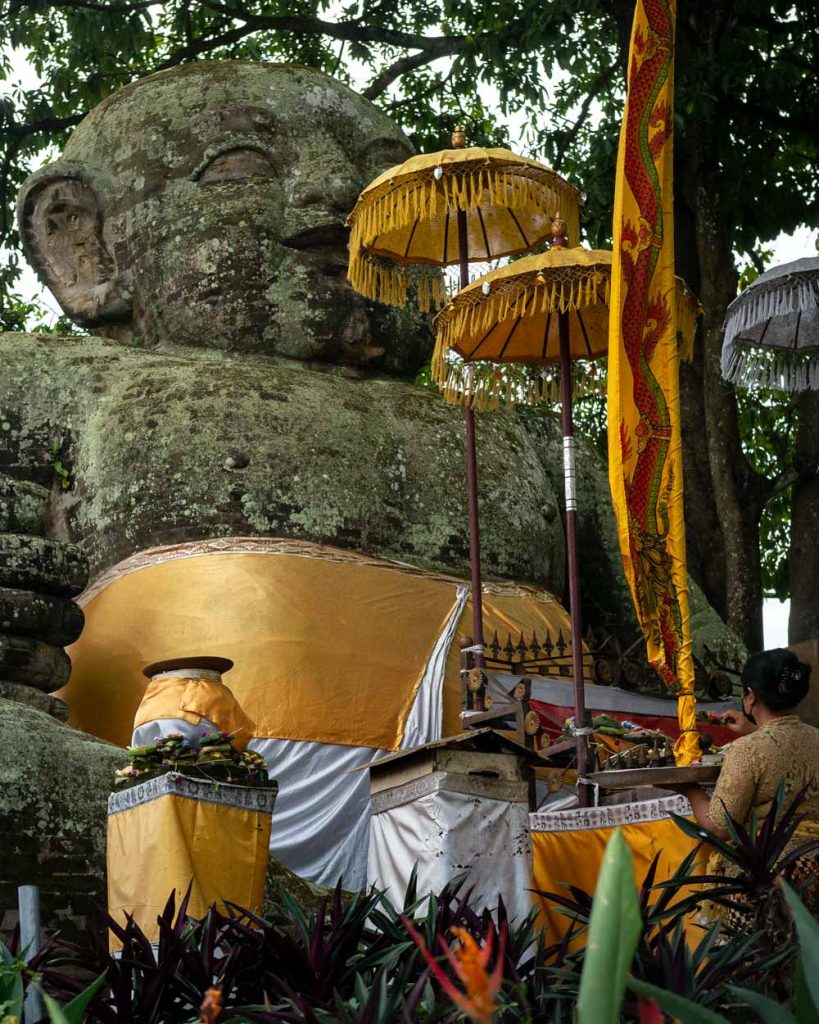 It is believed that the location of the statue, which intersects Sakah's three main roads, is the convergence between the magic of Shiva and the sacred Sang Hyang Widhi – Buddha. It is a point where two axes meet or 'Blah Tanah Sake Ah', the centre of a division (blah tanah) lies with a view (sake) where there are no boundaries between the high and low (ah). It is a sacred ground where the seen (sekala) and the unseen (niskala) may occur, which might explain the strange occurrences clouding the monument, acting as a reminder of the Balinese belief that even inanimate objects can possess magical properties.Many visit the monument to pray, bearing offerings in the form of banten and canang, while parents who have yet to be blessed with a child come to pray, hoping to be blessed with the gift of a child, even non-Hindu visitors. But despite the mysticism of it all, the history behind the giant baby statue stands to be one of the island's greatest and most peculiar myths.