A lot is happening on Bali's coastlines. From the fishing villages to ceremonies and sea salt farming and leisure and weekend playgrounds for the residents, the beaches of Bali are always buzzing with life.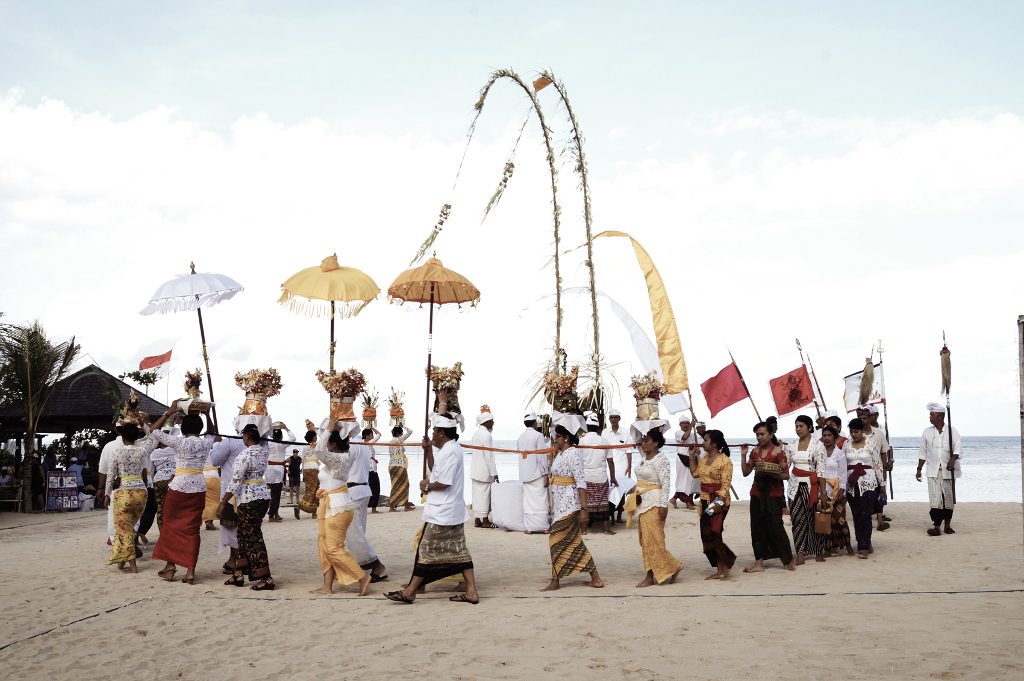 HOMAGE TO THE GODS 
Seen here is the Melasti purification ceremony held on the beach of Nusa Dua Beach Hotel and Spa. It's a lovely experience that can serve to give foreign visitors a deeper appreciation of just how seriously and totally dedicated the Balinese are to their religion.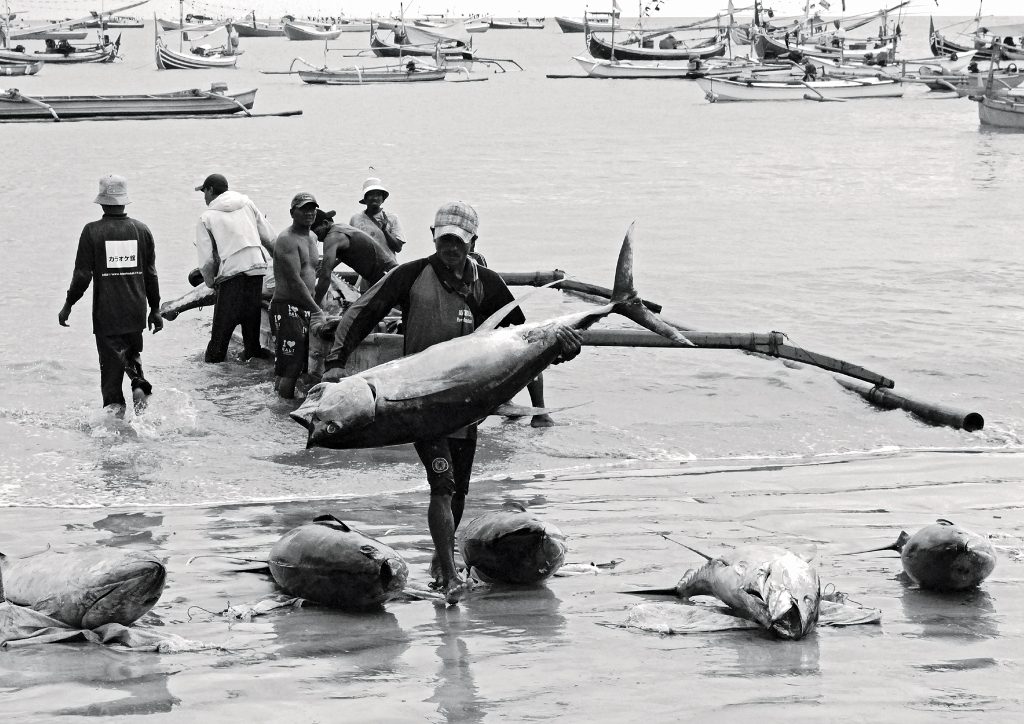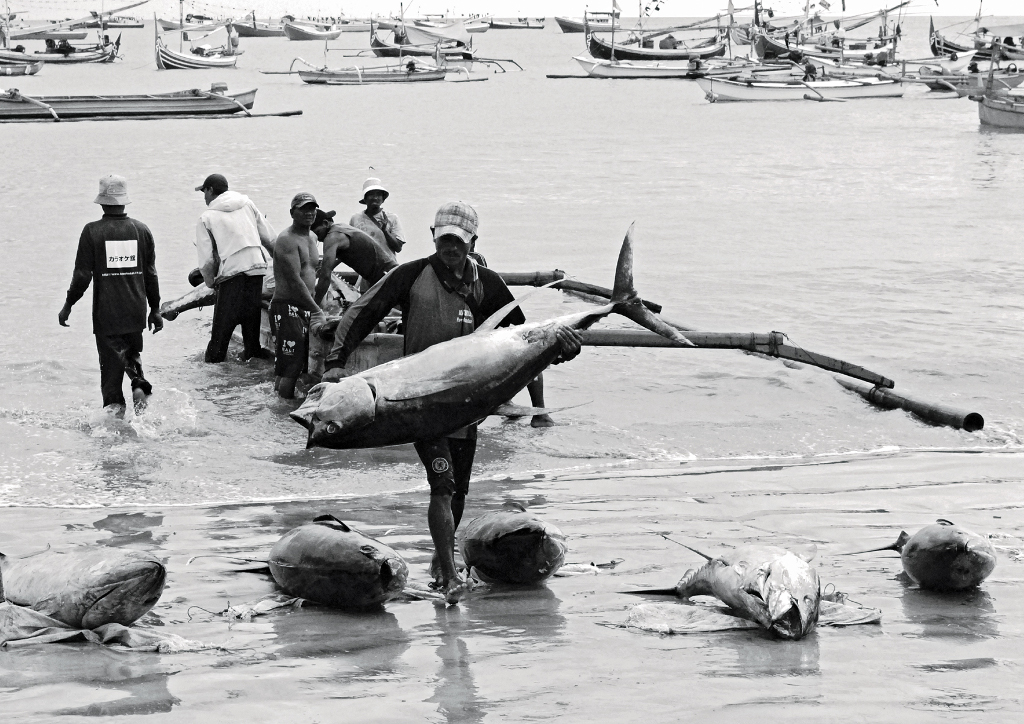 CATCH OF THE DAY
Fishermen arrive on the beach of their Kedonganan village after dawn with the freshest catch of the day. This is where most of the seafood served on your table comes from.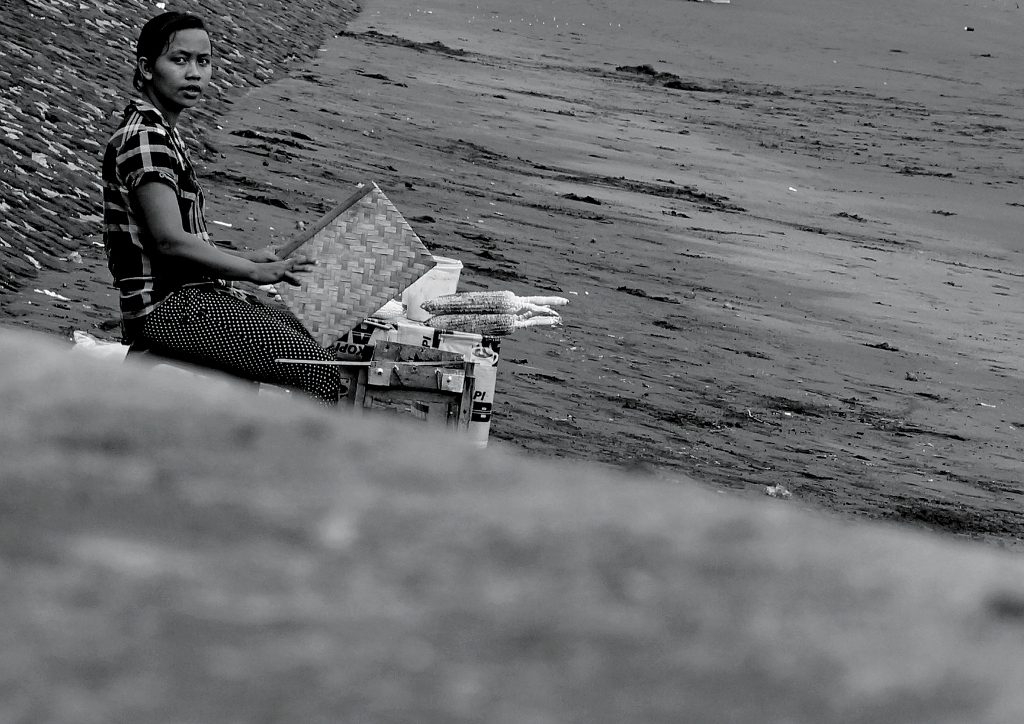 CORN GRILL
Barbecue corn is the staple beach hangout food, especially for the locals. You can find it sold at almost every beach on the island such as Jimbaran, Sanur and Canggu.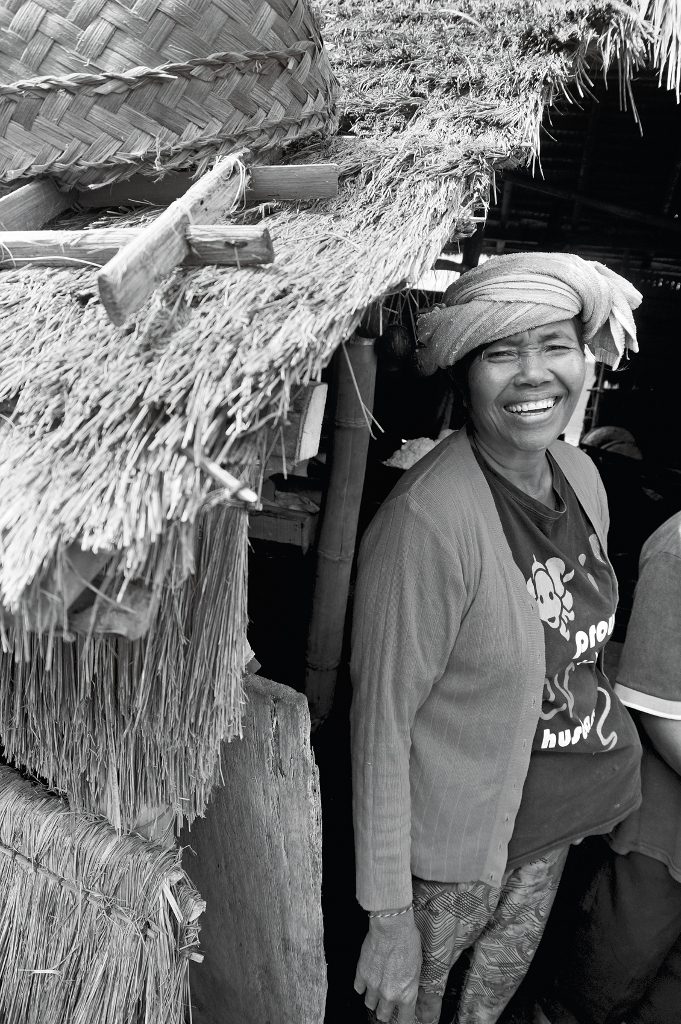 GRATEFUL 
This lady helps her husband farm sea salt on the beach near Goa Lawah temple. She knows that farming sea salt is not going to help her family get rich, but it may help ease them out of poverty. And that's enough of a reason for her to put a smile on her face.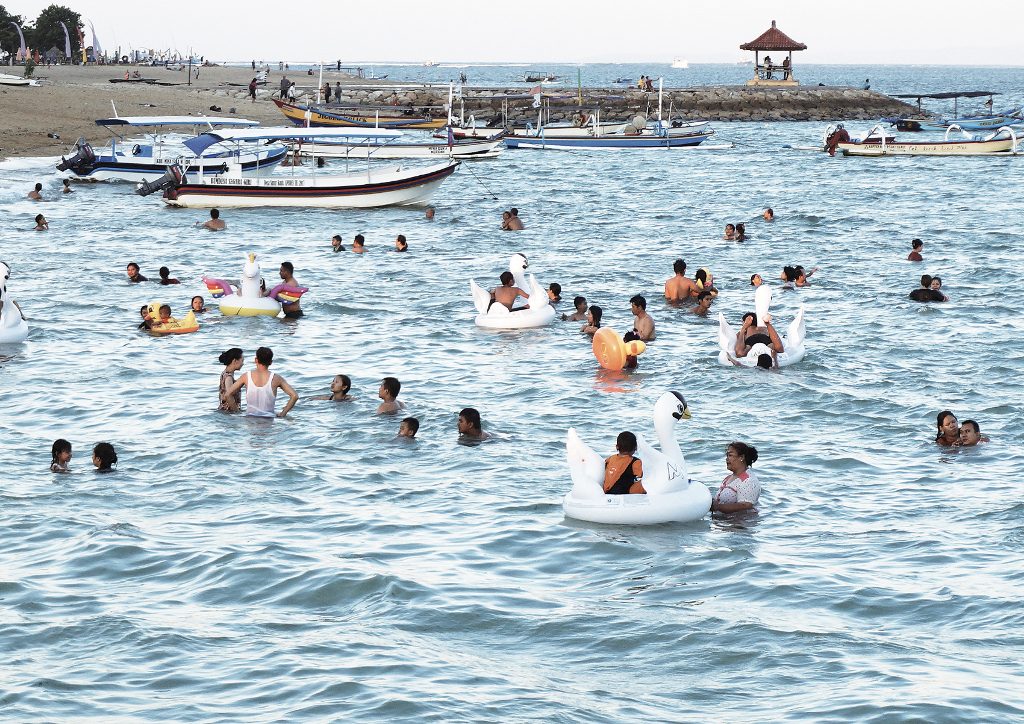 SEA OF SWAN FLOATIES
Sanurians and their swan floaties are a sight to behold at the popular beaches of Sanur especially on weekends and public holidays. The floaties are so popular here that you can find stacks of them on the beach for rent. Of course, orcas and ducks are also available.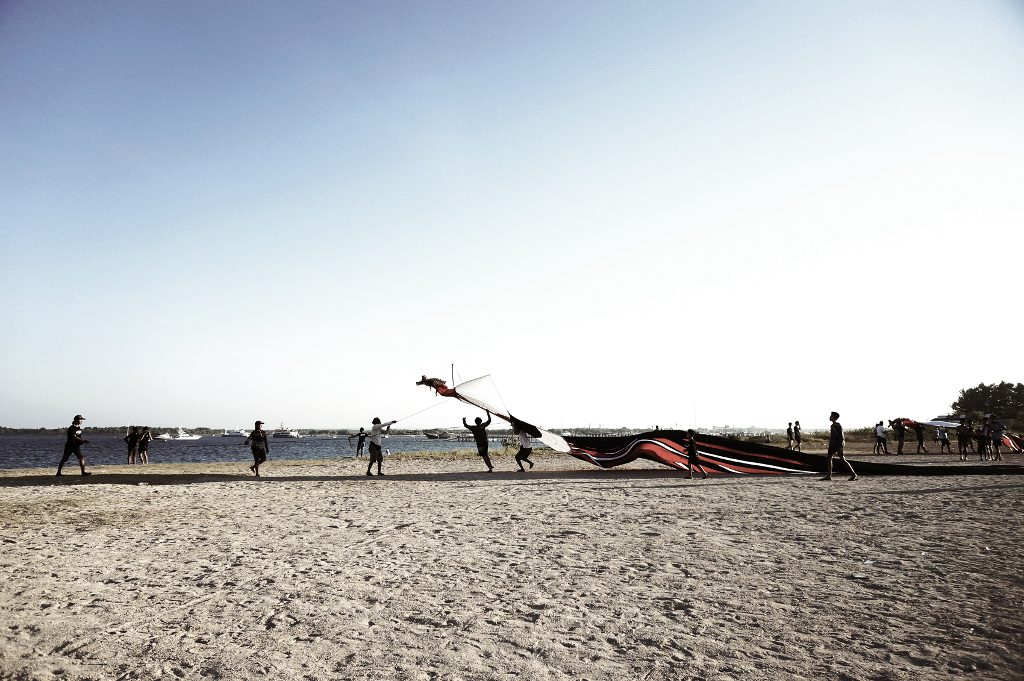 TEAMWORK 
The traditional Balinese kites are of enormous sizes. One of the kite variations, known as Janggan, has an impressive ribbon tail that can reach hundreds of metres in length. Normally played on the beach, it requires great teamwork to make it fly.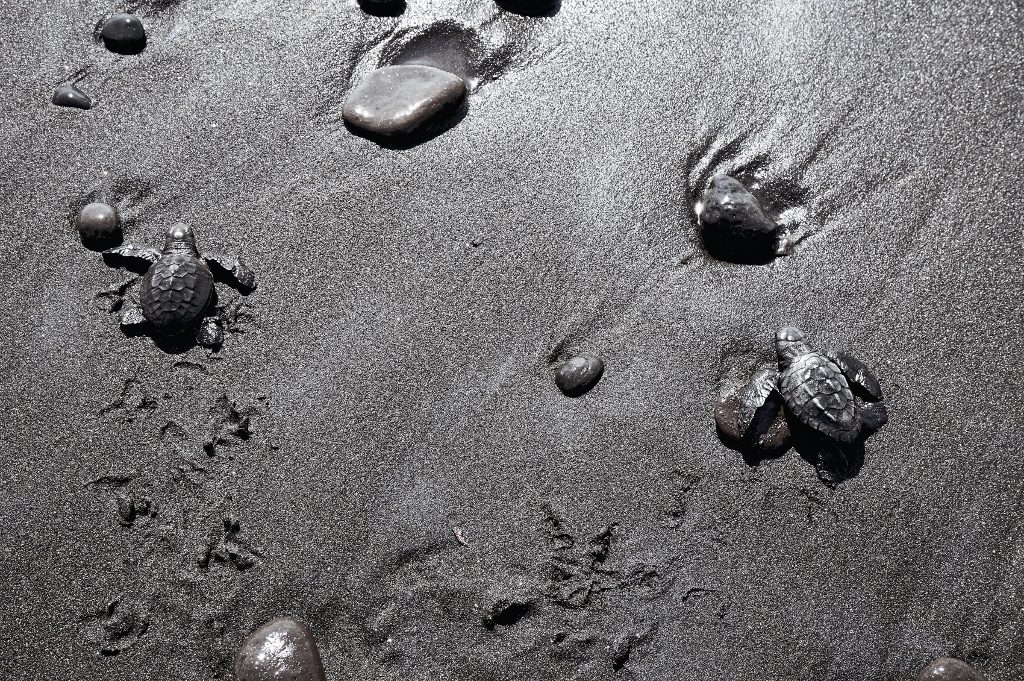 BABY STEPS
Baby sea turtles on Saba Beach making their way to the sea.