Exploring Bali is always a rewarding venture and it is so nice to get out of the fervid south and see what it is that makes this island special. Recently we got word that there was a big ceremony on at Pura Kehen in Bangli – always a great thing for those photographically inclined. Anyone who has not visited a ceremony will be surprised at the incredible displays of grandeur, devotion and peacefulness.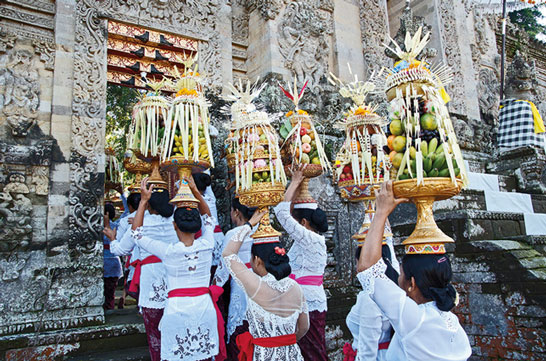 This ancient temple in the hills of Bangli is old and fabulous. Once the ancestoral temple of the Bangli Raja, one of Bali's eight important royal houses, it is now Bangli's state temple. Built in the 11th Century it is a mini model or smaller version of Bali's mother temple, Besakih. Huge stone staircases lead up to the main temple which is shaded with cool old banyan trees and stone figures. Various shrines and temples are placed strategically in the main inner courtyard around the main carved stone Lotus throne which is dedicated to the three Hindu deities, Brahma, Vishnu, and Shiva.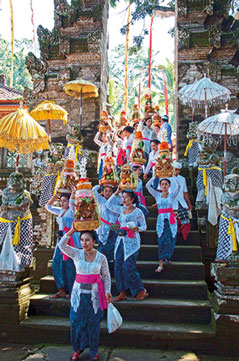 The temple is filled with carvings of gods and deities and one of the interesting features of this older temple is the display of Chinese porcelain plates set into the walls. This tradition can be seen in many temples and palaces in both Bali and Java and while for westerners, it may seem a little unusual, the plates, often valuable pieces, make strangely alluring decorations.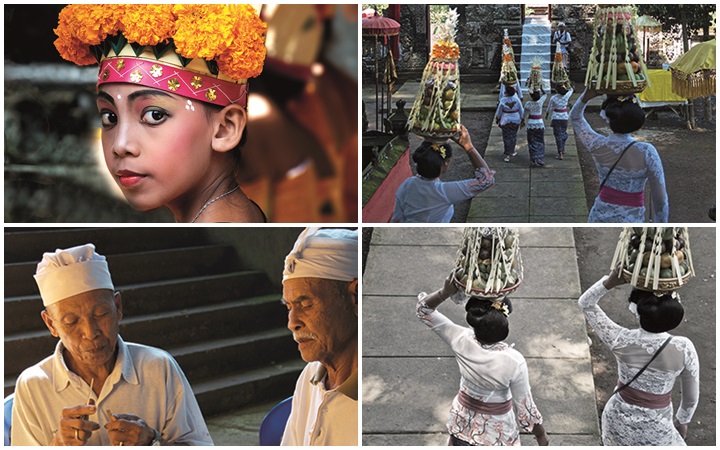 The shrine with the eleven tiered meru roofs dominates the inner courtyard and is dedicated to the protective gods of this temple. Smaller meru roofed shrines act as resting places for visiting mountain gods. The beautiful symbolic stone carvings around the temple also add to the visual interest of this temple and they are almost worth a visit alone, ceremony or no ceremony.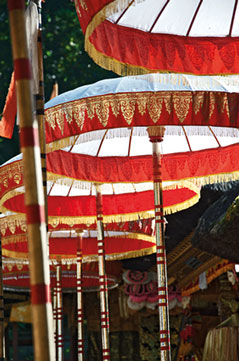 While it is always nice to visit a temple, for me, it is only really rewarding when the gods descend and it becomes alive. And Bangli's Pura Kehen is no exception. Just one thing that makes these ceremonies exceptional are the Maped – ong processions that contain one whole banjar (village). Perhaps more than 100 identically dressed women in their best temple gear walk from their village to the temple. (When I asked one of the guards how many were in one huge procession, his typical reply was – " I don't know! Hmmm, many"). Each woman proudly carries her tall pyramid decorated with offerings of fruit and flowers and sometimes chickens on their head. Accompanied by the Pecalang – the dramatically dressed guards who keep the roads clear, musicians with cymbals and gong and various other folk, these Maped make a dramatic visual sight.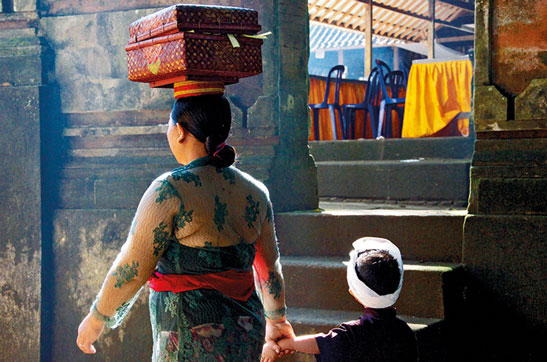 Every hour or so another spectacular procession makes their way to the temple for their turn to pray and receive blessings, keeping the balance and renewing the amazing energy that is Bali.