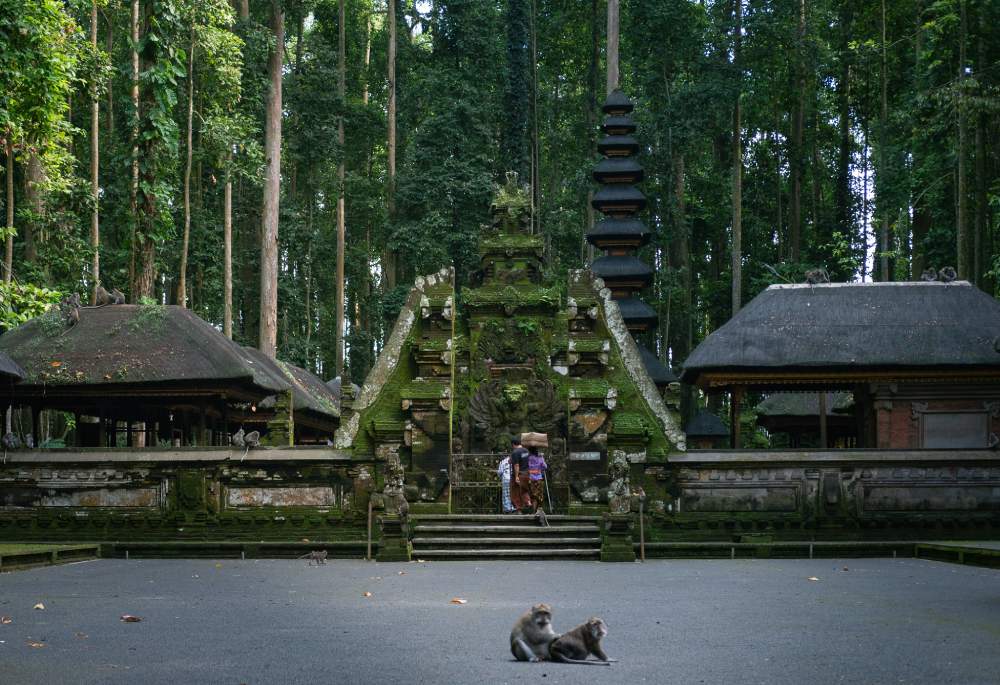 The centrepiece of the Sangeh Monkey Forest, the legend of Pura Bukit Sari tells a tale of walking trees. A serene and less-visited destination steeped in legend and history.
Though popularly known as Sangeh Monkey Forest, its real name is Alas Pala, or nutmeg forest. Now, the trees differ from the nutmeg plants you might find in Indonesia's 'Spice Islands'. Instead, what one finds here are soaring trees that can climb up to 30m high and are hundreds of years old. Within the 10-hectare area, monkeys roam freely – around 700 or so live in the Sangeh Monkey Forest. Other wildlife said to be seen here are falcons, eagles, owls and musang, to name a few.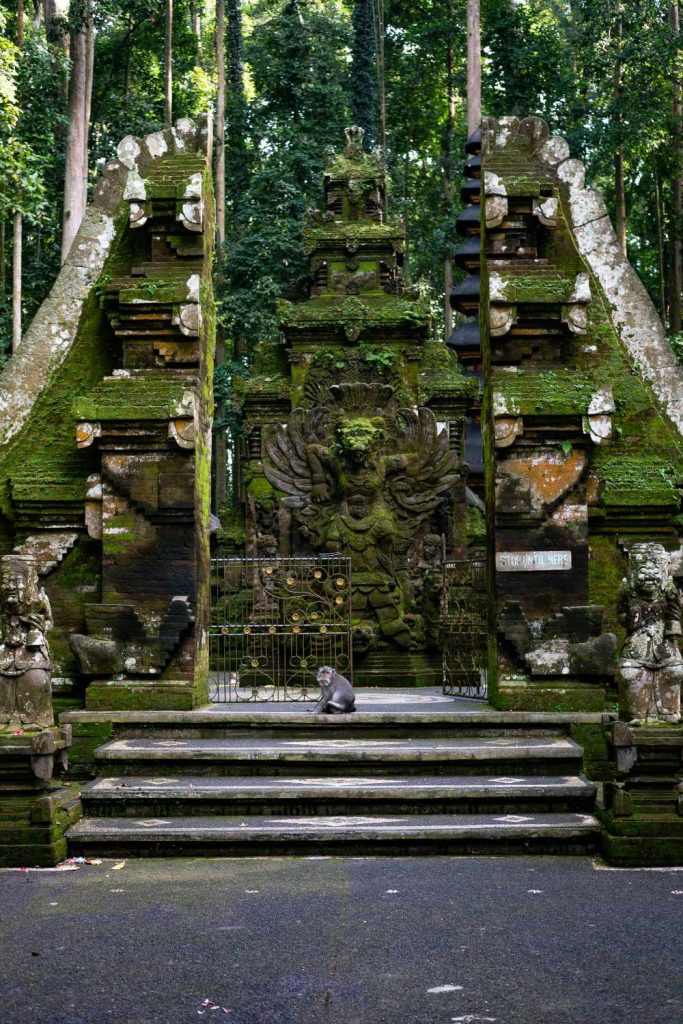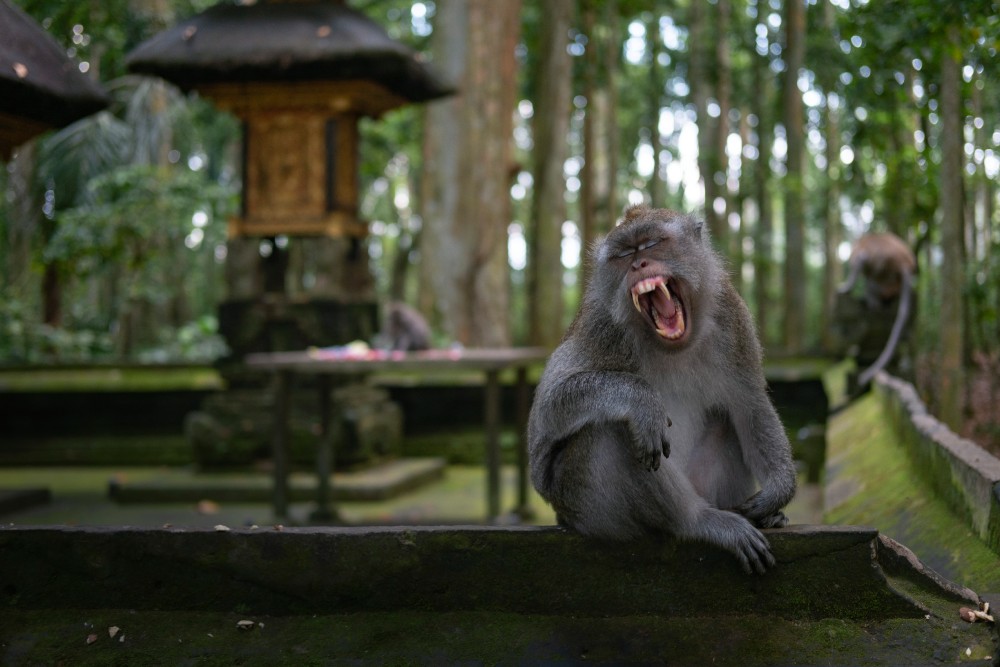 At its centre, the most important part of the forest is its temple called Pura Bukit Sari. Now, many legends surround not only this temple but the forest as a whole. One of the legends – written in a historical lontar of Mengwi – speaks of how the daughter of the deity Ida Batara, found on Mount Agung, wanted to be moved to the Kingdom of Mengwi. Ida Batara thus made the nutmeg forest on Mt.Agung (where his daughter was residing) walk down towards Mengwi in the dead of night. On its way, the forest was spotted moving through the village of Sangeh, once it was spotted by mortals, it was forced to stop, and thus Sangeh became the new home of the forest.
Another legend says that in the 17th Century, the adopted son of the King of Mengwi was given a divine vision to build a temple on Bukit Sari (Sari Hill) at Sangeh. It was said that this was a barren land. Upon building the temple, Pura Bukit Sari, dedicated to Ida Batara of Mt Agung, the God rewarded him by transporting a full forest to give the area life… a horde of monkeys was sent down with it to be the forest's protectors. With the cool air of north Badung, the towering trees above and the quiet of the forest around all come together to sing a deep and mystical song, giving Alas Pala a calm and ethereal atmosphere.