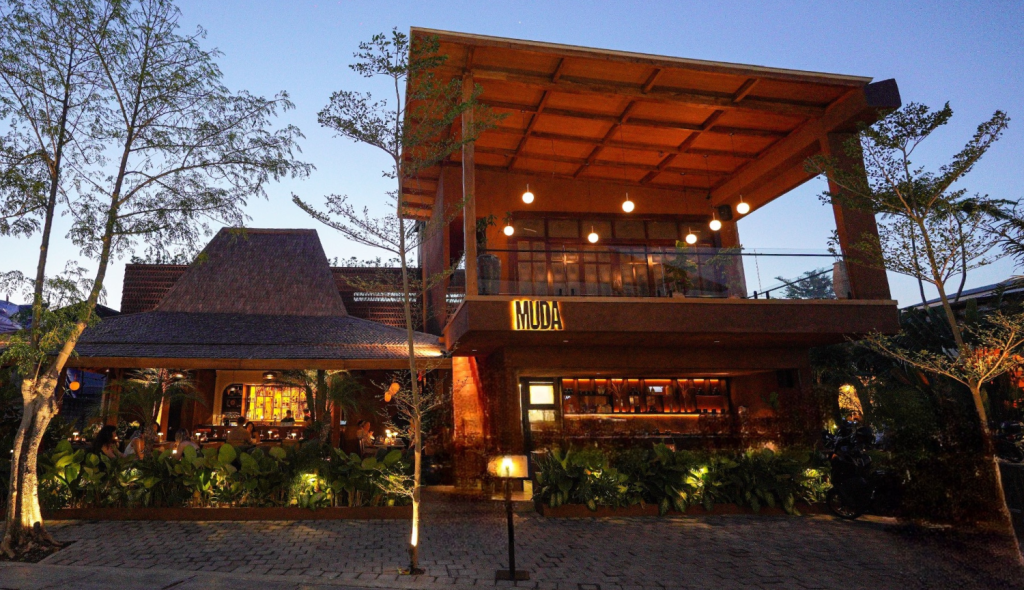 Embark on an epicurean adventure and discover the complex flavours of Asia at Canggu's latest dining hotspot, MUDA by Suka. A contemporary and vibrant restaurant, MUDA by Suka boasts an elegant yet laidback venue with exquisite offerings, a perfect go-to for an indulgent dining and drinking destination.
Found along Canggu's eclectic dining scene, this new venue serves up Asian-inspired food and craft cocktails that draw inspiration from a range of East and Southeast Asian cuisine. Designed by Studio Isla, the venue boasts dramatic warm and earthy tone finishes with marble, leather and decorative Asian-motif textiles. With a capacity of 100 guests, you'll find plenty of seating options at the two-storey establishment, from the open-air, first-level restaurant and bar area to the second-floor lounge and balcony seating.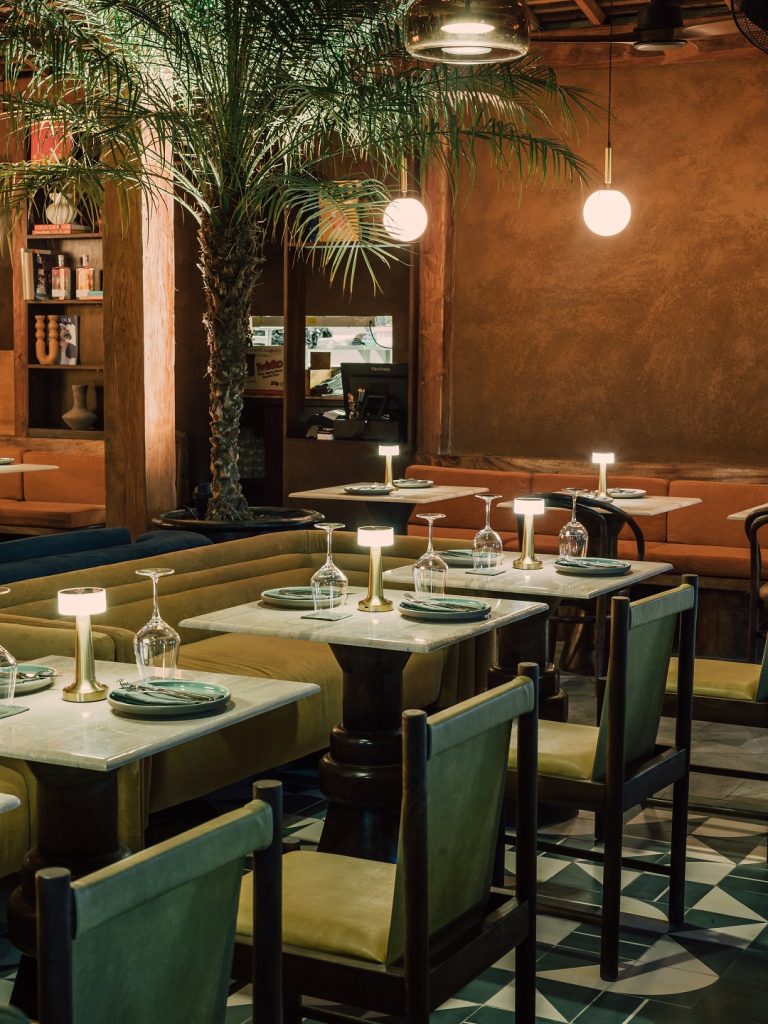 The kitchen is spearheaded by Chef Robby Tan, who has had extensive experience working at prominent establishments including Kilo Jakarta, Bikini, Apéritif and La Tabla. At Muda by Suka, the experienced chef has curated a menu that takes inspiration from cuisines across East and Southeast Asia, such as Japan, China, Korea, Thailand and Vietnam. Fresh Balinese ingredients, produce and sustainable practices feature heavily in the menu offerings as well. The wide range of inspirations results in a menu that comprises favourite street-style snacks to mains cooked using the traditional Asian grill.
The menu is designed to be shared with a group, consisting of small and large plates, including MUDA's signature 'Feed Me' menu, a 6 or 7-course meal made to showcase the variety of flavours and dishes.
Several highlights to try include the Kinilaw Ceviche, a Filipino-style ceviche with red snapper, blanched prawn, coconut crema and lime; Lombok Oysters with icy yuzu and Vietnamese-style dressing; Pork Tsukune Skewers, Japanese-style grilled pork skewers with yuzu wasabi aioli; Red Snapper Sashimi, cured red snapper and charred pineapple with Thai-style dressing and crema; Gochujan Crispy Chicken, battered and fried chicken with Korean-style gochujang glaze; Thai Green Curry Chicken, mild Thai curry with poached chicken and mixed veggies with roti or rice; and Picanha Steak, rump cap steak with coffee rub, served with soy jus, gochujang butter and kimchi.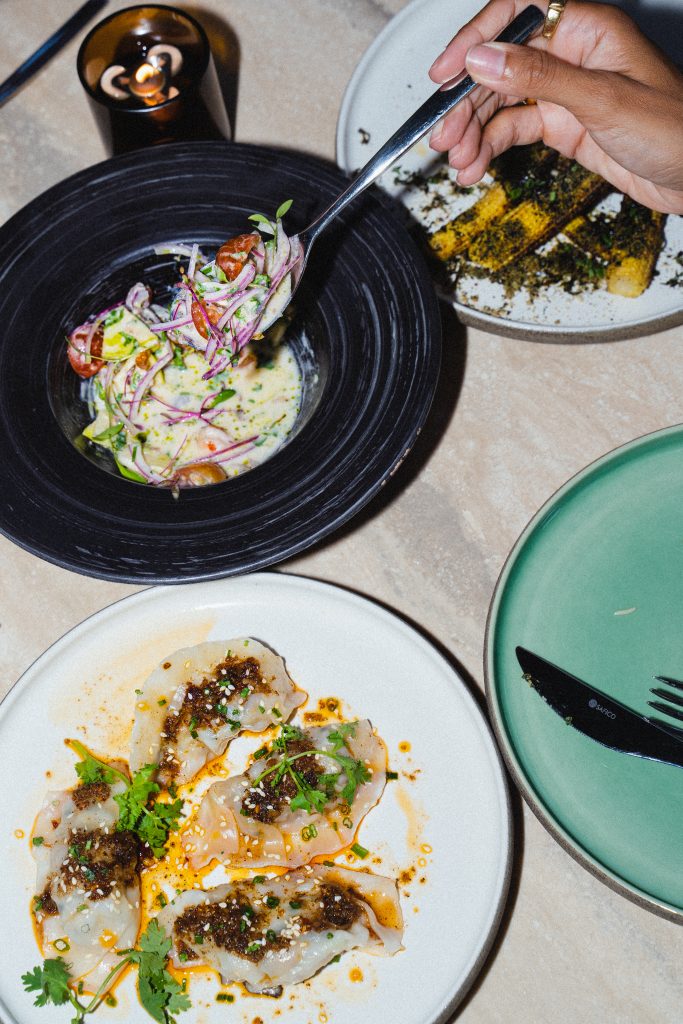 Don't miss out on MUDA's mouthwatering desserts including Vietnamese Coffee Tiramisu, mascarpone & condensed cream, lady fingers, coffee liqueur sauce and chocolate dusting; Panna Cotta & Berries, lychee & cardamom panna cotta, raspberry coulis, fresh berries and spiced crumble; Nama Chocolate Truffle, Japanese dark chocolate and whiskey truffle, hazelnut praline ice cream and chocolate soil; and Matcha Mille Feuille, matcha cream, puff pastry, yuzu gel, black sesame ice cream and charcoal soil.
The cocktail concoctions have been designed by MUDA's mixology team to evoke exotic holidays, featuring bespoke signature creations heavily inspired by Japanese flavours combined with spirits and liqueurs from Europe as well as local Balinese spirits. The cocktail bar is the centrepiece of the joglo area, illuminated by a backlit onyx bottle display and a green marble top.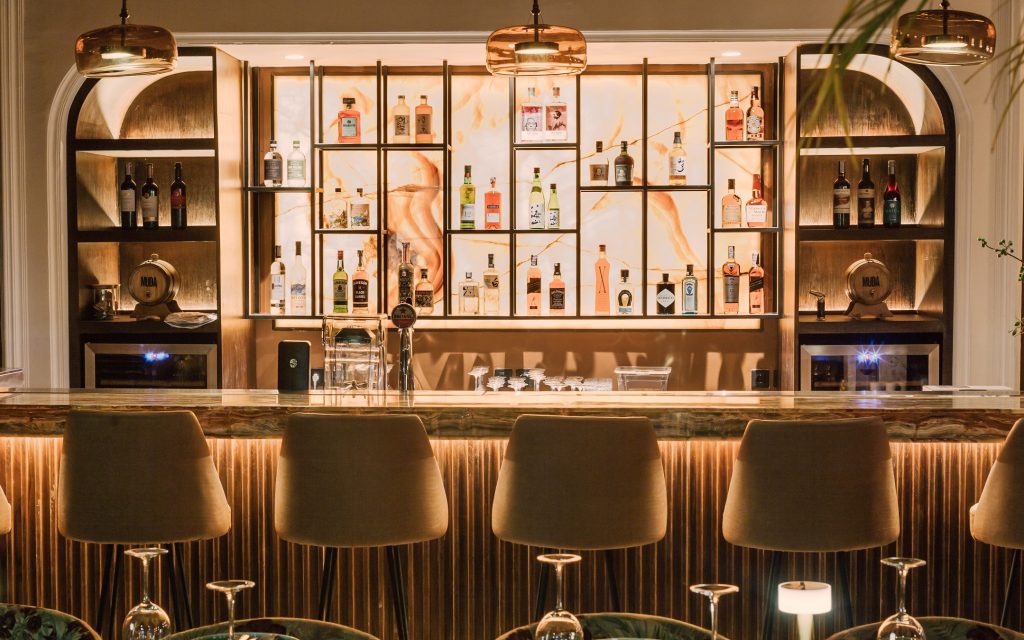 MUDA by Suka is open daily from 5pm to 11pm.
For more information or reservations, please contact +62 813 3792 3181 or email muda@bysuka.id
MUDA by Suka
Jl. Munduk Catu No. 9, Canggu
+62 813 3792 3181
muda@bysuka.id
mudabysuka.com