Renowned for its commitment to using only the finest natural ingredients with sustainable practices in its beauty products, Sensatia Botanicals expands its products with the release of its newest line: the Natural Kids Care Collection.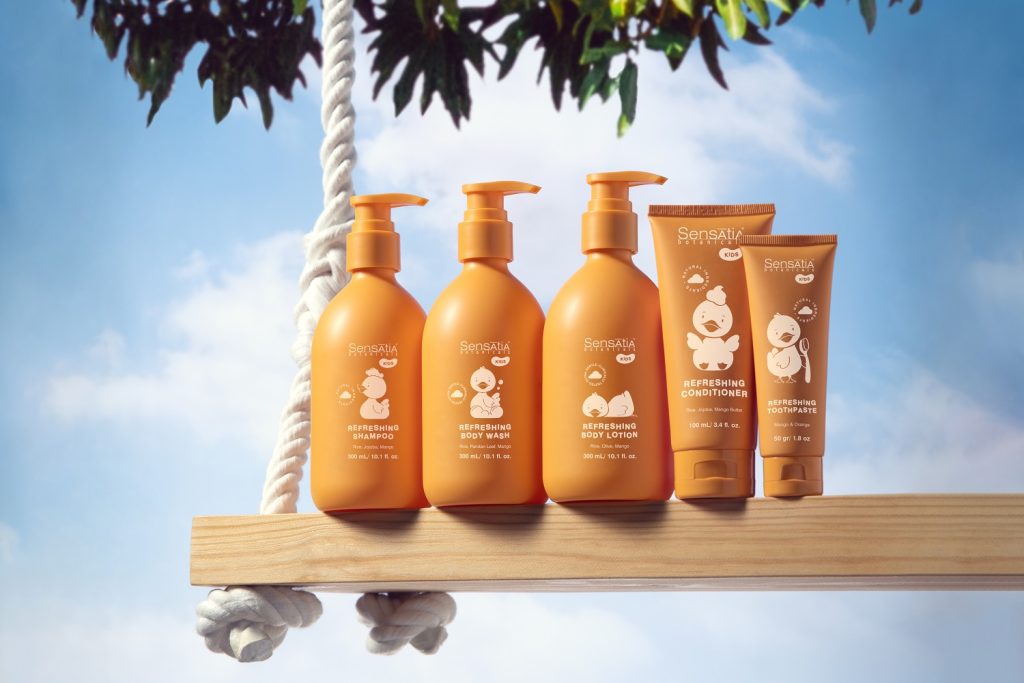 Expertly formulated to cater for children aged 5 to 12 years old with sensitive skin types, this new collection by Sensatia Botanicals has been made to cleanse and hydrate skin and hair, enhancing the bathing experience with its signature subtle and sweet scent.
Each product is carefully formulated with delicate and sensitive skin in mind. The formula is boosted with rice extract, known for its soothing and anti-inflammatory properties, making it an ideal ingredient for sensitive skin. Meanwhile, Mango extract is incorporated for its hydrating and nourishing properties, delivering complete care for children's delicate skin and hair. The products are crafted with a clinically tested and hypoallergenic formula to cater for the safety and sensitivity of children's skin aged 5 to 12 years old.
"We are thrilled to introduce the Natural Kids Care Collection to our range of personal care products. As a company that prioritizes safe and healthy skincare, we believe that everyone, regardless of age, deserves the benefits of natural ingredients in their personal care routine," said Michael Lorenti Jr., Managing Director of Sensatia Botanicals.
The collection includes:
Kids Refreshing Body Wash, with a formula that gently cleanses and balances moisture levels without drying out the skin. Tropical fruits and rice extract work together to hydrate and nourish all skin types. Gentle enough for daily use, this refreshing body wash provides hydration.
Kids Refreshing Body Lotion, which provides a rich mix of botanical ingredients that replenishes and retains skin moisture for instant comfort. Mango seed butter moisturises and contains high concentrations of vitamin C, while rice extract and olive oil hydrate and protect sensitive skin against irritants. It'll have your child's skin feeling soft and soothed.
Kids Refreshing Shampoo, featuring a hypoallergenic formula that has been dermatologically-tested to ensure that it's gentle even for the most sensitive scalp. Rice extract and jojoba oil are deeply hydrating to nourish hair and promote hair growth. The fruity extract mix gives the shampoo a refreshing tropical aroma.
Kids Refreshing Conditioner, designed specifically for kids with vitamin-packed ingredients that restore and strengthen all hair types including curly hair. Rice extract, jojoba oil and mango seed butter hydrate hair strands and prevent tangles, as well as reduce scalp irritation and nurture sensitive skin.
Kids Refreshing Toothpaste cleans teeth and gums while providing anticavity protection. The added xylitol freshens the breath and helps maintain oral health for stronger teeth and healthier gums. The citrusy flavour will make good brushing habits easier for kids.
Kids Refreshing Bath Kit provides the complete kid's care collection to gently pamper and nourish children's skin. Kids can have a lot of fun washing away impurities and getting pampered with the Kids Refreshing Toothpaste, Kids Refreshing Shampoo, Kids Refreshing Conditioner, Kids Refreshing Body Wash and Kids Refreshing Body Lotion.
Refill pouches made of recyclable plastic are available for Body Wash and Shampoo, which allows customers to reuse their heavy plastic containers and empty the product from the pouch that uses 75% less plastic materials, making it easier to recycle than its heavier counterpart.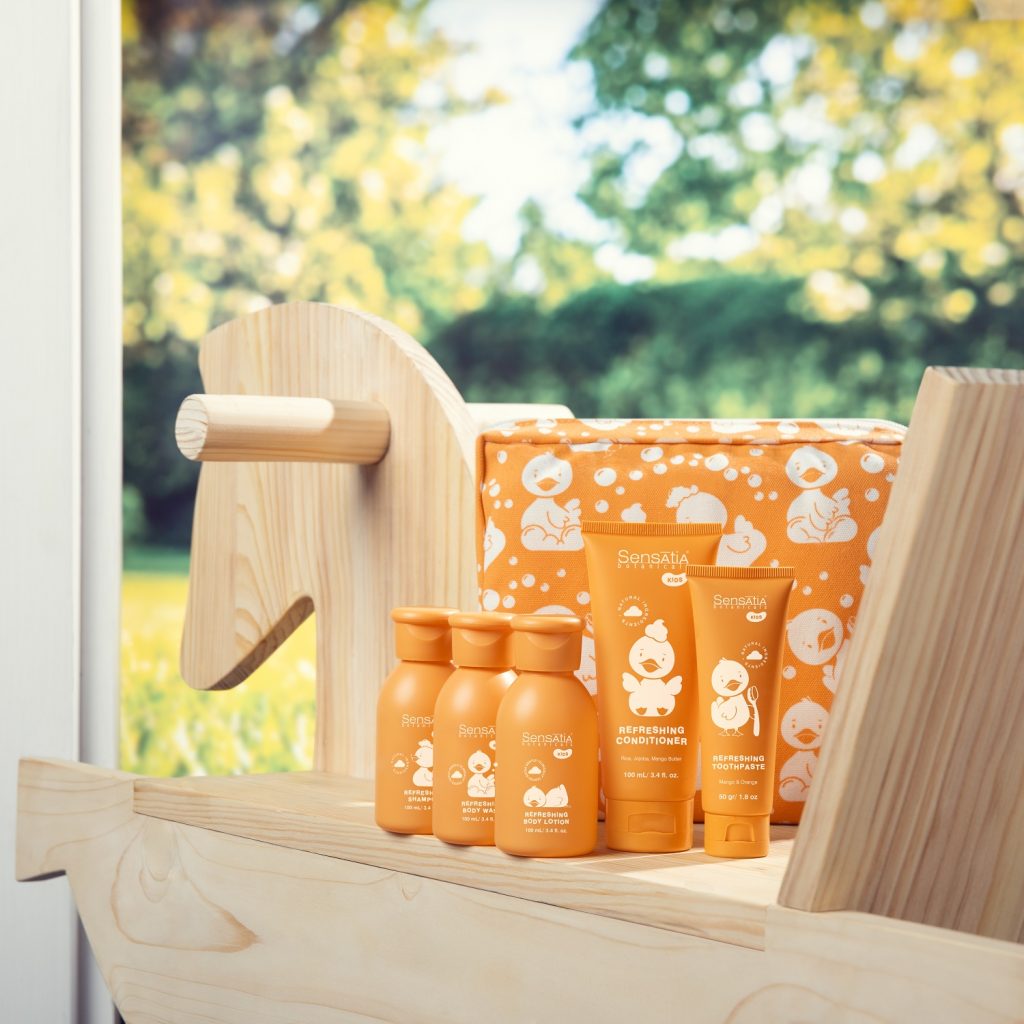 Not only are they good for children's skin and hair, but the Natural Kids Care Collection is also environmentally friendly. Each product in the collection is packaged in eco-friendly packaging made from recyclable materials. Additionally, all products in the collection are made using a biodegradable formula, as they are crafted using natural ingredients that break down easily in the environment. The products contain zero toxic chemicals that greatly diminish the potential to pollute groundwater, making it safe post-rinsing and ending up in water systems. Sustainable packaging combined with biodegradable formulas is part of Sensatia Botanicals' actions to reduce its carbon footprint.
The new products are retailed starting from IDR 80,000, available for purchase now in all Sensatia Botanicals stores and the official website.
"With the launch of this collection, we have completed our personal care range for the whole family, catering to every age group. We are excited to provide parents with a natural and gentle option for their children's skincare needs, and we hope that this collection will become a household favourite," said Michael.
For more information, please visit www.sensatia.com