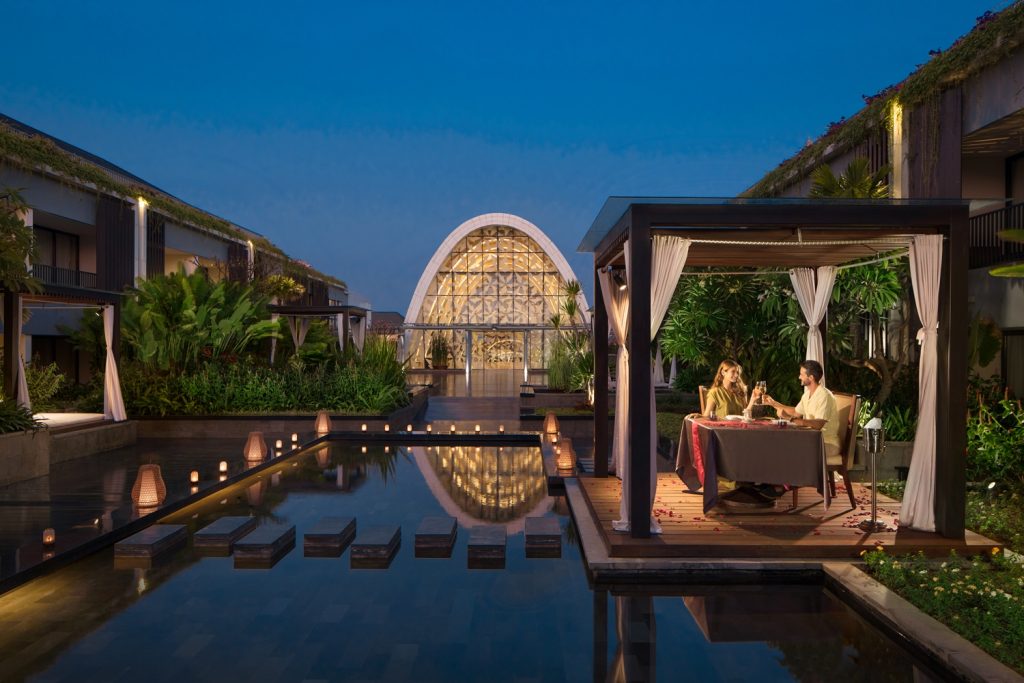 Travellers planning to embark on a leisurely exploration of Bali's most breathtaking beaches should always have comfortable accommodations to retreat to and the luxurious five-star Aryaduta Bali's strategic location and exquisite hotel offers exactly just that.
Nestled in the bustling Kuta neighbourhood, Aryaduta Bali is a mere five-minute walk away from the iconic Kuta Beach and Segara Beach. The hotel is perfectly situated within the vicinity of many leisure destinations including Waterbom Bali, Kuta's classic shopping streets and vibrant culinary scene.
Thanks to its idyllic and strategic location, Aryaduta Bali allows travellers easy access to explore not only its nearby beaches but also three of Bali's most mesmerising and picturesque beaches that are secluded away from the crowded touristy beaches.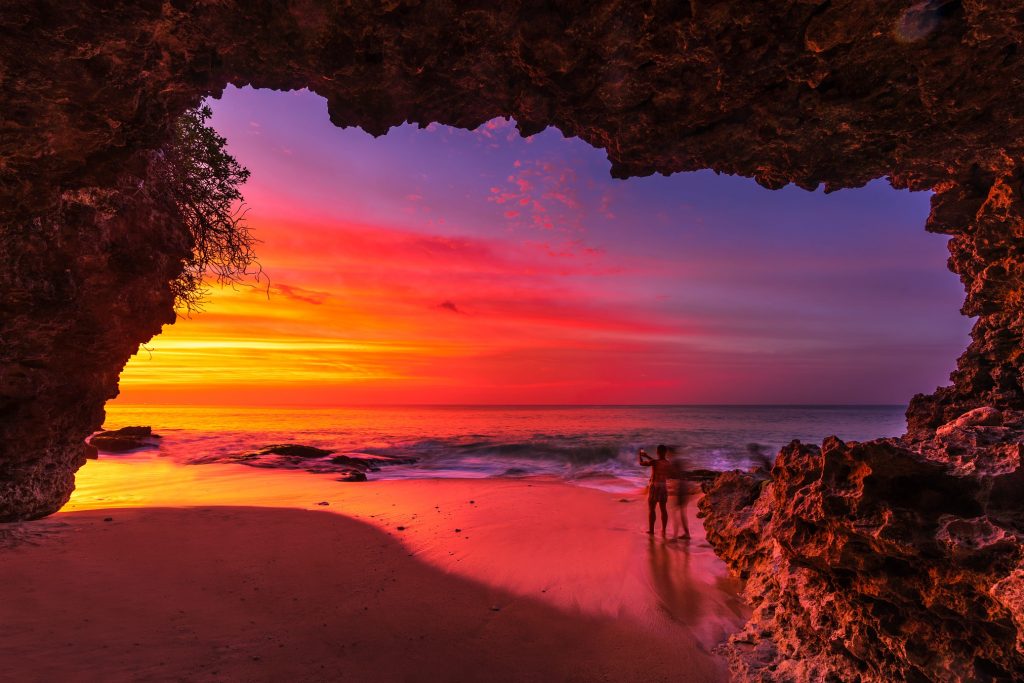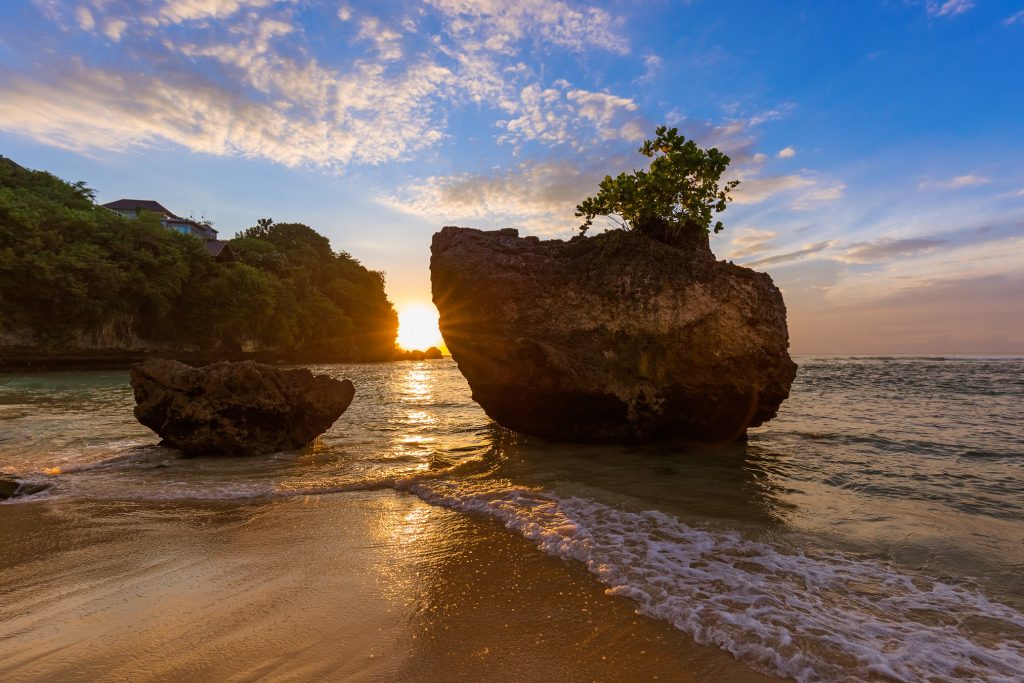 Travelling down to Bali's southernmost coastline, Padang-Padang Beach is one of Bali's scenic beaches that has gained popularity in recent years. Located in Pecatu, this beach is less crowded compared to the more tourist- beaches and is accessible via a narrow cave-like entrance. Famed for its magnificent rock formations and crystal clear waters, Padang-Padang Beach is a great spot to enjoy lazy days swimming and sunbathing.
Another fantastic beach to visit is Green Bowl Beach, nestled on the Bukit Peninsula. Tucked away beneath a set of steep cliffs, you'll need to descend a long flight of stairs but worry not, what awaits beneath is worth the exercise. Travellers will be treated to a serene environment, where the beach features soft pearly white sands and is an excellent destination for snorkelling and exploring the tide pools.
The final beach to check out is the famed Balangan Beach, a surfer's paradise renowned for its spellbinding coastline and dramatic cliffs. Balangan Beach can be found close to Dreamland Beach. Somewhat 'hidden', these beach havens present a more tranquil and intimate beach experience for those looking for a peaceful day out under the sun.
Once explorations are done, its time to retreat back to the comfort of your hotel, which features 178 spacious and beautifully furnished rooms and suites. The rooftop pool is a haven of relaxation, designed with a swim-up bar that overlooks the hotel's verdant gardens, the busy streets of South Kuta and the magnificent Indian Ocean. The hotel also features a rejuvenating spa oasis and multiple dining destinations.
To accommodate your beach explorations in ultimate comfort, Aryaduta Bali is offering a special stay rate. Book now through their website using promo code: STAYINBALI
For reservations please call +62 361 475 4188 or email reservation.bali@aryaduta.com
Aryaduta Bali
Jl. Kartika Plaza, Kuta
+62 361 475 4188
reservation.bali@aryaduta.com
aryaduta.com