From 28 to 29 October 2023, Wastra Wonderland invites guests to explore Indonesia's rich textile heritage through a weekend of fashion, food and fun. Held at Merusaka Nusa Dua, the weekend exhibition will encompass a textile and crafts market, a food festival and superb fashion show competition.
Inspired by Indonesia's national 'Batik Day', which is commemorated every 2 October, Merusaka wanted to show appreciation for all of the archipelago's traditional and ethnic textiles. These are not just fabrics, they are tapestries woven with stories, of heritage, identity and artisanship and truly represent the regions from which they came.
Wastra is the Sanskrit word for 'textile' and refers to all of Indonesia's traditional fabrics, from batik, tenun, songket, tapis, endek and more. Wastra Wonderland is set to put this vibrant and diverse array in the spotlight during the two-day event.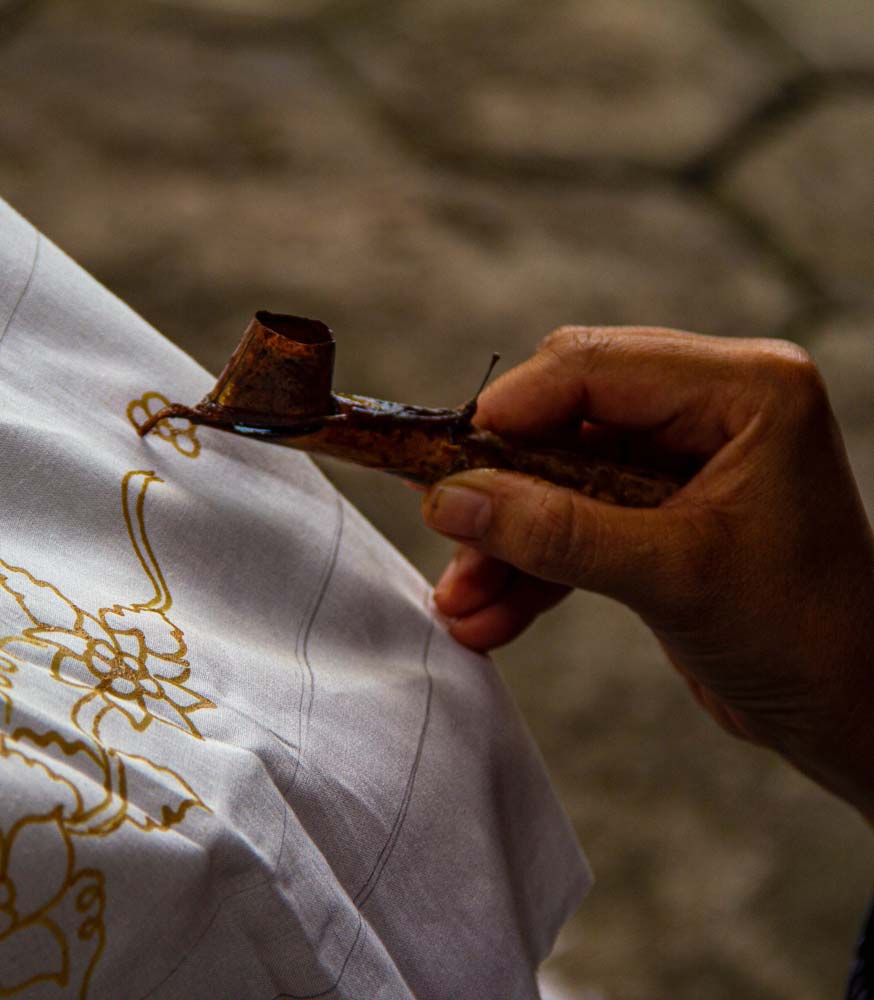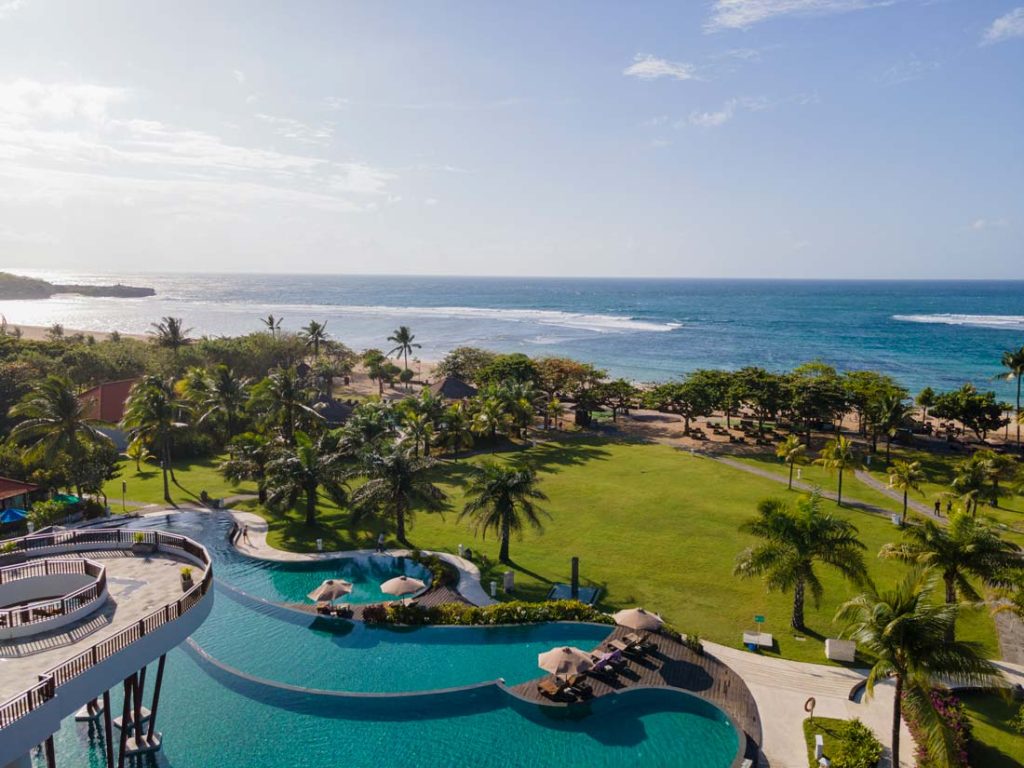 On the resort's expansive beachfront lawn, explore the market-style exhibition of fabrics, enriched with fashion accessories and local handicrafts to browse. Visitors can also learn the intricate art of creating endek or gringsing cloths native to Bali. Across the Main Garden and Merusaka's Ja'Jan Bistro will also be a food festival, and fun activities for all to enjoy.
One of the highlight events during the weekend will be the Wastra Fashion Show Competition set to showcase how these traditional textiles have been transformed into contemporary fashion. On Saturday 28 October will be the Children's Couture and Family Fashion Fiesta competitions, whilst on Sunday 29 October the 'Trendsetting Young Adult' and 'Beach Sarong Sensation' competitions will take place.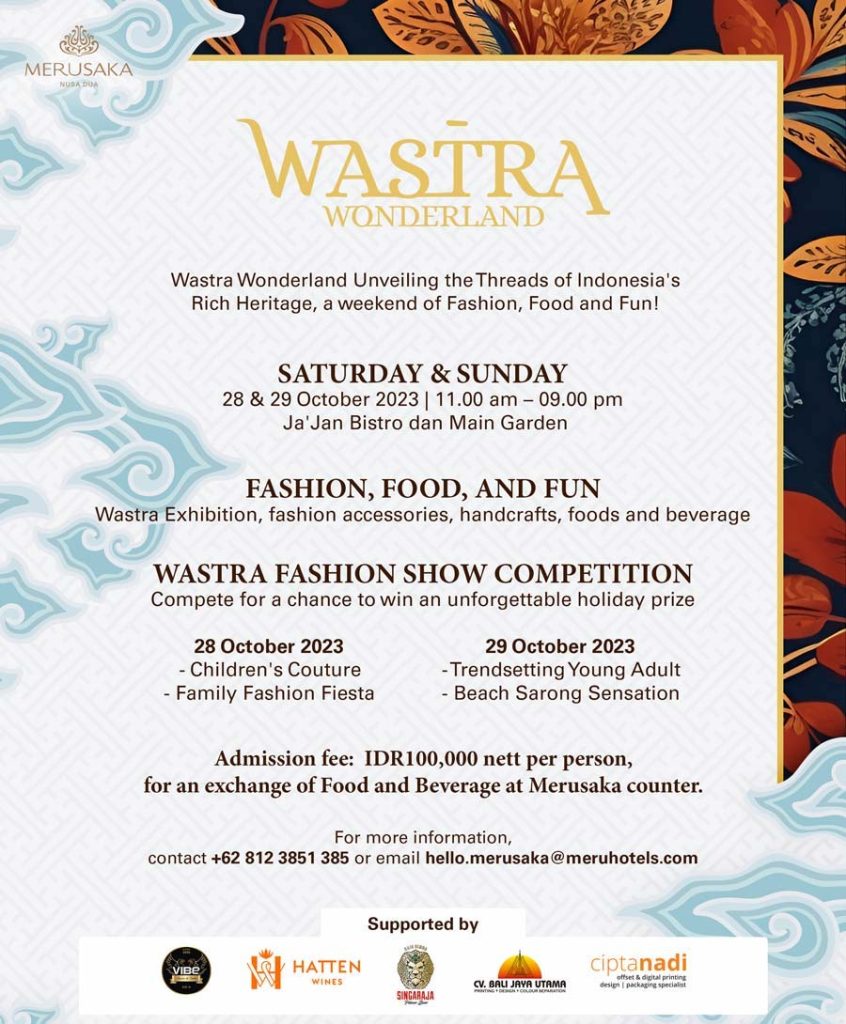 The admission Fee for Wastra Wonderland will be IDR 100.000 nett per person, which can then be exchanged for food and beverage credit to be used at the festival.
Merusaka Nusa Dua – Bali, managed by Hotel Indonesia Group (HIG) boasts a culture-focused design, with the rooms and grounds fashioned as a traditional Balinese rice barn, combining local arts and culture to bring out the charm of Balinese traditions in all its elements.
For more information: +62 812 3851 385 | hello.merusaka@meruhotels.com
Merusaka Nusa Dua
Kawasan Wisata Nusa Dua
@merusaka.nusadua
merusaka.com