Your favourite Bali spa treatments can be infused into your daily beauty routine at home. As a celebrated spa destination, Bali embraces all-natural locally-made products ensuring an authentic experience unique to the island, yet not exclusive to spa suites. The good news is you can recreate the experience in the comfort of your own space with these natural Bali spa and beauty products.
Founded in a small fishing village in Karangasem, Sensatia Botanicals creates products using 100% pure natural ingredients that are globally sourced but handmade on the island. The Bali-based brand is well-known for its high-quality skincare focus that are natural and safe for any type of skin; and has been named the island's first and only GMP Certified Cosmetic Company. Sensatia products contain zero toxic chemicals that greatly diminish the potential to pollute groundwater, making it safe even when rinsed down the drain and ending up in water systems. Not only are they environmentally driven, the company adopts a profit-sharing cooperative, distributing 20 per cent of its profits to employees – meaning all workers of Sensatia have a stake in the company and every purchase benefits them directly. Adding Sensatia to your skincare routine adds the value of knowing you are directly helping a community in an impoverished area in Bali. From Karangasem, they have branched out with stores in Canggu, Seminyak, Sanur, Ubud, Jimbaran, as well as Jakarta and more.
Though gentle on the skin, Sensatia products tackle skin problems effectively without upsetting the skin's natural balance. Some of Sensatia's most-loved products for oily, acne-prone skin are the Acne Clarifying Facial C-Serum and the Charcoal Mask. The Unscented Soapless Facial Cleanser is a fragrance-free cleanser made with cooling aloe vera, extracts of starfruit, papaya, and bengkoang (jicama); recommended for sensitive to mature skin types. Other best sellers worth adding to cart are the Cleopatra's Rose Facial Hydrate (oil-based facial moisturiser); Aloe & Cucumber Facial Mist for an instant refreshing surge of moisture or to soothe irritated skin; and the Hydrating Pomegranate Cleansing Water (water-based and alcohol-free facial cleanser), with formulas gentle enough for all skin types.
---

---
Sensatia Botanicals
Jalan Pantai Jasri 720, Jasri Kelod, Karangasem
+62 363 430 1270
www.sensatia.com
Bali in a Bottle Perfume is crafted from a proprietary blend of essential oils made from Balinese flowers. Capture the essence of Bali, from the daily rituals to the warm turquoise water, the magical forests and the especially the island's flowers.
Bali in a Bottle creates floral-scented perfume (as pictured), as well as candles, incense, and roll-ons made from the highest quality ingredients in small batches in Ubud. Bali in a Bottle's all-natural perfume contains 10 – 35% more fragrance than eau de parfum, so its beautiful scent lasts with you throughout the day.
Bali in a Bottle's fresh floral scent appeals to anyone who wants to take the feeling of Bali with them wherever they go.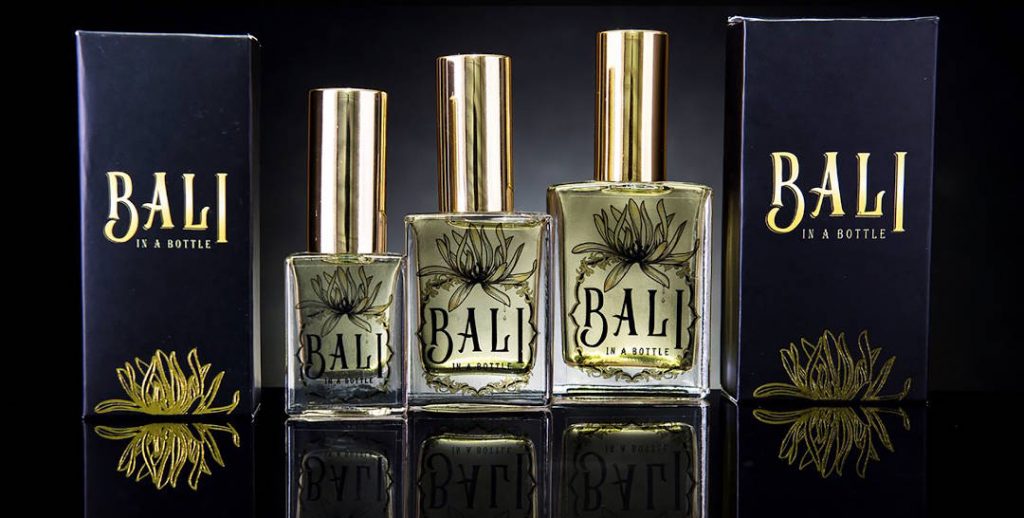 To order directly or find a retail location in Bali you can visit www.baliinabottle.com. Wholesale clients can also go to their website for more information or write directly to wholesale@baliinabottle.com

Singing a tropical ode to raw coconut oil, Bali Balance echoes the mantra "Love Your Body, Love Your Planet." Pure, natural, and sustainable are the keys that drive this Bali beauty skincare brand forward, providing islanders an environmentally conscious range that your skin, body, and hair will love. The beauty products are based on a superior raw coconut oil that is produced within an hour of opening the coconut, without electricity and with a no-waste policy. The complete range offers natural products containing premium balinese plants, which are the creation of local Balinese communities that the company works closely with. Using the highest quality of pure essential oils, Bali Balance take pride in their recycling policy and supports small-scale farmers and producers. In addition to being vegan, kids and ocean friendly, the range is free of palm oil, parabens, chemicals and animal cruelty. The bestsellers are the raw coconut oil, their scented body wash and lotions, the natural mosquito repellent and the SPF 50+ sunblock.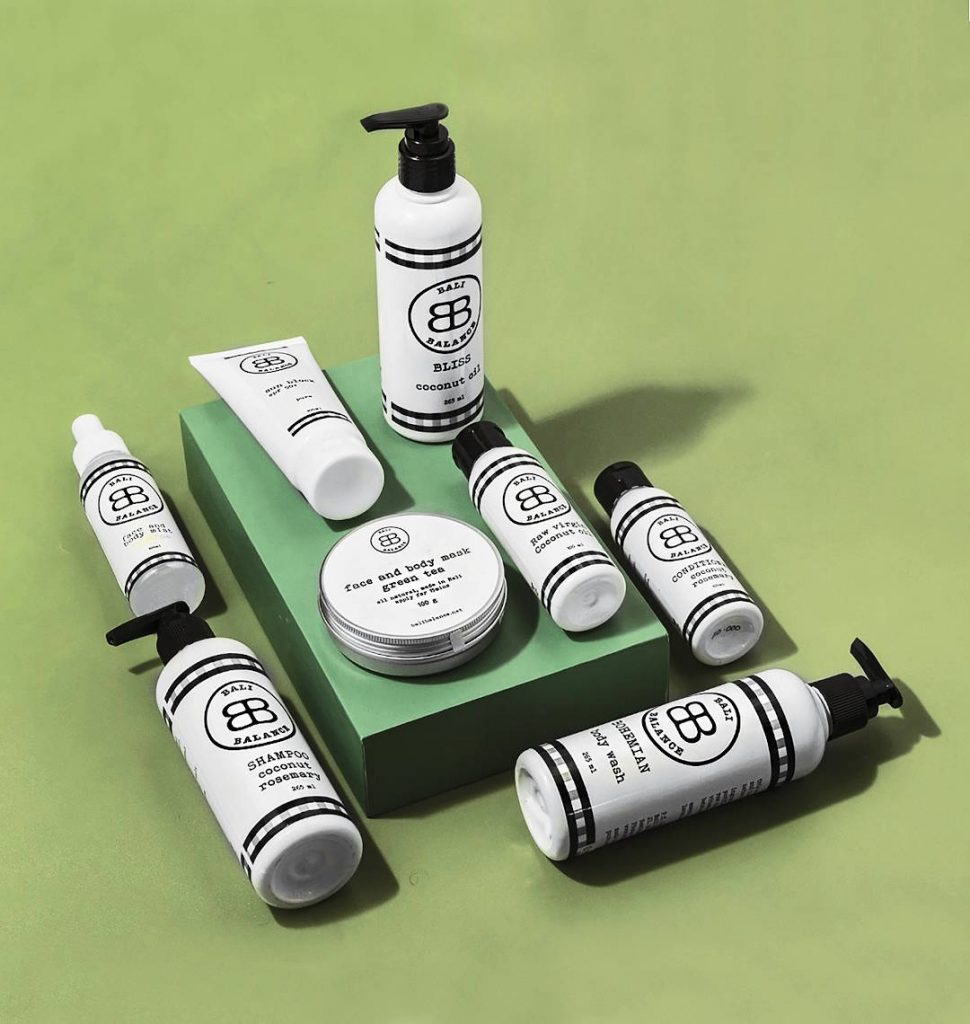 Bali Balance
Jalan Batu Belig No.17, Kuta Utara
+62 878 6223 7007
www.balibalance.net