An intimate, multipurpose venue that encourages the imaginative explorations of the human mind, Tempakultura is a creative virtual and physical space to create.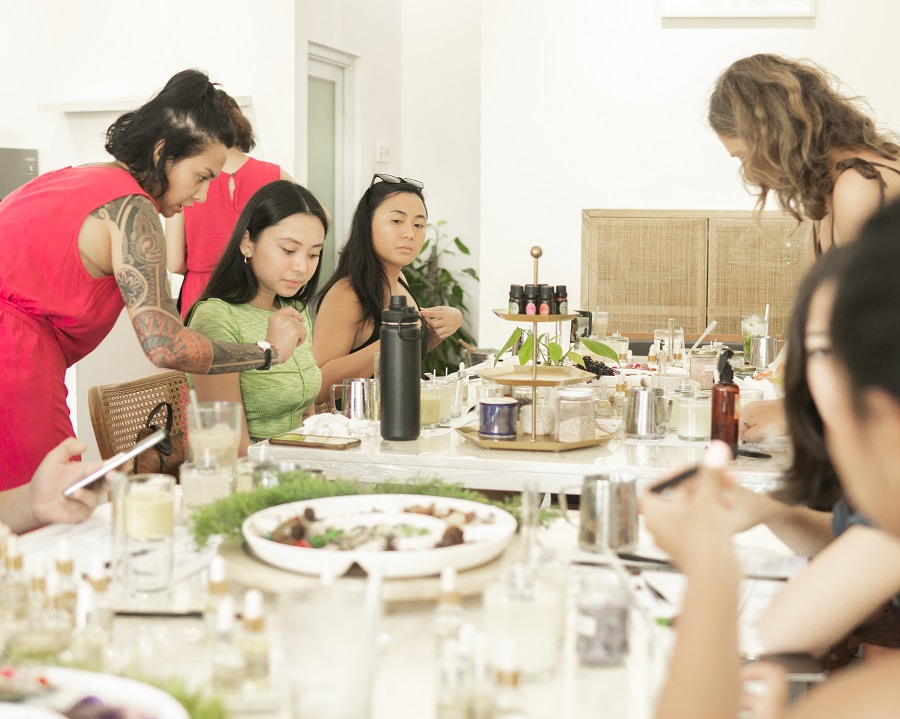 Established in October 2020, Tempakultura is a creative space, shop and café located in the Kerobokan area. An intimate, multipurpose venue for imaginative explorations of the human mind that was co-founded by four individuals from diverse backgrounds in the creative industry – Sherrine Budiman, Ade Itameda, Bayu Pradana and Kiki Rizki.
With a vision to create a space where ideas from different industries and generations can intersect in a modern and collaborative way, Tempakultura was established as an outcome of their fanatical enthusiasm to continually visualise, design, construct and deconstruct. They aspire to become champions of innovation in the industry, where ideas come to life through exhibitions, installations, workshops, product collaborations and other creative projects.
Tempa, meaning 'to forge', and Akultura (short for Akulturasi), meaning 'to absorb and integrate to a culture', was conceived out of the desire to forge tradition in a contemporary fashion, to acculturate designs and its by-products to the modern market. With the belief that art and its creative extensions are the expressions of humanity, they strive to preserve it whilst still honouring its evolution in modern society and contribute to its sustainability for future generations with thoughtful and inspired curation.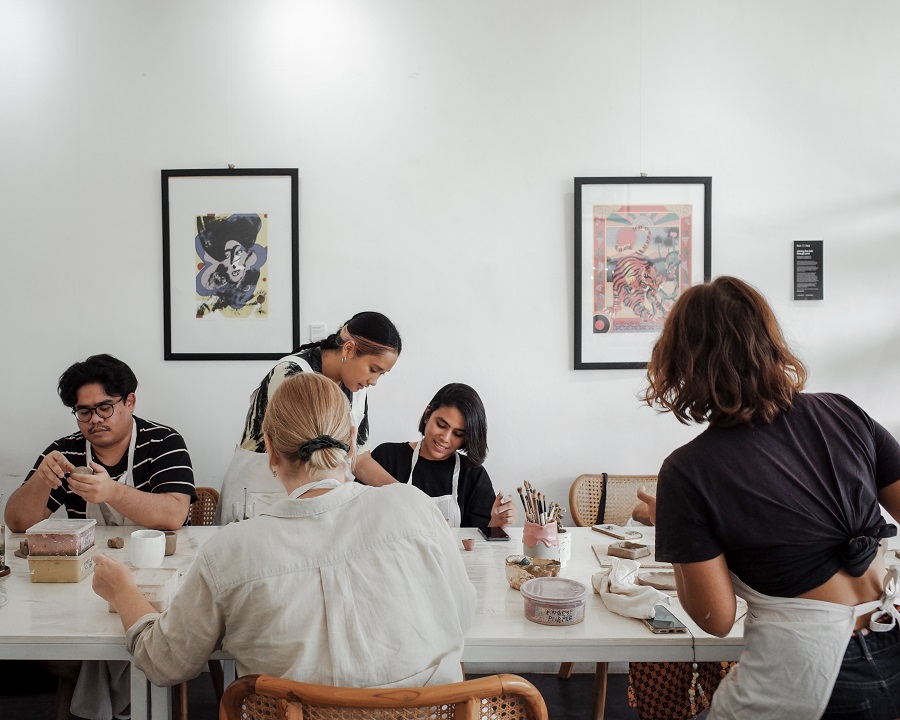 At Tempakultura, visitors seeking a creative outlet or inspiration can partake in a series of weekly workshops of varying themes and topics, where they host in-demand workshops recurrently more often than others. Visitors can expect workshops from various industries including candle making, illustration, papermaking, pottery, perfume, macramé and many more. The space continuously explores plenty of inspirational and enjoyable activities that can be taught and enjoyed together.
The charming venue boasts a bright, naturally illuminated space that provides an ideal venue for intimate multi-sensorial exhibitions, installations and experience rooms. The venue is equipped with track lighting and railing for artwork displays, suitable for professional gallery viewing. The venue's white interior façade also accommodates an ideal medium for digital projections that can be projected on multiple walls and the ceiling.
As an all-inclusive digital and physical platform for creative, educational and communal activities, Tempakultura aims to provide a space that is fun yet educative, something that is lacking in the area. Hence, Tempakultura is forged as a mix of a co-working and event space, and a concept shop with a function room specifically designed to cater for exhibitions, workshops and activities. The space is also conceived as local creative community support and platform, hosting regular group gatherings that can facilitate connection and support in the creative industry.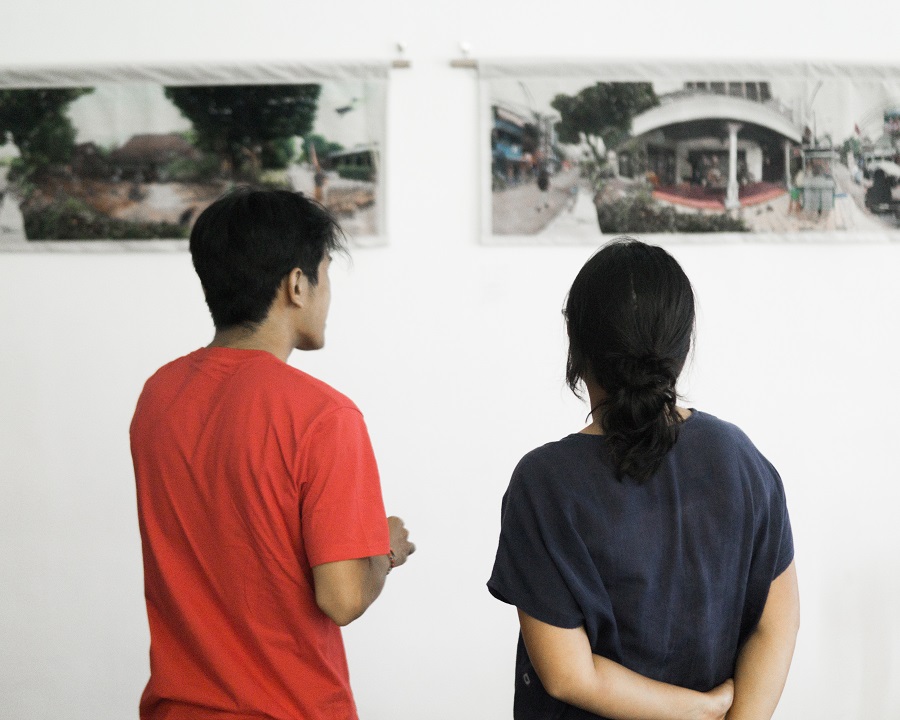 Tempakultura has hosted several events including "Rajah Elektrik", an artwork and photography exhibition with Sekala639, a Bali-based tattoo studio located adjacent to it, which is owned by Tempakultura co-founder Ade Itameda; "Macrocosm", a collage community project with Irene Febry; "Penggantian", an exhibition and Virtual Reality (VR) screening with Jonathan Hagard; and "Tempa Sketchy Challenge", an exhibition of selected artwork winners with Sketchy Tuesday.
Tempakultura's business model also highlights education as a crucial aspect, hence, they strive to create and develop values for the community through various talks. They have two ongoing community-centred discussions, namely "Designer Talks" and "Her Space".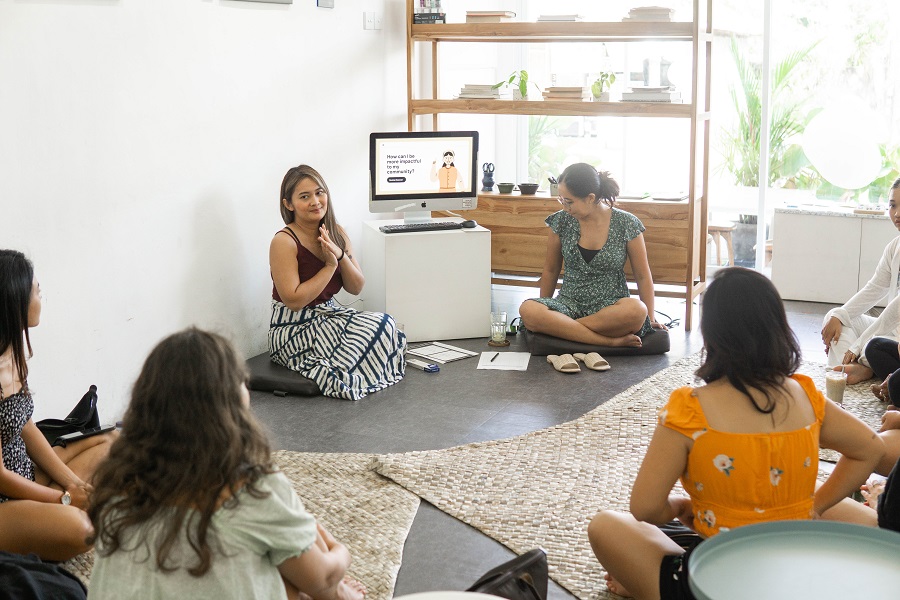 "Designer Talks" is a programme created to provide those interested in expanding their knowledge through a discussion space across creative industry professions and designers, covering industries such as graphics, interiors, and architecture to products. While "Her Space" presents a series of empowering talks and events for women and by women in Bali that tackles topics of social work, wellness, culture, creativity and business. Through joining these talks, visitors can expect more than just knowledge-sharing but can network and connect with community members to foster growth and collaboration.
So, for those wanting to broaden their knowledge through the various talks, wanting to learn a new craft through its diverse workshops, find inspiration through the art exhibitions or simply tuck in a cosy co-working spot to get your creative juices flowing, Tempakultura is a space that welcomes everyone from all communities.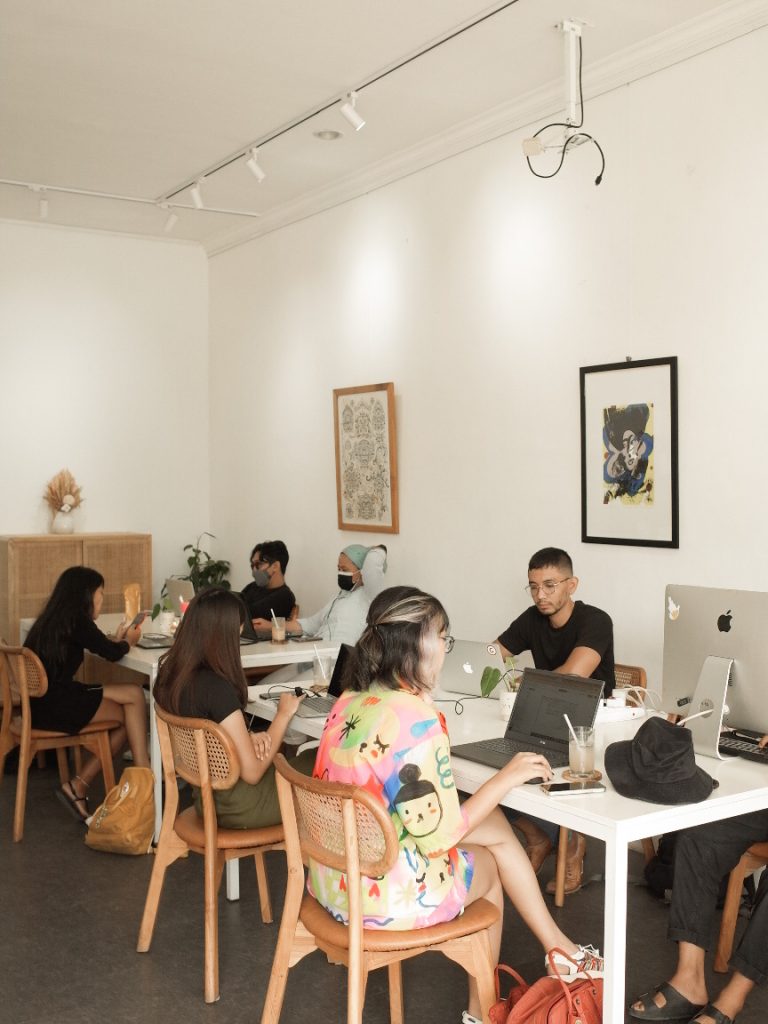 Stay updated with their schedule of events and workshops by following their official Instagram page @tempakultura
Tempakultura is open Tuesday through Sunday from 8am – 5pm.
Tempakultura
Jl. Duku Indah, Kerobokan Kelod
+62 819 1773 7770
tempakultura.com