We at NOW! Bali usually prefer to spend Friday nights partying at our favorite Seminyak spots. But early last month, we decided to swap the dance floor for tenpin bowling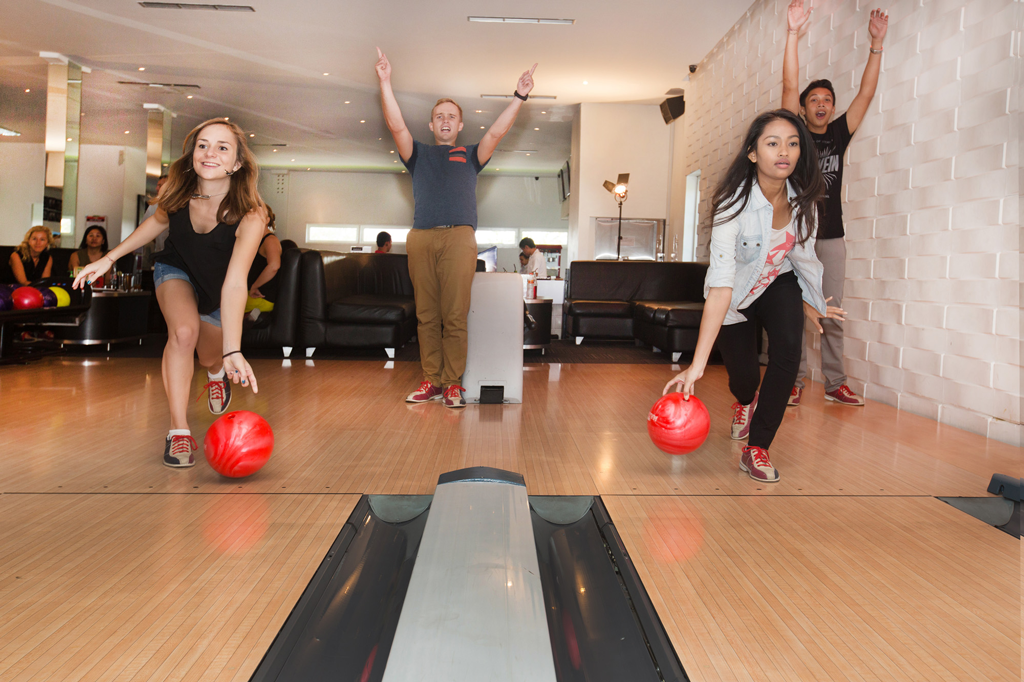 Personally, I was always fascinated by the bowling places shown in the mid 80's movies; the bright neon beer ads in the windows, and the big sign with an outline of a ball and pins that flashed on and off. They were mysterious, alluring places, where guys with greasy hair leaned up against their muscle cars or Harleys in the parking lot, and cute girls wearing sweaters and skirts sipped Coca-Colas and listened to Elvis on transistor radios while their boyfriends hurled 16 pound balls down the lanes inside.
Feeling nostalgic, together with office chums, we drove down the narrow road of Canggu and headed to Strike Bowling. We haven't been bowling for quite some time now; and that night caused sores to our fingers. Nonetheless, being a fun game to play with friends, it seems a bit odd to learn that people's interest in bowling has waned these days. I don't think a lot of people can name a big bowling star now, while there were days when a professional bowler could earn millions of dollars when pro golfers and football players were only earning amounts in the low thousands.
Anyway, back to the night, we picked the 'less-busy' hour – we really wanted to play but couldn't afford to let our hair down – although some of us managed to hit strikes. Strike Bowling offers the latest, most modern tenpin bowling experience on the island. The venue provides six lanes with automatic pinsetters complete with computerised scoring system, meaning keeping score isn't a chore. There are bumpers for the kids (or simply anyone else!) to stop the ball going into the gutter.
But more than just bowling, Strike also has a restaurant and bar area serving food and drinks – so your session can come with pizzas and beers before, during, or after the game. Of course, they have more than just pizza and beer; the bar is quite fully stocked with premium alcohols.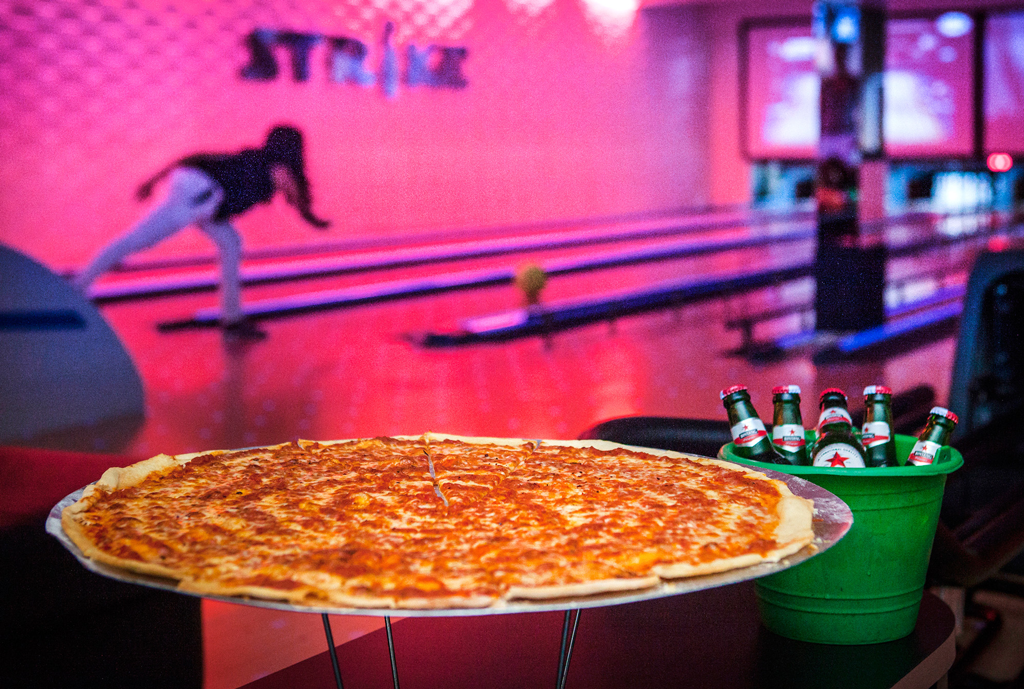 Anyway, Strike is a great escape especially during the rainy season or when it's too hot outside. Whether you're looking for a fun packed family day out, or catching up with friends and colleagues, bowling is definitely a cool way to get active whilst having fun at the same time!
Strike Bowling
A : Jalan Pantai Berawa, Banjar Tegal Gundul Kuta Utara, Canggu
T : +62 361 848 3939
W : www.strikebali.com