Brimming with bold flavours and a fabulous ambience, this Canggu restaurant pays tribute to the joy of dining and gathering with your loved ones around the table – or by the poolside.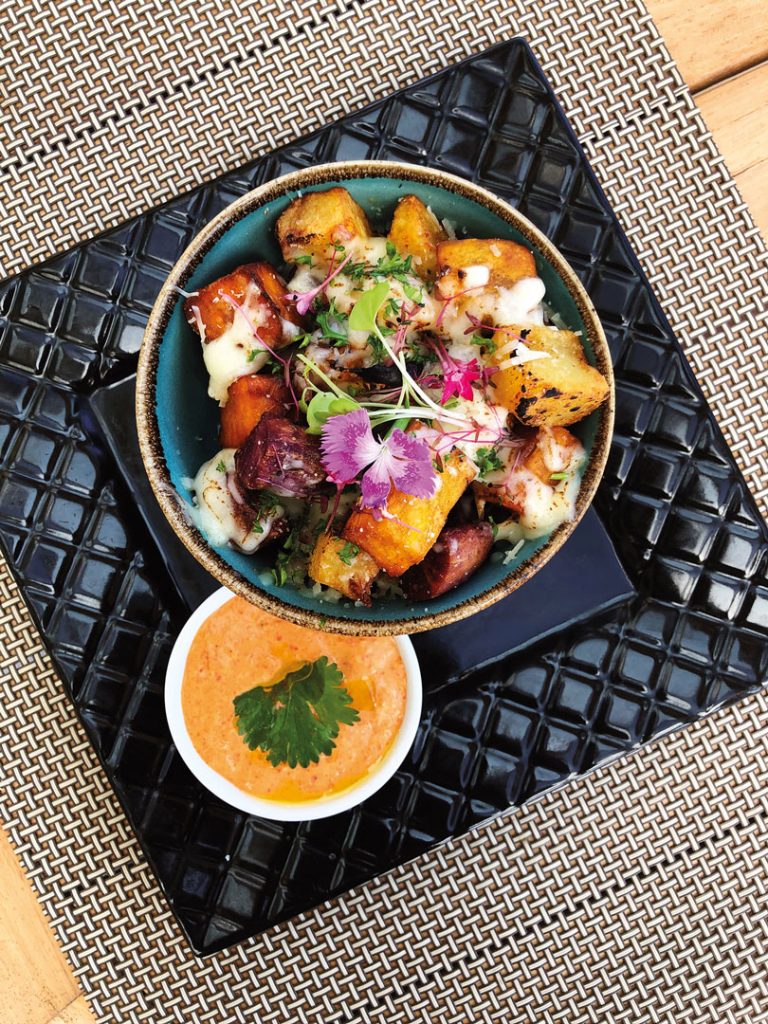 Regulars here don't call Salt Restaurant & Pool Bar splendid for nothing. From the bold tastes of Indonesian cuisine and Spanish tapas, to the Italian pasta and fusion creations, Salt brings flair and flavour to your table. And if the previous description gets you thinking that the name of this dining establishment doesn't reflect the menu, then you're wrong. Salt, as in the seasoning, is central to the meal preparation here, and that the restaurant only uses the highest quality of salt such as the black Hawaiian salt.
Though the restaurant dishes up international cuisine, the menu is simple; and this only means that the kitchen team is focused on serving familiar, comfort food that doesn't disappoint. We sampled some of the favourite items from Salt's menu on our break, and it was what a break it was.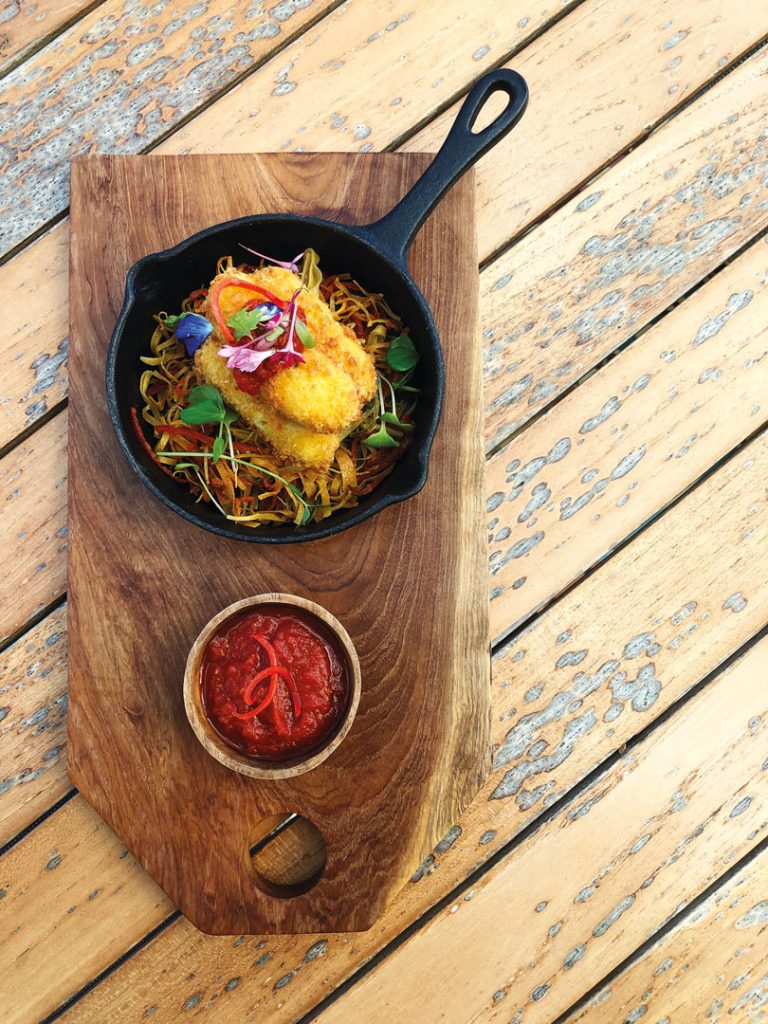 Of course, burgers are my ultimate comfort food, and Salt's "Eastin Super Burger" is as juicy as you can hope for. It comes with a succulent wagyu beef patty, crispy pork bacon, cheddar cheese, caramelised onions, sunny side up egg, coleslaw, and chipotle mayo (IDR 110,000++). A colleague who's crazy about tapas seemed to find refuge here, indulging in her "Cheese and Chicken Potato Croquette" (IDR 55,000++), and "Patatas Bravas" served with homemade brava sauce and aioli (IDR 50,000++).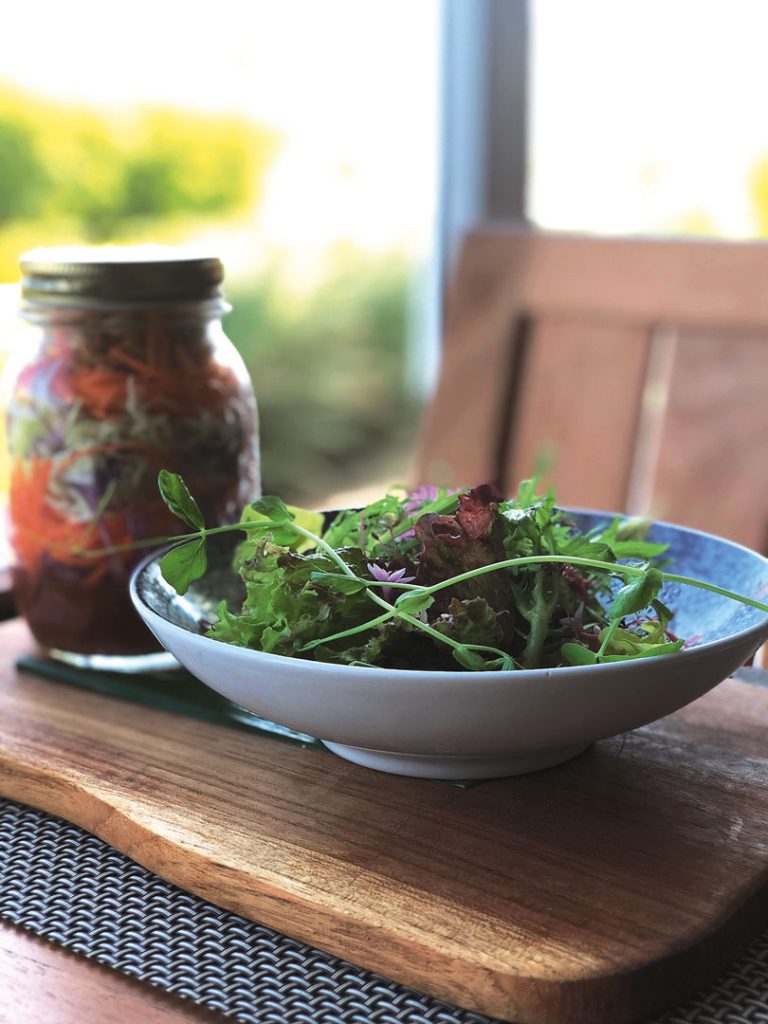 But a must-try at Salt is the restaurant's famous "Tuna Shake Salad" (IDR 75,000++), Salt's fun take on the Hawaiian poke bowls. Asian-style marinated yellow fin tuna with coleslaw, topped with a fresh green salad and crispy wonton are what make up this healthy dish. The best part is, instead of having your salad tossed, at Salt your salad gets a shake! Served in a jar, you have to shake your salad up before pouring it into your dish. Be sure to have your Instagram's boomerang video ready as you shake!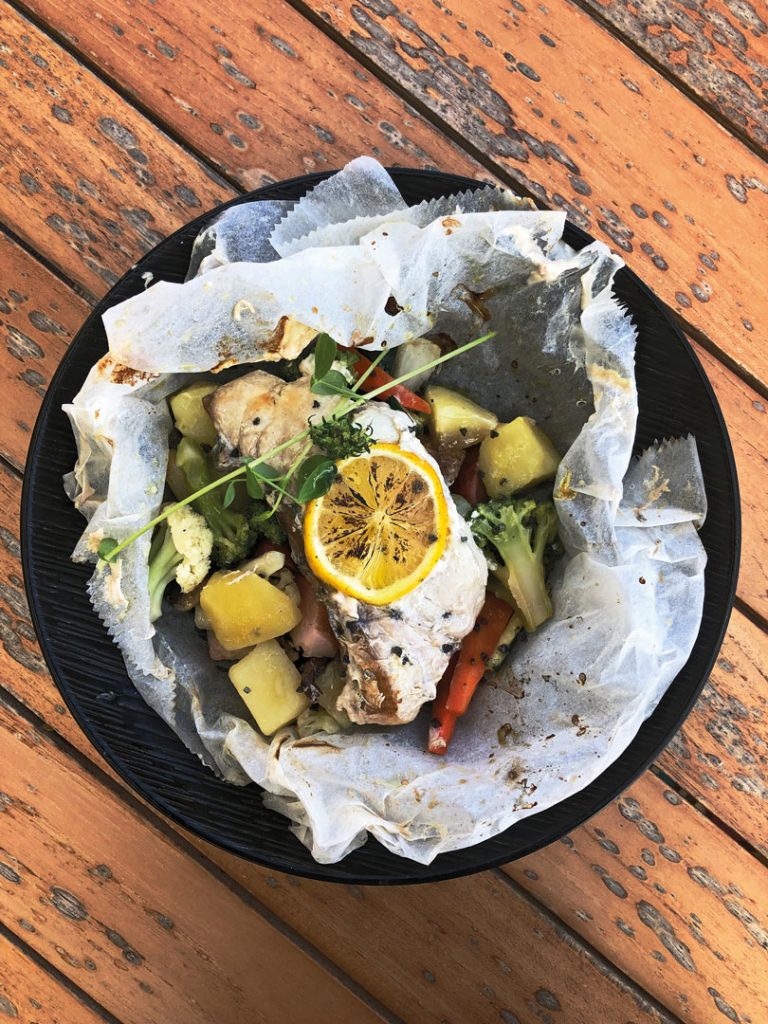 Another favourite here is the "Barramundi enpapillote", baked barramundi parcel with vegetables, potato, black Hawaiian salt, herbs, and olive oil (IDR 80,000). For the sweet finale we suggest that you order "Red Velvet Lava Cake" (IDR 60,000++), and you'll be happy.
Happenings at Salt:
• "Seafood and Grill" on Tuesday nights, buffet style. Pay what you eat (per gram).
• "Indonesian Dinner" on Friday nights. Here you can feast on Indonesian favourite dishes while being entertained by Balinese dance, and diners are also encouraged to join the performance.
Salt Restaurant & Pool Bar
Eastin Ashta Resort Canggu
Jalan Munduk Catu No. 8, Canggu
+62 361 6200 888
www.eastinhotelsresidences.com