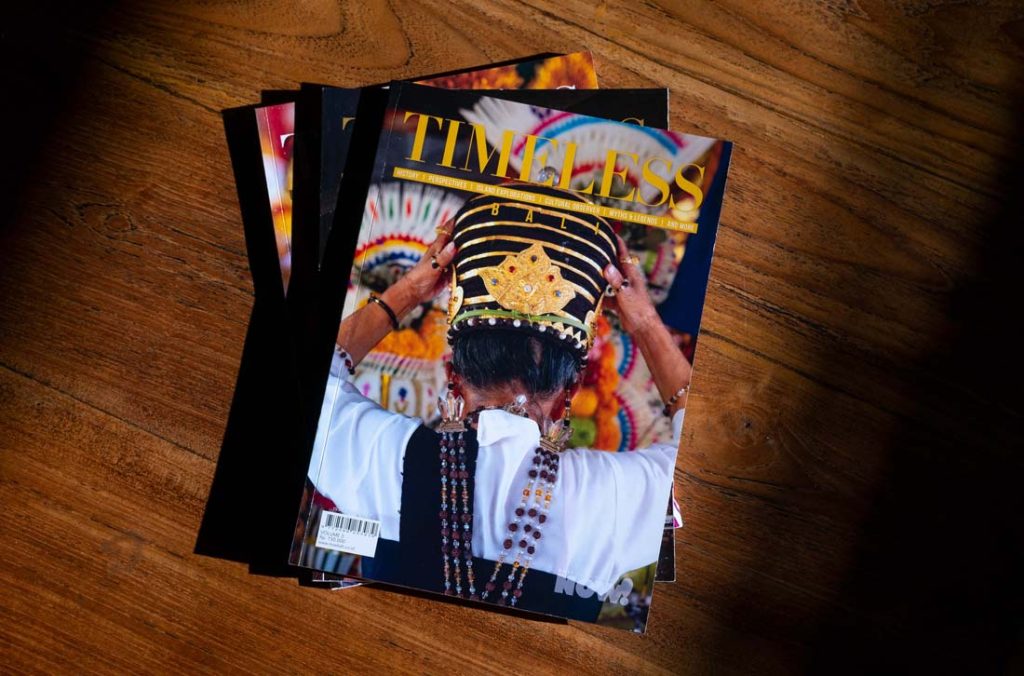 NOW! Bali recently launched Volume 3 of its annual publication series, TIMELESS Bali. This limited-edition magazine focuses on the elements of Bali that are considered to be 'timeless', with an editorial focus on the history, culture and nature of the island.
The series began in 2021, during the pandemic, as a way to share and highlight the distinct identity of the island through in-depth stories and superb photography. The publication centres on the belief that 'the more one understands Bali, the more one truly values and appreciates what they see around them'. This is with the ultimate hope that readers will foster a deeper passion to preserve the culture, or indeed spark a curiosity to immerse themselves further into what Bali alone has to offer the world.
TIMELESS Bali – Volume 3 follows the same format as previous iterations, with Chapters that cover a broad spectrum of topics and interests. This includes History, Perspectives (insightful opinion pieces commenting on the state of Bali), Made in Bali (featuring local artisanship and craft), Island Explorations (destination guides that provide historical and cultural context), Cultural Observer (in-depth, long-form pieces explaining a chosen topic on Balinese culture and society) and other stories on myths, legends, temples and classical Balinese iconography. The publication is written to be approachable and digestible by readers of all backgrounds, a 'jumping-off' point for those who may delve deeper into the topics shared.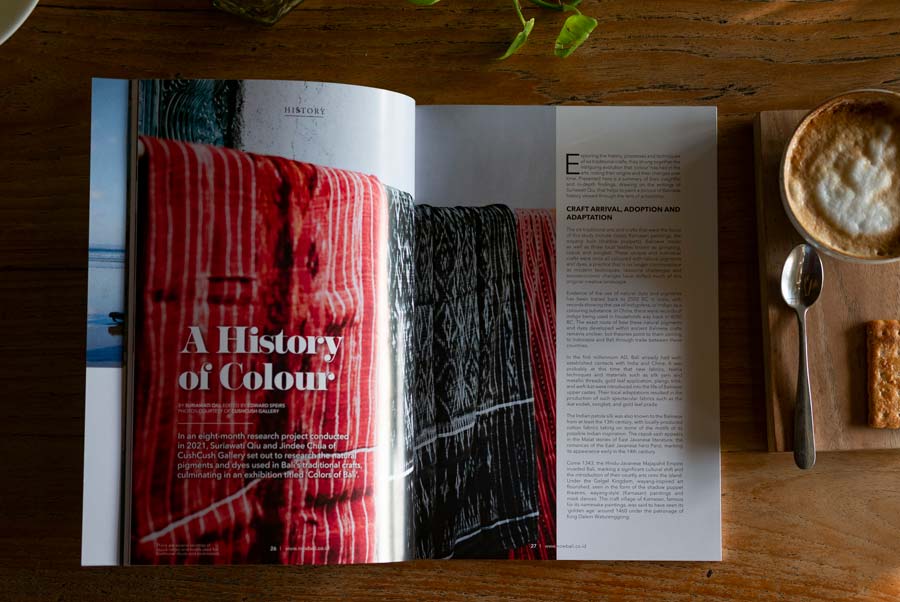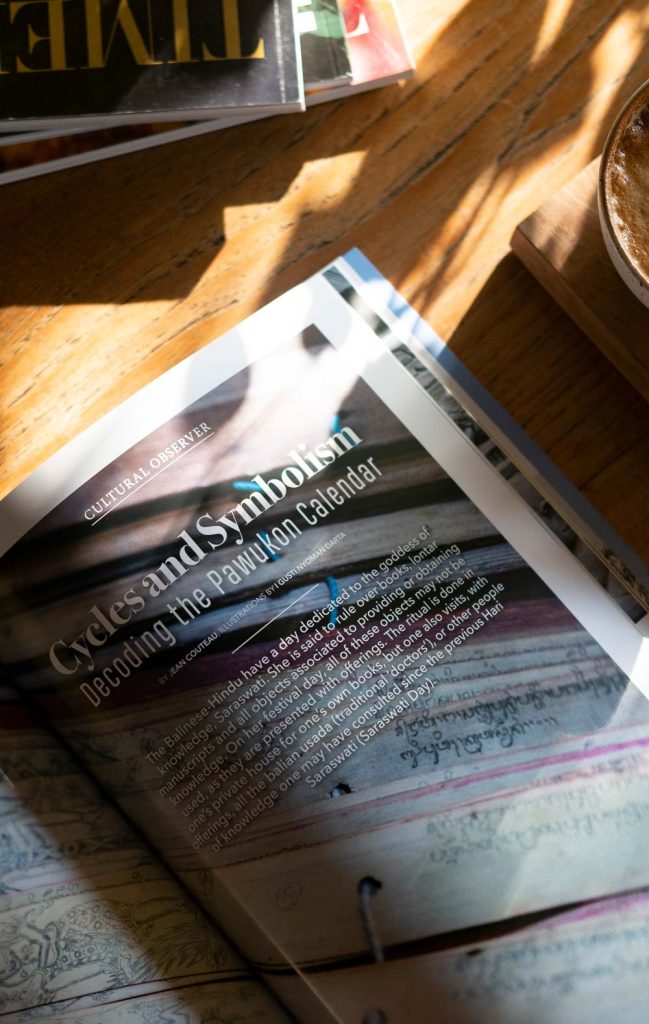 In this volume, we welcome contributors both old and new. Cultural expert, Jean Couteau, makes significant contributions with his articles on the Pawukon Calendar and Trance in Bali; Balinese photographer IB Putra Adnyana honours the pages with his images that present an 'insider's eye', whilst artist I Gusti Nyoman Darta's illustrations bring an extra layer of depth to stories. New perspectives are brought in through the words of Dwi Ermayanthi, offering her thoughts as part of the up-and-coming generation of Balinese; and designer Suriawati Qiu presents her research on the Colours of Bali.
Curated by NOW! Bali Editor, Edward Speirs, the writings by Publisher Alistair Speirs and the editorial team of Brian Sjarief and Kamela Amara, complete this new volume, yet again creating a one-of-a-kind publication.
For those hoping to expand their knowledge on Bali, inspire a renewed passion for the island (without having to power through an entire book), or are perhaps looking for meaningful travel inspiration, TIMELESS Bali – Volume 3 is just the publication, and indeed all previous volumes.
TIMELESS Bali – Volume 3 is available for purchase for IDR 150.000 (not including delivery)
Order Directly Online (Form Below) or Contact:
+62 811 380 850 (WA)
nowbali@phoenix.co.id
Also available at:
Berawa / Canggu : Genesis Creative Centre
Ubud: Ganesha Bookshop
---
If no form appears below please follow this link: