Titi Batu Ubud Club Opened in September 2018 and is a community, sports and wellness centre serving local residents as well as visitors. A great destination for sports and fitness fans or simply families looking for somewhere to stay active and keep children entertained:
As we grow older we pay more attention to our health. We need to be healthy to be able to play with our kids and to have as much time to watch them grow. To be healthy we need to eat mindfully and stay active, scheduling a dedicated time for exercise. Sounds easy, but sometimes we find ourselves in a dilemma between spending time with children or going for a workout, especially during the holidays.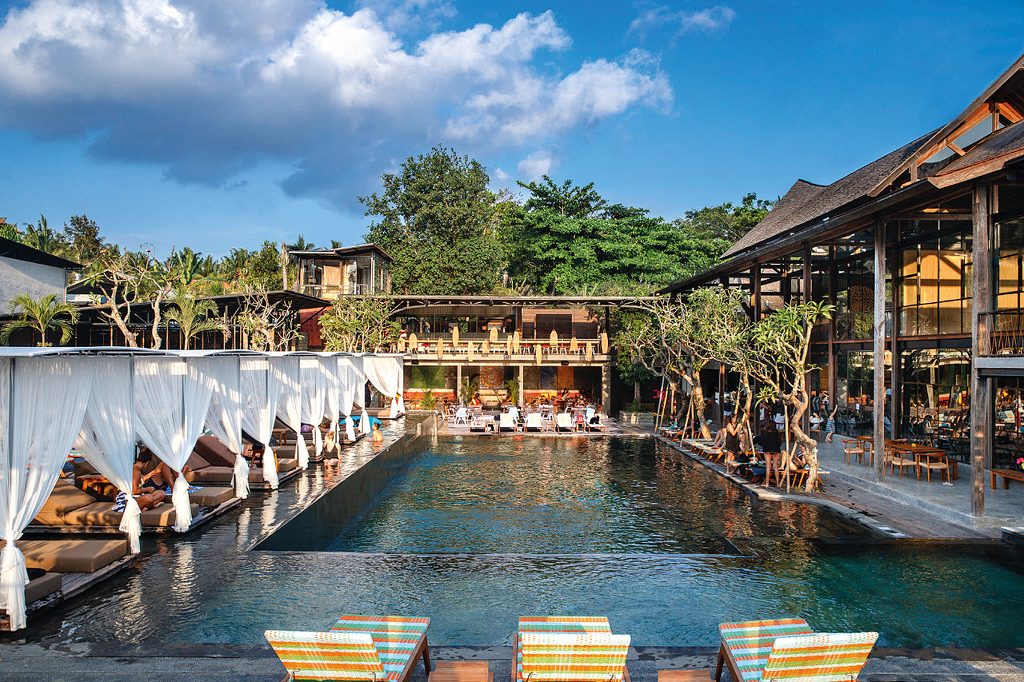 While you are in Bali, we recommend you to schedule a visit to a new establishment in the Ubud area that has taken the local community by storm. Titi Batu Ubud Club has caught people's attention since it opened in September 2018; it is the first community, sport and wellness club in the area. Ida Bagus Oka Genijaya, one of the founders has successfully turned 40 acres of land into an amusing outdoor and indoor facilities for all ages. The club has three swimming pools, each is dedicated to different group of age, which are kids, toddlers and adults. The kid's pool excites every child there with its diving board, which is very safe for kids who are able swimmers. While the toddler pool is suitable for those little one still learning to paddle, of course adult supervision is a must.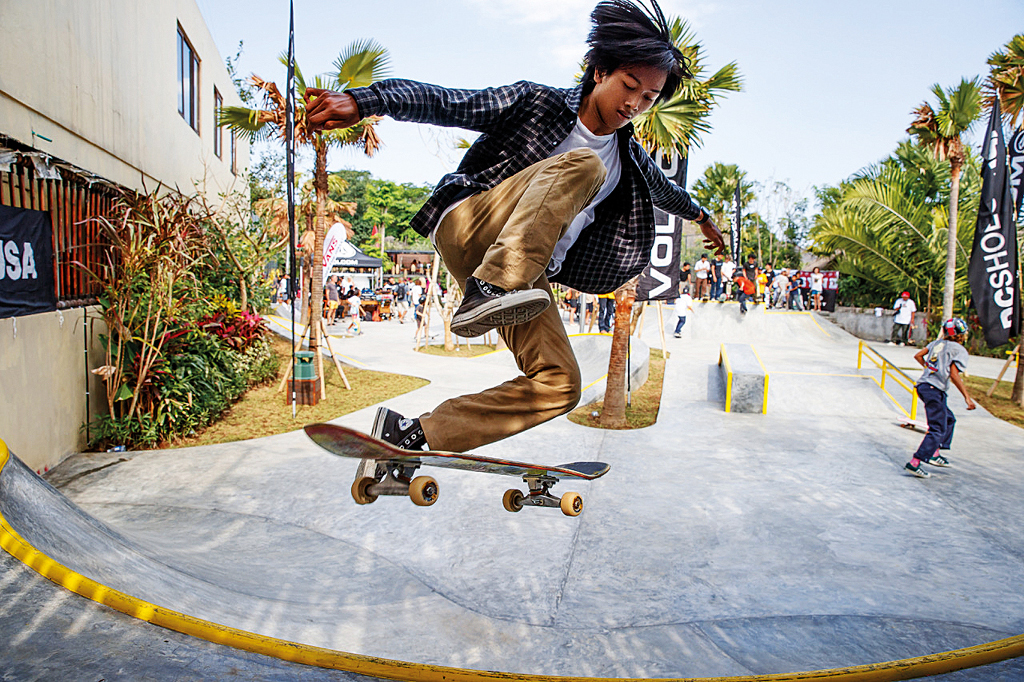 Swimming isn't the only option here as you can register the children for a skateboard course at the skate park that is set at the back of the venue side by side with the outdoor multi-sports court that can be utilised as a basketball court, volleyball, badminton, and other activities. They can also play in the outdoor playground, which is a white sand area where they can swing, slide, make sand castles and much more. Children can also get sweaty by joining kids classes. Titi Batu offers various classes for kids, such as dance, capoeira, zumba, swimming, squash, basketball and more. While the kids are in their class, you can spend sometimes at the gym, join one of various classes for adults, or detox inside the sauna or steam room.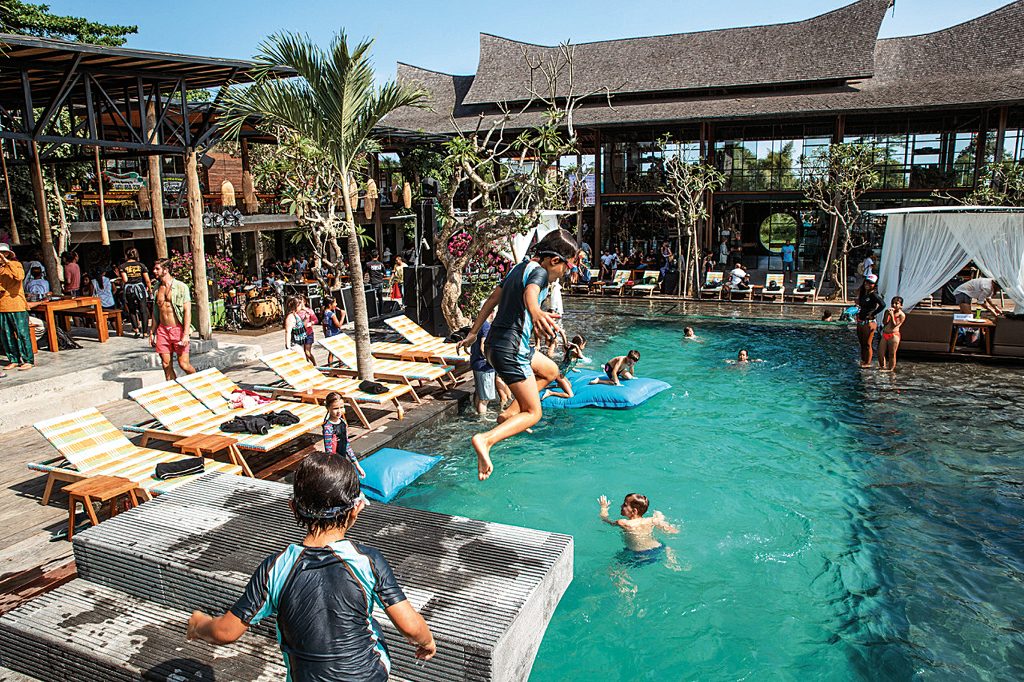 For children who require close supervision, you can drop them at the Kids Room where dedicated staff are available to watch the kids as well as provide them with interesting activities while parents spend their time at the gym, playing squash, having a basketball game with friends, joining yoga or other classes, cover a few laps at the 25m lap pool, or simply have a relaxing moment sipping coffee by the pool.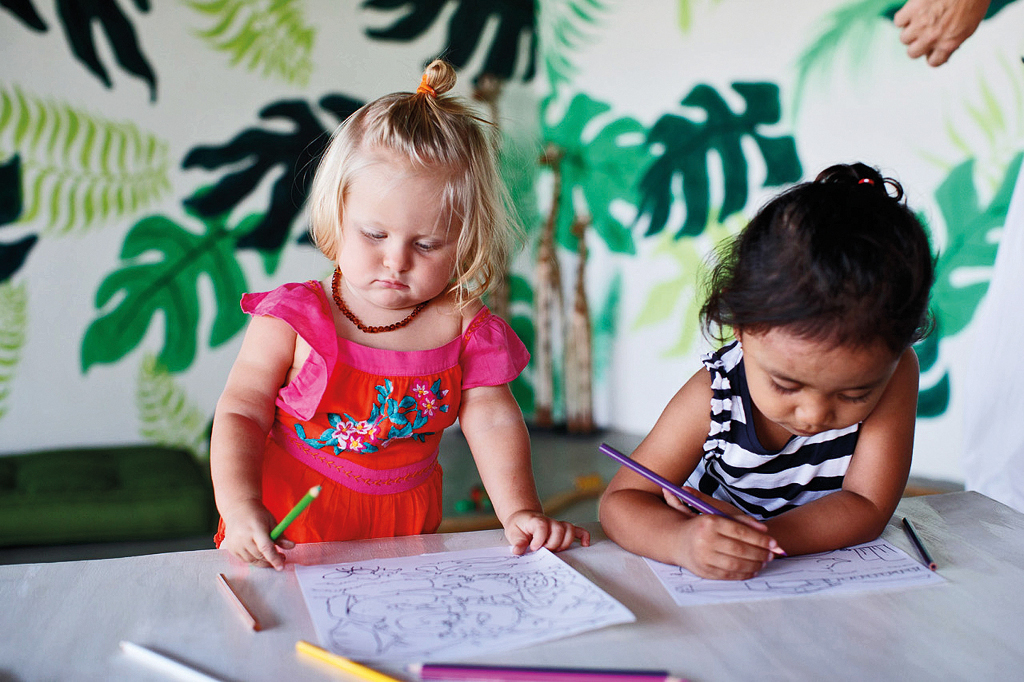 When those little tummies get hungry, it's time to scroll down the kids menu. Their restaurant offers various delicious menus for kids. Some of the favourites are their pastas and chicken fingers served with french fries. You can bring the kids to enjoy their meals at the restaurant, at the pool chairs or the cabana.
7 am – 10 pm Daily
Titi Batu Ubud Club
Jl. Cempaka, Kumbuh, Mas, Ubud
https://www.titibatu.com