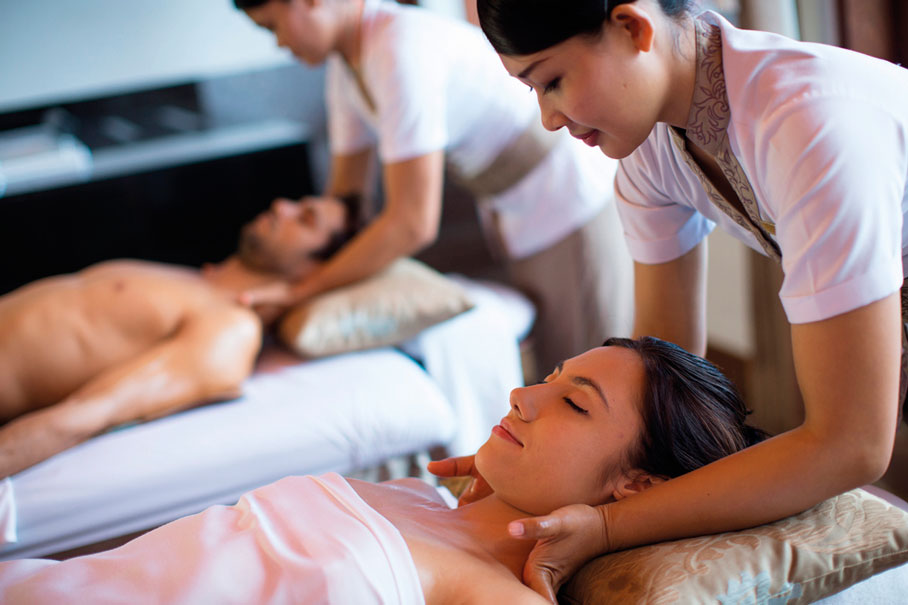 Living in the tropics is good for the skin; the warm moist air allows the skin to luxuriate and breath. The timeless faces of the traditional Balinese as seen in images from eras past attest to a graceful aging that allows for wrinkles to be a map to the millions of smiles beamed out over the years. However when we come to Bali as visitors we are not bringing with us years of living in the shade of the sun. Even today you see the Balinese women dressed for sun protection, sleeves of jackets covering their arms even on the hottest of days. We arrive with the skin of our heritage having borne the climate of our environments, and we don't have the time to earn our happy wrinkles, in fact we would rather be rid of them all together.
This month NOW Bali's spa pages take you on a top five guide to getting your skin in prime condition during your vacation with absolutely no stress at all…
STEP ONE:
DETOXIFY
Detoxification is a great way to start any vacation, and this is not about not going out and having fun, but about purifying the skin and boosting all round wellness.
Gold Dust Beauty Lounge in BatuBolongCanggu, located in the up coming area of Deus, Old Man's and Betelnut café has a gorgeous interior creating a relaxing atmosphere in which to begin the stages of detoxifying your skin.
The salon is renowned for their facial treatments including the 24-carat Gold Facial that brings with it the secrets of Cleopatra and leaving the skin with a radiant luminosity. The fifteen-minute Gold Eye treatment reduces puffiness and that look of 'tired' eyes and can be taken in combination with any of the other body treatments, or a superb massage.
The Japanese Cosmo is another good place to start, with acupressure and massage the skin of the face and neck can feel recharged and stimulated, this is a particularly good treatment if you feel your face shows signs of 'sadness'. The Deep Cleanse facial is most appropriate for city skins, and it is a great arrival treatment, a real pick up for the skin at the start of a vacation.
Jalan Batu Bolong, Canggu
Phone: 0361 362 6394 | www.goldustbali.com
STEP TWO:
RELAX
Nur Salon in Ubud is a curious place, part spa therapy part traditional Balinese home. The spa has been operating for over fifteen years and provides an authentic Balinese Spa experience; the calling of the birds set in cages, the foliage of the thick trunked trees. The individual spa rooms with their wooden doors and woven ceilings are almost quaint, but this is not why you come. You come for the straightforward massage; the scented oils rubbed vigorously, the pinching and rolling of the flesh and the splash of cold yoghurt over you body before your shower. It's a great feeling to be under the 'command' of your masseuse as she, for the female guests, or he, for the males, directs you to turn this way and that and to succumb to the mastery of their massaging techniques over their intermittent gentle cooing to you and to their fellow masseuses.
To visit Nur Salon is like being welcomed into a family of people whose main aim is to massage you into wellness in their beautiful garden.
Jalan Hanoman No.28 Padangtegal, Ubud
Phone: 0361 975 352 | www.nursalonubud.com
STEP THREE:
REJUVENATE
Now that you are well rested, relaxed and feeling cleansed it is time to let nature do her work. At the Samaya Spa in Seminyak, located on the very edge of the seashore, the salty air and the ozone pumping the offerings for rejuvenation are plentiful. In keeping with the location, a favorite of the NOW Bali spa team is the Marine Collagen Facial. It is described as an anti ageing facial and the effects of caviar and marine collagen really do plump the skin, but regardless of age, the nourishing nature of the facial makes it an especially good one for rejuvenating the skin. Caviar contains nutrients and antioxidants that heal, regenerate and also trigger hormones in the skin that promote regeneration and collagen production. Potassium and Selenium are also contained in caviar and these nutrients improve the skin's elasticity and due to its high water content a caviar facemask will thoroughly moisturize the skin.
JalanLaksmana, Seminyak Beach, Seminyak
Phone: 0361 73 11 49 | www.thesamayabali.com
STEP FOUR :
REWIND
The Sofitel Nusa Dua hosts the Vietura Aesthetic Lifestyle Clinic and if you are a guest of the Hotel you can take advantage of their Art of Detox Package which includes a body scrub, face mask, colonic hydrotherapy and a workout session with a personal trainer. At Vietura, you can receive a thorough skin analysis that will indicate which treatment is the best and also options on how far you wish to take your clock back. We love that they have special offers and packages that allow you to take small steps into the process of non invasive cosmetic procedures, and that they are not geared to a women only style- we know the men on our team feel the effects of ageing just as we do, and the carboxy facial is a perfect way to introduce male friends to the benefits of facial spa. Vietura is about all round wellness, not just the surface.
Kawasan Pariwisata BTDC Lot 5 (Sofitel), Nusa Dua
Phone: 0361 849 2988 | www.vieturabali.com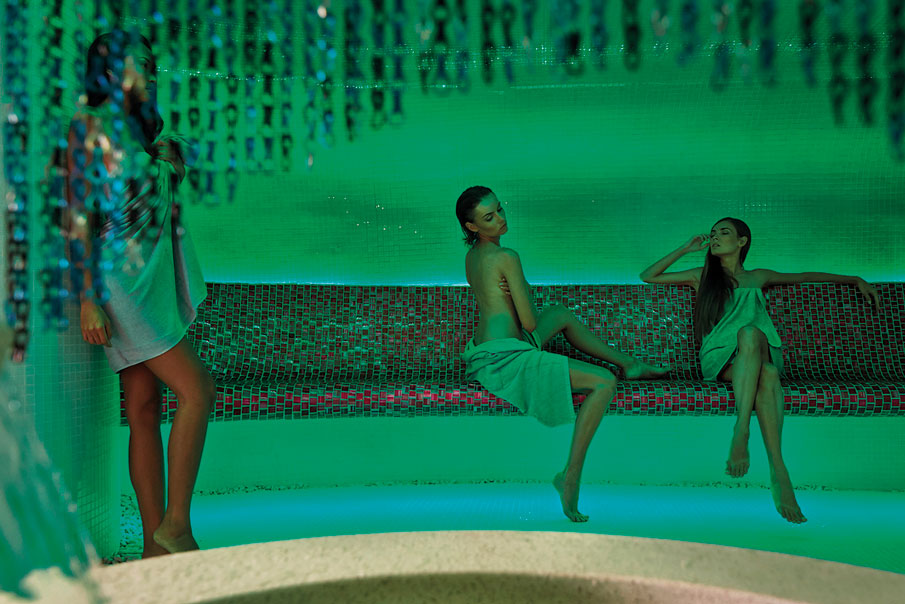 STEP FIVE:
GO!
Now you are ready … to Glo! You are relaxed, rejuvenated, detoxified and have turned back time, so take yourself to GLO Salon, in JalanKunti, Seminyak, or JalanDanauPoso in Sanur and treat yourself to their precision manicures and pedicures, have your hair restyled with Glo's expert hair stylists and indulge your favorite intimate grooming, with highly trained technicians and imported product, at a pinch of the price you would pay back home. Think eyelash extensions, hair conditioning treatments, color boosts, highlighting, body waxing and bejeweling. Glo has a variety of treatments all with one aim, to make you look and feel your best.
Jalan Kunti I, Seminyak
Phone: 0361 738 689 | www.lo-day-spa.com