One of Bali's most renowned and beloved fashion brands, BY THE SEA, was born out of love for life in the tropics.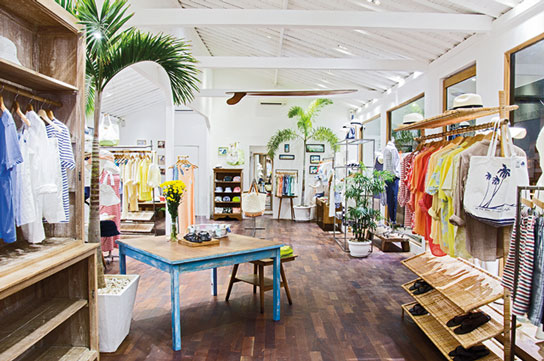 Using vibrant prints, sensual fabrics and easy silhouettes, BY THE SEA is known to be a favourite of those who like to feel comfortable, confident and stylish. The BY THE SEA ladies and gentlemen are free spirited, global travelers who want to be elegant and tasteful whilst always being on the move with their eventful lifestyle.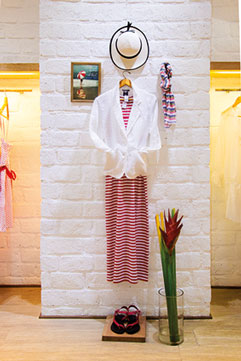 Since its debut in Bali in 1977, the label has been rapidly gathering fans, including the trendy visitors to Bali. Now, aside from Bali, BY THE SEA's chic boutiques can also be found in Malaysia, Thailand, and Singapore. In Bali, the boutiques are scattered around the island's hippest areas of Seminyak, Kuta, Jimbaran, and Nusa Dua.
Brazilian-born designer behind BY THE SEA, Renato Vianna spent 15 years with Brazil's best-known menswear fashion house, Richards, before moving to Bali in 1993. Spending his life on the beach from childhood, he knows the beach lifestyle like no other.
With his fashion heritage – his grandfather was a tailor, mother made the family clothes – a career in the fashion industry was inevitable. After working in retail for two years he moved to design, produced a line of shorts and enjoyed instant success.
By the sea has just launched its all-new web-shop, meaning you can now enjoy some tropical retail therapy from wherever you are in the world! Visit their website for details.
Find BY THE SEA stores at:
– Jalan Raya Seminyak No.32, Seminyak
Phone: 0361 847 5745
– Jimbaran Corner Shopping Arcade, Jalan Uluwatu, Jimbaran
Phone: 0361 704 584
– Jalan Kayu Aya No.22A, Seminyak
Phone: 0361 738 667