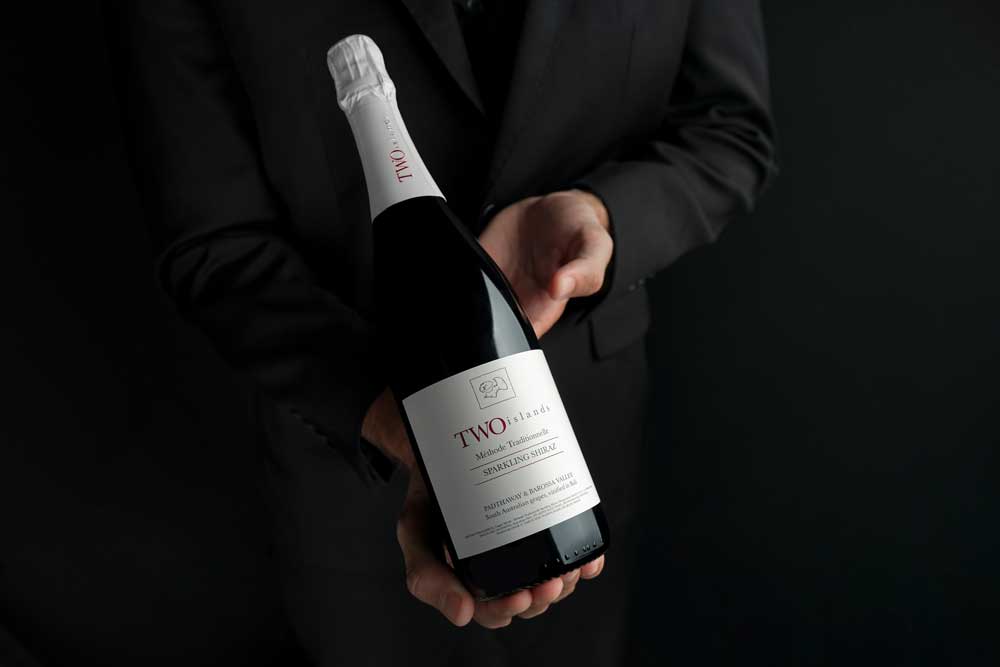 Adding to an already impressive variety, the Indonesian winery TWO Islands has released their all-new Sparkling Shiraz, making a grand total of 10 varieties in their collection.
TWO Islands presents wines vinified here in Bali using premium grapes sourced from South Australia. The new Sparkling Shiraz is made using grapes from their own vineyards in Padthaway & Barossa Valley, resulting in delectable modern Australian wine. Winemaker James Kalleske and his team at the helm of the 29 year old winery, have laboured over the wine to create something truly special. The Sparkling Shiraz has been aged in French oak barrels for 9 months, before undergoing a 12-month secondary bottle fermentation using the French 'Méthode Traditionelle', which gives it its delicate bubbles. The result is a rich and fruity sparkling wine, well-suited for the climate here in Bali.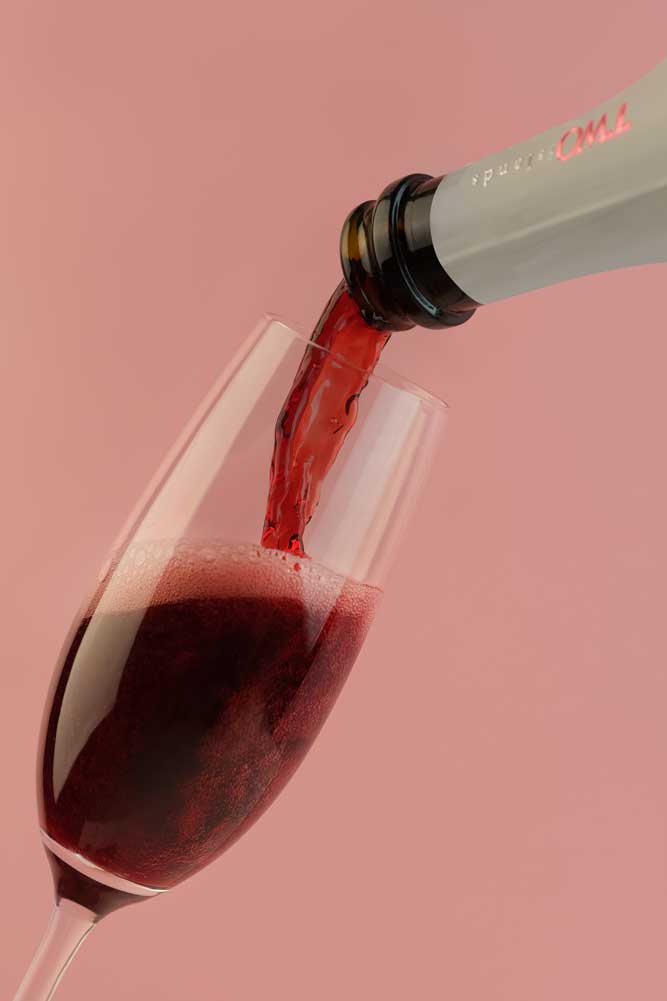 For those who know their wines, the Sparkling Shiraz is medium-bodied, with notes of warming spices, raspberry compote, vanilla custard, mint leaves on aromas; and ripe berries, creamy mousse, fresh acidity, light but balance sweetness on the palate. This wine is complex, fruity and lightly sweet, as this classic Australian wine should be. The wine is said to pair perfectly well with: cheeses, roasted duck breast, black pepper beef, blueberry danishes and chocolate brownies!
Founded by Ida Bagus Rai Budarsa— the man behind sister brand, Hatten Wines— TWO Islands began production in 2007 with just four wines. The goal was to offer a consistent supply of import-quality products at better value than the heavily-taxed imported alternatives. "This new wine is outstanding in taste and quality," shares IB. Rai Budarsa. "Demand for a quality Sparkling wine at an affordable price encouraged us to develop this wine. We make it our priority to ensure we outsource the finest grapes from South Australia and to ensure our wine is outstanding in every way," adds the founder.
Head to the Hatten Wines Building in Sanur, The Cellardoor Bali, to browse, buy and even taste their growing collection of wines, open 7 days a week.
The Cellardoor Bali
By-pass Ngurah Rai no. 393, Sanur
+62 361 472 1377
hattenwines.com / twoislands.co.id