Bali is a destination where people find inspiration through its unique, eclectic and deeply rooted art scene and industry. Whilst galleries and studios invite you to look upon the great works of local creatives, one can do more than just appreciate from a distance. Bali is filled with workshops inviting you to get real, hands-on experience in crafting something for yourself. If you're interested in further honing your artistic skills or picking up a new craft or hobby, we share a diverse collection of Bali art classes and crafts courses you can join.
If you're looking to explore your creativity, these Bali art classes and cultural classes of many types are sure to quench your creative curiosity:
---
Ceramics at Kevala Studio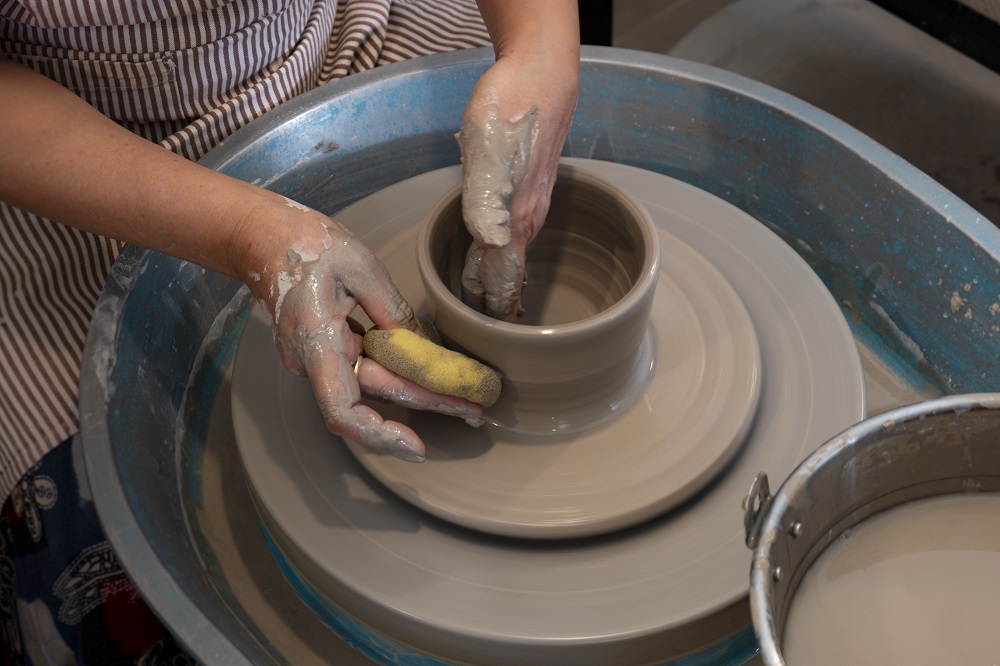 Located on a quiet street in Sanur, Kevala Studio Ceramic is an intimate and relaxed studio space dedicated to the medium of clay. It is the offshoot of the island-famous Kevala handmade stoneware ceramics brand. At Kevala Studio Ceramics, visitors can partake in 7 different ceramic workshops that are available. This particular company is one of the most popular Bali art classes on the island.
Led by instructors with Degrees in Ceramic Art, the workshops offered include wheel throwing, hand-building, painting a plate, carving, and decorating. The talented instructors, and artists themselves, will provide you with a hands-on introduction to the world of clay and encourage you to channel your inner artist.
For those keen on learning the art of wheel throwing, the Introduction to Wheel Throwing workshop will teach you how to throw and turn a simple pot on the potter's wheel. You'll learn the basic steps, from how to centre clay on the wheel, how to throw a simple pot and how to shape a piece. Centring clay on the wheel is not too difficult to grasp, yet throwing a pot takes a lot of practice and patience to get a hang of — nevertheless, the experience is very therapeutic!
The Intensive Decorating workshop invites you to learn how to decorate pre-made pieces. You can choose the pre-made stoneware bowl available and you'll be taught how to use sgraffito carving, inlay and painting to create your own design. The Paint-a-Piece workshop is probably the simplest class you could join, where you'll get to paint a pre-made ceramic piece available with the design of your liking.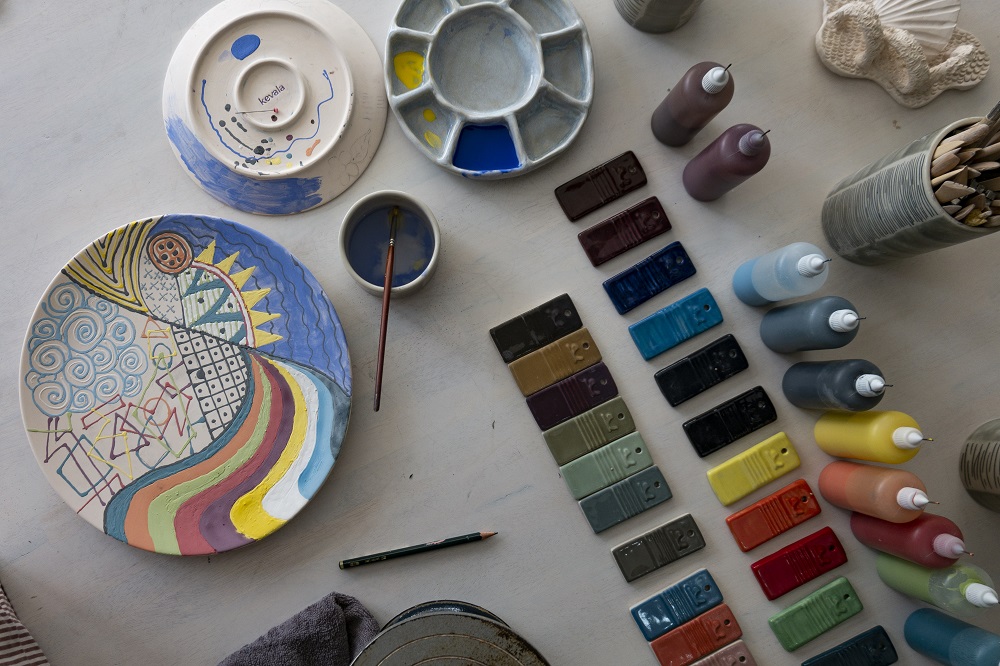 You can also combine the experiences such as the Wheel Throwing and Decoration workshop or you can even bring your kids along to the Clay and Painting for Kids workshop where they can learn how to create a simple ceramic piece using the wheel as well as paint a pre-made small bowl or cup.
All of your final ceramic pieces from your workshop will be ready to collect and take home after it has been processed through firing and glazing, which usually takes around 7-12 days to complete.
Kevala also recently launched the Coral Restoration workshop, where you'll learn hand-building techniques. For this workshop, your final sculptures will be donated to coral communities for coral restoration initiatives.
Kevala Studio is open daily from 9am to 5pm with a maximum capacity of 12 people.
Jl. Danau Poso No. 20, Sanur Kauh, Denpasar
+62 877 5478 453
info@studioceramic.net
studioceramic.net
---
Traditional Painting Classes at Five Art Studio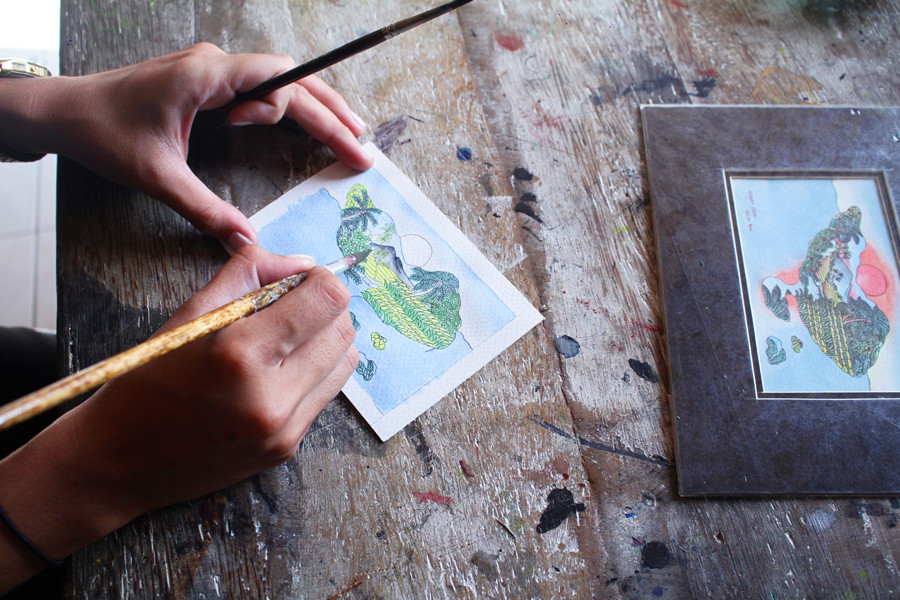 If you have done many painting classes in your time and are now looking for a challenge, Five Art Studio will put you to the test. Located in a traditional Balinese house compound within Keliki Village, Five Art Studio offers a variety of art classes from batik class, wood carving, t-shirt and egg painting but what deserves more spotlight is their traditional Keliki style painting.
The local painting style of Keliki artists is distinctive. They are known for their wonderful intricacy, sophistication and beauty, all of which require a high level of concentration (and an even higher level of patience!) The paintings are typically done on paper, using a pencil to sketch and then a pen to outline.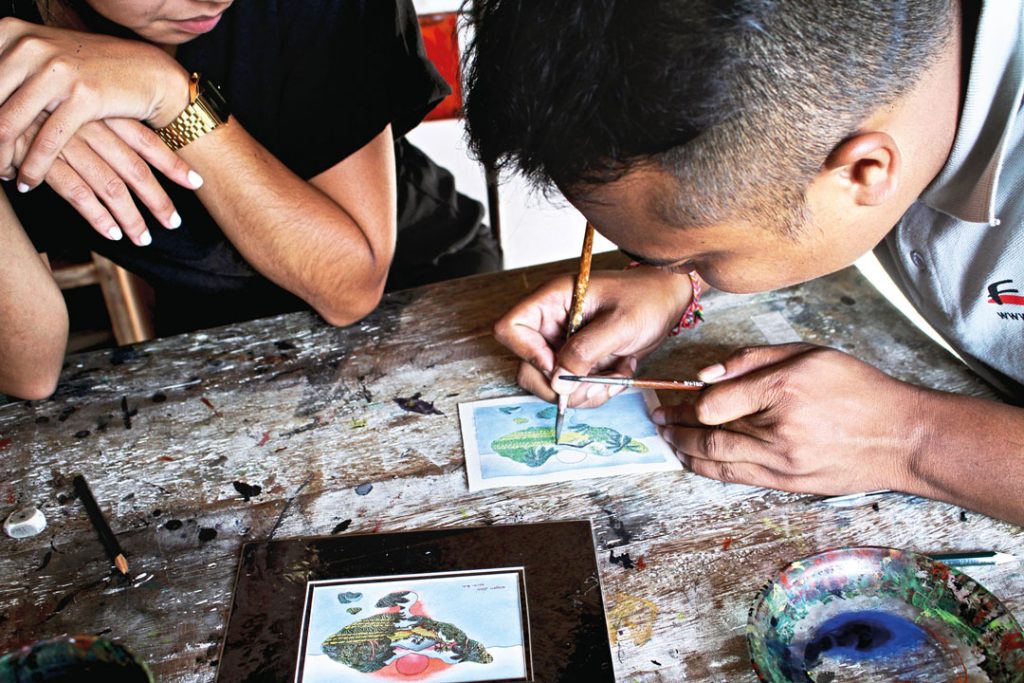 The 3-hour class will fly by but the staff are flexible with time, as they remind you that art cannot be rushed. With the intricacy of the Keliki painting style and the playful characters of the local artists-slash-teachers, you'll easily spend a whole day in the studio. Many visitors find it therapeutic, if not meditative. Apart from taking home a new set of traditional Balinese art techniques and skills, you'll learn a new form of relaxation too. Your session is accompanied by homemade light bites and a beverage, as well as the brisk Keliki air. The perfect activity for those looking to try Bali art classes.
Jalan Raya Keliki, Tegallalang
+62 878 6198 4083
fivearstubud.com
---
Jewellery-Making at SUNSRI House of Jewelry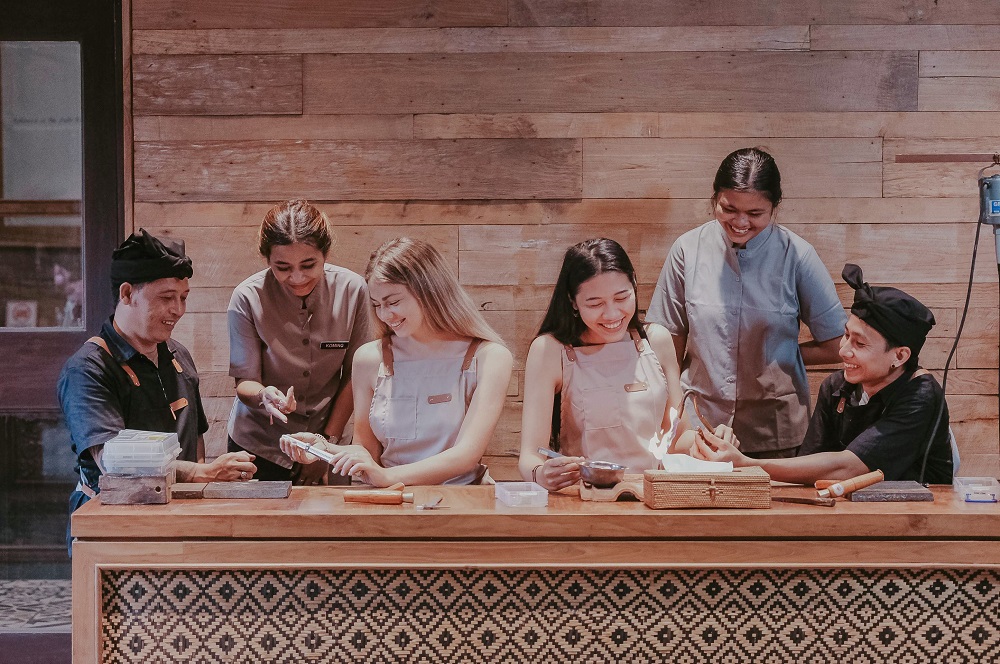 Learn one of the most intricate, unique and fun crafts you can experience in Bali, jewellery-making! Silver- and jewellery-making has been one of the longest crafts in Balinese culture spanning many generations past.
If you're keen on learning the skills to make your own piece of jewellery, you can do that at SUNSRI House of Jewellery. Established in 1979, SUNSRI Bali Jewelry Manufacturer has specialised in producing sterling silver, brass and copper jewellery, crafted by highly gifted designers, artisans and technicians. SUNSRI House of Jewelry is their newest concept, a one-stop jewellery experience, products and services through a museum, factory tour, manufacturing services and a jewellery-making class. They are based in Celuk village, the traditional heart of Bali's silver crafts industry.
Jewellery-making at SUNSRI is available in three different classes, each taught by master artisans. The classes are available for children and adults. During the class, you'll bring your piece of jewellery to life using safe, standardised silver jewellery-making tools and techniques.
The jewellery class is divided into three options: half-day class (3 hours), full-day class (6 hours + 1-hour lunch break), and two-day class (2 sessions, 6 hours + 1-hour lunch break). The half-day class will introduce you to the basic silver jewellery-making techniques where you'll learn how to saw, hammer, solder and polish your piece of jewellery. In the full-day class, you will also learn granulation and filigree to create more advanced designs. You will also learn bezel stone setting in the two-day class. You'll learn how to operate the tools safely under the guidance of expert tutors.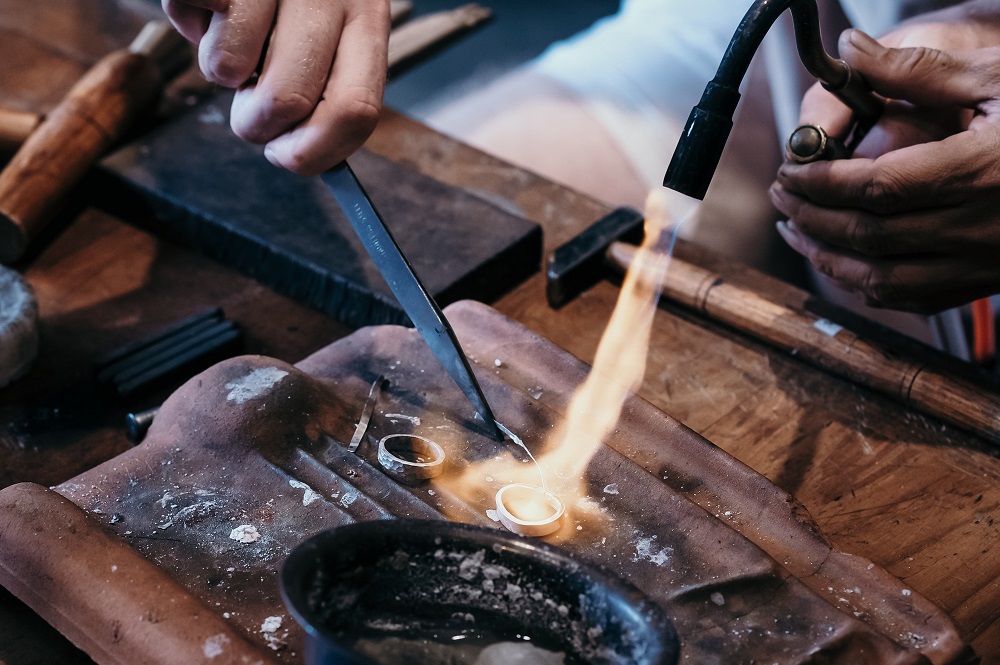 Utilise your creative liberty to create a personalised piece to your heart's desire, maybe based on your own jewellery collection or from one of SUNSRI's many exquisite designs. However, if you have an original design in mind, it's best to discuss it with them beforehand. In the words of SUNSRI, "A self-created piece of silver jewellery is a keepsake and an heirloom." Whether it's a ring, pendant, earrings or bracelet, you'll leave with a piece of yourself in jewellery form!
The classes include the silver material; welcome drinks, snacks and water; certificate, documentation; museum, factory and gallery tour; lunch (full-day and two-day class only); and gemstones (two-day class only).
Jl. Raya Celuk, Gianyar
+62 878 5206 3028
silverclass@sunsrijewelry.com
sunsrijewelry.com
---
Contemporary Painting Classes at Rumah Rabbit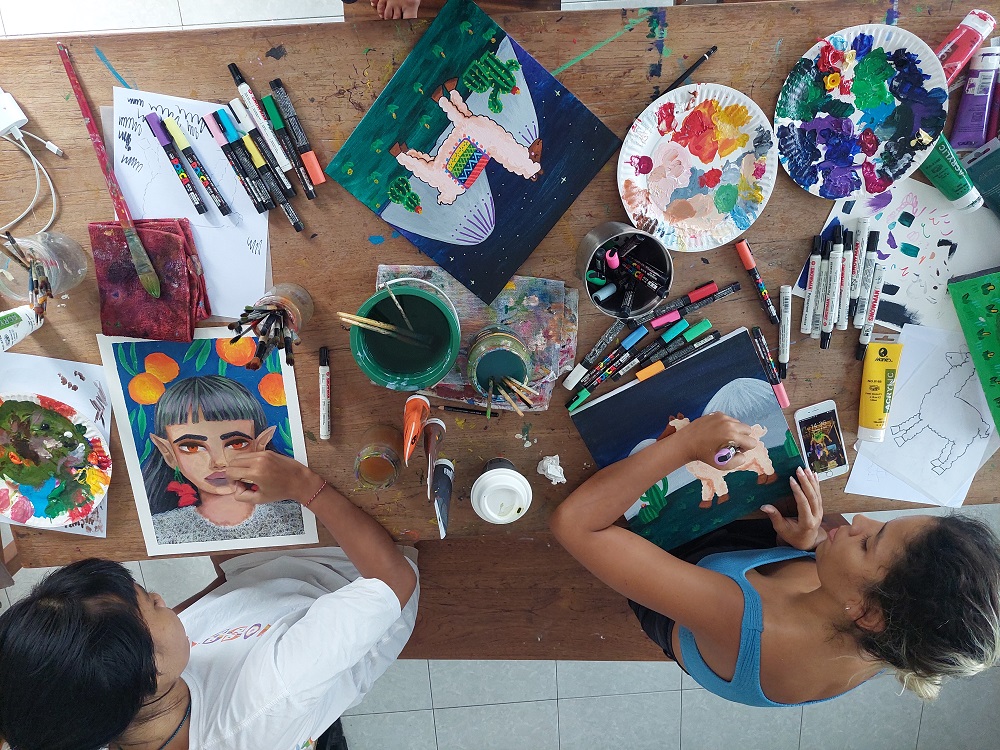 Want to unleash your inner Picasso or channel you creativity through painting? We suggest the painting classes at Rumah Rabbit Bali – a private art studio home in the quiet neighbourhood of Pererenan.
Founded by Bianca Timmerman (aka BunnyBone) in 2017, Rumah Rabbit was created as a safe and creative space for female artists. In 2020, Bianca began hosting art workshops in her beautiful home and studio as a means to marry two of her passions: her love of art and teaching.
At Rumah Rabbit, students will discover their artistic skills and creativity, offering classes for both kids and teens (4-13 years old), as well as classes for adults (14+ years old). The classes are available from Monday to Saturday with two sessions available, morning sessions starting at 10 am and afternoon sessions starting at 3.30 pm.
The art classes for kids and teens are designed to focus on creative, fun and stimulating projects whilst simultaneously helping develop fine motor skills, follow directions, and build confidence in their artistic potential.
Students will craft various art projects as they explore their creativity through a variety of materials and techniques including acrylic paints, watercolour paints, oil pastels, coloured pencils, collaging, paper craft, recycled and found objects, patterns, air-dried clay, and more. Conducted in small groups and in a great learning environment, the classes are scheduled depending on your child's age and art proficiency to ensure maximum results.
The adult art classes encourage you to connect with a community of art aficionados on the same path to finding joy and fulfilment in art-making because it's never too late to learn a new skill or revisit a childhood passion. Adult students can enjoy the flexible, open-studio format of classes offered.
The hands-on teaching artists will help you develop your drawing and painting abilities, and are ready to provide instructions, assistance and inspiration at a whim. Explore, plan and execute your project at your own pace, helping you develop intuition crucial to making personal and meaningful art. Personalise your learning with whatever it is you want to learn and how to learn it, either as you work on your artwork or with a series of exercises at your difficulty level preference.
Rumah Rabbit has a range of quality art materials and supplies that will be provided to you during the classes.
Jl. Bumi Damai Indah, Pererenan
+62 881 0384 49407
rumahrabbitbali.com/contact
rumahrabbitbali.com
---
Natural Dyes Class by Threads of Life Gallery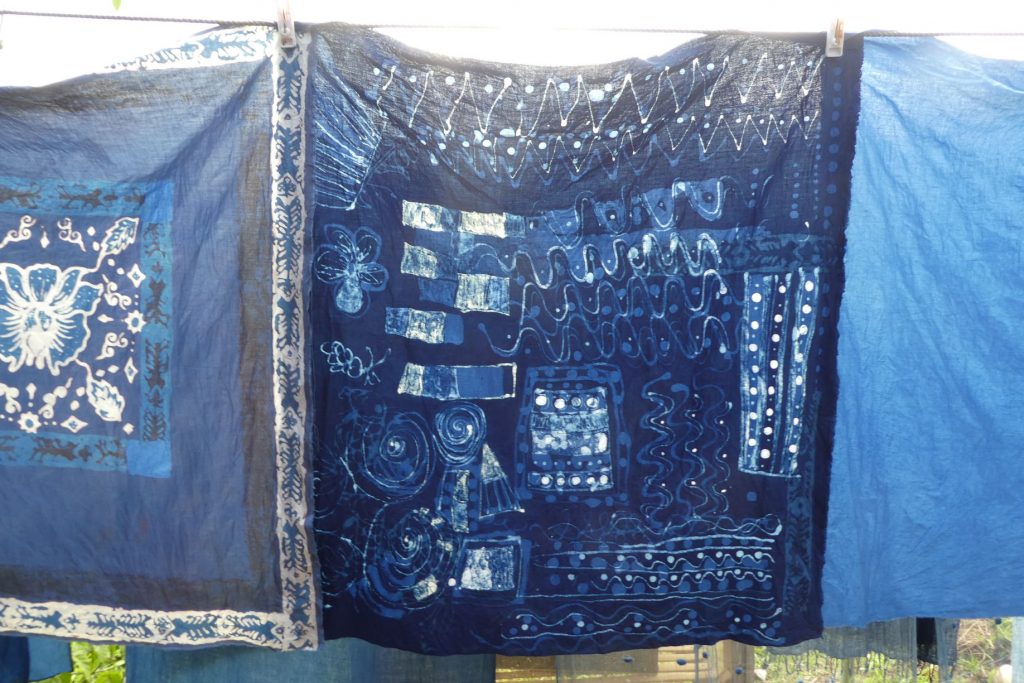 With a focus on local materials, natural dye, and fair trade principles, the Threads of Life Gallery in Ubud has been around since 1998 showcasing and selling high-value heirloom-quality textiles and baskets usually seen in museums.
Each piece is made to an exquisite standard, bought directly from over 1000 weavers on 12 islands across Indonesia. Their natural dye studio and botanical garden host small-group workshops led by senior research dyers and staff botanists, sharing their field research experience studying, documenting, testing, and teaching the archipelago's natural dye tradition. These workshops employ surface design techniques including batik, ikat, and shibori.
The natural dye batik class, hosted in Bebali Natural Dye Garden, is a unique insight into the botany, dye processes, and practice of Indonesia's textile traditions. It starts with a walk-through of the Bebali Foundation and the Bebali natural dye plant garden in which you will learn about some hundreds of plants used by traditional weavers across Indonesia to make natural dyes for cotton, silk, and other fibres.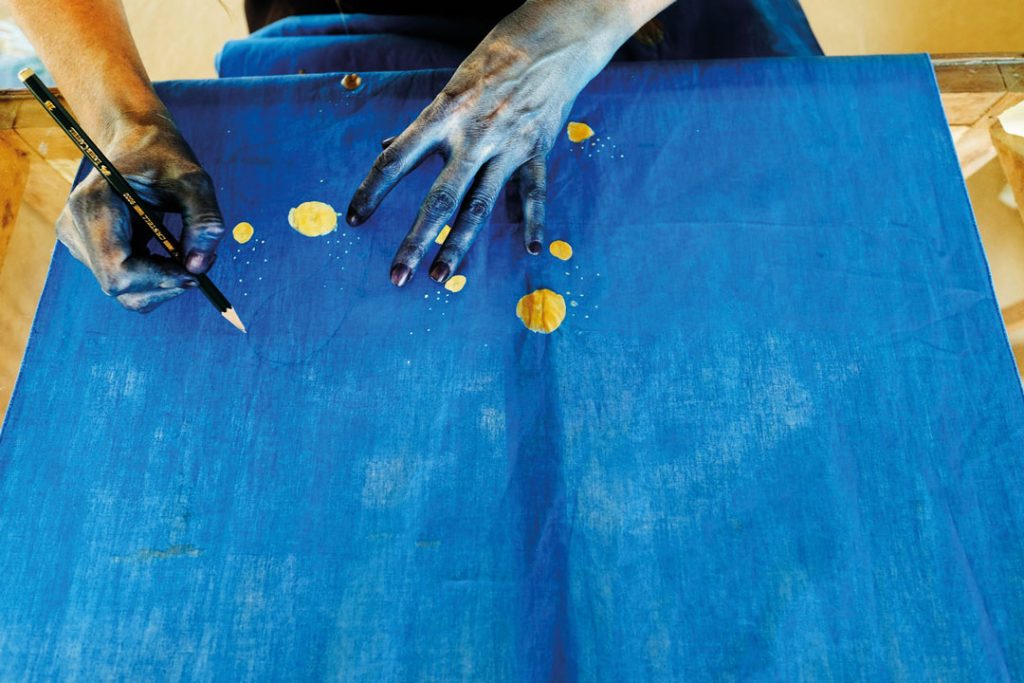 If you have more time and interest in exploring more about the processes of natural dye batik and the culture behind batik itself, opt for the 7-day Soul of Batik workshop with fine batik artists Agus Ismoyo and Nia Fliam (selected dates available).
Jalan Kajeng No.24, Ubud
+62 361 972 112
threadsoflife.com
---
Wayang Shadow Puppet-Making Class at Bali Culture Workshop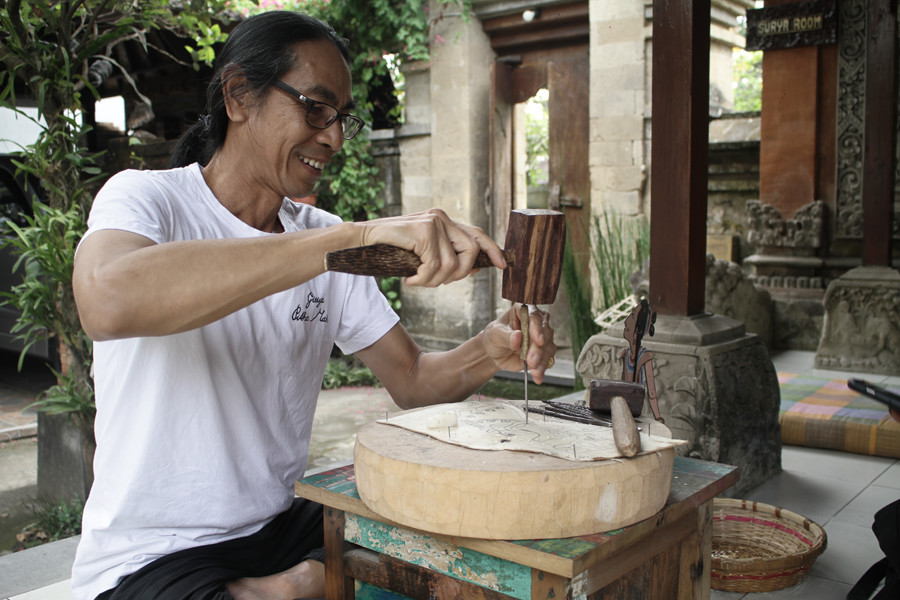 From running mini workshops in the '80s, Bali Culture Workshop bloomed into a hub for art classes, an exquisite gallery, and a bed and breakfast.
The classes on offer are run and taught by a family of multi-talented artists. Anything music related, such as the gamelan class, is taught by 12-year-old Surya, who has the passion and skill of a fully-fledged musician. Make sure to greet him when he performs a welcome song for you at the start of a class! Ibu Cokin is a retired dancer who travelled the globe in her early days, bringing the Balinese arts to an international spectacle. Pak Putra, her husband, is a man of many talents but all in all, is a professional dalang (puppeteer). His shadow puppet class is informative and insightful.
Not only will you learn how to craft a wayang kulit but you will also learn about the intricate world of puppet theatre art in Indonesia. The class is intimate, usually hosting 1 to 2 people but welcomes groups of up to 8 guests. Wayang-making takes half, if not more, of your day (up to 8 hours), as it involves very careful sketching, carving, chiselling, and colouring. You'll choose a character in a folklore to make but you also have the liberty to sketch your own drawing – people have opted for animals and nature.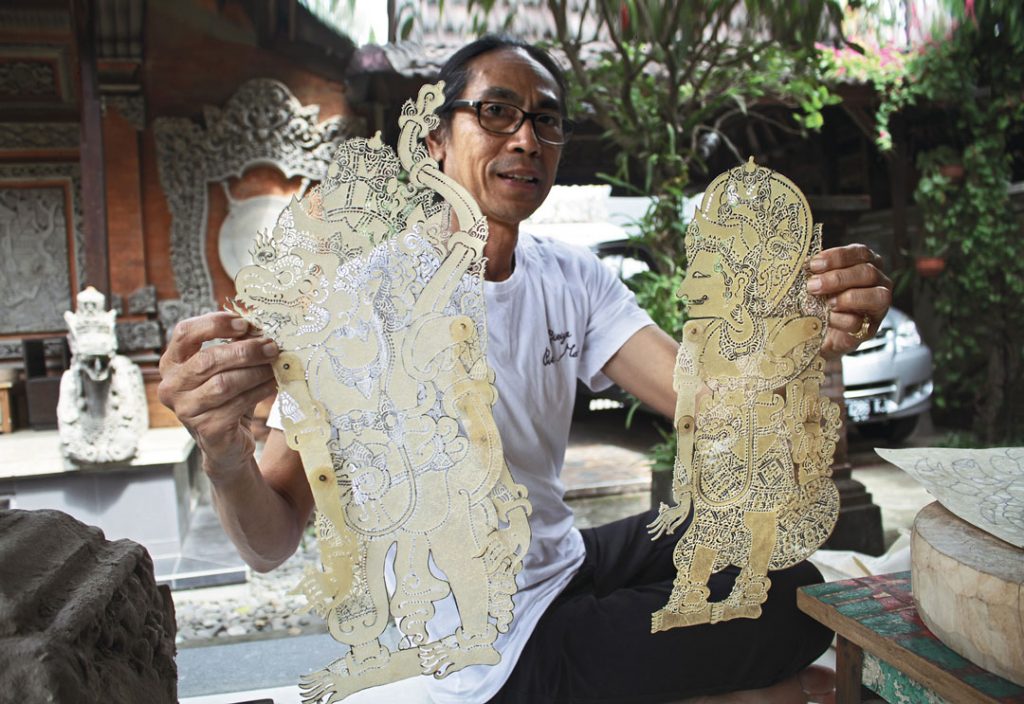 You'll learn how to work with different chisels and tools to shape the character – Pak Putra will help you get the hang of it. If you feel stuck or tired, you can take a breather from the Wayang workshop and de-stress in a fun group activity. The popular Balinese dance, tari kecak is one you could go for; or take lessons from Surya and master the bamboo xylophone. Bali Culture Workshop also hosts a Shadow Puppet Performance in their backyard. We recommend visiting this establishment if you're looking for an option for Bali art classes to take.
(Oka Kartini BnB on Google Maps)
Jalan Raya Ubud, Ubud
+62 878 6057 5571
balicultureworkshop.com
---
Batik-Making at Nirvana Batik Course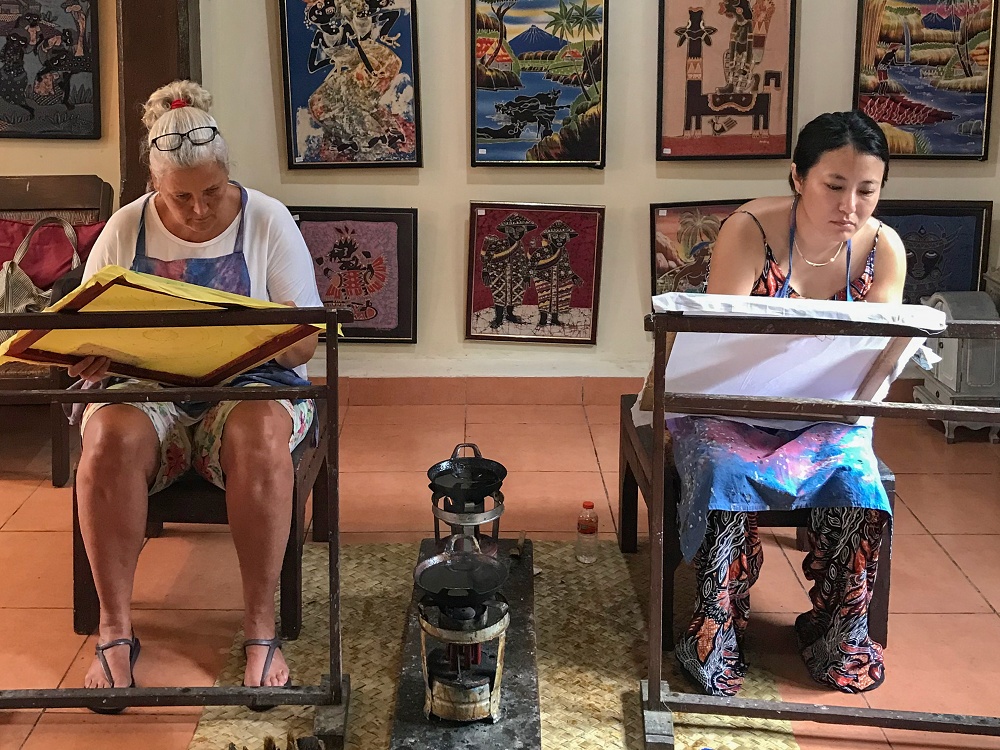 Learn the art of Indonesia's most treasured textile, batik. This is a technique of wax-resist dyeing applied to a white cloth and is emblematic of Indonesian culture and tradition, with distinct and exquisite patterns originating from different regions of the archipelago. Using a spouted tool known as a 'canting', wax is drawn delicately onto a cloth in a chosen image or style, and then colours are painted and dyed to bring this textile to life.
You can try this very meditative creative experience at Nirvana Batik, a batik workshop in the centre of Ubud. Discover the story, and learn the tools and techniques of making your very own batik work of art. The Nirvana Batik Course takes you through the entire journey, from wax drawing, colouring, dyeing and wax removal. The Regular Classes take place from 10am – 2pm (4 hours).
For a more immersive experience, you'll also find more complete one- or two-day courses which comprise the techniques for painting with "canting" and brush, hand colouring and dip dyeing in 3 to 4 colours, dyeing sequence, wax removal and finishing touches for the final product. Really complete courses from three-, four- or five days are available too, after which you'll be able to use all the knowledge gained to be more creative and experiment more independently. Whether you're an artist or not doesn't matter, this is a guided class and many find the process very therapeutic and relaxing, whilst learning a central part of Indonesian heritage.
So if you're looking to experience one of the most traditional Bali art classes, why not try out this batik-making course?
Jl. Gautama 10, Padangtegal Kaja, Gianyar
+62 812 3860 509
infonirvanaku@gmail.com
nirvanaku.com