For centuries, the exquisite craftsmanship of textiles and ceremonial cloths has been an integral part of Balinese traditions, forming a cherished heritage of the island. For visitors eager to delve into this time-honoured tradition, HOSHINOYA Bali now offers the Tenun Cagcag Traditional Weaving Tour.
At HOSHINOYA Bali, guests are invited to participate in an authentic weaving workshop, providing a unique opportunity to connect with local artisans through their latest programme. Here, guests can observe the intricate weaving process of "Tenun Cagcag" cloth, a traditional tenun style native to Ubud, originally reserved for Balinese nobility and religious ceremonies. While the word 'tenun' means weaving, 'cagcag' refers to the rhythmic sound produced by the wooden looms during the weaving process.
As hand looms create a symphony of clacks and claps, they meticulously weave together lengthy naturally-dyed threads, forming enchanting one-of-a-kind patterns. These motifs and designs draw inspiration from the island's lush surroundings, featuring elements from local flora and fauna.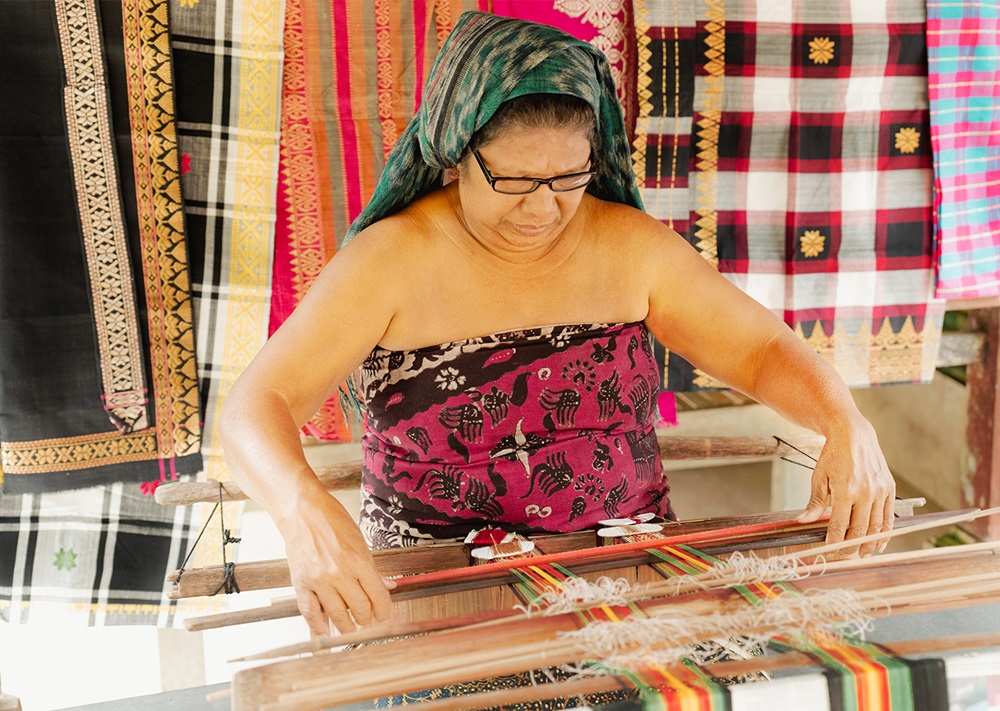 Witness the extraordinary skills of Ubud's master weavers firsthand, gaining insight into their techniques and uncovering the rich stories behind each fabric they create. Immerse yourself in a cultural journey that explores the heart of Ubud's textile heritage and the enduring traditions of these unique Balinese villages.
With a backdrop of Ubud's verdant landscape, the Tenun Cagcag Traditional Weaving Tour promises a truly exceptional experience, an invitation to discover the island's rich culture and legacy. This initiative is part of HOSHINOYA Bali's commitment to introduce visitors to the "Unknown Ubud" and to uphold the profound philosophy of preserving Balinese culture from within.
This carefully curated cultural immersion includes:
● Drop-off and pick-up at the artisan workshop
● A tour guide to explain the process
● Interaction with the artisan
● A 30-minute Tenun Cagcag weaving demonstration
● 'Camilan time' featuring traditional Balinese snacks and coffee or tea,
● The option to join offering prayers at the artisan's family temple.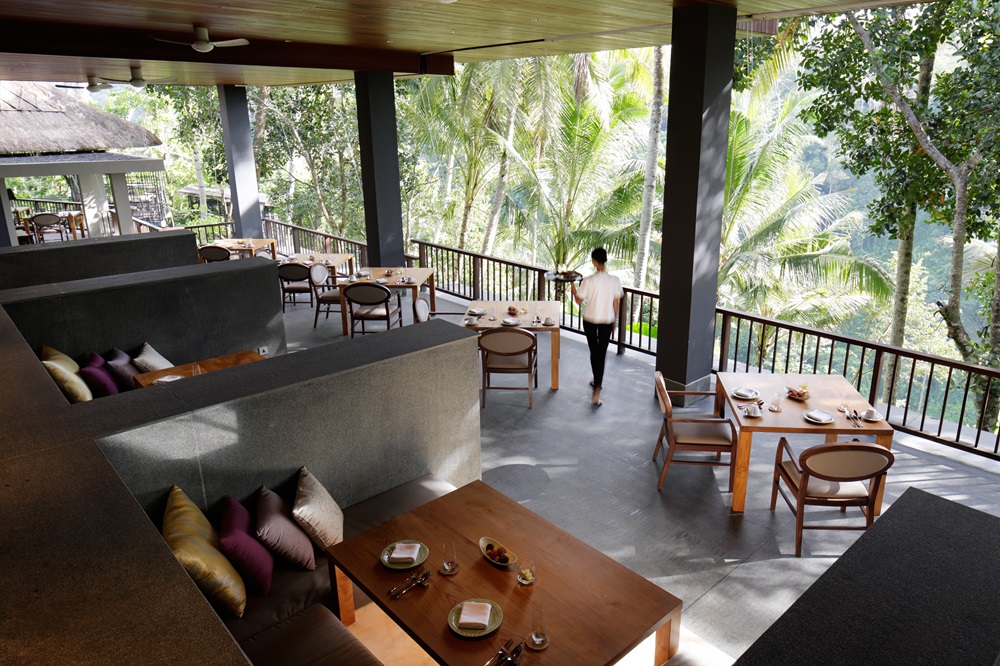 "We take pride in showcasing a unique Balinese heritage to our guests since the Tenun Cagcag Traditional Weaving Tour offers a refined yet traditional method of weaving passed down through generations. We would like to take action in preserving this skill that is fading away and support the current and future generations of Ubud artisans through our guest experience and cultural immersion," said Ryuichi Karakawa, General Manager of HOSHINOYA Bali.
This immersive programme has been available since 1 September 2023. Advanced booking is required. To make bookings, click here!
HOSHINOYA Bali
Br. Pengembungan, Penjeng Kangin, Tampaksiring, Gianyar
+62 361 849 3080
info_bali@hoshinoya.com
hoshinoya.com