What better way to spend your weekend at the 'Number One Beach Resort in the World' by 2014 Condé Nast Traveler USA Edition. Not just another spectacular view, you will be accompanied by good food and free-flow wine hosted in beautifully furnished beachfront restaurant – Soleil. With the success of the Sunday Brunch, followed by Weekend Dinner, The Mulia, Mulia Resort & Villas – Nusa Dua, Bali, maintain their quality above the level to make sure all guests experience a perfect weekend over decadent gastronomy experiences.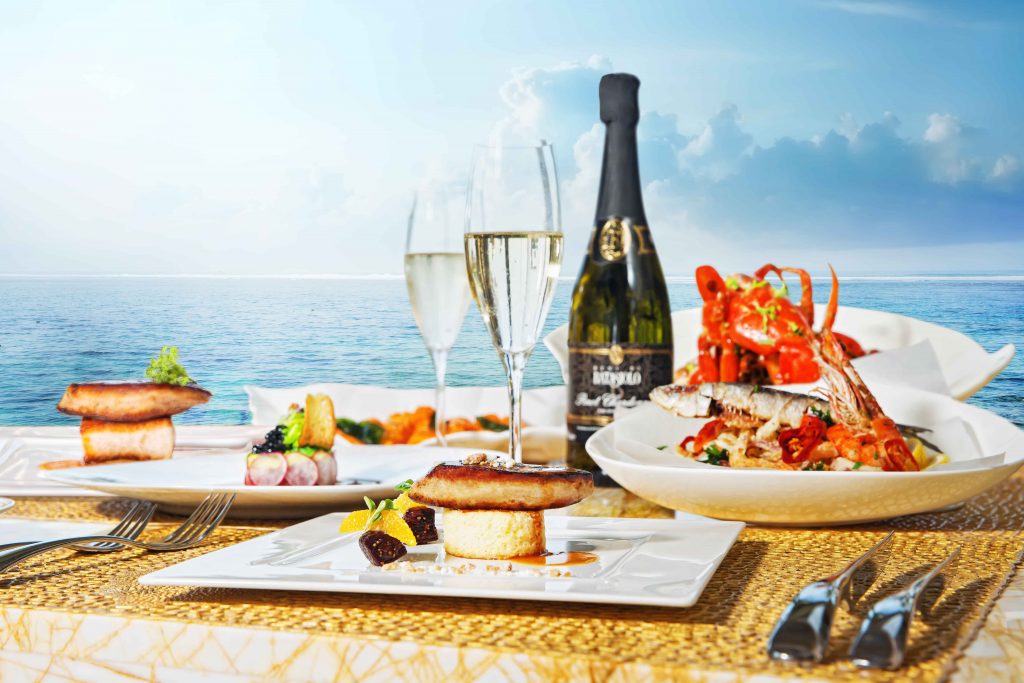 Guests are invited to gather with their friends or loved ones to savour the exquisitely prepared Mediterranean and Pan-Asian buffet of Italian, Indonesian, Thai and Vietnamese delights. Take part in The Mulia's moveable feast of culinary treasures with a selection of wines and cocktails, crowned by the delectable and expansive dessert buffet featuring a towering fountain of cascading chocolate as well as an amazing variety of sweets and confections. You don't even have to drive! Pick up service for Sunday Brunch is available for Nusa Dua, Jimbaran and Uluwatu areas.
For more information and reservations, please call (0361) 3017777 or e-mail soleil.reception@themulia.com.