The gorgeous Desa Visesa Ubud invites you every weekend to enjoy their 4-hectares of sprawling agricultural land, complete with growing rice fields and farm animals. Their new 'Weekend Santai' experience includes an all-you-can-eat lunch so that you can spend your Saturday or Sunday, eating, lounging and enjoying the Ubud vibes.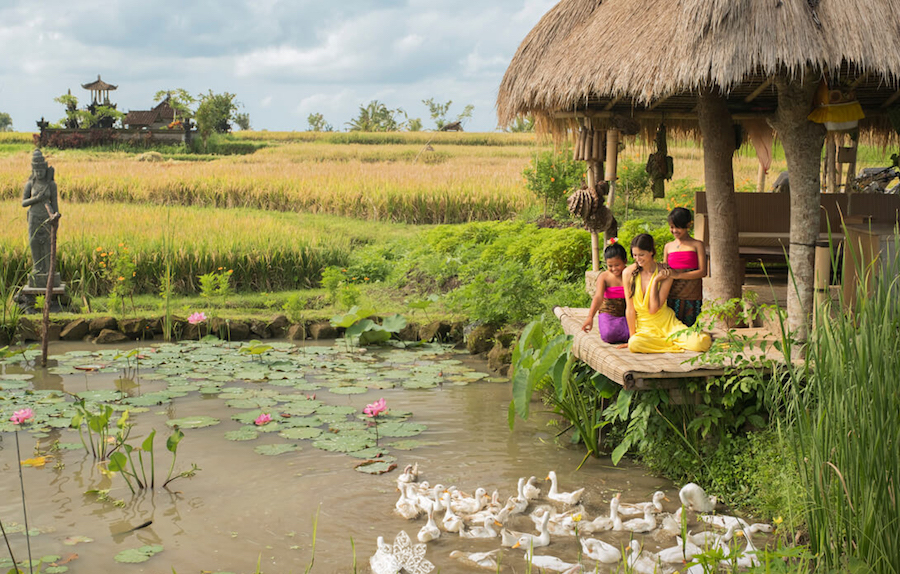 With Weekend Santai, for only Rp.150,000, you can enjoy an all-you-can-eat lunch, together with free water and ice tea, 10% off wines and cocktails, 1 free day pass for the Kura Kura bus and also one pass to see one of Desa Visesa's legendary "Balinese Living Arts" performances, either Dewi Sri or Siwa Nataraja.
Lunch will be served at Lesung Restaurant, a breezy, al-fresco venue surrounded by nature. It focuses mainly on Indonesian cuisine, whilst international dishes are available as well. You can even take a little tour around the greenery here, seeing the gardens that grow the fresh produce used in the kitchen, from organic fruits, vegetables, herbs and spices. This is all a part of Desa Visesa's strong permaculture philosophy.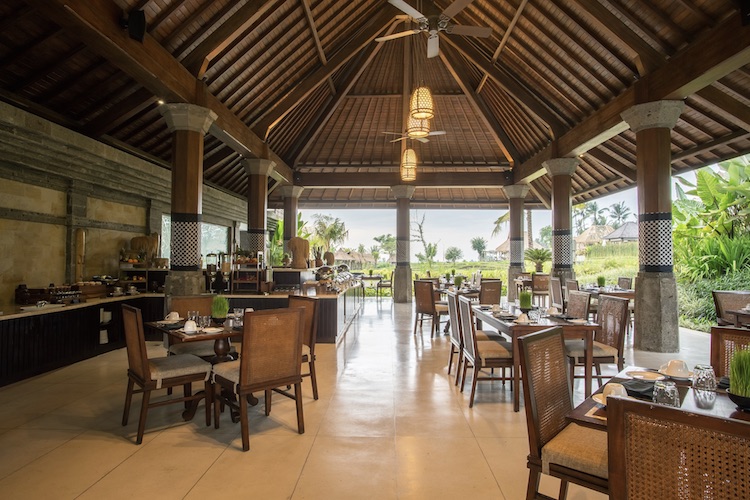 The two, daily performances 'Siwa Nataraja: Bali Unmasked' and 'Dewi Sri: The Quest for Balance' are very special. These have both been created through the collaboration between Made Sidia, a dalang or puppet master, and Peter Wilson, a renowned Australian show director. The story of Dewi Sri is shown in the rice fields of Desa Visesa, whilst Siwa Nataraja is shown at Puri Kantor Ubud (Royal Palace), in central Ubud. These dances alone are usually Rp.200,000-300,000.
So, why not enjoy the open Ubud atmosphere at Desa Visesa, along with a leisurely lunch and top it all off with a unique dance performance right there in Ubud. Contact Desa Visesa directly to take enjoy their 'Weekend Santai' experience.
Desa Visesa Ubud
Jalan Suweta, Banjar Bentuyung Sakti, Ubud
Phone: 0361 2091788 / +62 878-6178- 6161
Email: info@visesaubud.com
www.desavisesa.com