The beauty world has sworn by micellar water. If you peek inside the cosmetic bag of make up artists, models, and celebrities, it's almost certain you'll find a bottle of this first-step facial cleanser. It has a simple yet essential job of removing makeup, dirt, and impurities, typically done prior to washing your face. It's a must have in your handbag, carry on and even medicine cabinet.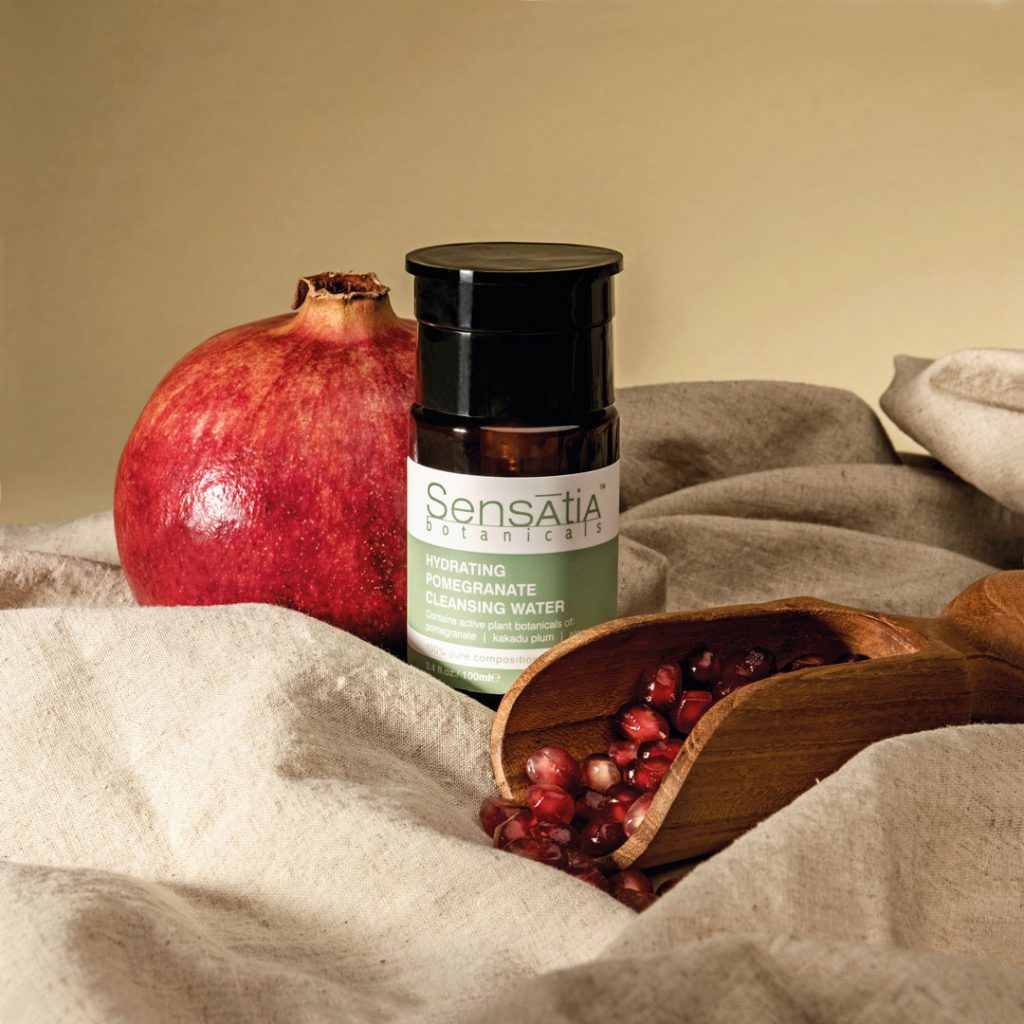 Taking micellar water to another level, Sensatia Botanical's Hydrating Pomegranate Cleansing Water is high-quality, natural substitute to the universal, first-step facial cleanser. Each bottle is packed with micelle molecules and active botanics, carefully selected to optimise its ability to remove impurities whilst simultaneously providing hydration. It contains extracts of pomegranate, aloe vera and Kakadu plum (known to be exceptionally rich in Vitamin C), which all help to balance your skin tone and reduce the appearance of lines and wrinkles. These ingredients are also rich in antioxidants, helping to combat skin inflammation, treat acne breakouts and dark spots. Best of all, it's alcohol free!
Sensatia Botanicals understands the importance of double cleansing as part of your daily skincare routine, which is why they created the Hydrating Pomegranate Cleansing Water. Its a no-rinse cleanser, recommended for daily use on the face and neck, helping remove make up and any excess oil.
Sensatia Botanicals is a feel-good company founded in Bali, employing and empowering local Balinese people. Stores can be found all over Bali in Canggu, Seminyak, Kuta, Sanur, Jimbaran, Nusa Dua, Ubud, Denpasar and Karangasem. Find their stores or shop online by visiting their website.