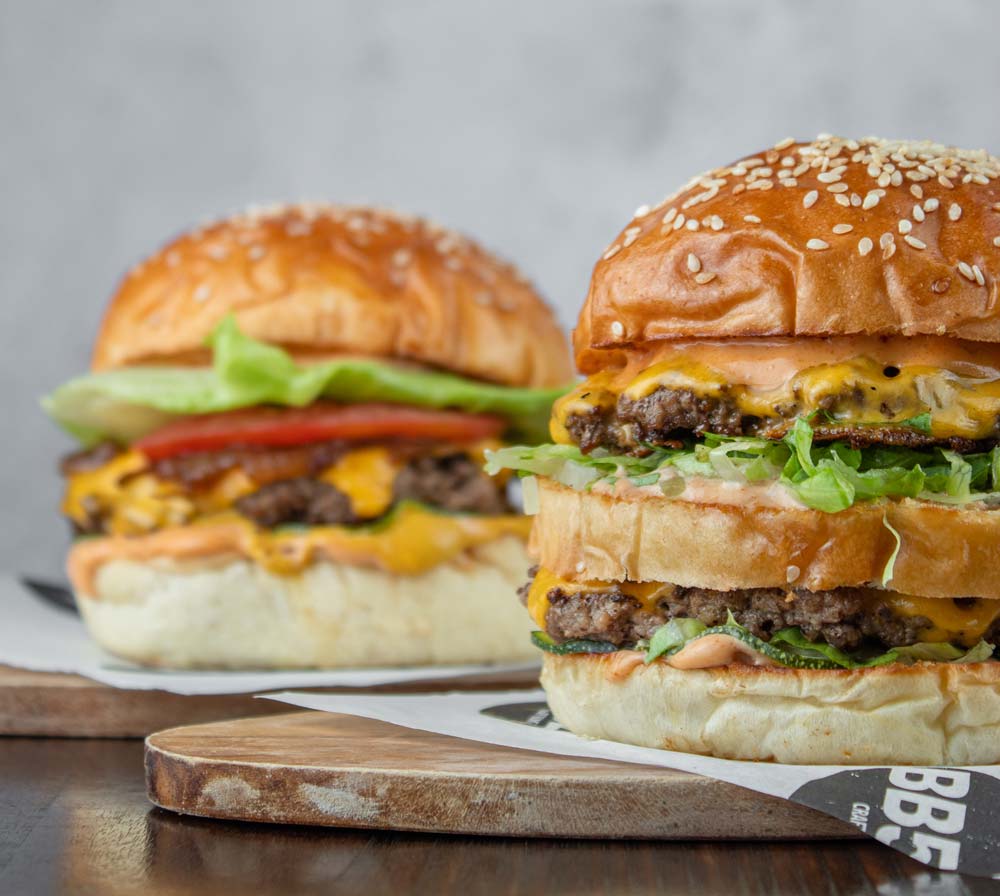 At the beginning of 2023, BB52 Craft Burgers added 'craft' to their name, as part of their mission to serve up delicious, artisanal-style burgers to their customers. Not only that, the popular joint has expanded to more parts of the island, with even more venues in the works.
At their flagship venue in Berawa, Canggu, BB52 Craft Burgers has been pleasing a steady stream of customers with their mouth-watering comfort creations. And 'creations' is the right word as the restaurant does more than just flip meat patties: between the buns you can expect quality beef, grilled to juicy perfect, served with fresh ingredients and condiments. Going fully artisanal, the sauces and pickled goods are all made in-house, and even the lettuce is house grown!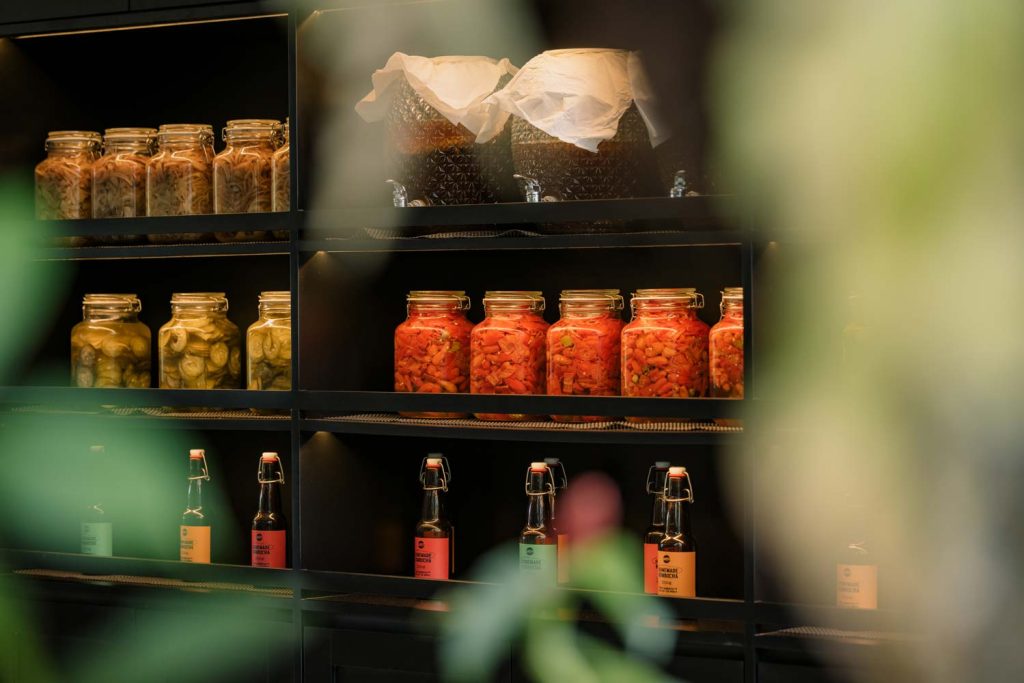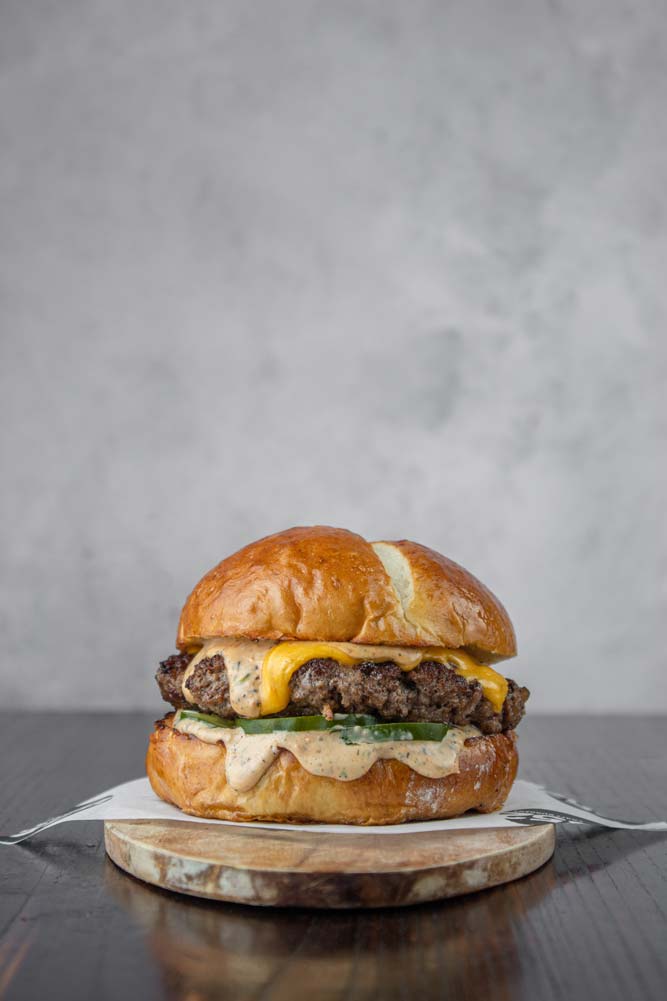 Their wide selection of burgers has been thoughtfully put together, hence the 'craft'! The OG, for example, features a whopping 170gr dry-aged wagyu beef patty, complemented by sharp cheddar, sour pickles, and miso onions, served in a pretzel bun. The Truffled Hot Chicken features chicken fried to a golden crisp, Nashville spices, white ranch slaw, truffled hot sauce, and parmigiano reggiano neatly stacked into a soft and silk sesame milk bun. From 'Steak Sangas' to Fillet o' Fish and even a keto option (Skinny B**ch), there are plenty of burgers to choose from.
This is more than just a burger joint, in fact, as BB52 also serves delectable Subs and Hotdogs (e.g. Mummas Meatballs, Asian Pork Roll), über comfort food sides including the highly-addictive waffle fries, creamy mac and cheese, hot wings and their now famous homemade chicken nuggets.
Don't eat meat? No problem. BB52's Vegan Burgers and Vegan Sides have you covered. Choices of mushroom or quinoa patty, vegan 'eggs', 'cheese' and creamy sauces have all been crafted for your delight.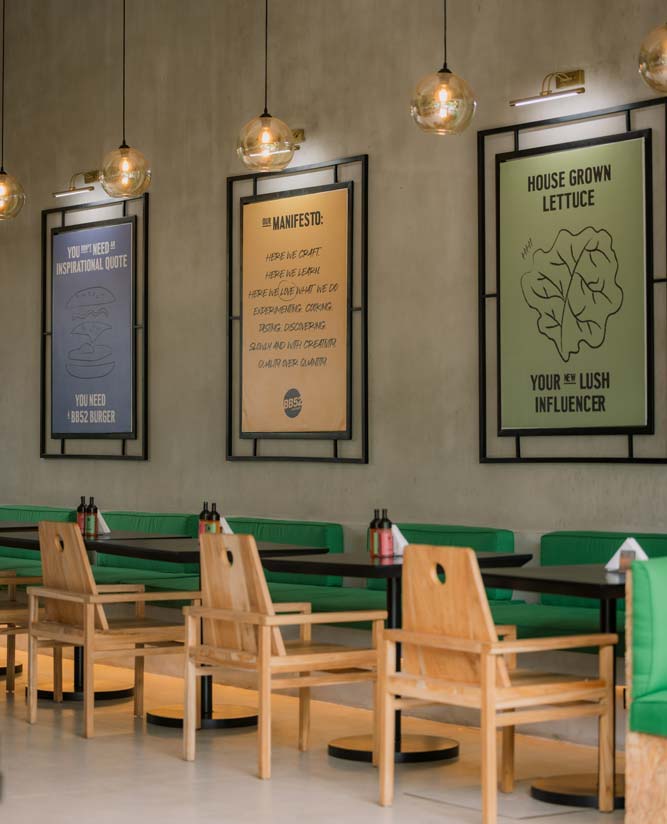 This year, BB52 Craft Burgers has expanded to Uluwatu, opening a spacious, 45-seat venue along the area's favourite restaurant row (Labuan Sait). The Uluwatu hotspot also features a breakfast menu, with burgers reimagined into morning English Muffins, featuring wagyu beef sausages, eggs, chicken and vegan sausages. Non-bun bites are also available, with whole Big Breakfasts (and vegan version), Steak & Eggs, Sweet or Savoury Pancakes, and Smoothie Bowls all available.
Coming soon will be a new venue opening in Ungasan, announces Ado Dozovic, Founder of Tavolo Group, also known for other popular F&B brands on the island, including The Avocado Factory, Hippie Fish, Uma Garden and The Shady Bars. Together with consulting chef, Bowdy Tolhopf (Mr. Egg, Bagel Haus, Lucy Lu, Dirty Sanchez), they two hope to spread the love of artisanal and craft burgers around Bai.
BB52 Craft Burgers
Locations: BB52 Canggu | BB52 Uluwatu | BB52 Ungasan (Coming Soon)
@bb52burgers
bb52burgers.com