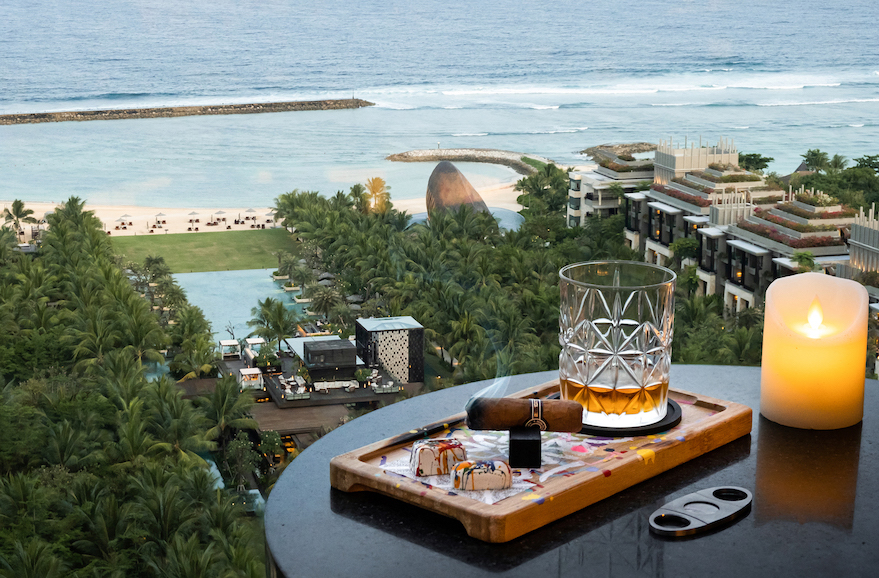 Found at the top of the floor of The Apurva Kempinski Bali, a rooftop destination overlooking the entire resort and the ocean beyond, is L'Atelier by Cyril Kongo. This one-of-a-kind lounge and bar has recently revealed a new concept where guests can enjoy a taste of the 'Kongo Lifestyle'.
Cyril Kongo is a world-renowned artist in the graffiti art scene. Beginning, as many graffiti artists do, with street painting, he evolved his artistic style and created thought-provoking masterpieces that caught the attention of the world. Having visited The Apurva Kempinski Bali on holiday, his love for the resort — and indeed the resort's appreciation of his art — resulted in the opening of the French-Vietnamese artist's very own atelier (private artist's studio) on the top floor back in 2021.
Adorned with the vibrant colours and signature style of Cyril Kongo's art, from murals that run the side of the outdoor terrace to the bright, kaleidoscopic canvases that hang on the walls, L'Atelier by Cyril Kongo is somewhere where art and lifestyle converge. The elevated lounge and bar presents offerings of the 'Kongo Lifestyle',  inspired by the artist's own tastes and preferences, serving an impressive selection of the finest Champagne, wines, whiskey and spirits, as well as premium cigars and shisha.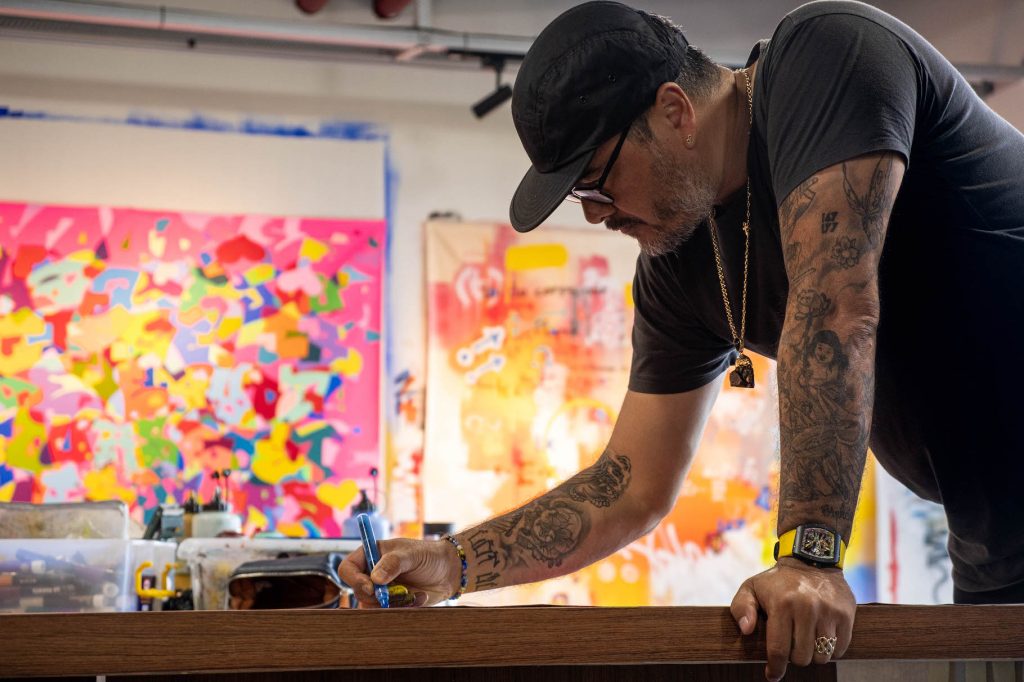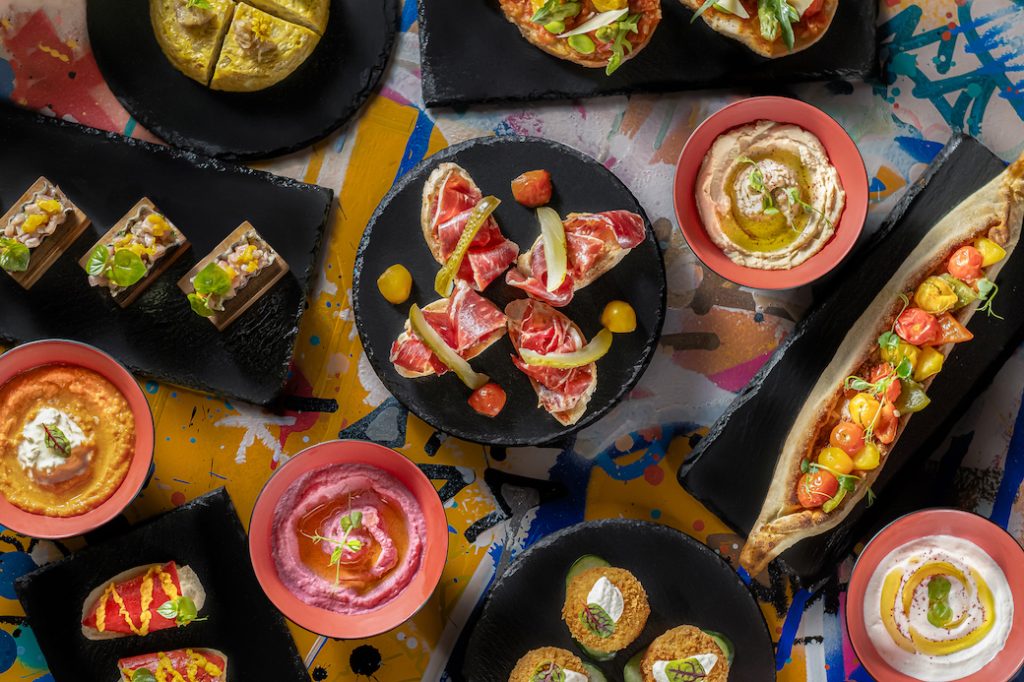 Furthermore, the resort's chefs have created a special menu just for the avant-garde destination. A selection of fresh, fragrant Mediterranean tapas that suit the tropical weather of Bali, as well as the fine selections of drinks found only on the rooftop.
Of course, as a place of creativity and colour, music is a must at L'Atelier and talented resident pianist Truedy is known to tickle the ivories of the bespoke, graffitied baby grand piano; or DJ-Saxophonist Jimmy Sax brings his own flavour to the top floor. Thus, the experience of the elevated lounge and bar is complete, creating a space perfect for a relaxed soirée, social gathering, art-inspired night out, multi-sensory dining experience or after-dinner drink.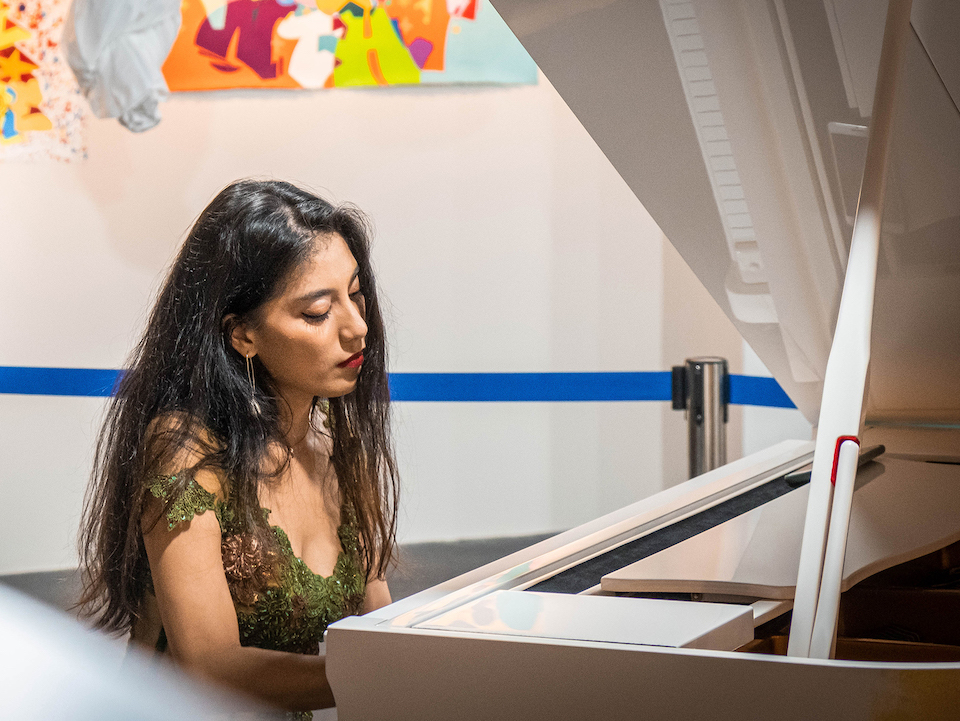 L'Atelier by Cyril Kongo is open daily from 5pm to midnight.
Follow @latelierbycyrilkongo for updates. Reservations are recommended: +62 361 209 2288 or email to restaurants.bali@kempinski.com.
The Apurva Kempinski Bali
Jalan Raya Nusa Dua Selatan
+ 62 361 2092288
kempinski.com/bali