A household name in the world of Indonesian bartending since 2014 when he won the Indonesian leg of the DIAGEO World Class Cocktail Competition, Arey Barker is a lovable character with plenty of charm and charisma, and a ton of talent.
---
He started his career as a bartender in 2006, at 18 years old, and having honed his skills in various bars around the island including W Bali, Arey Barker has now been working the last two and a half years as group head mixologist for hospitality powerhouse 8 Degree Projects, where he is focused on overseeing the beverage offerings at the stylish up-market restaurant and bar, Bikini.
He is passionate about showcasing local Balinese and unique ingredients and combining them with culinary techniques to surprise you and make inventive cocktails with a twist.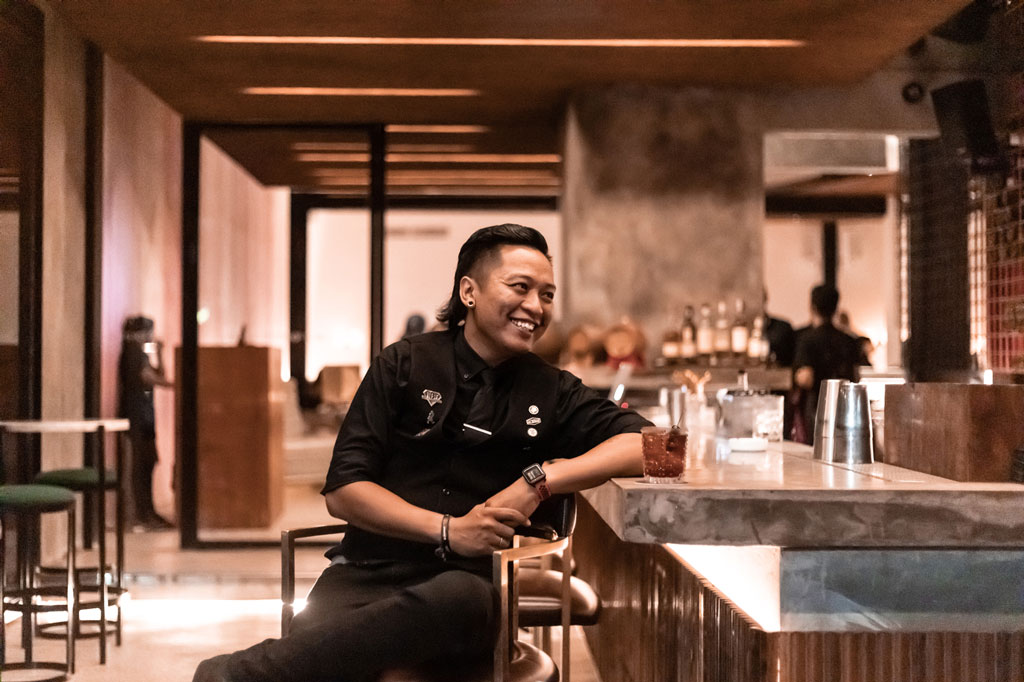 At Bikini Arey focuses on hand-crafted cocktails, sourcing fresh, local and imported ingredients to create all of the bar's own in-house syrups, bitters, foams and other combinations. For instance, the combination of chocolate and yuzu, or cashew nut and cinnamon which becomes a syrup or sub-ingredient for the cocktails.
To differentiate the taste of his cocktails, Arey and the bar team at Bikini use a lot of unique processes, techniques and interesting ingredients, often inspired by the culinary team working alongside them in the Bikini kitchen.
Arey's playfulness reflects on one of his signature cocktails, For Fig's Sake, where he makes a little twist of the Boulevardier, with fig and cinnamon in the whisky. Then to extend the taste, he adds coffee and cherry, with these ingredients being made through the sous vide machine.
Arey Barker's 'For Fig's Sake'
Ingredients
• Fig and cinnamon infused Bourbon 20ml
• Coffee Sweet Vermouth 20ml
• Cherry infused Campari 20ml
Method
• Stir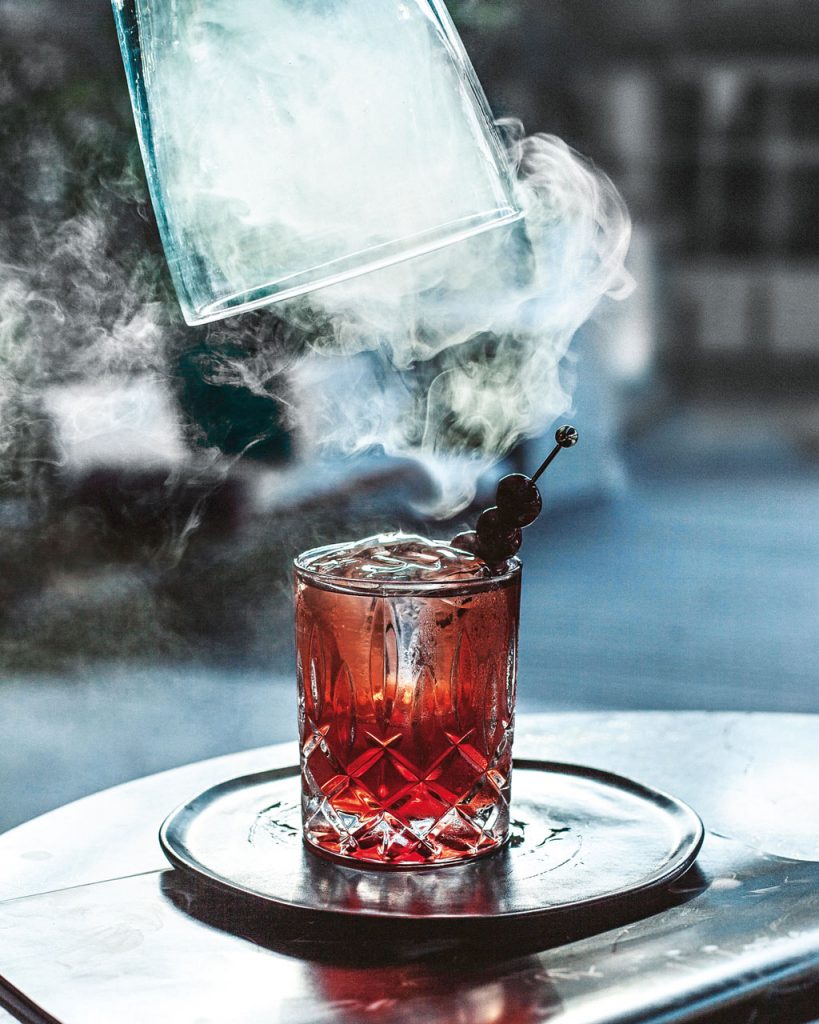 BIKINI Bali
JL. Kayu Cendana No.6 Seminyak, Bali 80361
www.ulookhotinbikini.com