Unleash your creative side with a pottery and clay art workshop. These classes will help you to turn a lump of clay into a beautiful art. There is no limit to learning, and that is precisely what these classes will help you achieve. Creating something beautiful offers immense pleasure, but seeing something coming to life out of your own hands is simply delightful. Pottery can be one such hobby, and when converted into a passion, can transform a seemingly simple material into works of art.
Sari Api Ceramics Studio
Meaning the 'Essence of Fire', that is exactly what the participants are looking for when creating their pieces at Sari Api ceramic studio. Surrounded by lush green rice fields that encourages creativity, the founder – Suzan Kohlik – has been offering classes and workshops for all ages at any level in wheel-throwing and hand-building since 2000.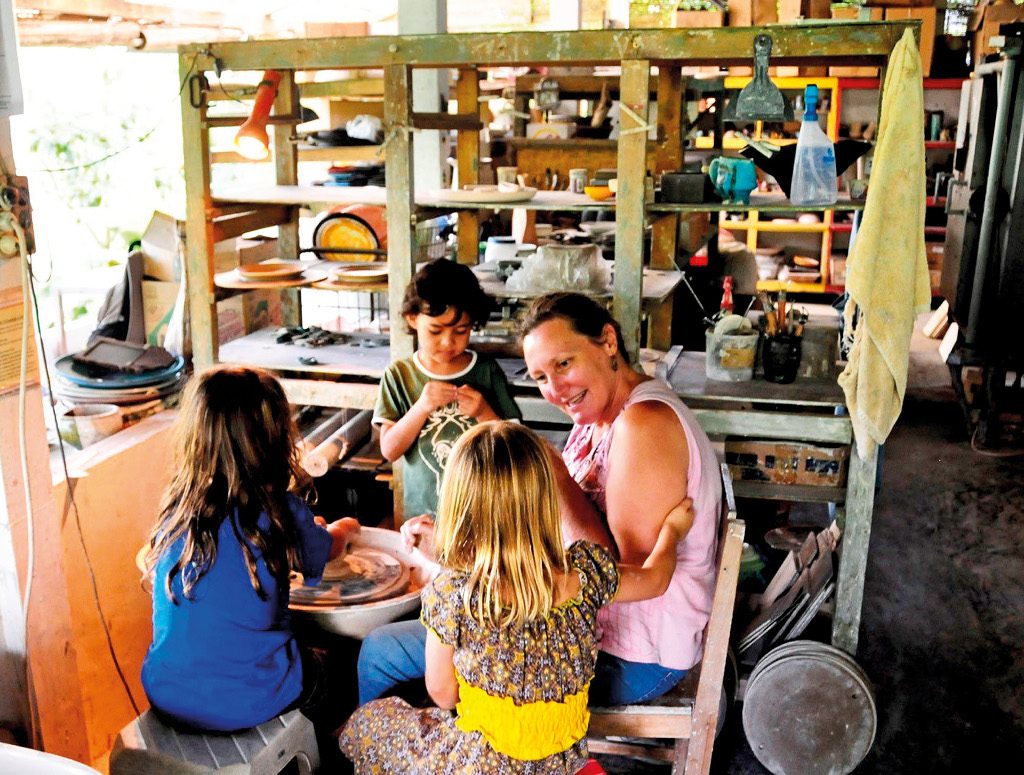 It is wonderful to see people from all over the world come together in the spirit of creativity and play in this studio. For those who are already proficient in making ceramics and need a place to work and get their work fired, Sari Api also opens opportunities to rent studio access. Equipped with 3 electric wheels, a large gas-fired downdraft kiln and plenty of workspace, you are about to start a journey towards mastering this art form.
Sari Api Ceramics Studio
A : Jalan Suweta, Ubud, Gianyar (view on map)
T : +62 81 338814973
W : www.sariapi.com
---
Gaya Ceramic Arts Center
"Approaching clay not only from the standpoint of a skill-building experience, but also as a creative exploration, tapping stimuli from landscape, architecture, cuisine and culture that cannot be found anywhere else but here in Bali." With that statement, Gaya CAC offers a stimulating programme of international workshops, continuous weekly wheel throwing classes, and a fabulous ceramic resident artist programme.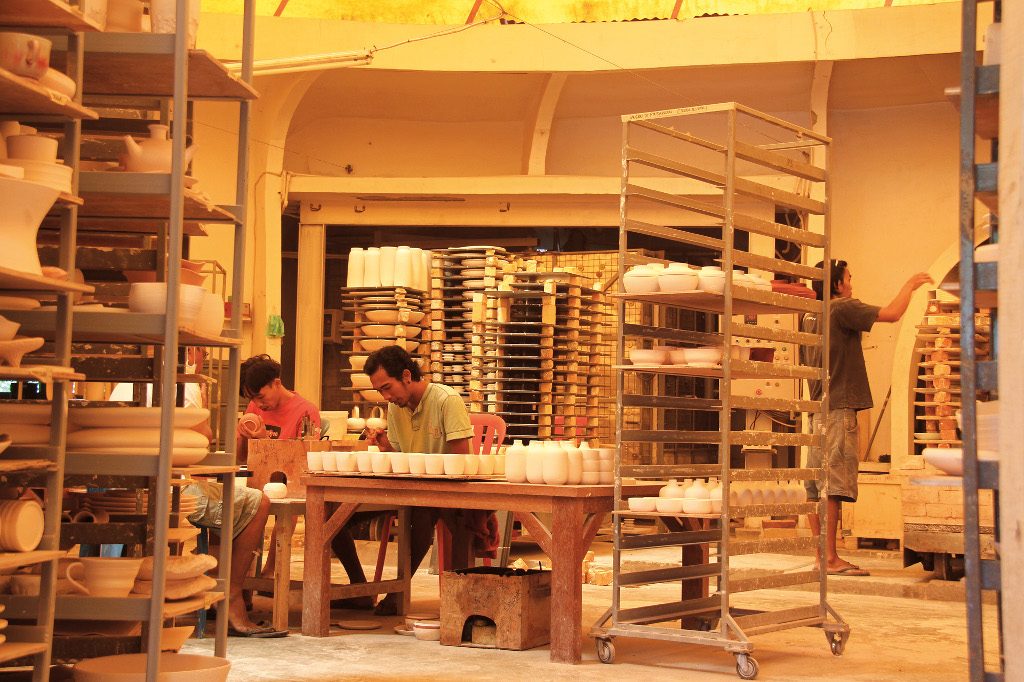 Their team of masterful ceramicists, designers, and production artists altogether will share inspiration and techniques to expand one's knowledge and horizons. Gaya CAC coordinates every detail so that participants can focus on the experience at hand. Please check on their monthly calendar for detail fees and programmes.
Gaya Ceramic Arts Center
A : Jalan Raya Sayan 105, Ubud (view on map)
T : +62 361 8989515
W : www.gayaceramic.com
---
ART'ha Ceramic
With more than 20 years of experience, I Made Artha will help to fine tune your aesthetic discipline and be transported to the realm of fine art. It can be a bit difficult initially as you work your way around the clay and the potter's wheel, but this pottery class will help you not just have fun it but also to gain a certain level of expertise.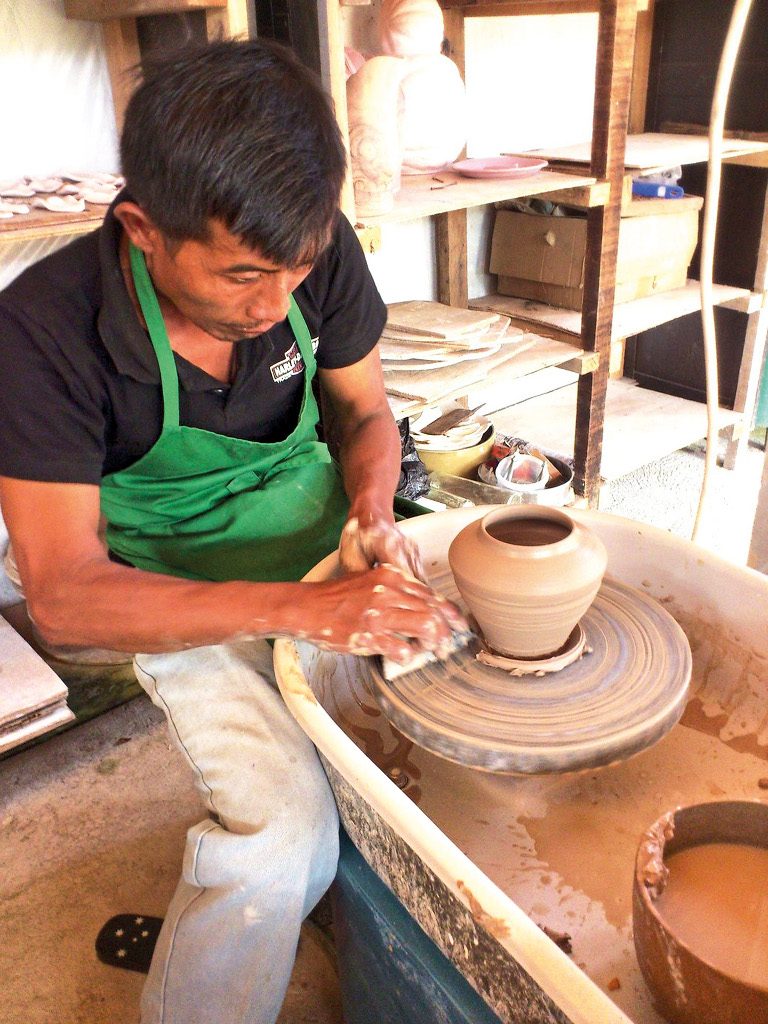 The studio is equipped with two gas-fired kilns, three potter's wheels and two large working tables. The space is calm and supports your creativity well. You will see a variety of ceramic techniques, including hand building, throwing on a wheel, decorating (sculpting and painting), moulding, glazing and firing. One session for adult is IDR 300,000 with class available from 9AM to 2PM.
ART'ha Ceramic
A : Keengetan Singakerta, Ubud, Gianyar (view on map)
T : +62 877 61638533
W : www.arthaceramic.com
---
Clay Craft
Settled within the compound of the Renaissance Uluwatu Bali Resort, Clay Craft is in fact an international restaurant within which you'll find their very own, in-house pottery studio!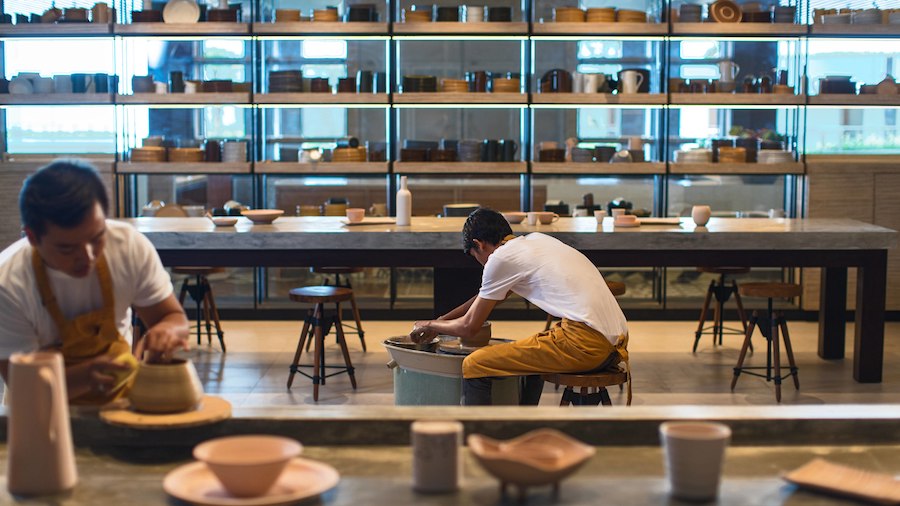 Here on the cliffs of Uluwatu, the poolside Clay Craft restaurant is no doubt a surprising addition to the available pottery classes on the island. The studio contains 3 sophisticated pottery wheels and a kiln; here children from as young as 5 years old and adults can learn and craft their skills in pottery making. The resident potter will give you guidance from clay preparation to moulding a pot. Through the stages, kids learn how their body and hand movements bring about different shapes to the pottery creation. After 4 days, the pottery can be picked up or delivered your door, should you not have time to collect.
The best part of course is that before or after (or during if you're not taking part yourself), you can take a seat at the stylish Clay Craft restaurant and dive into an eclectic international menu, also with local delicacies.
Clay Craft
Renaissance Bali Uluwatu Resort & Spa
Jl. Pantai Balangan I no.1
+62 0361 2003588
www.renhotels.com