The Bali Safari and Marine Park, found in the Gianyar Regency en-route to east Bali, is an absolute family favourite. Guests come and spend the day touring the park, seeing many shows and of course many animals. However one of their newest experiences, the 4×4 Jeep Safari, is proving to be very popular.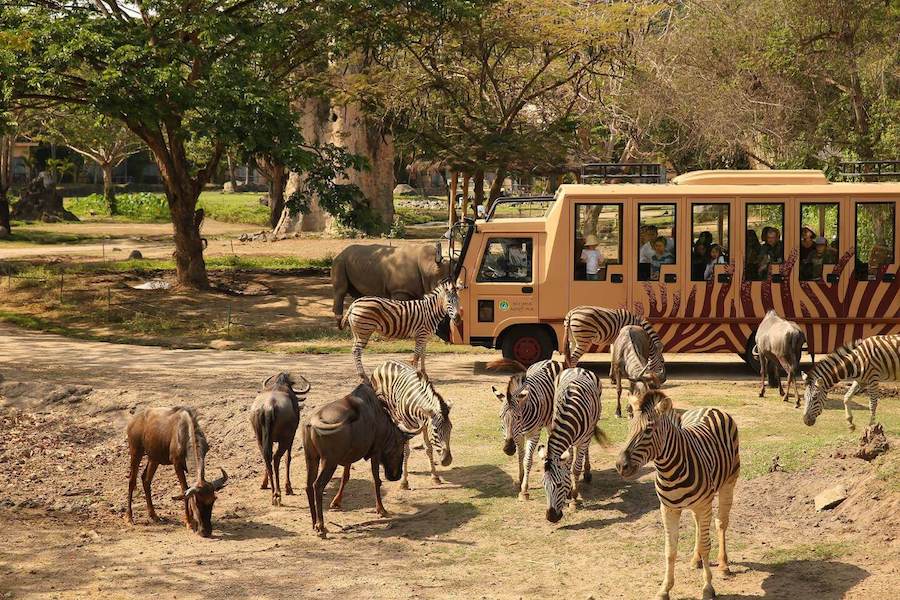 On a regular trip to Bali Safari, you'll get to jump into their Jungle Hopper, a big safari tram that will take you through the park's vast safari route, through their many regions and sections. You'll see soaking hippos, sun bathing crocs, sleepy lions, prowling tigers, leaping gazelles and more – there are over 100 species found throughout the whole park!
Whilst the Jungle Hopper is a great way to see the animals, the new 4×4 Jeep Safari brings you much closer to the animals on the tour. Climb into an old, Land Rover Defender, big enough for four people, and strap in. Whilst you're taking the same route as the regular Jungle Hopper, in the jeep you're much lower and the windows open. This means as you drive past the zebras  and deers you're coming face-to-face with them, snouts, slobber and all!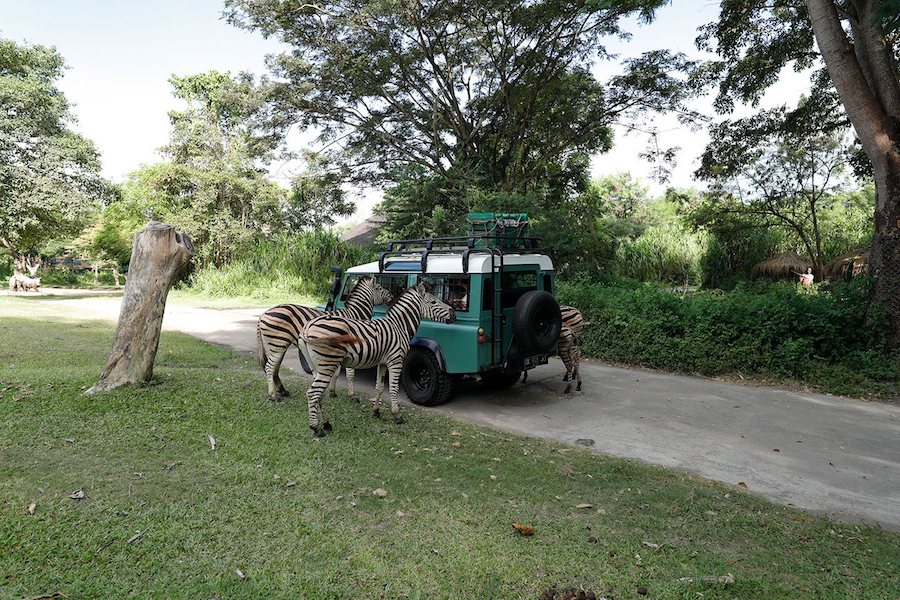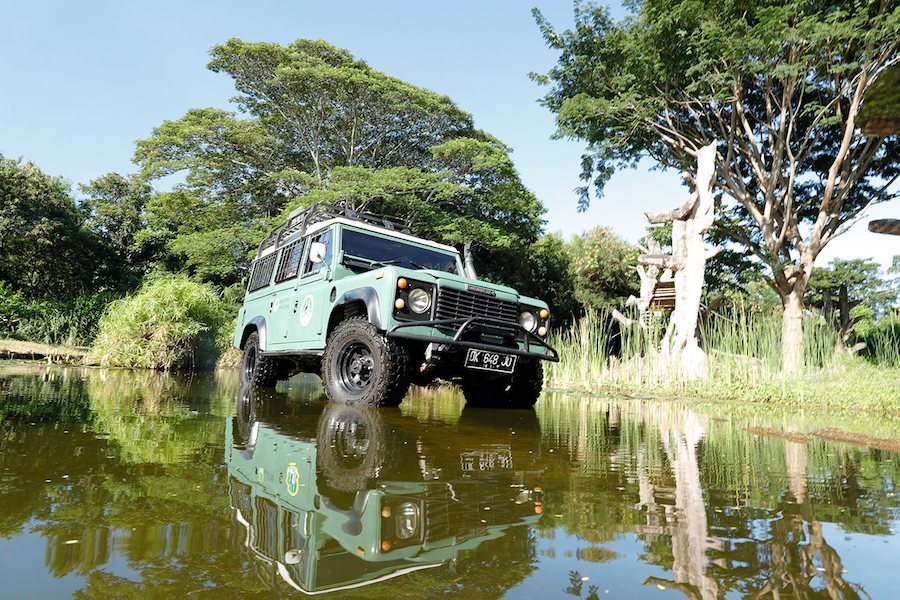 Your tour comes with buckets of carrots, so whilst these friendly animals say hello you can feed them along the way. The children are bound to love it and the up-close interaction is an entertaining for everyone. Of course, when it comes to the big predators it's time to close up those windows! But even then the view from the jeep gives you a closer, more intimate look at the lions and tigers. The best part of the journey is that its totally private, and will guarantee you an intimate encounter with the free-roaming animals of the park.
Afterwards, if you take the full 4×4 Package, you'll get to enjoy the rest of the park's offerings, including seeing the tiger and elephant presentations, the impressive Bali Agung Theatre Show, lunch at Uma Restaurant, access to their waterpark, the fresh water aquarium and more.
So, if you're an animal lover get up-close and personal at Bali Safari and Marine Park with their 4×4 Jeep Experience.
Bali Safari and Marine Park
Jalan Bypass Prof. Dr. Ida Bagus Mantra Km. 19,8 Kec. Gianyar, Bali 80551, Indonesia
+62 361 950000
www.balisfarimarinepark.com