Laidback and sophisticated, Sundara has long been the destination of choice for leisurely dining along the iconic Jimbaran Bay. With front-row seats to spectacular sunsets, the beachfront venue has made sure that accompanying sundowners match the magic of these special moments.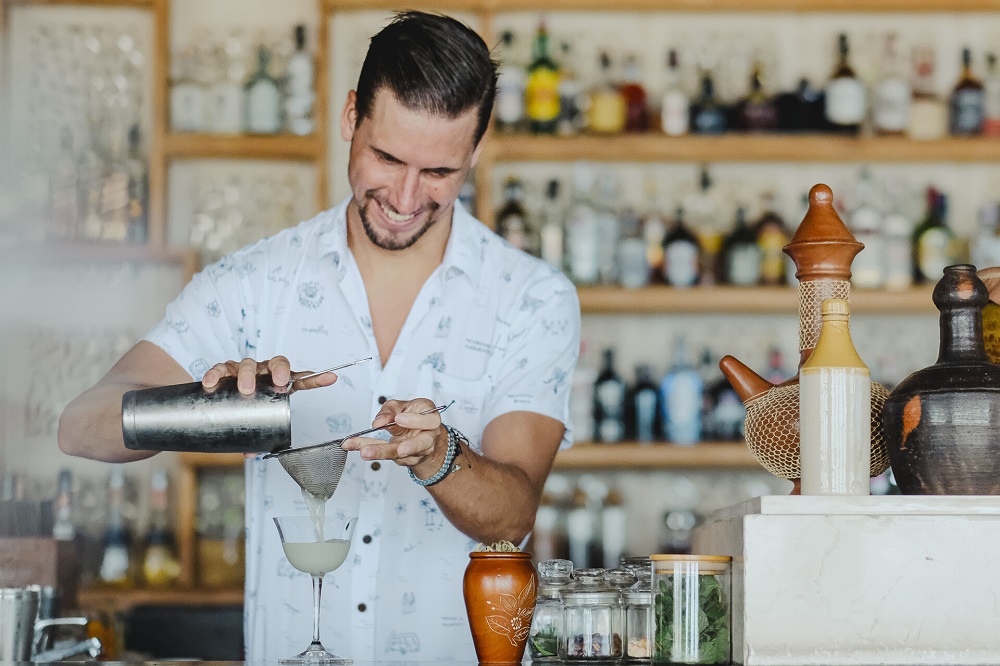 Jan Jurecka, Sundara's Head Bartender has certainly shaken things up since his arrival. Still, before launching anything major he took his time to properly explore and soak up the island. The result is an all-new cocktail menu inspired by the 'personalities' of Bali, presenting an extensive list of creative concoctions categorised to reflect the characteristics and produce of different regions.
This fun and interactive menu features six categories, mapped out into a matrix of styles, including: 'Bold & Adventurous', 'Botanical & Fruity', 'Natural & Nourishing' and 'Relaxed & Care-free'. For example, the 'Ubud Wellness Guru' features earthy, fresh and fragrant concoctions, inspired by the area's health-based goodness. The Sustainable Probiotic Mojito with fresh basil and fermented Bali tepache is one such drink under this personality. Under 'Jimbaran Sustainability Warrior', drinks reflect the venue's own environmental efforts, like the Mangrove Revival, a fruity, floral blend that not only features mangrove flowers but each order funds the planting of new mangroves. It's a truly original menu, and drinkers will have fun choosing between the categories from 'Canggu Influencer' to 'Singaraja Connoisseur'. Though complex and detailed, every drink is well-balanced and tastes great.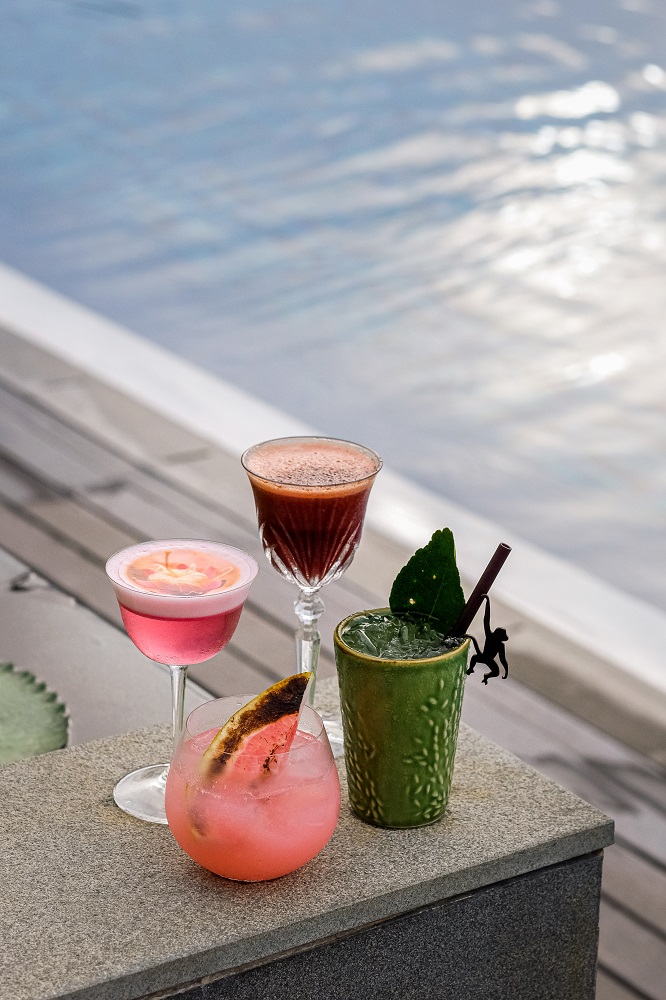 Seen throughout the menu is the commitment to sustainability. Sundara is the first venue in Bali to use ecoSPIRITS technology, which eliminates packaging waste of premium spirits; they follow a zero-waste philosophy and upcycle ingredients as much as possible. As an avid diver, rock climber, vegan and outdoorsman, sustainability is something the Slovakian barman has a vested interest in, evident in his creations.
Sundara
Jalan Bukit Permai, Jimbaran
+62 361 701 012
@sundarabali
sundarabali.com