Focus, clarity, efficiency, stability. These are the traits today's working person strives for in the workplace, or in life in general.
Those with mental clarity and awareness are able to excel, but the growing number of distractions in our day-to-day lives is making this difficult. That's why more and more people are finding practices and methods to clear their minds, 'declutter' their thoughts and refocus their cognitive abilities.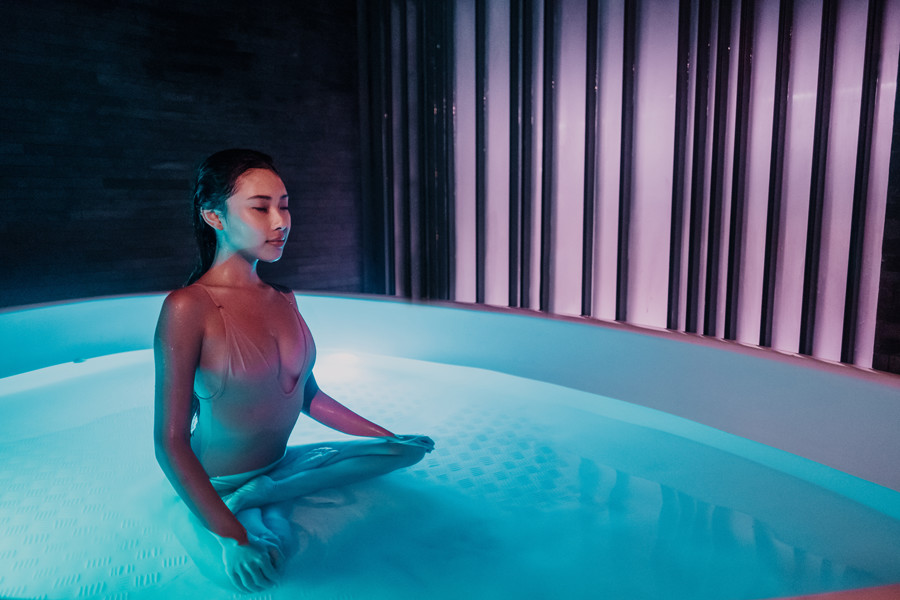 Wellness practices have now become mainstream, with the likes of yoga and meditation making their way into morning rituals. Activities that help the mind turn off, be present, at least for a while. One practice in particular is gaining serious popularity in the wellness world. Floating.
Unlike yoga and meditation, floating doesn't take months of practice to really feel the benefits. Some have described it as the off switch for their brain, a click of the button and its lights out.
In Bali, a new premier floatation centre has opened, Terapung Float Club, found in the heart of Seminyak.
Terapung is easy to spot: a four-storey building made entirely out of black volcanic brick, glass and metal. Sleek to say the least. With its minimalist design, clean lines and almost monochrome (blacks, greys, silvers) colour scheme the building exudes a quiet, calming effect. It is of course a wellness destination, but comes across as more designer, more polished. "It's designed as a sanctuary," explains Arthur Wilkinson, one of the Co-founders.
First thing as you enter you're welcomed by friendly staff and are given a quick briefing by your assigned float director, followed by an instructional video. Firstly, to calm any nerves and get you into a state of relaxation, you'll enjoy a hair wash and head massagewhich comes as part of the whole experience.
Finally, the float director will take you to your private room. At Terapung there are 6 float rooms with en suite bathrooms, designed for a more high-end experience. Once inside, you are told to take a warm shower, cover any cuts with the provided petroleum jelly and finally step into the giant bath tub – naked, if you want (but you should).
Floating is exactly what it sounds like. You lay floating in a giant tub filled with warm salt water, but added to that you are in complete darkness and silence. This is what used to be called 'sensory deprivation', now the correct term is Restricted Environmental Stimuli Therapy. "Stimuli such as light, sound and tactile sensation are all reduced to a bare minimum. This creates a disconnect of the mind, the thoughts and ideas, from the physical frame, the body," explains Arthur.
In the float rooms, which at Terapung use open-top tanks, your surroundings are fully controlled to achieve this 'restricted environment'. The salt water makes your body float like on the Dead Sea, the water is warmed to body temperature to minimise your sense of touch, the room is pitch black and sound proof to remove your sense of hearing and sight.
"This allows the mind to achieve meditative states of relaxation and introspect," Arthur says.
So, essentially, in the tank your mind has nothing to process. Gadgets are locked away, sight, sound and touch are gone. What happens then? Your brain firstly works overtime, searching for things to 'process', small pains, a tiny itch or any sensation it can make manifest into thought. This is why Terapung advises you not to shave, suntan, eat too much or drink coffee close to your float.
However, after around 10 minutes, the mind finally relaxes. Some go into a deep slumber, whilst others use the silence to think consciously without distractions. The real benefits are found somewhere between sleep and wakefulness, in the dream zone, when your brainwaves go into the 'theta state'. This is where your brain is truly at rest and is given time to recover. This is the state that practiced meditators want to reach, a state that can take years of practice. Achieved in 15 minutes in a float tank. This is a modern day win.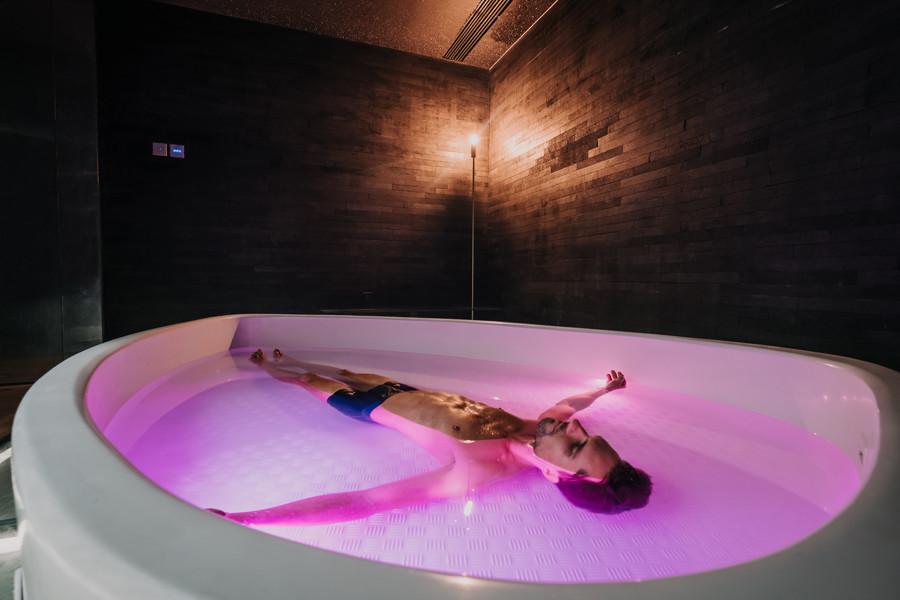 Whatever state you find yourself in, at around 50-minutes music gently plays to awaken your consciousness. You can still lie down, take your time, until the lights slowly come on automatically, signalling its time to shower and get dressed.
Even after your float you'll feel its effects, feeling light and slightly dazed. This is when you're invited to Terapung's Post-Float Lounge on the fourth floor, a peaceful space surrounded by open views and a giant bonsai tree as its centre piece. Here you can sit and think whilst you are served warm Lemongrass Ginger Tea, letting the experience soak in for as long as you want.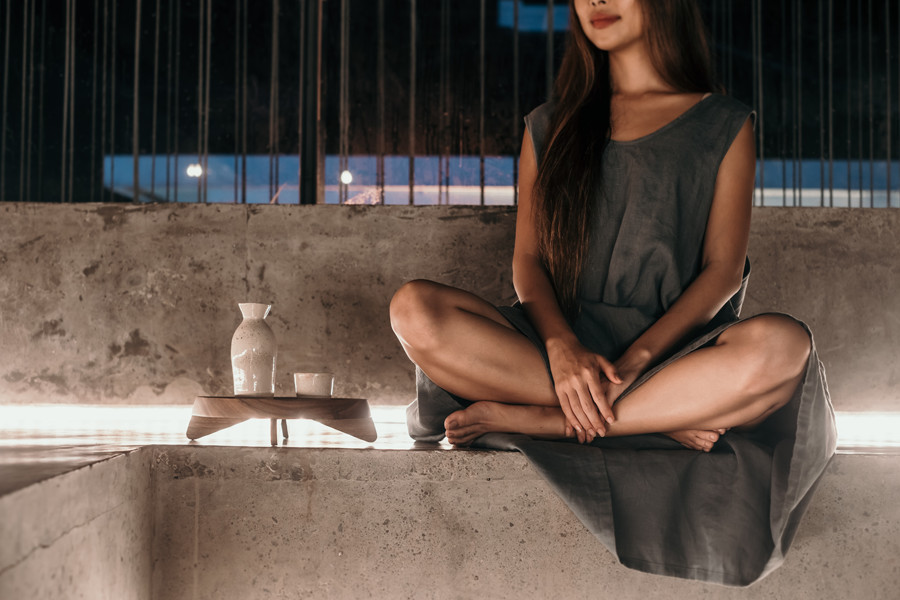 For first-timers, an hours session is advised, as you learn to adjust and balance in the tank, get used to the darkness and the silence. But Terapung offers float sessions of up to 120-minutes, as veterans will want to really take advantage of that feeling of pure disconnect, fully unplugged. Where else can you get that?
Other wellness experiences at Terapung include morning yoga sessions at their private yoga room (great before a float), facials, as well as IV Therapy from The Dose Bali.
Terapung Float Club
Jalan Drupadi 99A, Seminyak Bali
+62 811 8180 999
www.terapung.com