Full moon, or purnama, is a sacred day in Bali, when the Balinese-Hindus honour their ancestral gods and thank them for their protection with offerings and ceremonies across the island. It is an auspicious time to counter negative forces, replenish our vital energy, and restore the balance between god, man, and nature.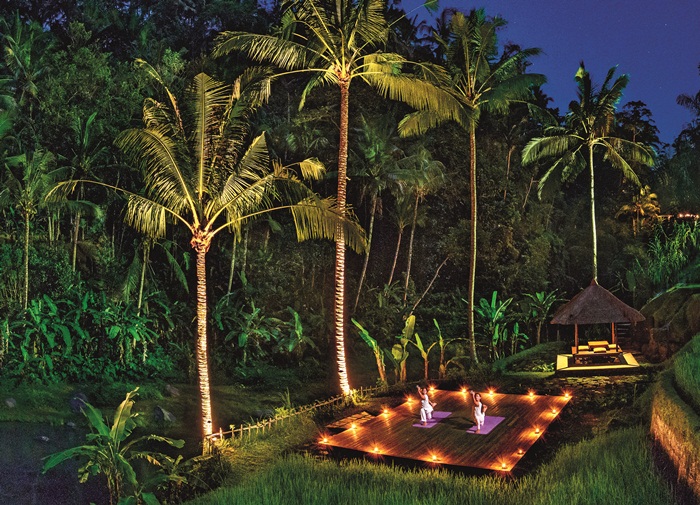 Four Seasons Resort Bali at Sayan invites you to embrace the power and uplifting energy of this important day on the Balinese calendar with Full Moon Yoga, held at the resort's new Dharma Shanti River Terrace. Located nearby the Dharma Shanti Yoga Bale, the River Terrace is perched directly over the flowing waters of the sacred Ayung River surrounded by rice fields and the lush forests of the Sayan Valley.
Under the glow of the full moon and twinkling stars, honour the 'yin' or divine feminine side of your energy with Moon Salutations, to shift energy and counterbalance the 'yang,' or masculine nature, of classical Sun Salutations or surya namaskar. Experience the calming effects of Moon Salutations in cooling-down fiery impulses and 'hot' emotions as you connect with the energy of the purnama.
See contact details below for the full moon yoga calendar.
Four Seasons
Jalan Raya Sayan, Ubud
Phone: 0361 977 577