Apéritif Bar in Ubud introduces a series of new innovative cocktails to its Cocktail Anthology Collection, inspired by key figures in Ubud's history in the 1930s.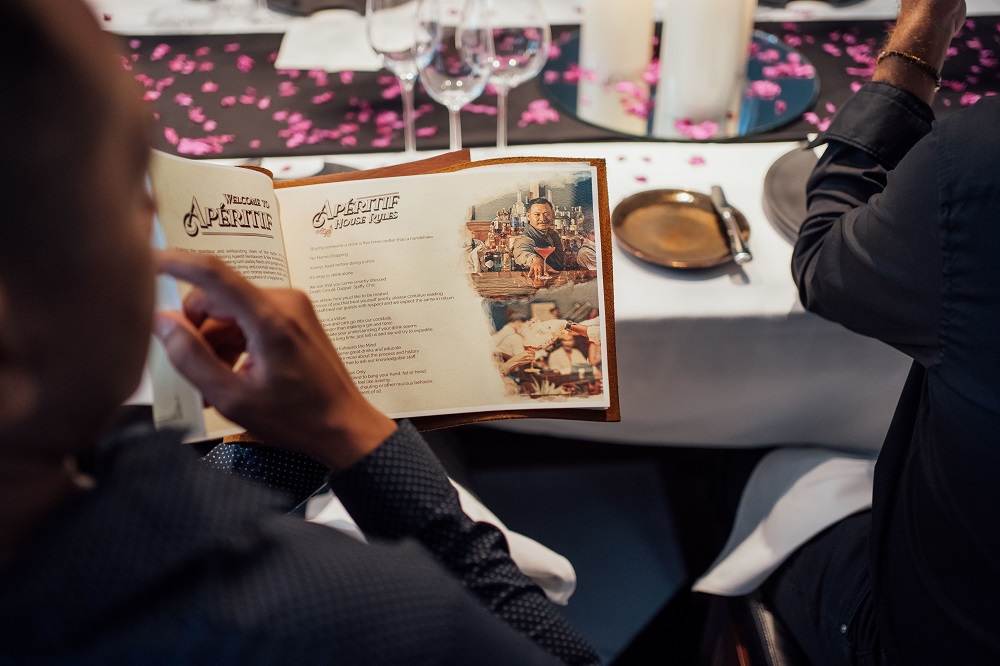 The Cocktail Anthology first launched in 2022, when Head Mixologist, Panji Wisrawan was driven to create a drinks menu that celebrated important figures, artists and academics from Bali's bygone era. These included the likes of Margaret Mead, Colin McPhee and Miguel Covarrubias. The new addition to the Cocktail Anthology menu serves up five new creations, namely: The Artist, The Dancer, The Philanthropist, The Prince, and The Tramp.
---
Cocktail Anthology: The Newest Drinks List
The Artist
Inspiration: Rudolf Bonnet
Cocktail Character: Nutty & Creamy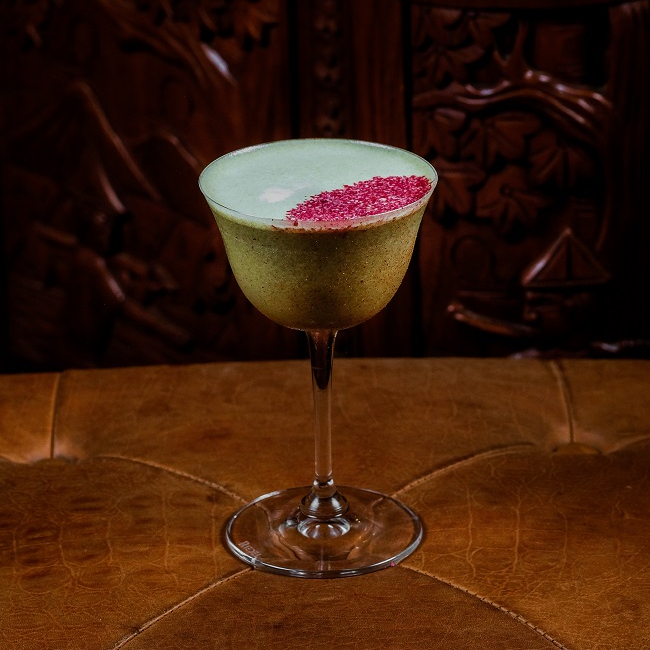 'The Artist' was inspired by Dutch artist Rudolf Bonnet, who was integral to promoting and preserving Bali's culture through dances, music, and ceremonies when he was invited live in Ubud by Cokorda Gde Raka Sukawati in 1929.
Ingredients: Jura 12 YO, Pistachio, Tonka Bean, Lemon, and Albumin.
---
The Dancer
Inspiration: Beryl De Zoete
Cocktail Character: Floral & Dulcified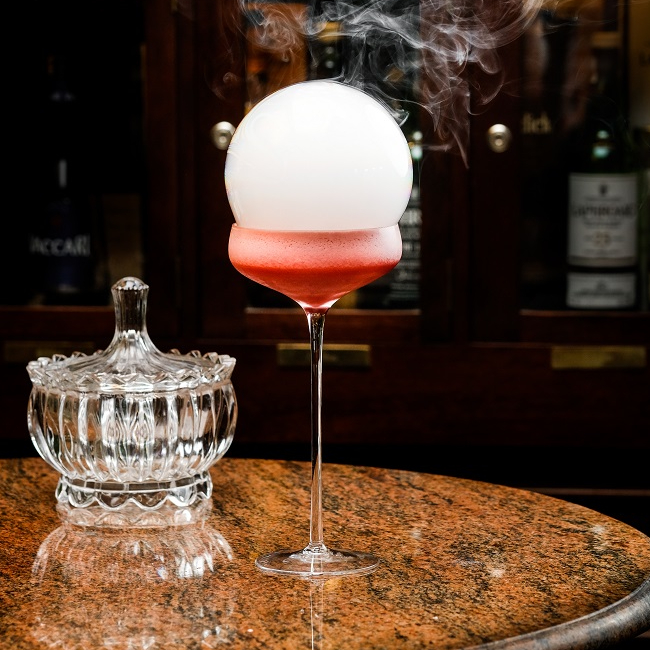 'The Dancer' took inspiration from English ballet dancer, dance critic, and dance researcher, Beryl De Zoete. A frequent visitor to Bali, she was a pioneer in the field of dance. She worked with Walter Spies to create the seminal work "Dance and Drama in Bali", which still to this day is the definitive reference for traditional Balinese dance and theatrical forms.
Ingredients: Tamarillo Roku Gin, Selaka Ning, Wash Chamomile, Raspberry, Asam, Cekala, and Albumin.
---
The Philanthropist
Inspiration: Barbara Hutton
Cocktail Character: Herbal & Nectarous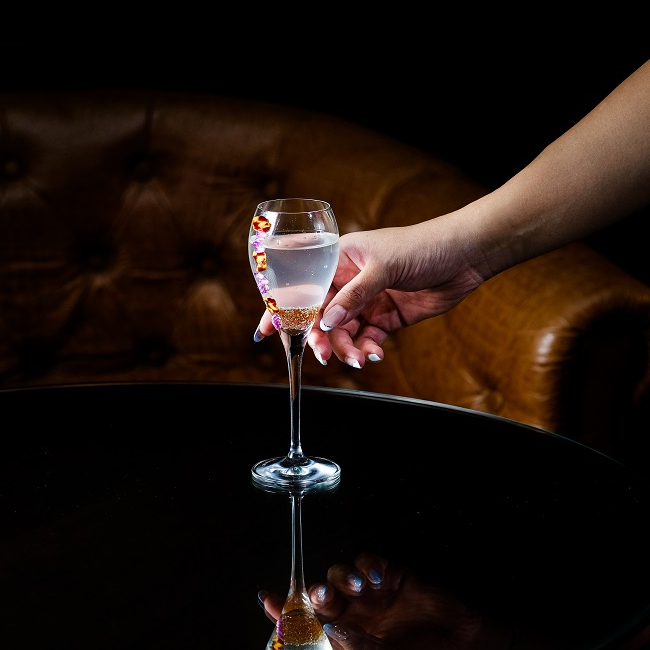 American heiress Barbara Hutton was the inspiration for 'The Philanthropist'. Renowned for her extravagant lifestyle, she moved to Bali in the 1930s. Enthralled by the island's arts and culture, she became a patron of Balinese dance.
Ingredients: Haku Vodka, Cocchi Americano, Soursop Whey, Lychee, and Markut Lime.
---
The Prince
Inspiration: Tjokorda Gde Agung Sukawati
Cocktail Character: Robust & Earthy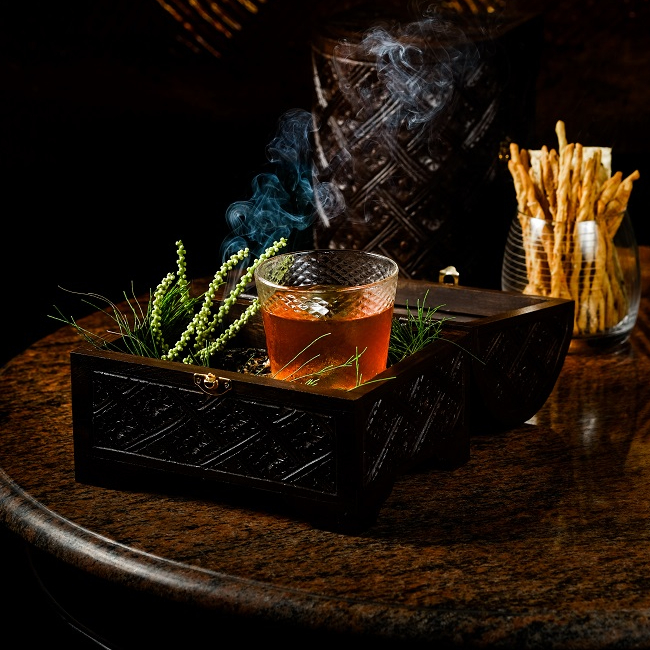 'The Prince' was inspired by the then King of Ubud, Tjokorda Gde Agung Sukawati, who was integral in preserving and promoting Balinese culture and arts. In 1927, he befriended Moscow-born German artist, Walter Spies, and together with I Gusti Nyoman Lempad and Rudolf Bonnet, created Pita Maha, an artist cooperative that promoted local artists and preserved Balinese culture.
Ingredients: Courvoisier VSOP, PX Sherry, Discarded Banana Campari, Pino De Bali, and Mesoyi Wormwood Smoke.
---
The Tramp
Inspiration: Charlie Chaplin
Cocktail Character: Fruity & Delicate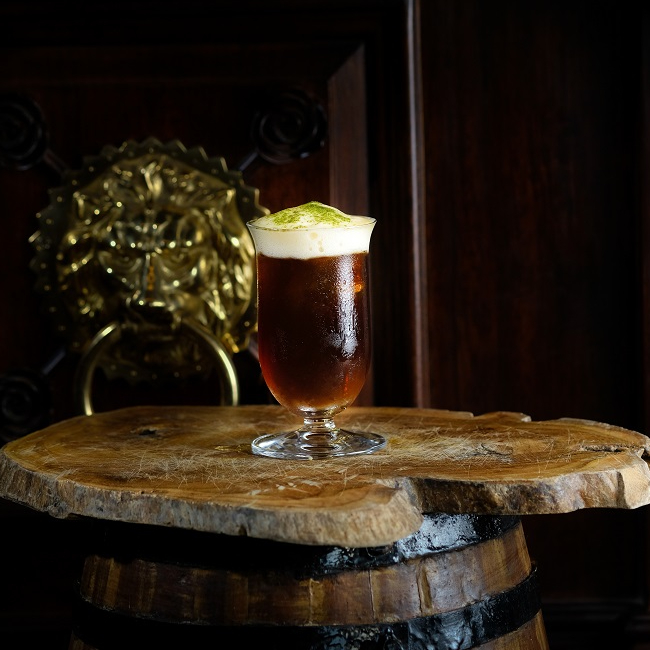 Legendary actor, Charlie Chaplin, celebrated for his comedic Tramp character and classic silent film masterpieces was the inspiration behind 'The Tramp'. Inspired by the spiritualism and natural beauty of Bali, he moved to the island in 1930 and found comfort in the serenity of the island, where he explored his spiritual side.
Ingredients: Plantation Dark, Cynar, Black Rice Wine, Coconut, Pandan, Jackfruit, and Makrut Lime Leave.
---
Innovative, deliciously balanced and made with premium spirits, the thrill of Apéretif's Cocktail Anthology is found not only in taste but also in its ability to take drinkers on a nostalgic journey into Bali's colourful history.
Apéritif Restaurant and Bar
Jl. Lanyahan, Banjar Nagi, Ubud, Kabupaten Gianyar
+62 361 908 2777
aperitif.com