Padi Fine Dining Restaurant is found hidden under the entrance bridge of Desa Visesa Ubud Resort. Here, hanging above a flowing river between two valleys, celebrated Chef Mandif Warokka has introduced a gorgeous, fine dining pesco-vegetarian menu – a first of its kind on the island.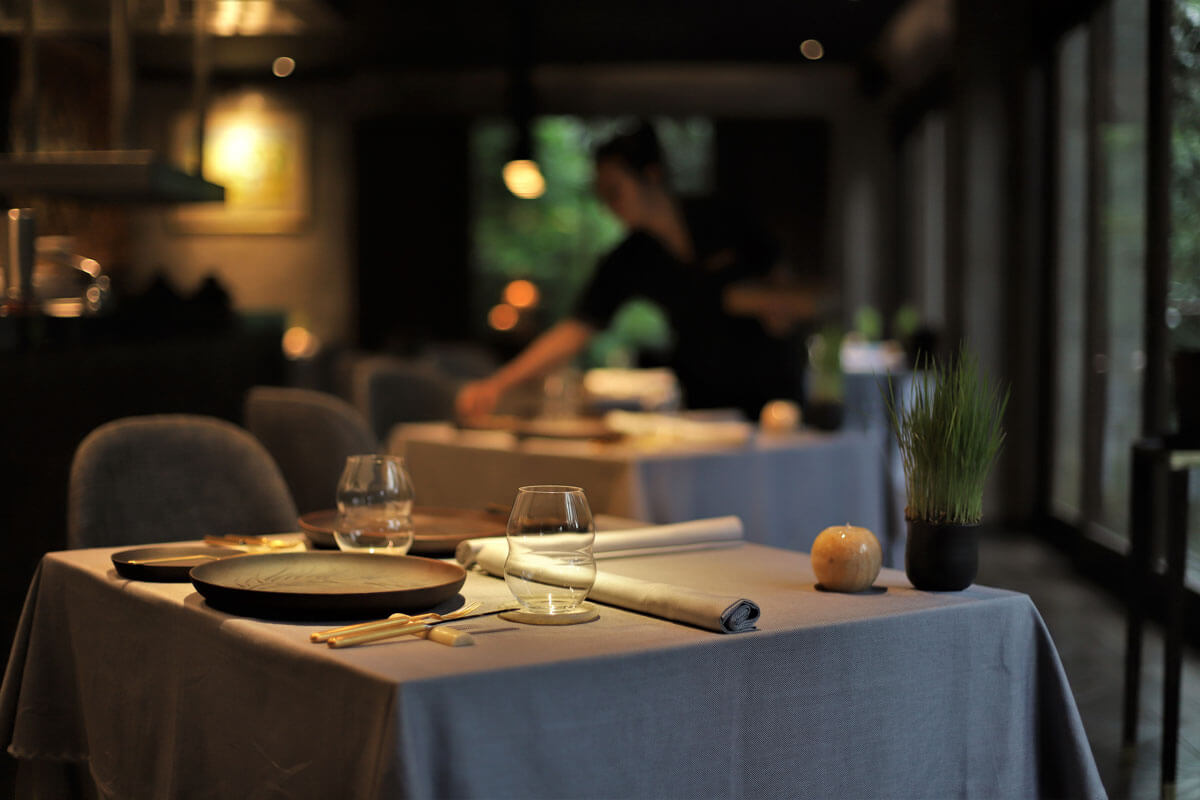 On top of enjoying a specialised menu, the restaurant sources from the freshest of local produce, playing with them to create exciting new flavours, colours and textures. Whilst trained in fine, French cuisine, Mandif is a staunch lover of Asian (especially Indonesian) ingredients, which offer a far more rich, complex flavour than those typically found in Europe. 
The name 'Padi' is an Indonesian word for the rice crop ('padi' field). However this holds a larger significance than just the crop itself. In Bali the goddess 'Dewi Sri' is worshipped for her fertility, making it possible to grow padi on the island. Rice therefore is a celebration of life and prosperity. Padi can be found next to Lumbung Restaurant (lumbung meaning  rice bar), offering hearty, authentic dishes from the Indonesian archipelago – Padi offers a more refined dining experience. 
With its cozy yet sophisticated atmosphere, centred mainly around tables of two – with a chef's table also on offer – Padi is without a doubt a romantic destination. Offering privacy and an elegant experience, those coming for special occasions will not be disappointed. Of course, real gastronomes not after anything romantic will certainly enjoy a meal here.
All of the dishes on offer at Padi are creative. Whilst Chef Mandif draws on either traditional influences or classic cooking techniques , he is well known for breaking the creative barrier. This isn't simply in plating but in taste; you may encounter a dish that you think you've tried before, but wait for the first bite. Your palate is in for some surprises. Some highlights are the Butter Poached Bay Rock Lobster, Agnolotti Sweet Corn Truffle, Cauliflower Risotto and Crusted Day Caught Snapper.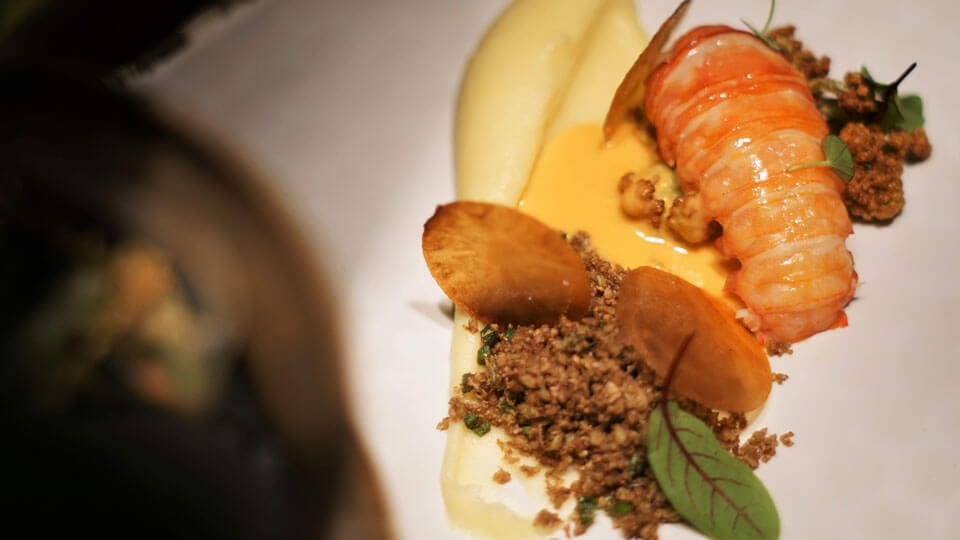 Make your reservations now: reservation@lumbungpadiubud.com | +62 361 2091788
Padi and Lumbung, at Desa Visesa
Jl. Suweta, Banjar Bentuyung Sakti, Ubud
www.lumbungpadiubud.com / https://visesaubud.com 
---
Mandif Warokka
An award winning chef born in Biak, Papua, Mandif Warokka, Maître Rôtisseur, has cemented the culture of fine food as part of the island's traditions. His food showcases daring combinations of cooking styles and ingredients, beautifully presented on artisan plates made from processed stones and clay. He put Indonesian cuisine in the spotlight when he opened Blanco par Mandif in Ubud, serving the dishes of his home country with impeccable plating. At Lumbung, he dishes out Indonesian food the way it is traditionally served – spicy and tasty.