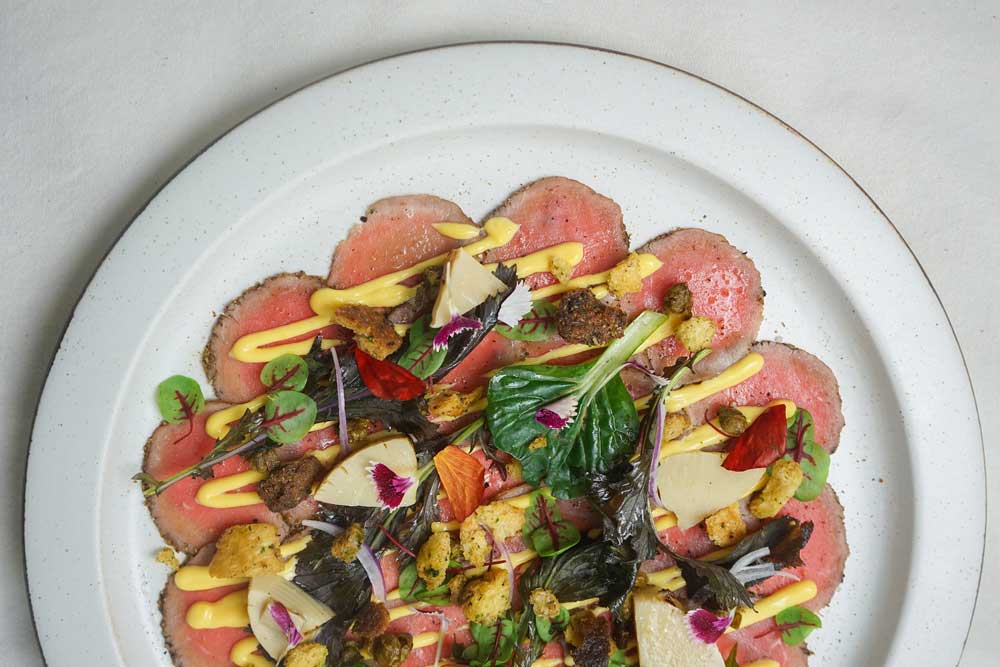 RAMU Kitchen was conceptualised to highlight the bounty of Bali. Collaborating with Balinese farmers, this Ubud-based restaurant sources the best local ingredients from the island's land and sea, creating a menu of Asian-Mediterranean fusion flavours.
Found within the artistic boutique hotel, Titik Dua, in Peliatan Ubud, RAMU takes inspiration from the Balinese philosophy of Tri Hita Karana, the three elements of well-being consisting of the human connection to God, to nature and to other human beings.
Through food, drink and even out-of-restaurant experiences, the restaurant hopes to foster a connection between the diner and their produce, drawing a deeper awareness and appreciation for the ingredients and where they have come from — i.e. mindful, conscious dining. Executive Chef Joshira Yugopradana thus presents a rotating, seasonal menu that adapts to what is currently available from the local farmers and producers.
Still, this celebration of the local is by no means 'traditional'. Indonesian flavours, spices and ingredients are certainly present, but these are cooked and served in novel ways. RAMU's signature dishes exemplify this best (below).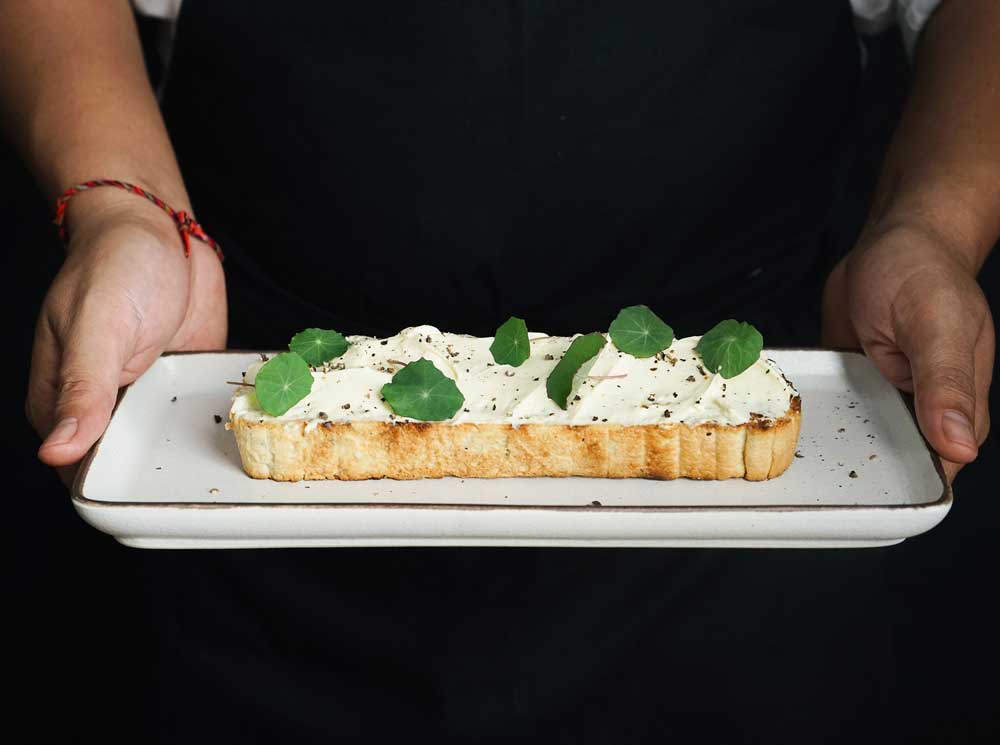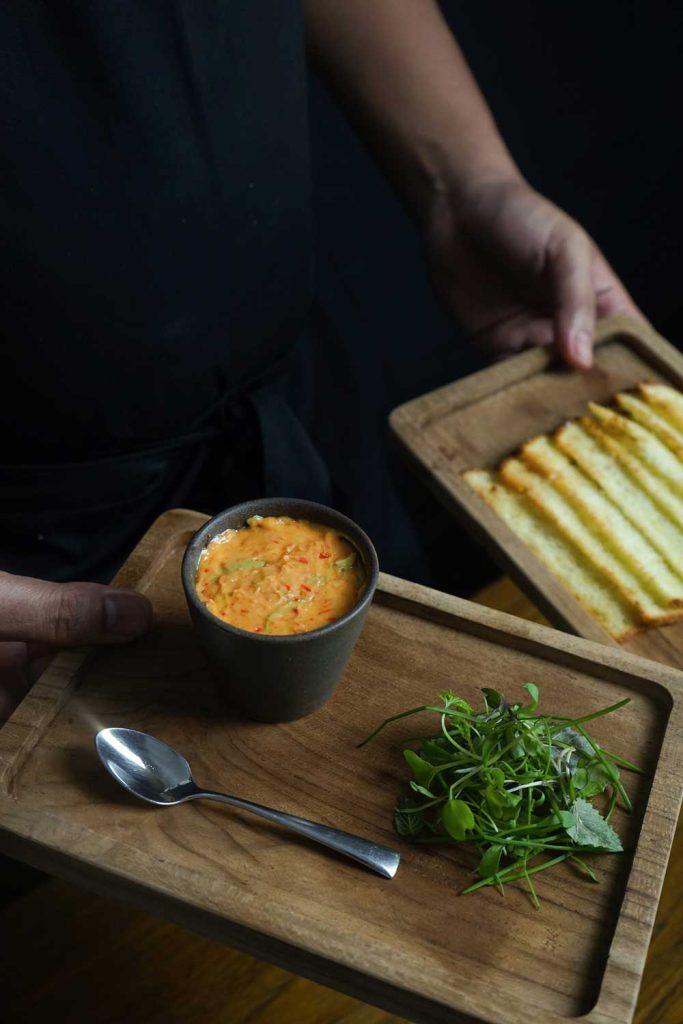 Petai Pâté, a rendition of pâté inspired by the Indonesian traditional dish sambal goreng ati, consisting of chicken liver, petai beans (also known as 'stinky beans' and spicy balado sauce.
Duck & Brie Cheese Focaccia, a duck confit fusion using local brie cheese, which is usually paired with in Western cuisine, and hoisin sauce which is a common pairing in Asian cuisine.
Seafood Coconut Ceviche, a Peruvian-Indonesian dish combining two of the coastlines most abundant ingredients; seafood and coconut, featuring line-caught seasonal fish, prawns, Lombok octopus, coconut milk and baked yam.
Fish Risotto, featuring a zesty lemon butter roast catch of the day over Japanese rice risotto and topped with parmesan and gruyere.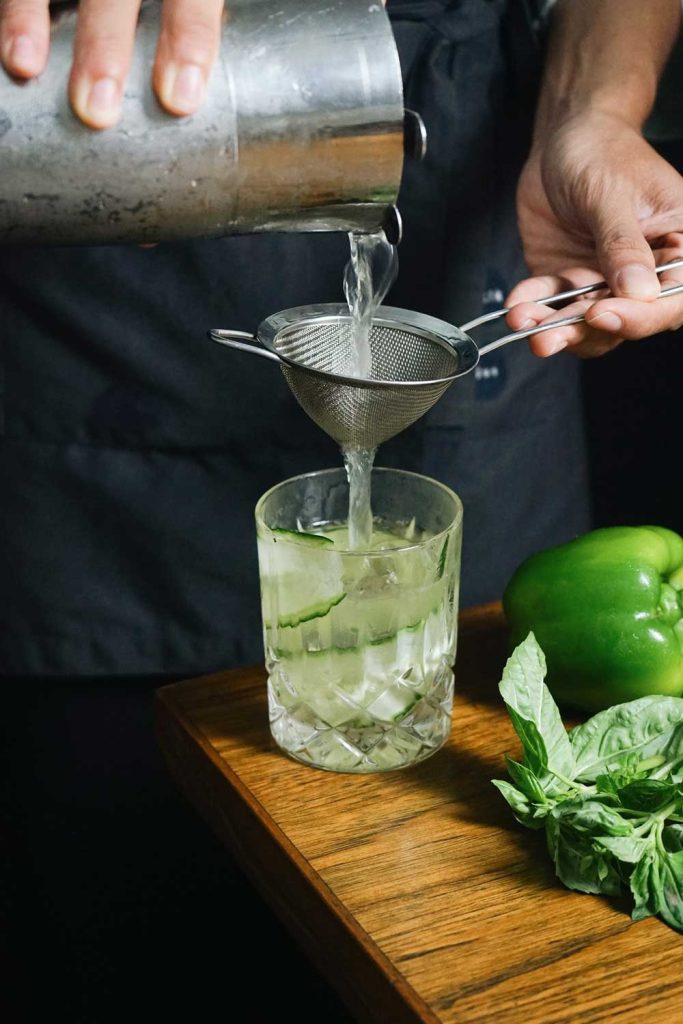 The same ingredient-focused philosophy extends to the restaurant's signature cocktail menu. For example, Pickle is a rum-based drink mixed with green pepper and 'acar', a pickled-vegetable relish served alongside Indonesian dishes; and Basil, comprised of clarified rum, Campari, pineapple basil and basil oil, really accentuating the flavour profile of the basil leaf in this drink.
"The growing dining industry in Bali creates a set of challenges for our local suppliers: restaurants demand a supply of a specific product and quantity, forgetting that the fish caught is not always the same everyday, vegetables aren't always grown at the same time and unpredictable weather also interferes with the growth and harvest process," shares Chef Joshira. "We wanted to change the narrative, to create dishes made with the available ingredients, rather than the other way around. For example, the fish for our Fish Risotto may change depending on the season and we will then have to adjust our ways of cooking yet still maintain its quality standards.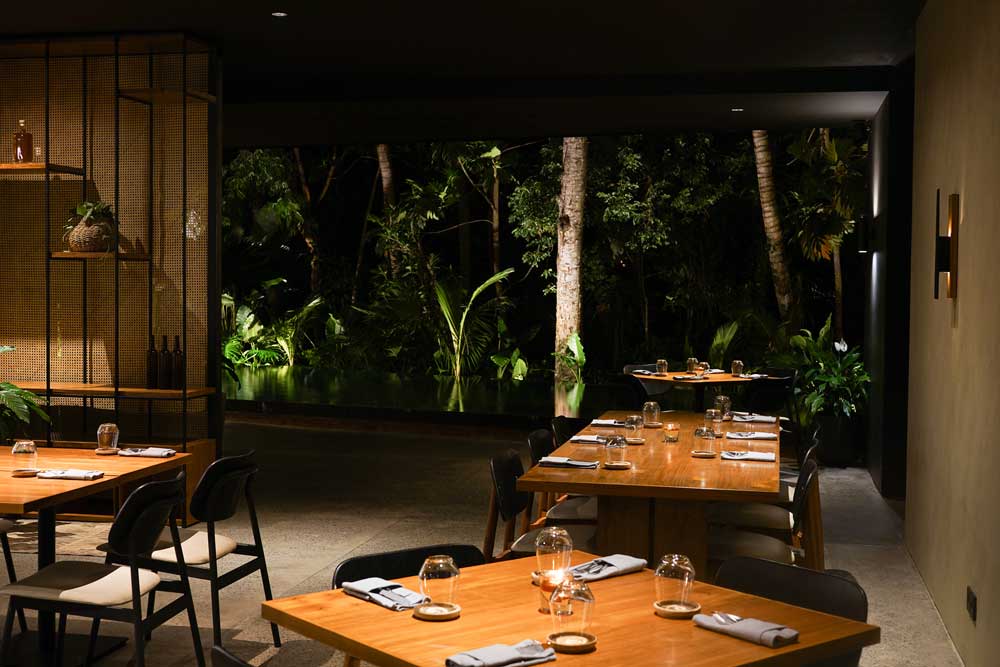 Picnic: A Direct Connection
Despite already having a produce-focused menu, this isn't enough for RAMU — they want their guests to connect directly with this produce. That's why they created 'Picnic', an out-of-restaurant experience that invites guests to visit their local partners, i.e. the producers and suppliers.
Every month a different curated experience is organised, ranging from visiting farms in Bedugul, learning how to spearfish or how to make Balinese sea salt. It's a changing roster of activities aimed at further cultivating an appreciation of ingredients used and those who have made or procured them.
RAMU Kitchen
+62 811-3897-976
ramu@titikdua.id
titikdua.id/ramukitchen