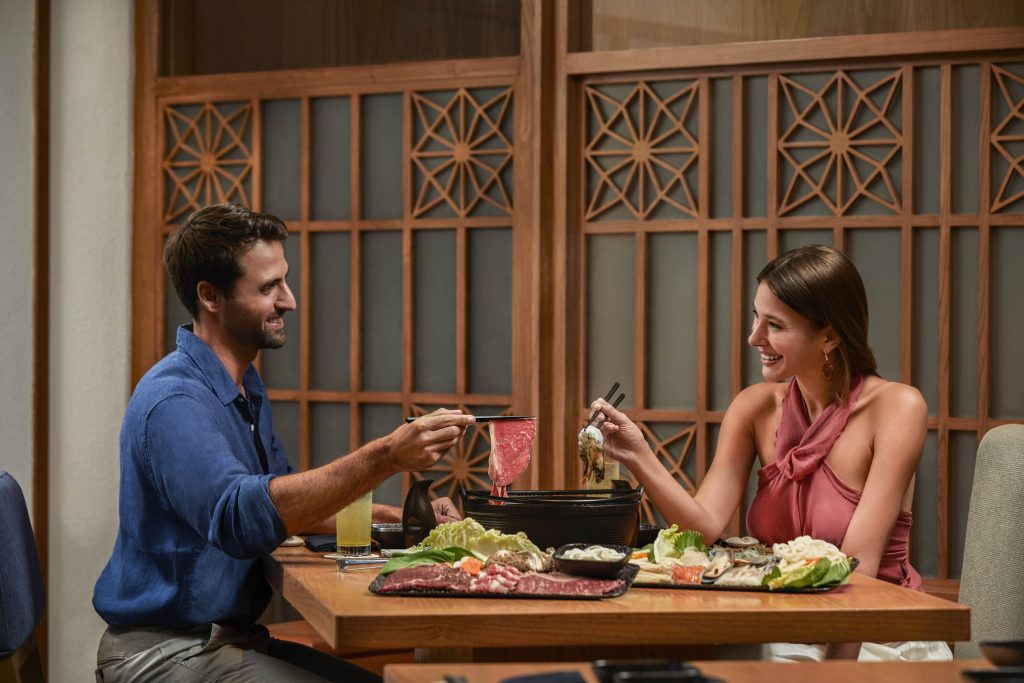 Revel in an exquisite dining experience at The Westin Resort Nusa Dua, Bali, where the five-star destination has unveiled a brand-new indulgence at its celebrated Hamabe Restaurant. Diners craving a comforting and warm meal can head to Hamabe Restaurant, where the venue's latest addition serves up the lip-smacking Japanese hot pot dining experience, shabu-shabu.
A traditional Japanese nabemono, which is a variety of Japanese hot pot dishes loosely translated to "things in a pot", the Shabu-shabu offerings at Hamabe combine high-quality ingredients, interactive cooking, and an assortment of appetising condiments that promise an extraordinary dining experience to guests.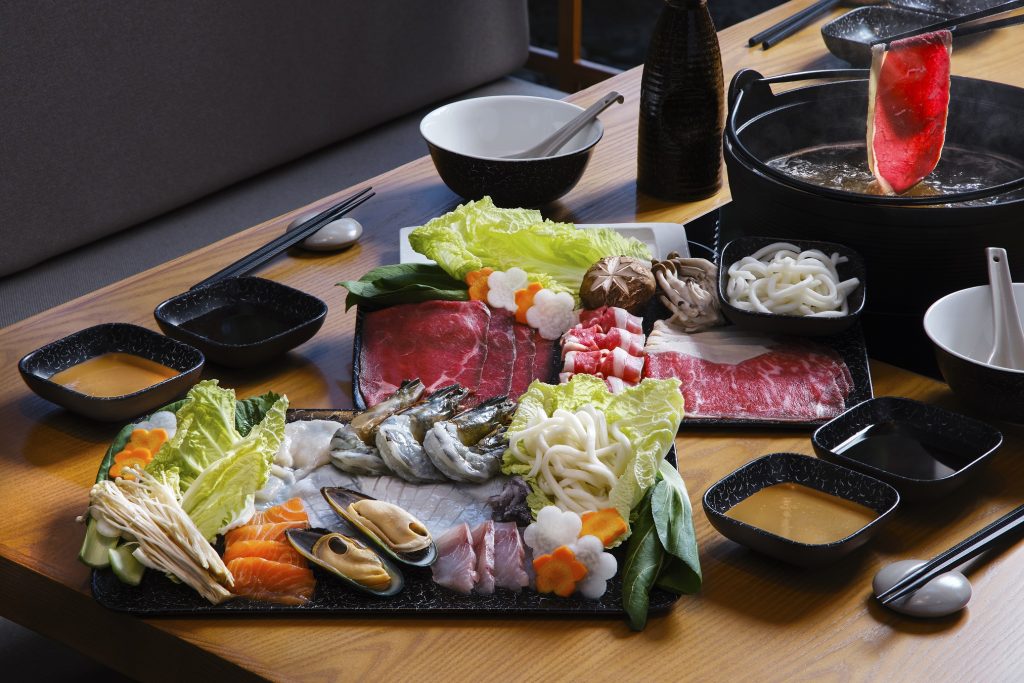 Shabu-shabu is a popular Japanese dining style, where paper-thin sliced prime beef together with fresh vegetables are cooked in a full-flavoured dashi broth right at the table. Diners will be spoiled with a sumptuous feast at Hamabe, featuring premium ingredients sourced for their freshness and quality. Savour succulent seafood, thinly sliced prime beef and a variety of farm-fresh vegetables, allowing flexibility to customise your dining experience to your preference.
At Hamabe, diners can customise their shabu-shabu broths with an array of mouth-watering selections including rich broths and authentic Japanese varieties, ensuring your soup base will suitably complement the ingredients you choose.
Additionally, an array of savoury condiments are available to enhance the dining experience. Explore the delectable assortment of dipping sauces such as ponzu, sesame and spicy chilli, allowing diners to experiment and discover the flavour of their chosen ingredients and concoct their own unique culinary combinations.
To complement the shabu-shabu highlight are a library of enticing side order dishes, from crispy tempura to sushi and robatayaki, the menu offers extensive options that will ensure diners are well-fed and enjoy a well-rounded experience.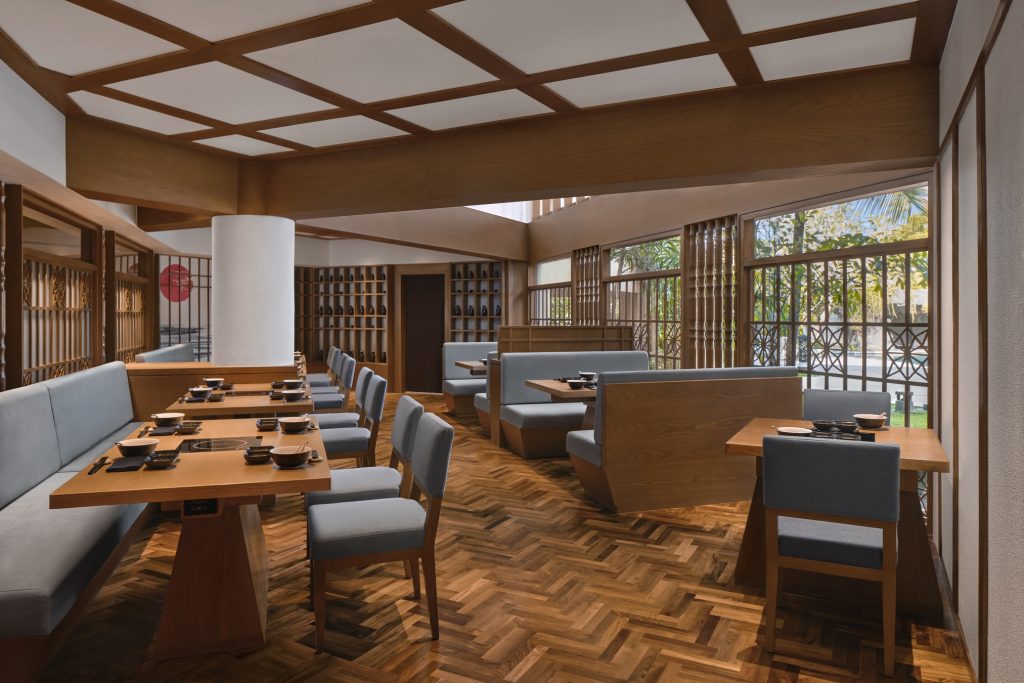 Hamabe Restaurant is open daily from 5.30pm to 10.00pm.
For more information or reservations, please call +62 361 771 906 or email dining.bali@westin.com
Hamabe Restaurant
at The Westin Resort Nusa Dua, Bali
+62 361 771 906
hamabe-bali.com