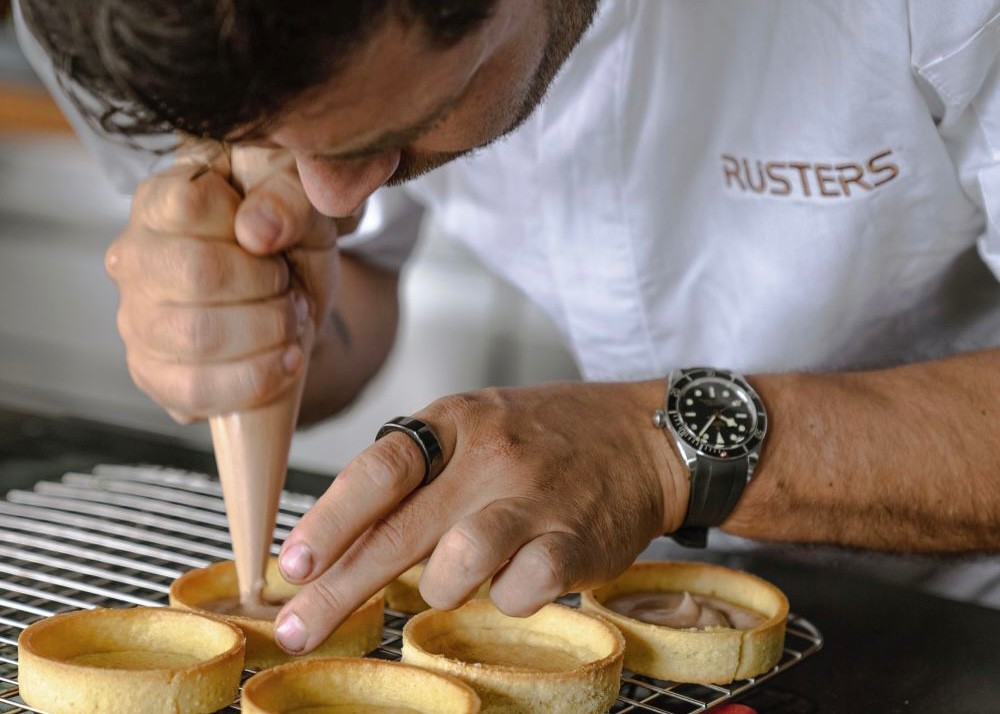 On the outskirts of Ubud, just a five-minute drive out of town, nestled in a corner overlooking the vast rice fields and distant forests, one will find Rüsters. Home to a restaurant-café, coffee roastery, pottery studio and premium concept store, Rüsters has really established itself as a local favourite, inviting diners, artisans and guests to settle into the chic venue. This summer, Rüsters adds yet another highlight to the compound: a premium-quality Danish bakery.
Serving breakfast, lunch and dinner, Rüsters' restaurant welcomes a flurry of all-day diners through its doors. On the breakfast and lunch menu, you'll find a variety of dishes from their 'Breakfast Burrito' with premium Spanish chorizo, to 'Korean Fried Chicken Waffles', 'Souvlaki Wrap' and 'Fried Goat Cheese Salad' — everything is made fresh with high-quality ingredients.
At dinner, the menu shifts into a sharing-style concept, great for gathering with friends; plus options of a set tasting menu as well as a la carte specialities. Mix and match a selection of creations by the restaurant's Danish head chef, who serves European classics with an Asian twist: 'Laksa Seafood Tortellini', 'Crispy Duck in Bao Bun', 'Local Oysters with Chilli Ponzu' and much more.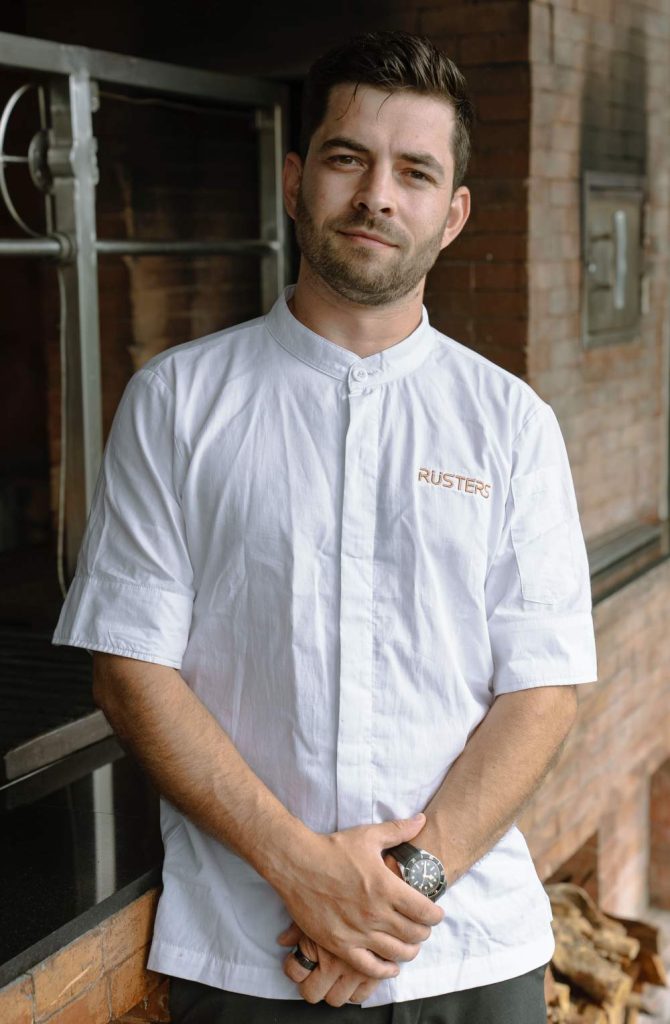 The new Rüsters Bakery will begin serving this August. Danish baker, Asger Skov Hansen, will showcase his mastery of the oven with a range of premium sourdough bread, pastries and cakes. Asger is a highly-achieved culinary professional: his baking skills apparent from a young age, he started to work as a pastry and dessert chef at a Michelin-star restaurant, Sölleröd Kro in Copenhagen. In parallel, he joined several international baking competitions, coming third place in the Coupe du Monde de La Boulangerie (World Cup of Baking) in Paris, and has been part of the Danish National Bakery Team. Asger's last stint was at Andersen & Maillard, one of the most popular bakeries in Copenhagen, Denmark.
Asger thus brings his speciality skills to Rüsters Bakery and is ready to showcase his cuisine to Ubud and Bali. "I am very excited to bring my signature Danish baking techniques to Bali. I am also ready to dig deeper into Indonesian cuisine and experiment with the ingredients and flavours that Bali has to offer, combining two distinct cuisines," shares Asger.
The new bakery is set to complement the artisanal offerings at Rüsters, where visitors can enjoy freshly roasted coffee, all-day dining, join pottery workshops and also browse the premium furniture store and concept store, all encapsulated by the verdant Ubud surroundings.
Rüsters
Jl. Raya Kengetan 44, Ubud
+62 811 3804 341 | @rustersbali
rusters.com