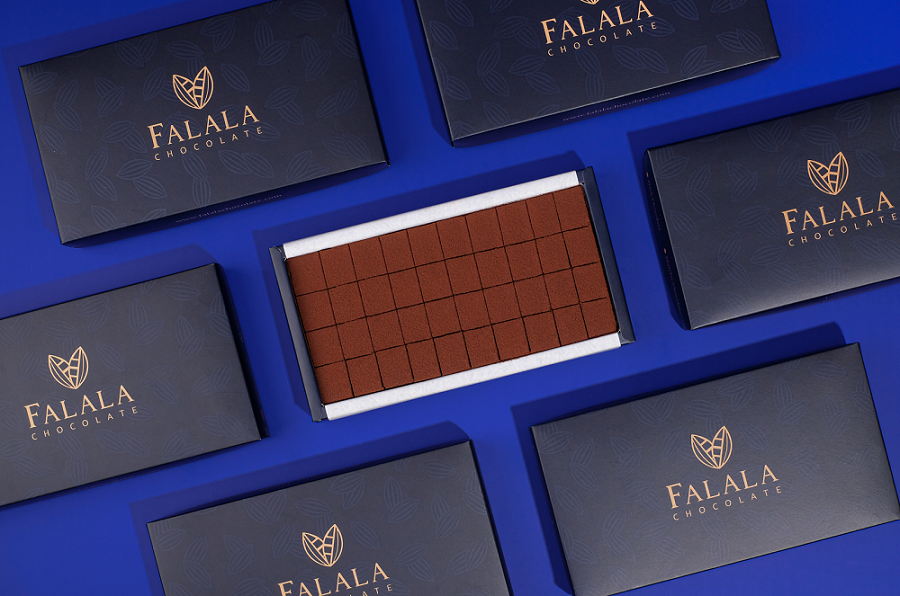 Do you have a sweet-tooth? Have you heard of Falala Chocolate? If you haven't tried this premium Japanese-style Balinese chocolate, you're missing out on a lot of chocolate goodness.
Established in 2020, Falala Chocolate was founded by a young couple from Ubud who did a year researching high-quality ingredients, undergoing various trials before finally launching their final product in April 2020.
The chocolate used is sourced from local cocoa farmers from plantations in Bali, which are then reprocessed by adding a few secret ingredients. It's an original recipe, using fresh ingredients without any added preservatives.
The outcome is Falala Chocolate, a Japanese-style chocolate that is a form of ganache made with melted cacao and fresh cream, and dusted with fine cocoa powder. These cube-shaped chocolate bars have a unique and soft texture that will melt as soon as it hits your mouth.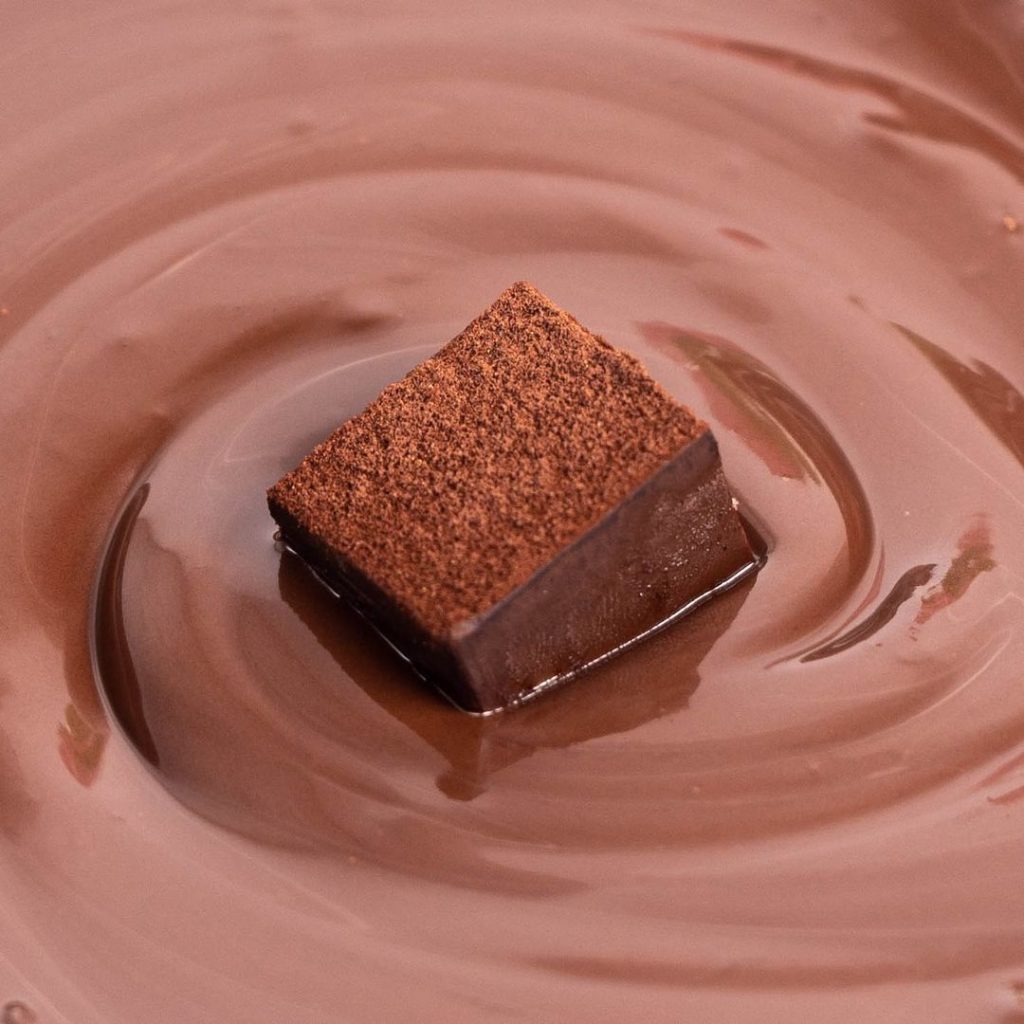 There are currently five different Falala Chocolate variants, namely Dark Chocolate, Matcha Chocolate, Caramel Chocolate, Hazelnut Chocolate and Berry Chocolate.
The Dark Chocolate is their signature product, which has a perfect balance of sweetness and bitterness made from 50% dark chocolate. The Matcha Chocolate is their second product, made from a mix of white chocolate with premium matcha power from Uji Kyoto, Japan. The Caramel Chocolate has a sweet and slightly salty flavour that will leave you craving for more. While the Hazelnut Chocolate is the first of its kind in Bali, a perfect combination of premium nuts and chocolate that produces a milky taste with subtle hazelnut flavours. The newest product is their Berry Chocolate, which has a unique flavour from the mix of berries and chocolate.
Falala Chocolate comes in two box sizes: a small box with 20 bars of a single variant OR a large box with 40 bars that can be mixed with two variants. The packaging features an elegant, clean and tasteful design, making it a fantastic gift for your friends and family.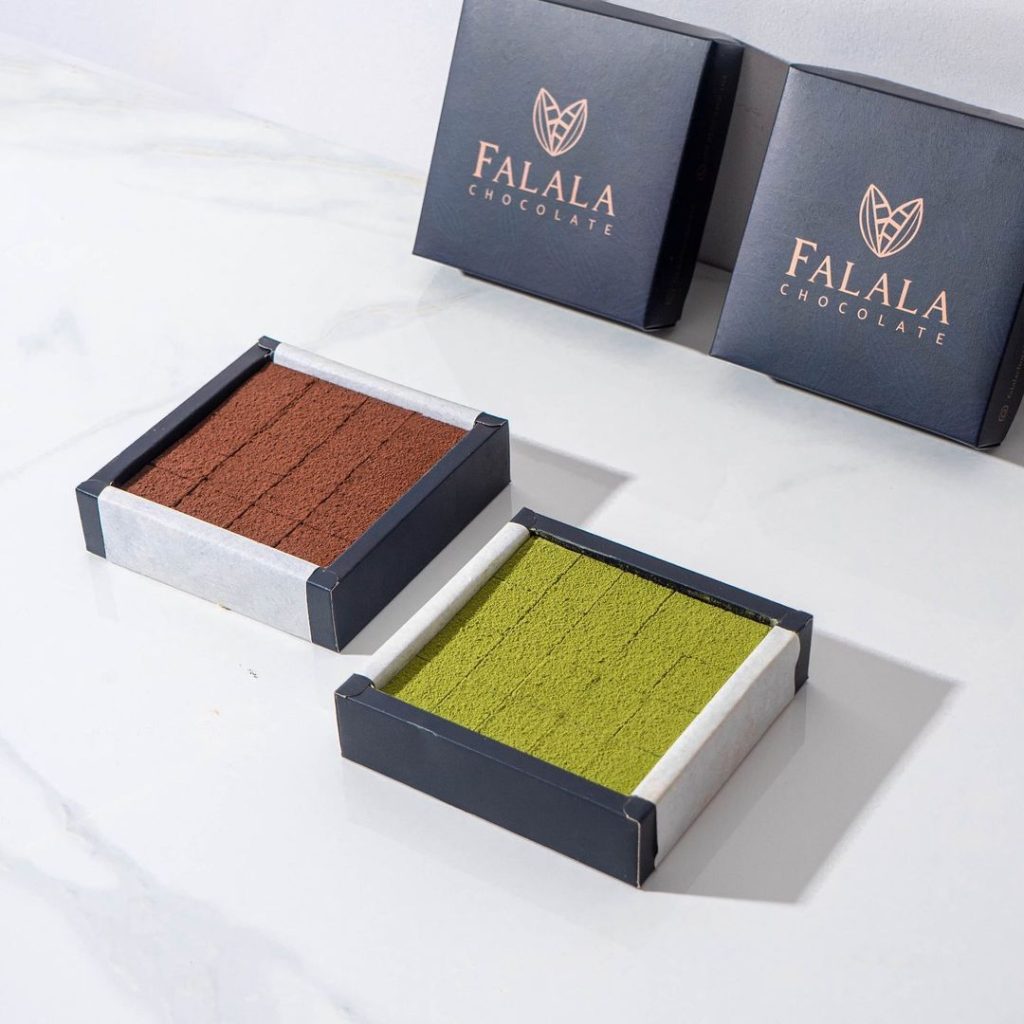 Falala Chocolate currently has four store locations in Bali: one in Kuta, two in Denpasar, and one in Ubud. For more information, please contact via WhatsApp at +62 813 5346 6164
Falala Chocolate
+62 813 5346 6164
falalachocolate25@gmail.com
@falalachocolatebali
falalachocolate.com